| | |
| --- | --- |
| Audience  | Fleet Admins  |
| Applies To  | Motive Cards  |
Introduction
Motive allows Fleet Admins to set up Spend Profiles for all/specific drivers from the Motive Fleet Dashboard.
Steps: Setting up Spend Profiles
1. Log into Fleet Dashboard and click the Admin icon in the left-hand side menu.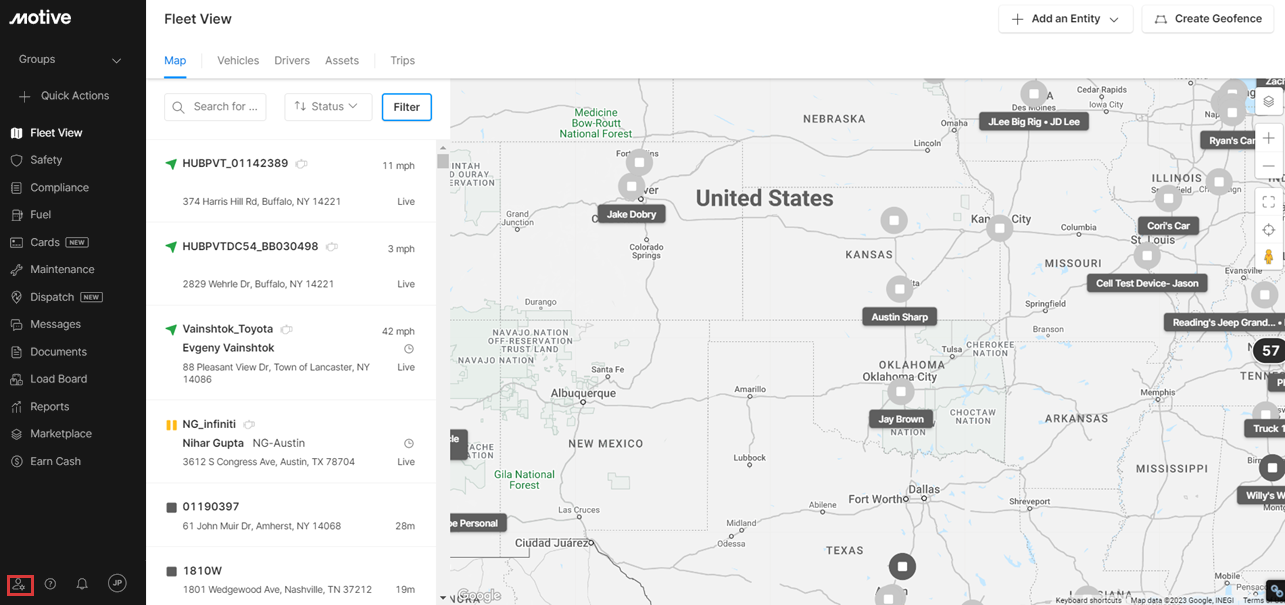 2. Click the Cards option.
3. Open Configuration settings.
4. Under Spend Profile, click +Create new profile.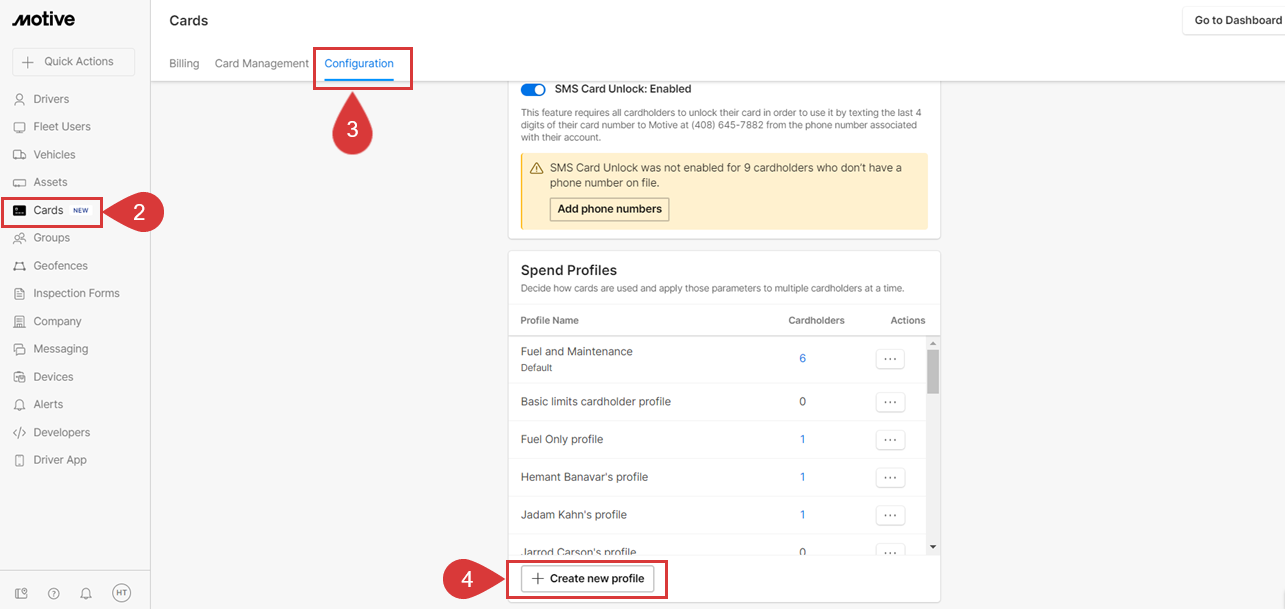 5. Choose the Profile name. You can also set this profile as default. Default profiles apply to all new card activations.
6. Choose Time limits for the cards. You can choose either every day or Custom. When selecting Custom time limits, choose the days and set the time for when you want the driver to use the card.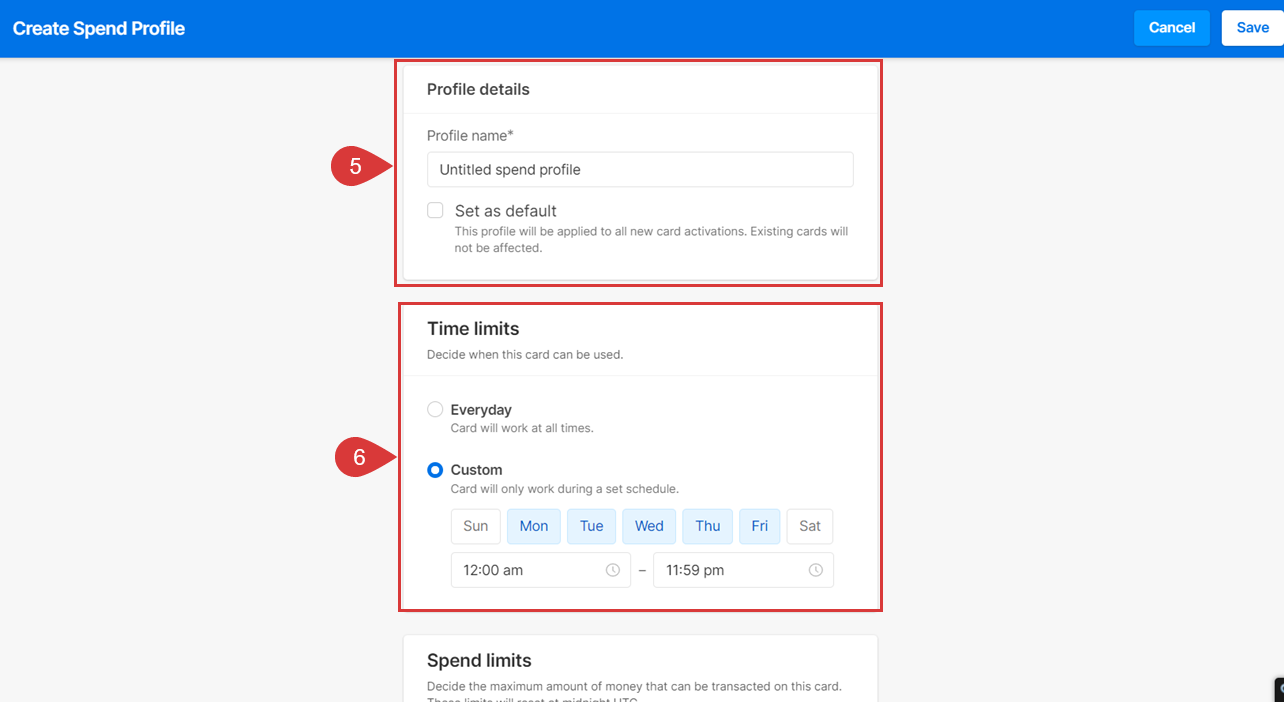 7. Set the Spend limits for your driver profile; you can set limits for Per day, Per week (Sun-Sat), Per calendar month, Per billing cycle, or Per transaction.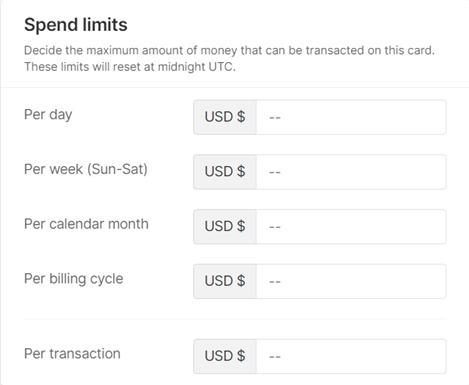 8. Under the Spend categories, you can choose to Allow all categories or Allow specific categories. This will set the categories for which the driver can use the Motive Card.
9. Click Save.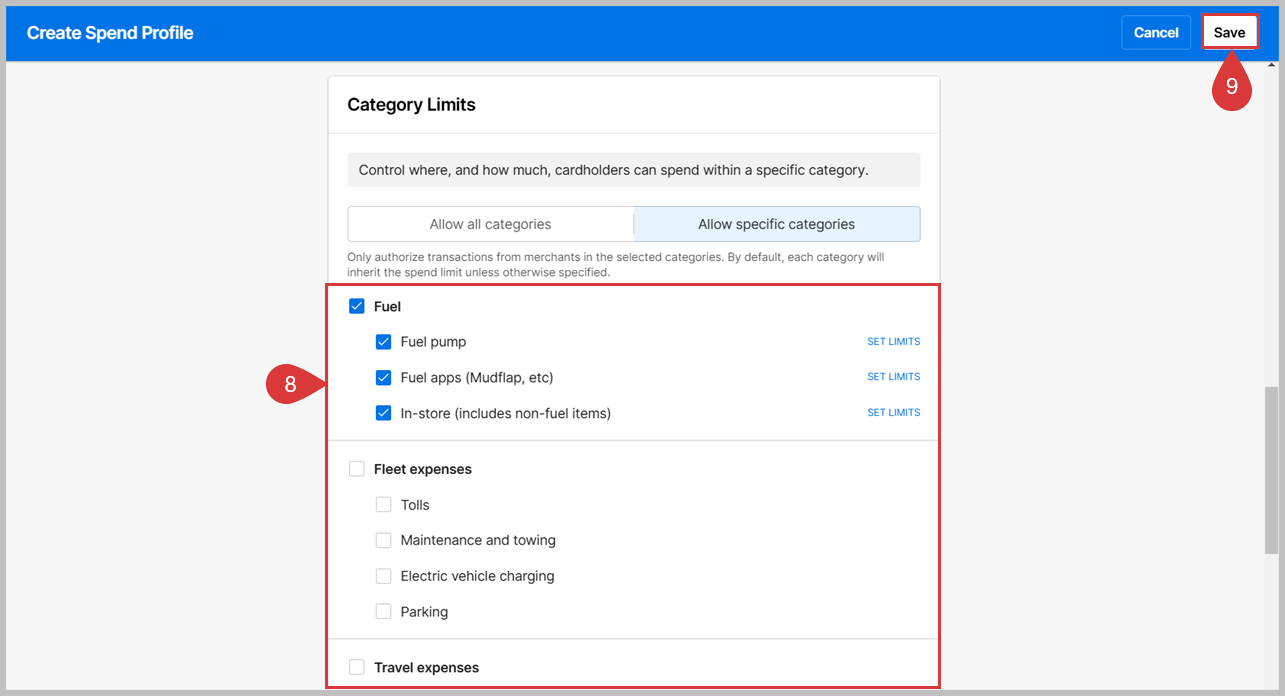 Note: You can also apply Spend profiles to individuals or groups of cardholders whenever you want to.
10. To edit, delete, duplicate, or set the spend profile as default, click the Configuration option, click the three dots under the Actions menu, and choose the option.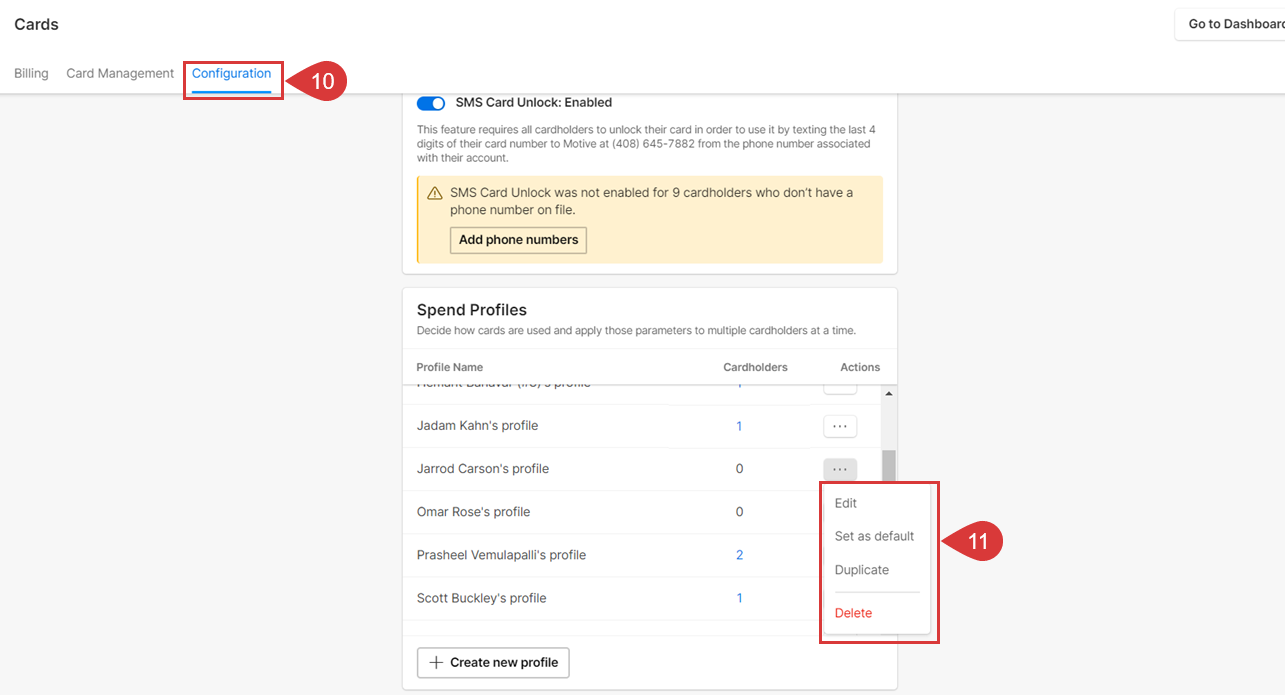 Related Content
Share this with others
This article also appears under: