| | |
| --- | --- |
| Audience | Drivers |
| Applies To | Motive Cards |
Introduction
For a seamless fuel transaction experience, Motive allows you to use your Motive Card with the Mudflap, TruckSmart, and Pilot - myRewards Plus App for time-saving opportunities to reserve parking and for fuel from the App and even make shower reservations with a few simple taps.
You can learn more about the App here. Quick links to download the App: iOS or Android.
Steps: Adding/using Motive Card for In-App Mobile Fueling
Adding Motive Card to the Pilot App
1. Open the Pilot Flying J app and tap the Fuel icon at the bottom.
2. Tap the Add a Payment Card box in the middle of the page.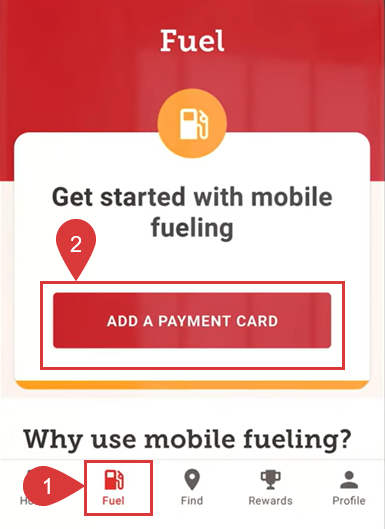 3. Create a new Wallet Code to help password-protect your Motive Card information in the App.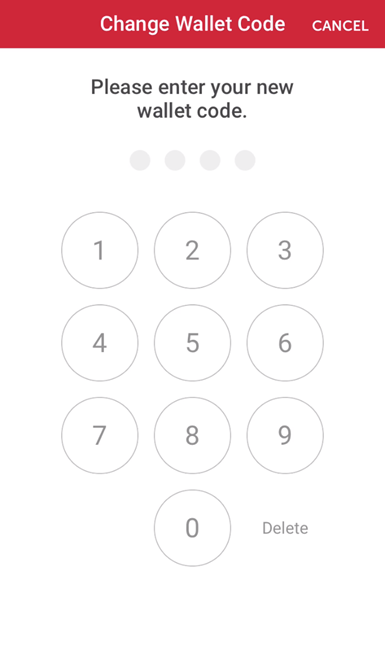 4. Add your Card Number to the App by taking a picture of your Motive Card or typing it manually.
Note: If Motive Card Fraud Controls is enabled, ensure the card is unlocked before hitting the Continue button.
5. Click Save & Continue.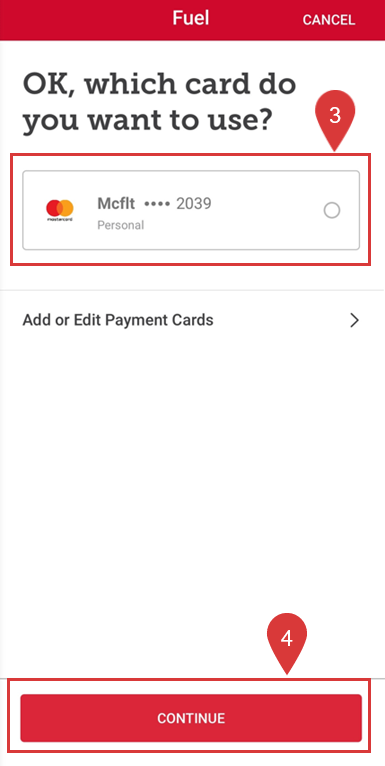 6. Add your Motive Card information.
7. Select Continue.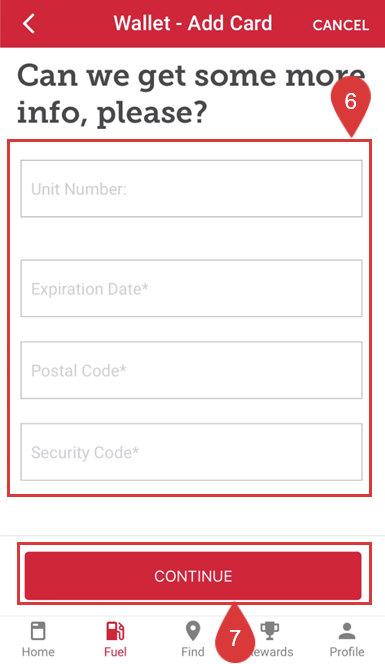 Note: You can get a transaction decline message if SMS Fraud Controls is enabled. In such a case, you can unlock your card by replying to the card decline text message and trying again. In case of a successful addition, it gets saved in your Payment Cards section, as shown below.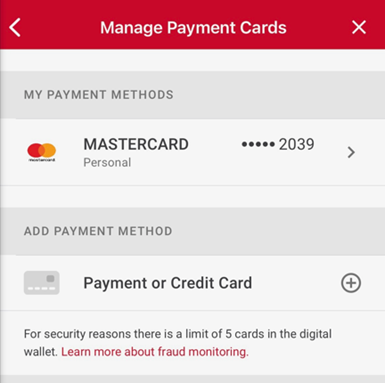 Using the Motive Card for In-App Mobile Fueling
1. Once on-site, check lane status from the Fuel section of the Driver App.
2. Tap on the Start Mobile Fueling button.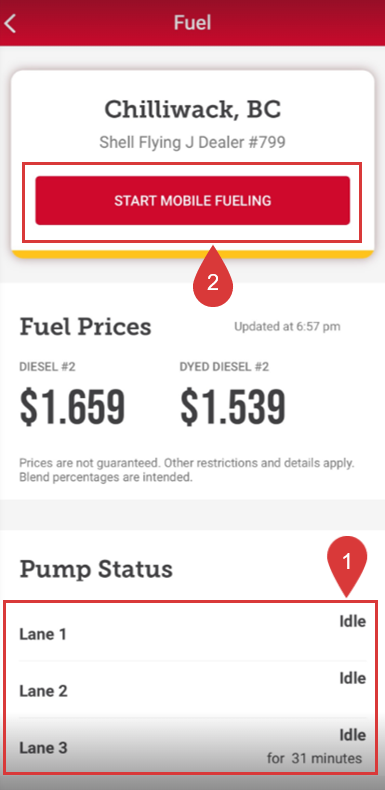 3. Enter your 4-digit wallet code or unlock with biometrics/Face ID.
4. Select your payment card and tap Continue.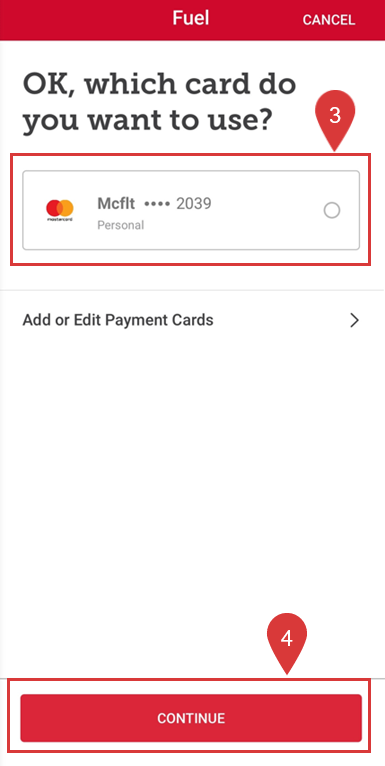 5. Select your fuel choice and tap Continue.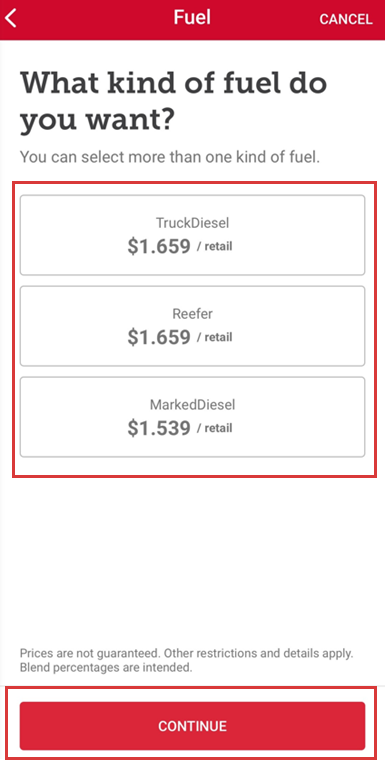 6. Enter or confirm the prompted payment card information. Make sure that the card is unlocked if you have Fraud Controls enabled.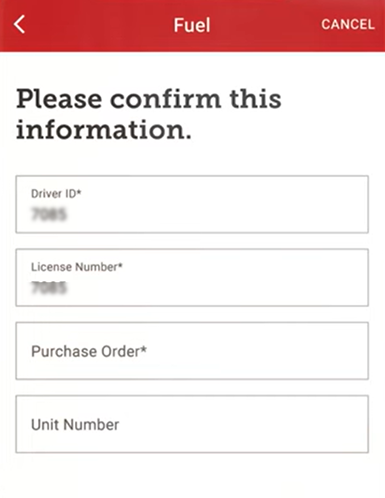 7. Enter the 6-digit code at the pump to begin.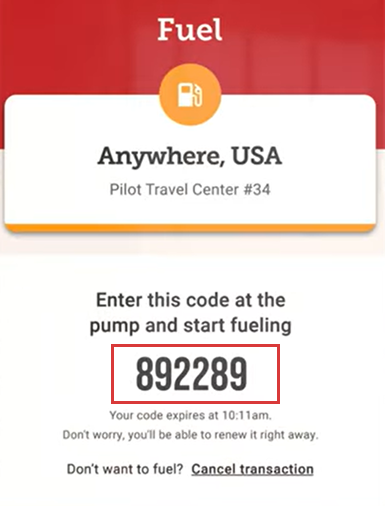 8. Once you're done fueling, you receive a digital receipt.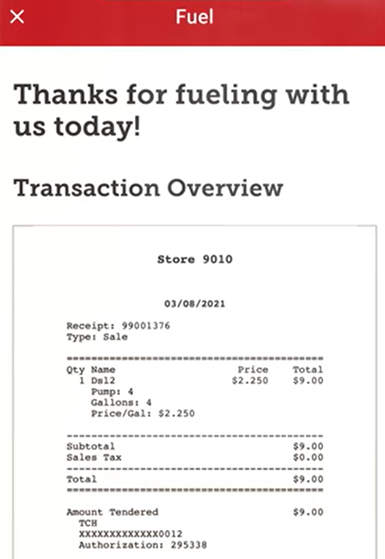 Related Content