| | |
| --- | --- |
| Audience | Fleet Admins, Fleet Managers, Drivers |
| Applies To | Motive Cards |
Introduction
There are two  ways through which cardholders can unlock Motive card assigned to a vehicle:
Motive Card unlock through the Motive Driver App
Cardholders can log in to the Motive Driver App (version 66.0 or higher), tap on the left navigation menu, and select Motive Card.
1. In the Driver App tap on Tap to unlock a vehicle card.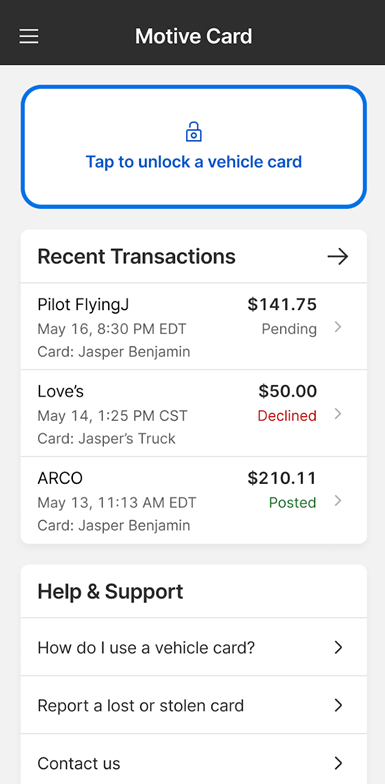 2. Enter the last 4 digits of the card number present on the back of the card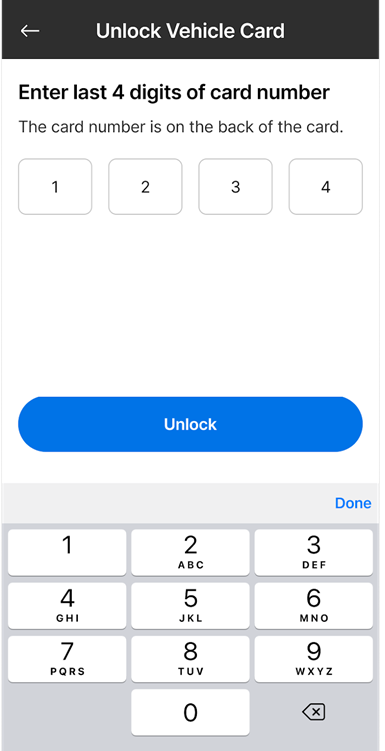 3. The vehicle card will get unlocked for the next 30 minutes for payments and then it will get locked automatically.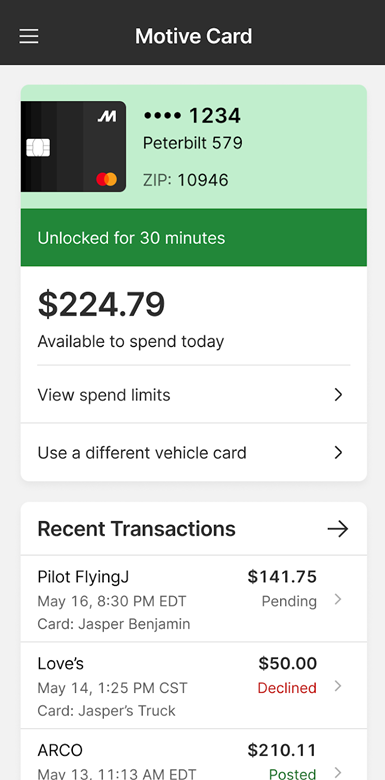 Note:
If the last 4 digits of the card are not entered correctly, a message is displayed to inform the user about the reason. 
4. Tap Available to spend today to view details of the spending limit per transaction for the daily, weekly, monthly, and whole billing cycle. You will also be able to know places where you can use this card.
5. In case the driver wants to unlock a new vehicle card, they can choose to do so by tapping on 'Use a different vehicle card'.
Motive Card unlock using text SMS
1. To unlock Motive Card via SMS, cardholders need to send the unlock pin (last four digits of Motive Card assigned to the vehicle) via SMS to (408) 645-7882 before they swipe the card for usage. 
2. Once the cardholder's mobile number and card number sent are verified, the card gets unlocked and a confirmation SMS is sent to the driver. They can then use their card for 30 minutes, after which the card is automatically locked again.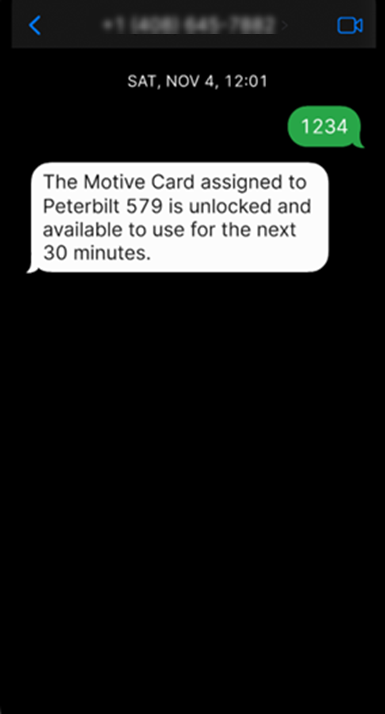 Note:
If cardholder have sent the wrong pin (last four digits of the card), they will receive a message informing that Motive doesn't recognize this card number.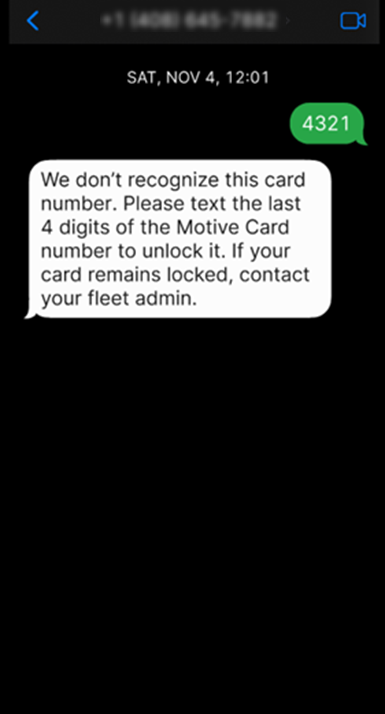 Related Content
Share this with others
This article also appears under: