| | |
| --- | --- |
| Audience | Drivers |
| Applies To | Driver App, Settings, Company Connection |
Introduction
If your company is registered with Motive, connecting with your company allows your Fleet Manager to automatically view your logs, send you messages, and much more. This article teaches you how to connect with your company through the Motive Driver App.
Steps: Connecting with your company on the Driver App
1. Log into the Motive Drive App and tap on the menu icon.
2. Tap on Settings from the menu.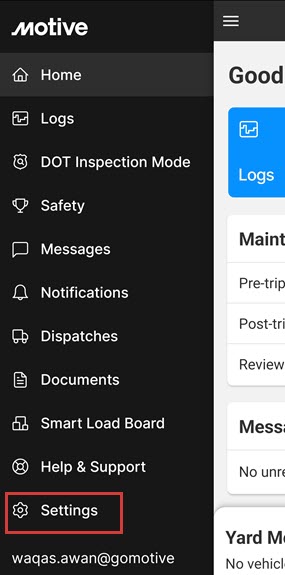 3. Tap on Company Connection.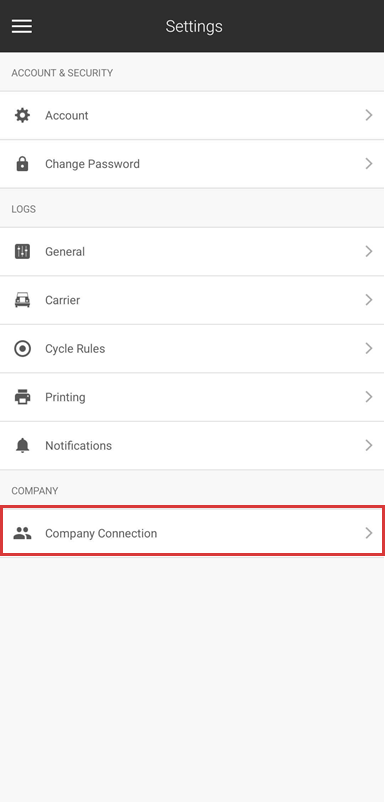 4. Enter your company's DOT # and tap on Search.
5. If your company does not have a DOT #, you can use your Company ID instead.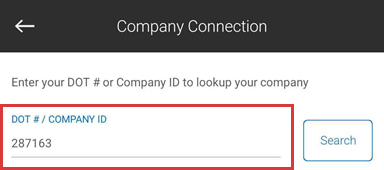 Note: Your Fleet Manager can find the Company ID on the Fleet Dashboard.
6. If your company is registered with Motive, its name will appear in the search results. Tap on your Carrier to send a company connection request to your Fleet Manager.

7. Once done, the Company Connection screen displays the pending approval.
Your Fleet Manager is alerted of your request. Once approved, you will be connected with your company.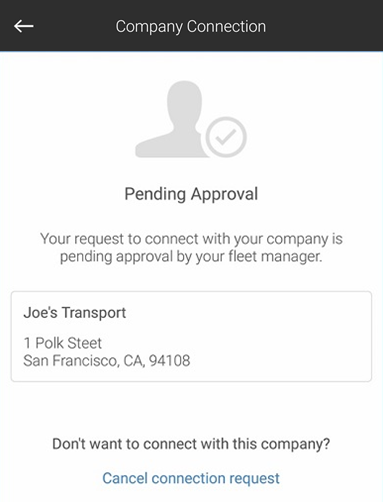 Related Content
Share this with others
This article also appears under: