| | |
| --- | --- |
| Audience | Drivers |
| Applies To  | Driver App  |
Introduction
A red exclamation mark on any day in logs represents an error in the entries. This error could be a Form Error that can be viewed and corrected using the Driver App.
Steps: Viewing and correcting Form Errors 
1. Log in to the Motive Drive App and click Logs.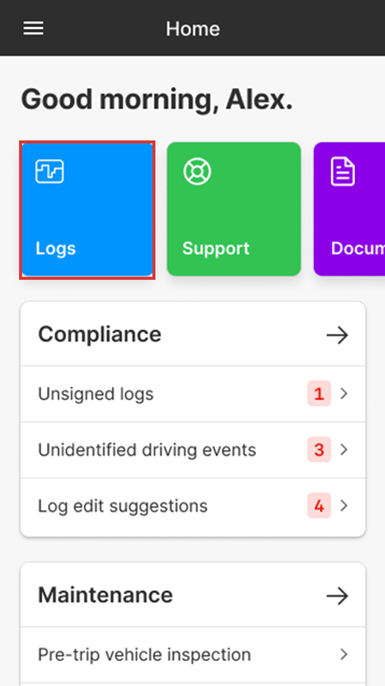 2. From the Logs screen, select the day you would like to view with the Red Exclamation.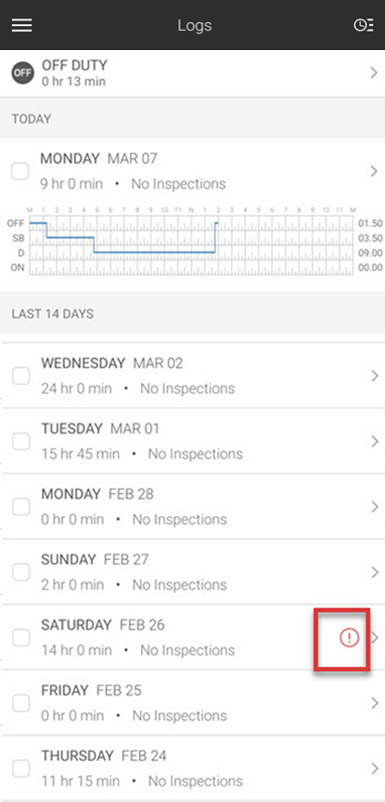 3. Click on the Form tab to view and add the missing information.
4. The fields in red show the information missing. Click on each field and enter the required information.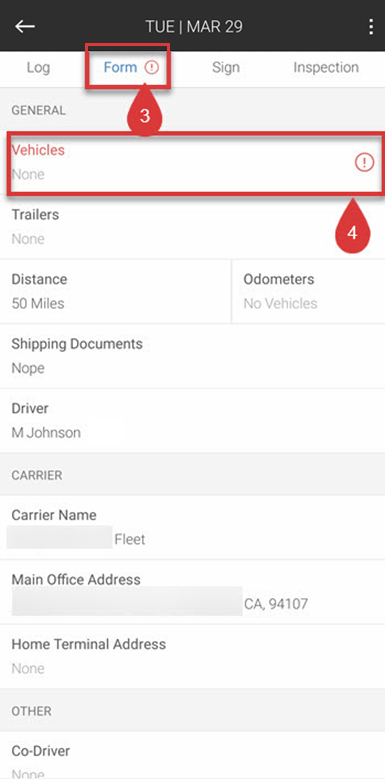 5. Once the fields are filled, click on the Save button.
Note: If you use the Motive Vehicle Gateway the Distance and Odometers fields will automatically fill out at the end of the day.
Related Content
Share this with others
This article also appears under: