| | |
| --- | --- |
| Audience | Drivers |
| Applies To | Driver App > Logs |
Introduction
The Motive Driver App allows Drivers to add Odometer readings for multiple vehicles in order to keep track of their distance covered.
Steps: Adding multiple vehicles & odometer entries
1. Log into the Motive Driver App and tap on Logs from the home screen.
2. On the Logs screen, tap on the log you wish to edit.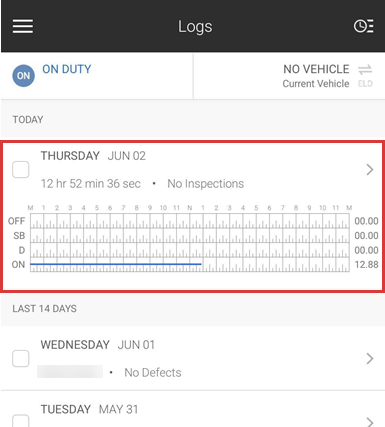 3. Tap on the Form tab.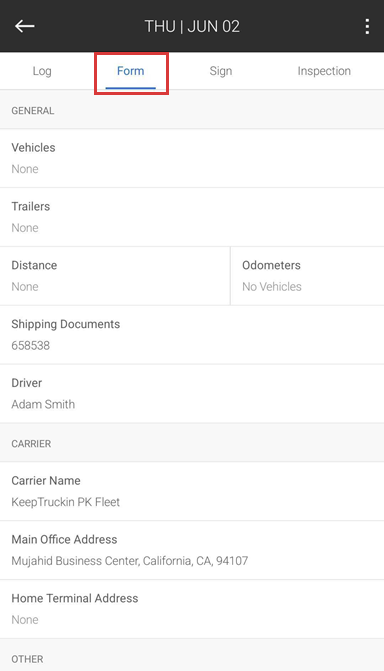 4. On the Edit Form screen, enter each of your vehicle numbers in the Vehicles field.
5. Tap the Odometers button to enter your odometer readings for your vehicles.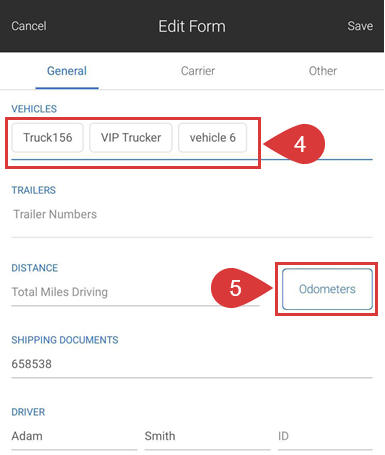 6. For each vehicle listed, fill out the Start and End Odometer readings.
7. Tap on Add Another Odometer Reading to enter another odometer reading for the same vehicle.
8. Tap Done to save changes.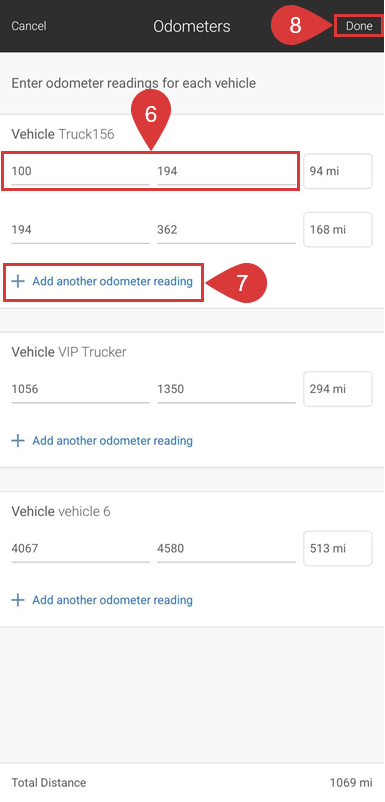 9. The distance reading will be updated. Tap Save when finished.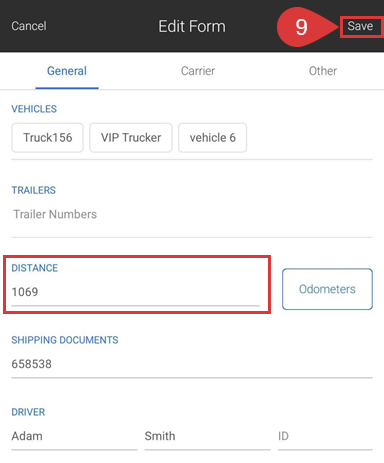 Related Content
Share this with others
This article also appears under: