| | |
| --- | --- |
| Audience | Drivers |
| Applies To | Driver App > Dispatches |
Introduction
If you are connected to a fleet that has the Driver Dispatch feature setup then please follow these steps to view Active or Planned Dispatches on the Driver App.
Steps: Viewing Dispatches on the Motive Driver App
1. Log into the Motive Driver App and tap the Menu icon in the top left corner.
Note: You can also access your Dispatches through the widget on your home screen.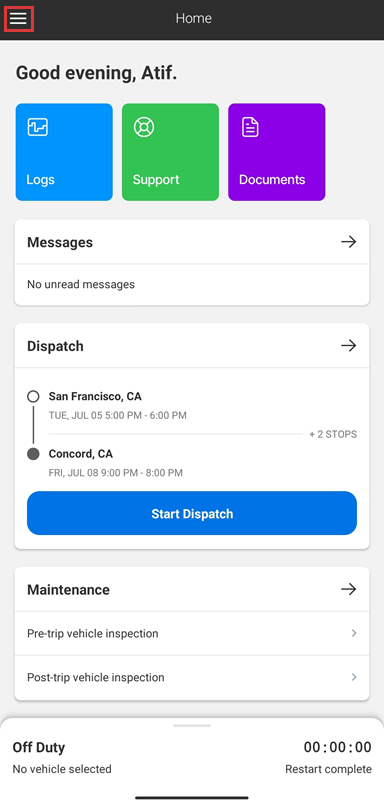 2. Select Dispatches from the menu on the left-hand side.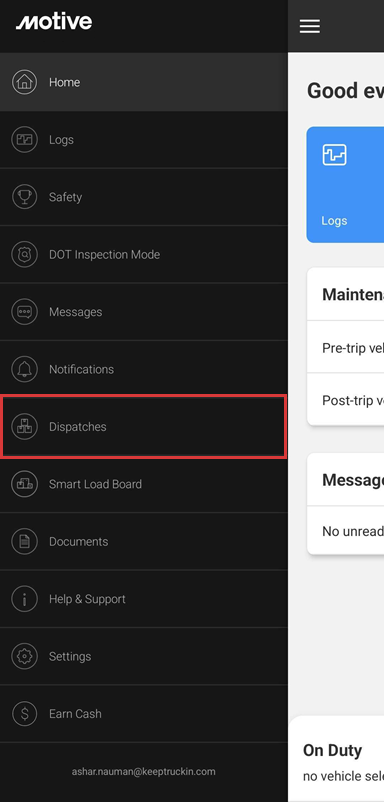 3. You'll see all available Dispatches, and you can tap on an individual Dispatch to get to the specific details.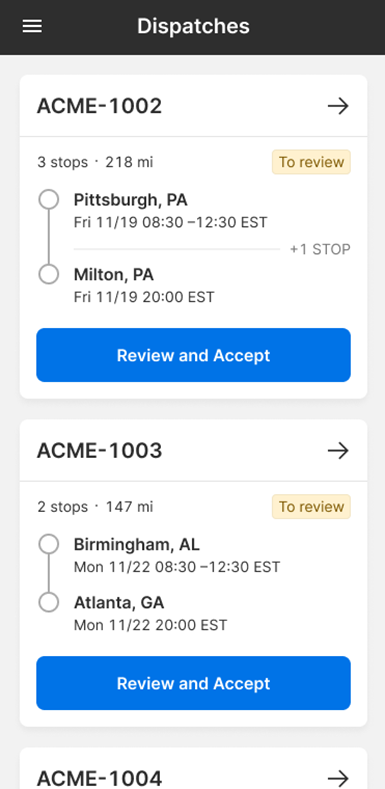 4. Tap on any Dispatch to view Dispatch Details. For each Dispatch, Motive Driver App has a list of stops with forms and basic Dispatch information.
5. Tap Accept Dispatch.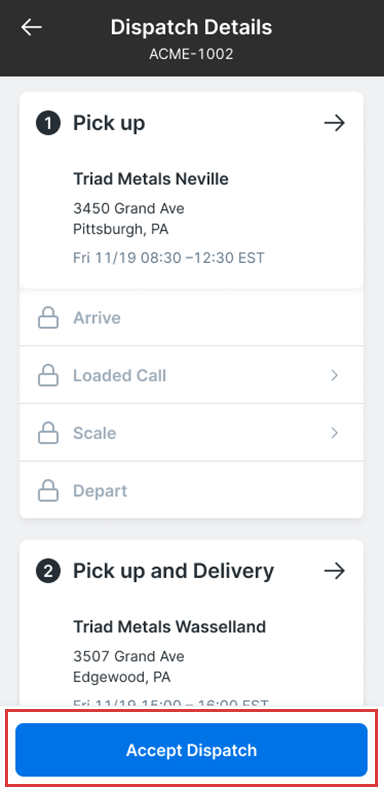 6. Each card is a stop with a list of forms to complete. Only the next available stop is unlocked for the Driver to complete. Forms within an unlocked stop are to be filled out in order. Scroll down to view the information about the Dispatch.

7. Click on any stop cards to view the instructions for that particular stop and the tasks/forms associated with it.

8. If you tap on the GPS icon, under the location card you are taken to the default map application with the location for the stop entered. The default map application is Google Maps but if your fleet is enabled for a CoPilot integration, tapping on the GPS icon will take you to your CoPilot navigation app.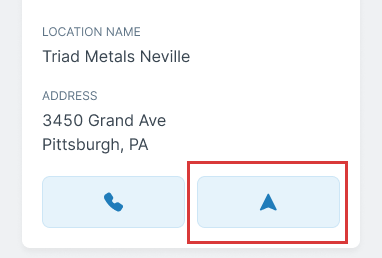 Related Content
Share this with others
This article also appears under: