| | |
| --- | --- |
| Audience | Fleet Admins, Fleet Managers |
| Applies To | Fleet Dashboard > Fleet View |
Introduction
Having the ability to accurately view, when PTO for a vehicle is engaged or disengaged comes with the Fleet Dashboard and Fleet App. Fleet Managers and Fleet Admins can view the vehicles that have their PTOs engaged and also the ones with their PTO turned off.
Steps : Viewing PTO on Fleet Dashboard and Fleet App
Note: This feature is available only to those fleets that are currently using our AUX cables to track when PTO equipment is on or off.
View PTO on Fleet Dashboard
1. Log into the Fleet Dashboard. Map on Fleet View opens by default.
2. For the vehicles that are currently running with PTO engaged, you can see a small PTO sign next to them. Hovering over it shows the current status of PTO.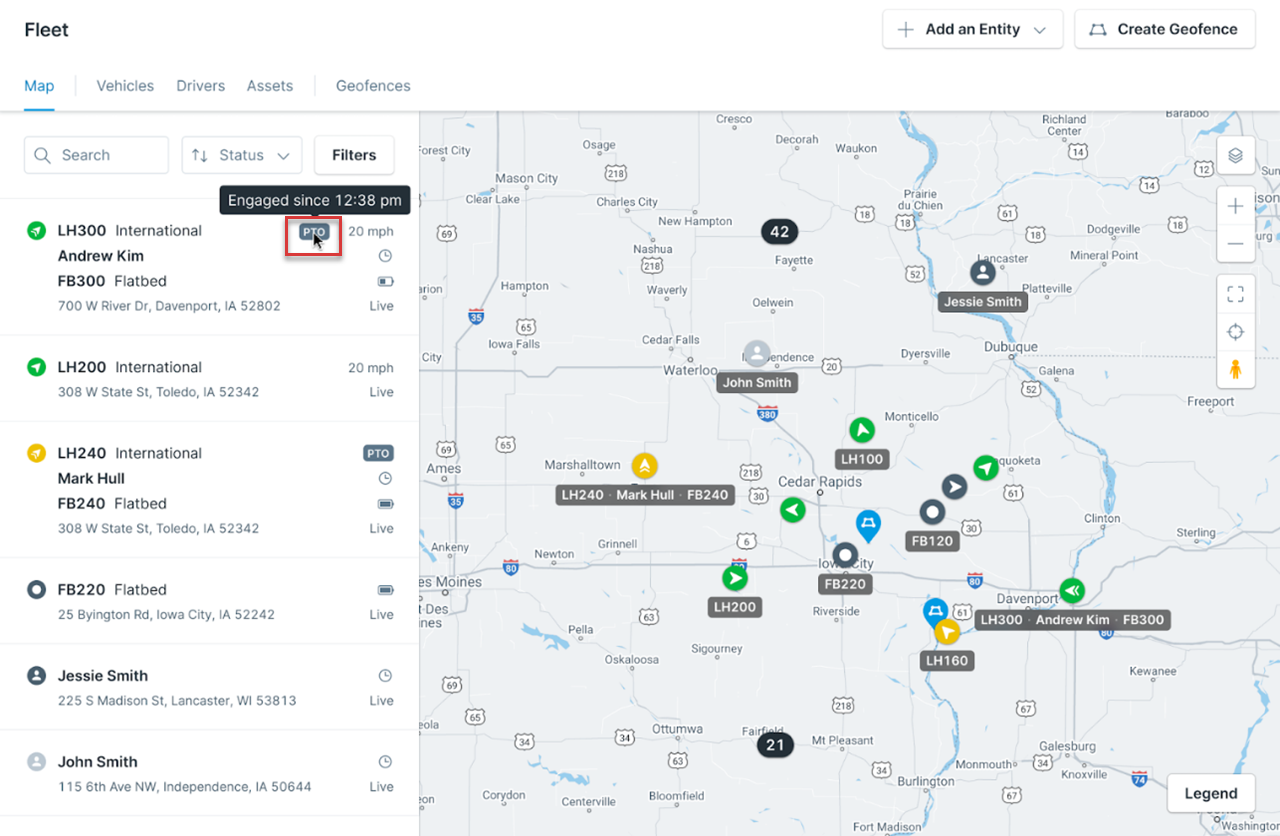 3. If you want to view all the vehicles with PTO, click on the Filters button.
4. Click on the All to view all the vehicles with PTO (engaged and disengaged).
5. Click on the Engaged to view vehicles that have PTO engaged currently.
6. Click on the Apply button once done.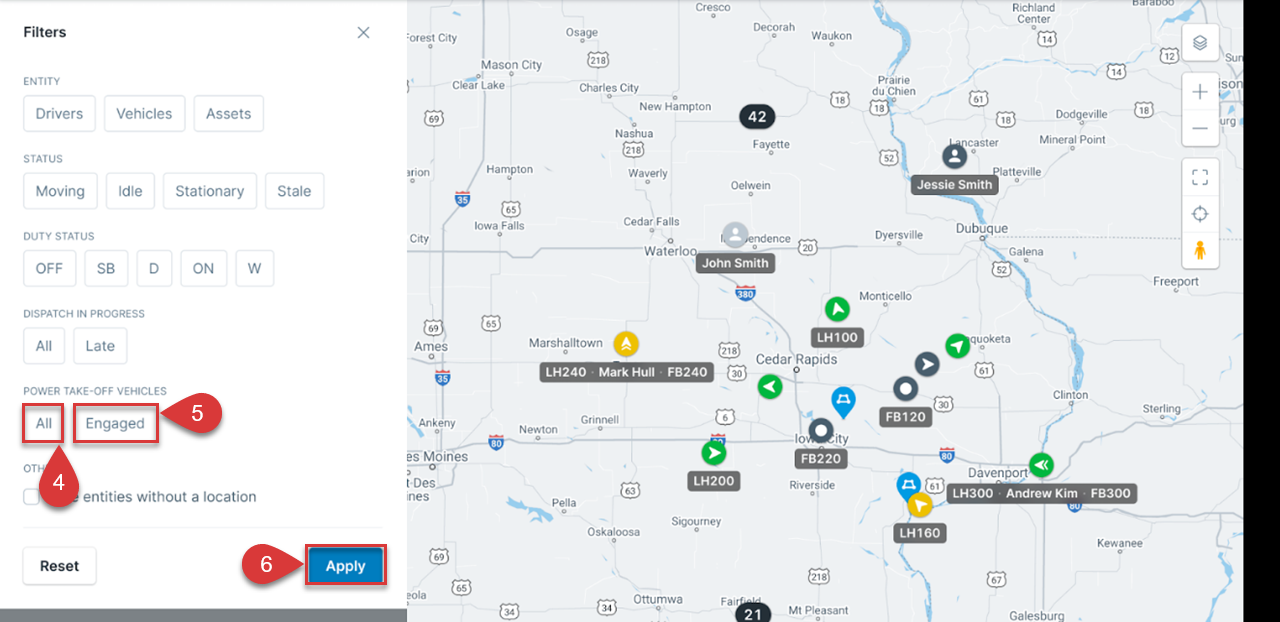 7. Click on any vehicle you want to view from the results to view additional details.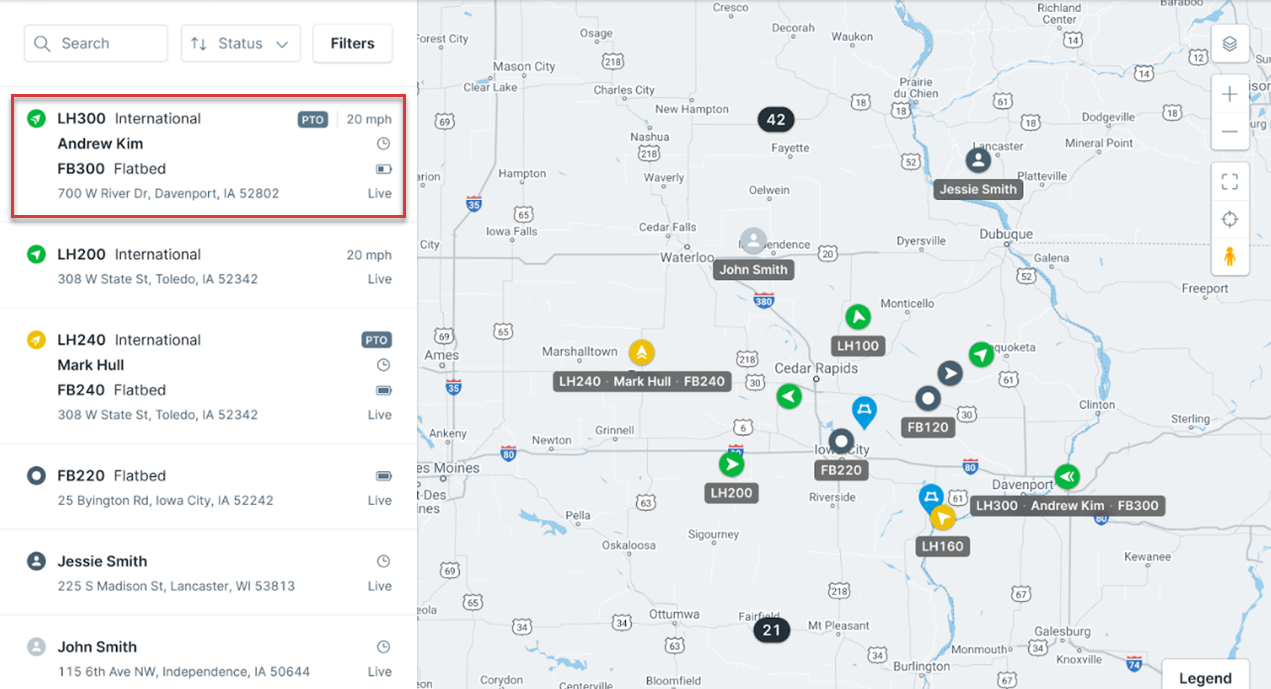 8. A new page displays with all details of the vehicle.
This gives additional information about when the PTO equipment was on or off & for how long. If you have more than one AUX input on the vehicle connected for PTO, you can view the status of both of those inputs on this page.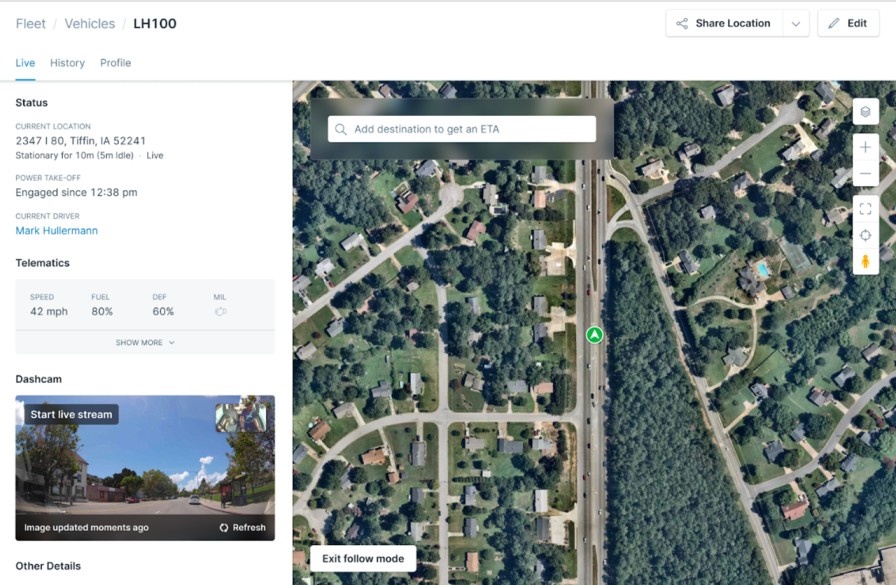 View PTO on Fleet App
1. Log into Fleet App and drag the Fleet View up from the bottom.
2. Tap on the Filter icon to filter the vehicles.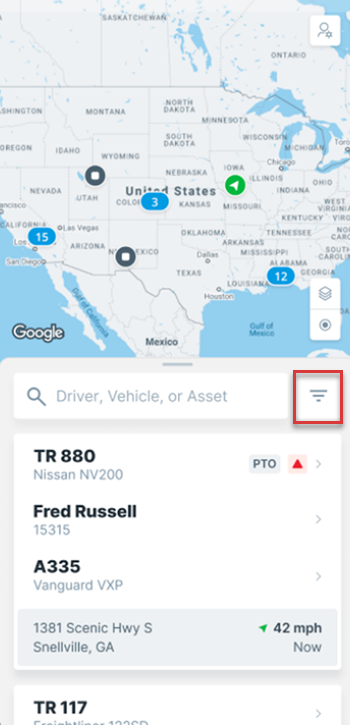 3. Tap on All under Power Take-Off Vehicles if you want to see all vehicles with PTO.
4. Tap on Engaged if you want to view vehicles that are engaged at the moment.
5. Tap on the Apply button to view results.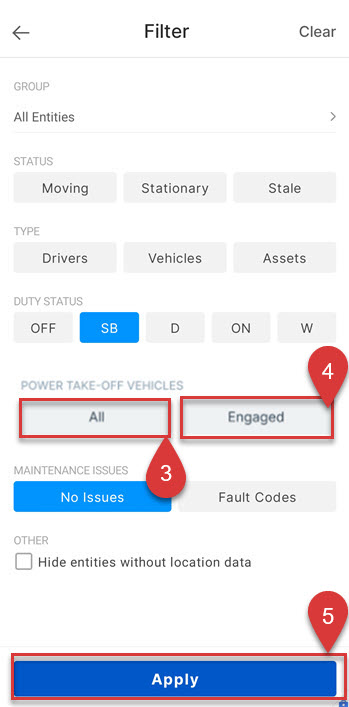 6. Detailed information of a PTO engaged vehicle shows on the screen.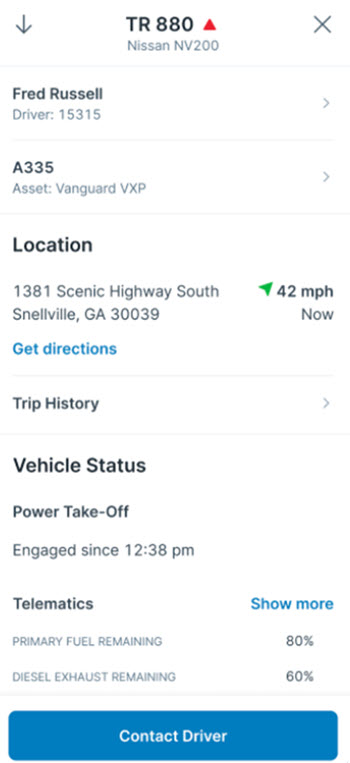 Related Content
Share this with others
This article also appears under: