| | |
| --- | --- |
| Audience | Fleet Admin |
| Applies To | Fleet Dashboard > Admin > Drivers |
Introduction
A fleet can have Drivers who are required to log for compliance and drivers who are not required to log for compliance purposes. The Motive Fleet Dashboard allows the Fleet Admin to assign a log mode to every driver. This log mode decides whether the driver will be required to maintain logs for ELD compliance or not.
Note: You will not be able to change the Hours of Service Compliance setting once saved.
If you have drivers that need to switch modes, we recommend that you mark them as Required and put them under the Other cycle rule. This will allow them to continue using the mobile app without HOS violations.
If you incorrectly created a driver profile on the wrong setting, you will need to deactivate the profile with the incorrect setting and create a new profile with the correct configuration.
Steps: Switching log mode for drivers
1. Log into Fleet Dashboard and click on the Admin icon.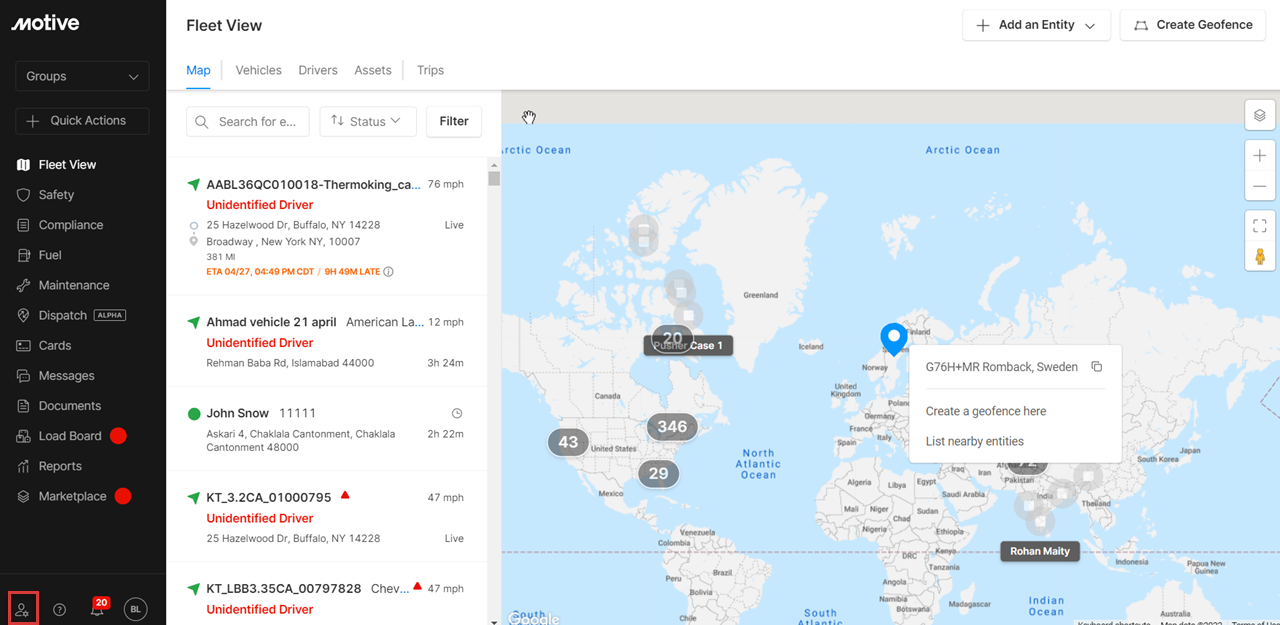 2. Click on the Drivers from the left-hand side menu.
3. Choose a driver and click on Options in the Actions column.
4. Click on Edit Account from the dropdown.

5. Scroll down to Hours of Service Compliance.


6. If a driver is required to log hours for ELD compliance, you can select Required.
7. Drivers required to record driving for Hours of Service automatically must be in ELD or AOBRD mode.
Note: Select Electronic Logbook only if the driver is NOT required to automatically record drive time
8. Drivers under the ELD option have drive time recorded automatically once the vehicle reaches a speed of 5mph.
9. Click on the Save button once you are done with the changes.
Related Content
Share this with others
This article also appears under: