| | |
| --- | --- |
| Audience | Drivers |
| Applies To | Driver App > Safety |
Introduction
The Motive Driver App allows drivers to review their coachable events and messages in the Safety Hub.
Steps : Viewing coachable messages on the Motive Driver App
1. Log into the Motive Driver App, tap on the menu icon in the top left-hand corner and select Messages.
Note: This feature requires an internet connection.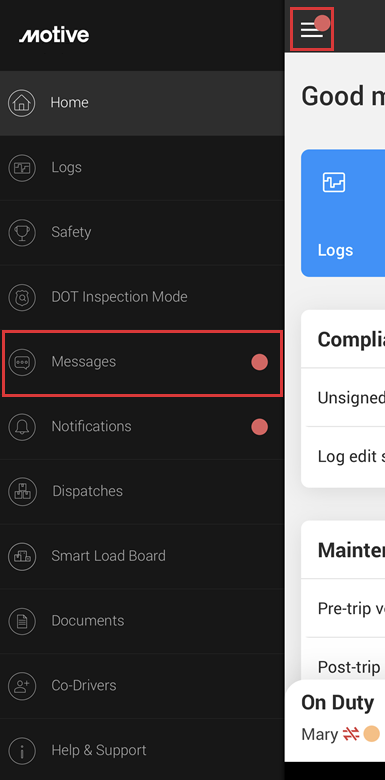 2. A red notification icon on the Messages tab indicates a new unread message. Tap on the unread message to view it.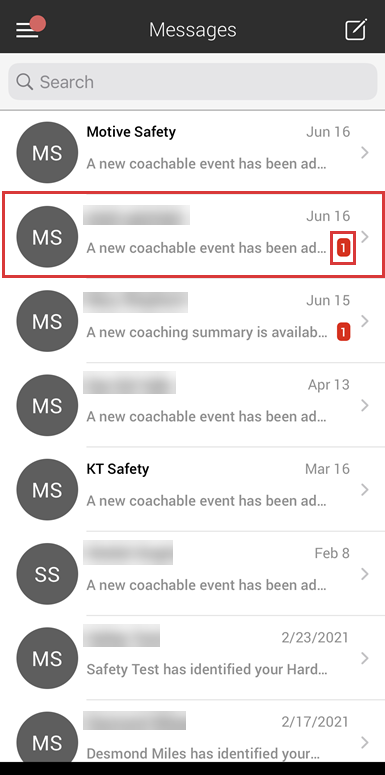 3. Upon clicking, you can now view the coachable message.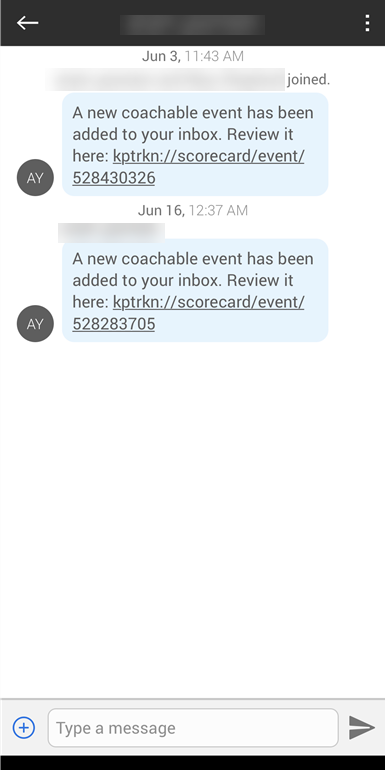 4. To view the coachable event, select Safety from the menu on the left-hand side.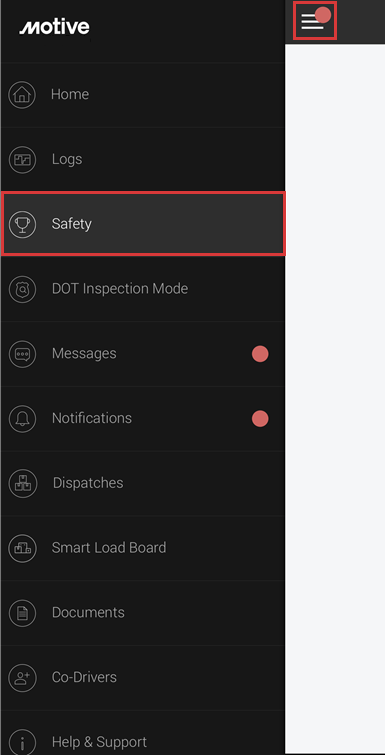 5. The page displays a list of Coachable events. Click on New to see what has happened in the identified event and learn how to avoid these high-risk situations in the future.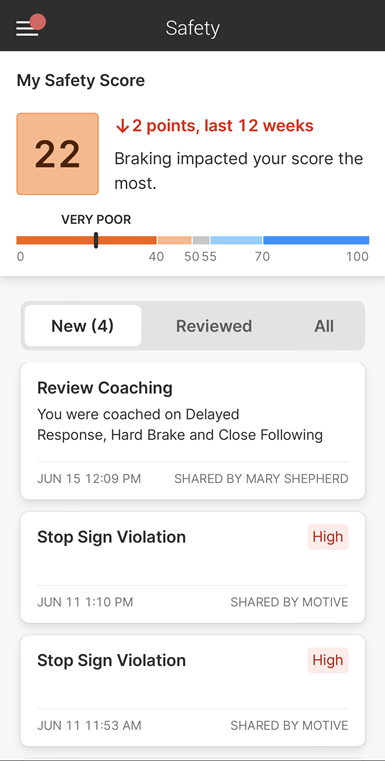 Related Content
Share this with others
This article also appears under: