| | |
| --- | --- |
| Audience | Drivers |
| Applies To | Driver App |
Introduction
The FMCSA requires the driver to review and sign the previous inspection report for their vehicle. This ensures that the defects are resolved.
To support this requirement, Motive shows the inspection report history for the selected vehicle or asset when a new inspection report is created. See details below:
Note: If you can't locate this feature, please reach out to Motive Support.
Steps: Viewing Inspection Report History
1. From the Home screen of the Driver App, tap Logs.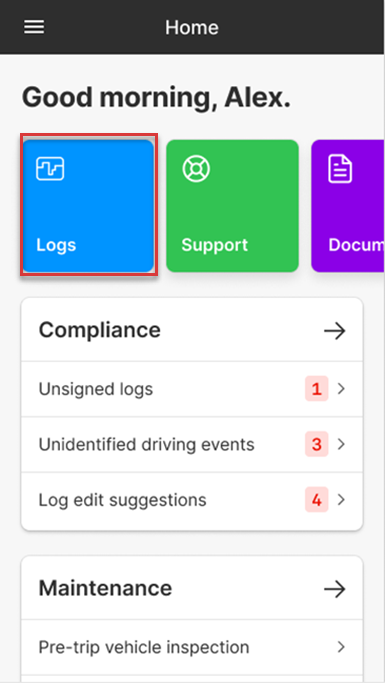 2. Select the Vehicle from the Quick Vehicle Selector.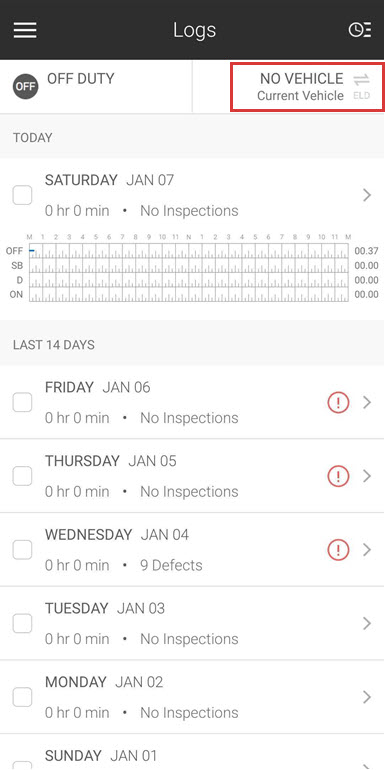 3. Select today's log from the main Logs screen.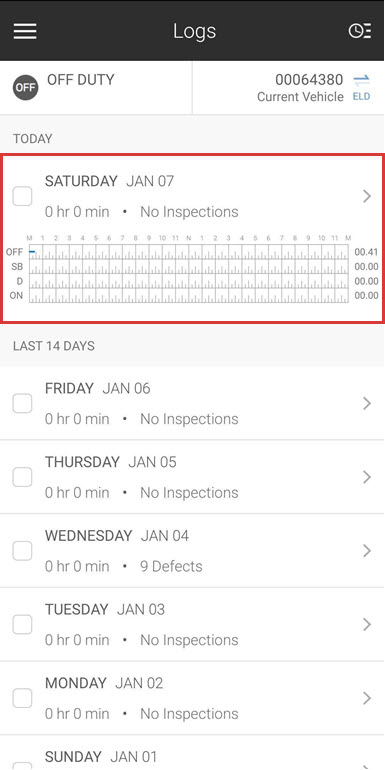 4. Tap on the Inspection tab. Tap on + to add a new inspection.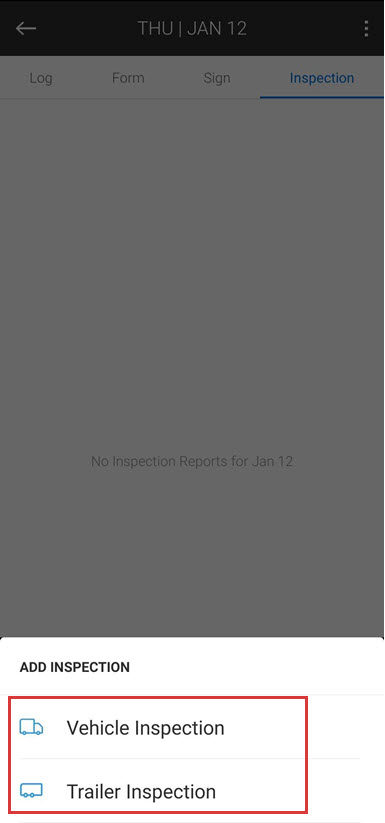 You can also click Review Previous Inspections under Maintenance on the Home page to directly review the previous inspections as shown in step 5.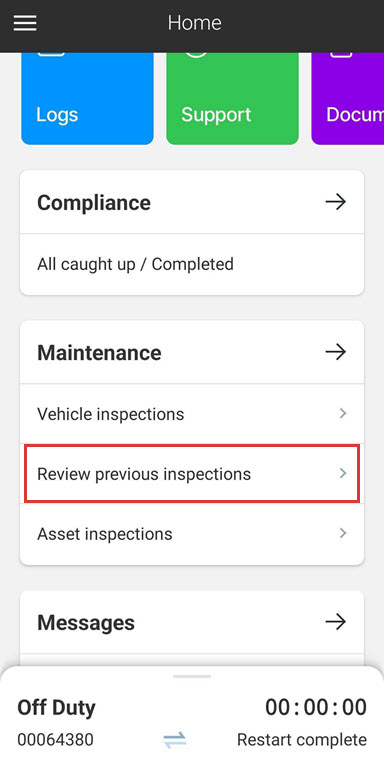 5. The screen shows previous inspections having defects that need review. If the defects are not corrected, the Review option on the defect appears. If the defects are corrected, the options for Review and Sign appear.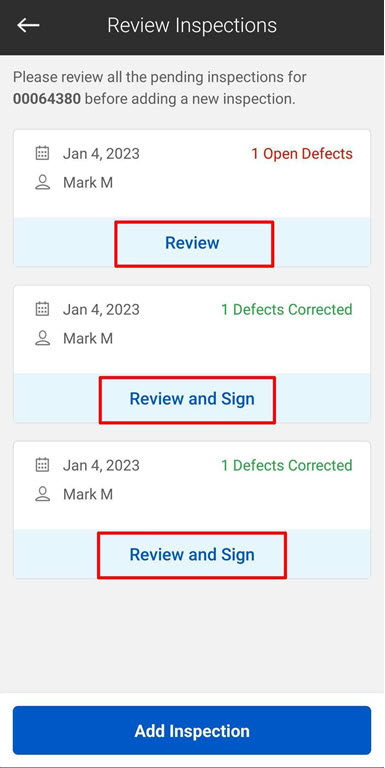 6. For defects that are not corrected, clicking on the inspections with Open Defects shows the Acknowledge option. You can click Acknowledge to confirm that the older inspection has an Open Defect that has not yet been addressed.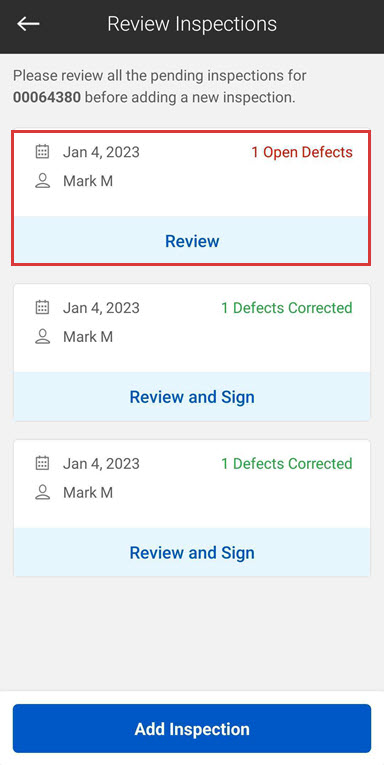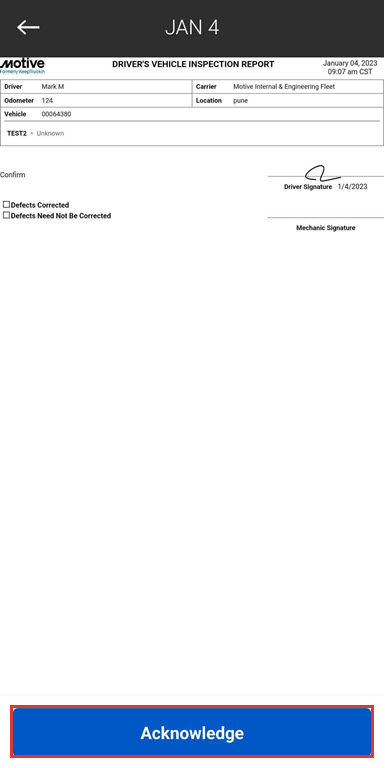 7. Click on the corrected defects and the options for Reject and Sign appear.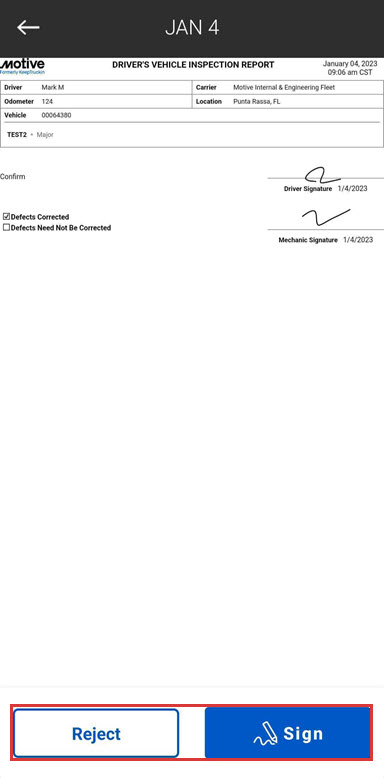 Click on Reject if the defects are not corrected and click Reject Inspection.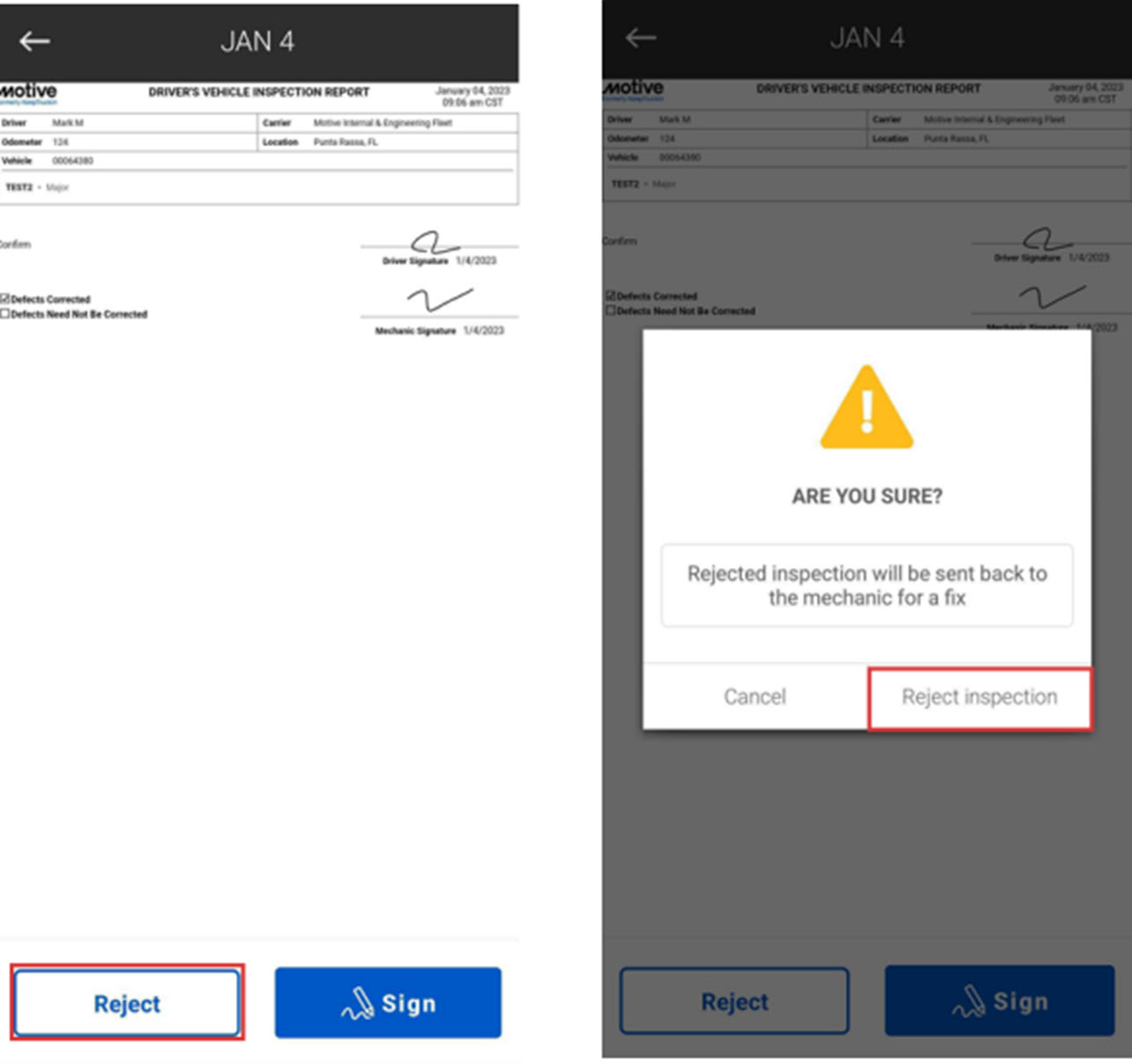 If you reject the inspection, it goes back to the mechanic or fleet manager for them to fix the defects again. The status of this report will change to 'Open Defects'.
If the defects are corrected, click on Sign and click on Done.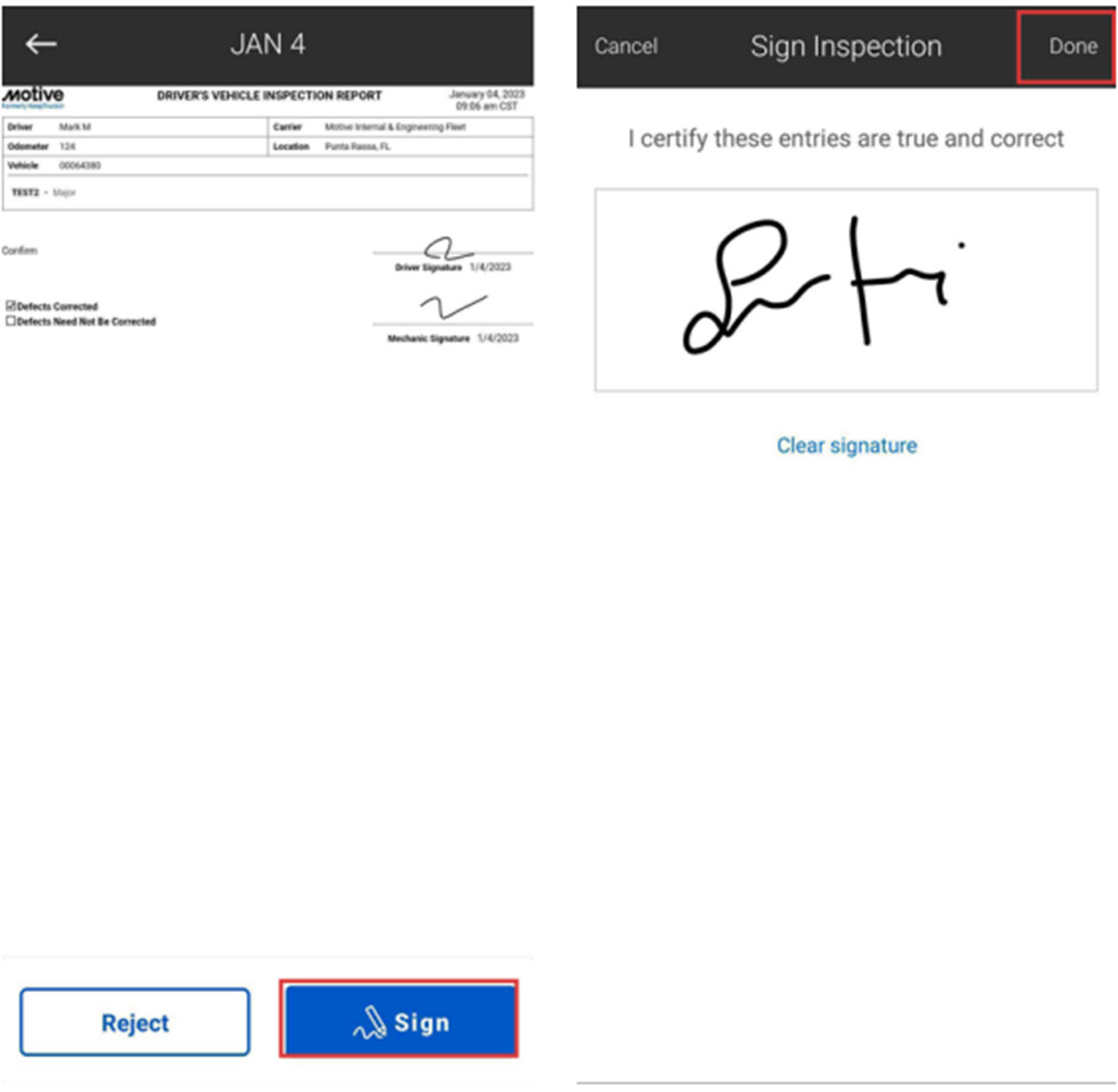 When you sign the report, the CTA on the Inspection screen will update to 'Signed'.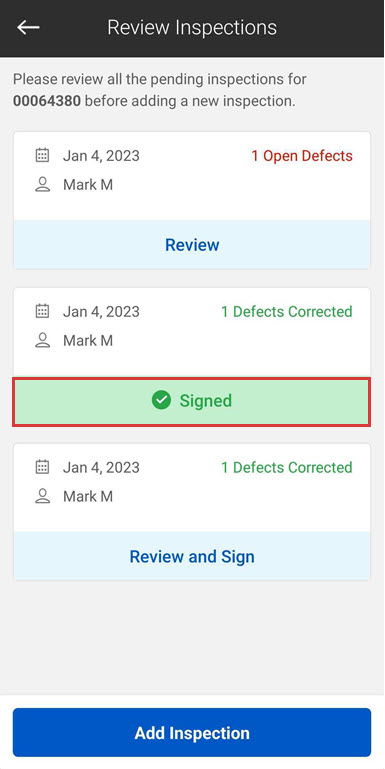 Related Content
Share this with others
This article also appears under: