| | |
| --- | --- |
| Audience | Fleet Managers |
| Applies To | Fleet Dashboard, Compliance, Disconnects |
Introduction
The Real-Time Vehicle Gateway Disconnects feature allows you to view and add notes to disconnected Vehicle Gateways in your Fleet Dashboard. You can also set up email alerts that instantly notify you when the Vehicle Gateway gets disconnected, empowering you to help drivers reconnect, stay compliant, and prevent issues down the road. In this article, you will learn how to set up alerts for vehicle gateways that have been disconnected.
Note: This feature is currently only available for certain users for beta testing. This functionality is only available for drivers that are using Vehicle Gateway Model LBB 3.6 (and above). The existing disconnect functionality for older Vehicle Gateway models remains unchanged.
Steps : Setting up alerts for disconnected vehicle gateways
1. Log in to the Fleet Dashboard and click on the Admin icon.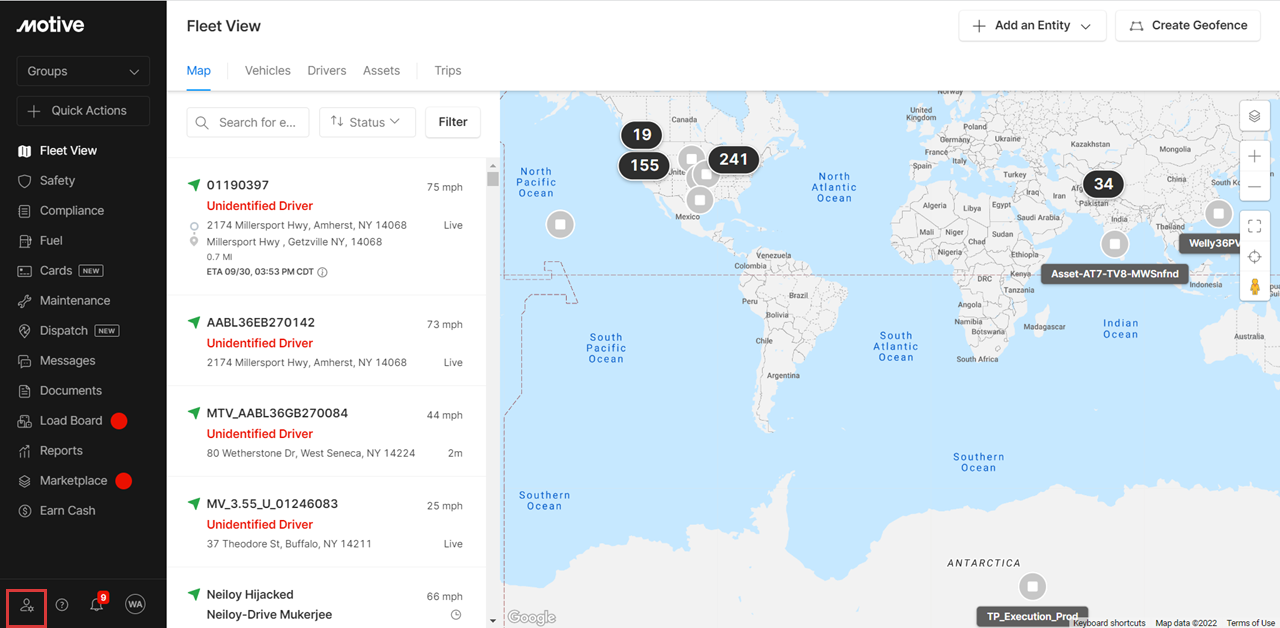 2. Select Alerts from the left-hand side menu.
3. Click on the + Create Alert button in the top right corner.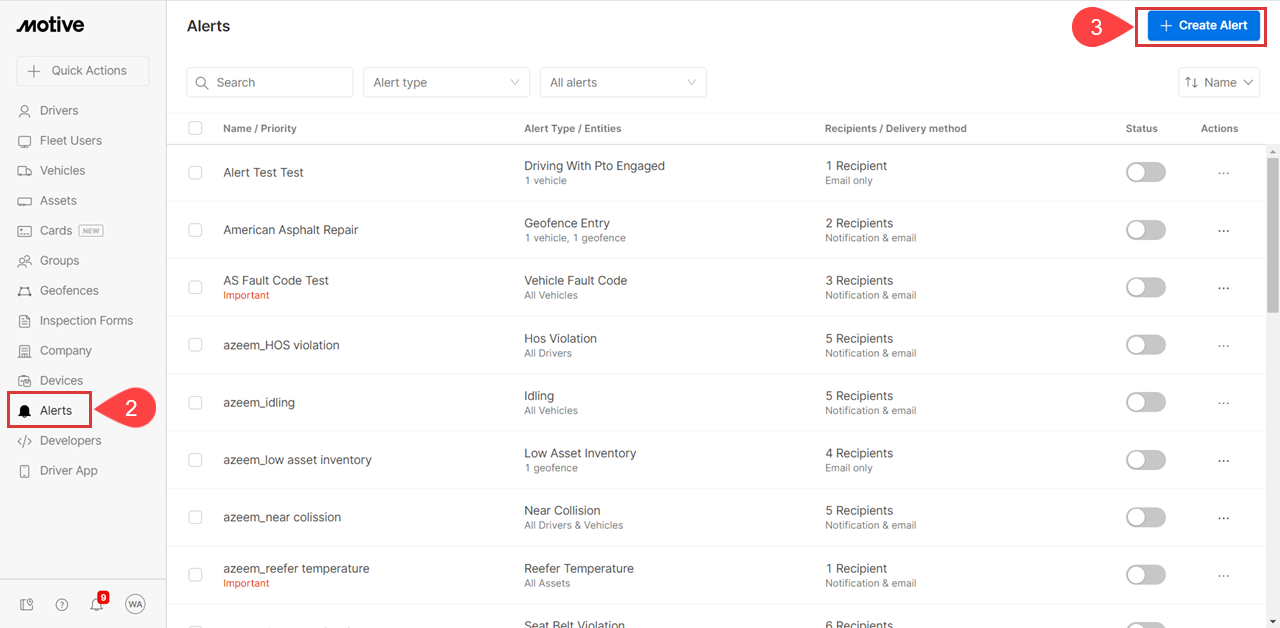 4. Name your alert and select Vehicle Gateway Disconnect from the alert type drop-down menu.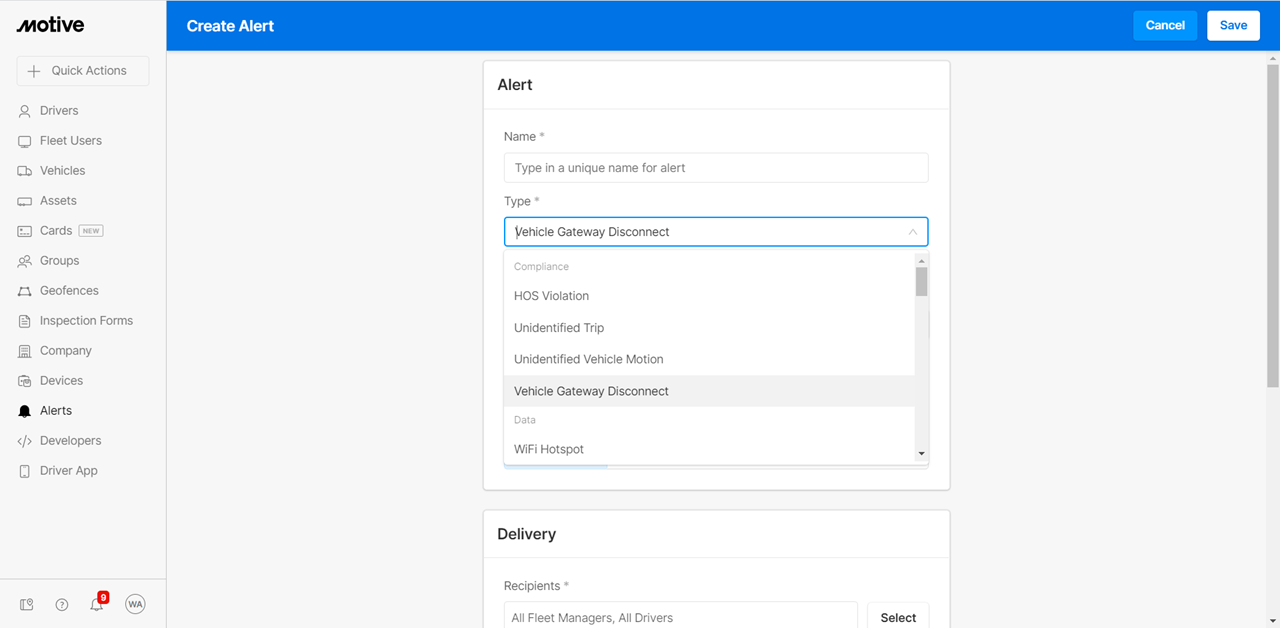 5. Fill out the required fields such as recipients, delivery frequency, and delivery method.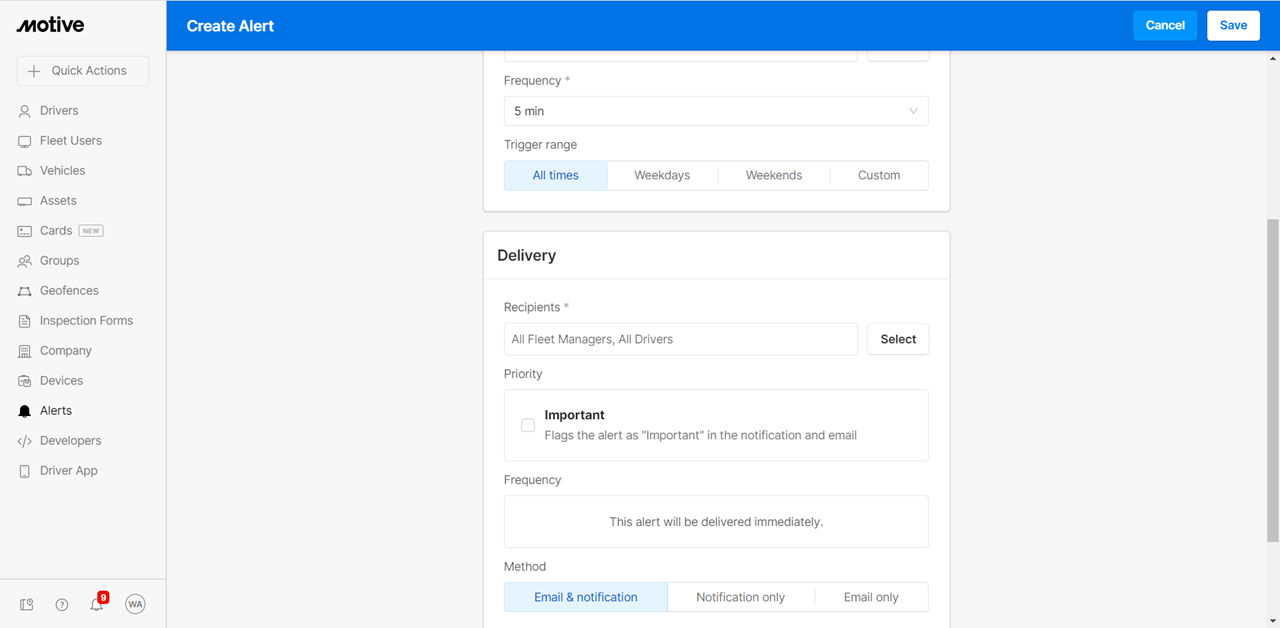 6. Click Save when done to finish.

7. Once the vehicle gateway disconnect alert has been set up, you will now receive emails accordingly when new disconnects occur.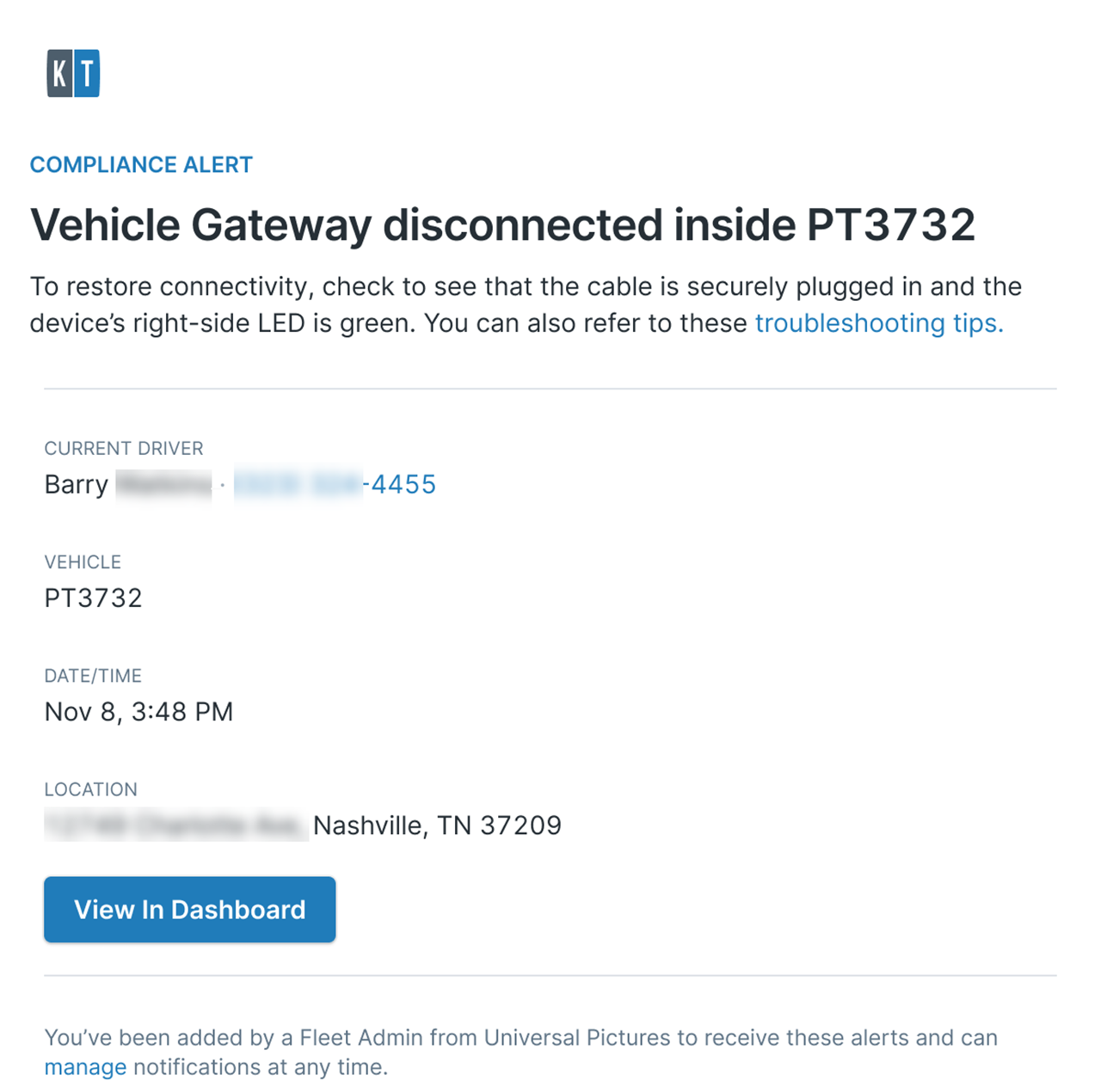 Related Content