| | |
| --- | --- |
| Audience | Drivers |
| Applies To | Driver App |
Introduction
There can be situations where a vehicle is in motion but there is no driver assigned to it. In such cases, the Fleet App allows you to view recent drivers who drove the vehicle/ display live images through the vehicle dash camera to easily identify and contact the driver.
Steps: Identifying upaired drivers for vehicles in motion
Identifying unpaired drivers from home page
1. Go to the Vehicle details from the home screen. You will see the vehicle whose driver status is Unidentified. Tap on the vehicle number to open the details.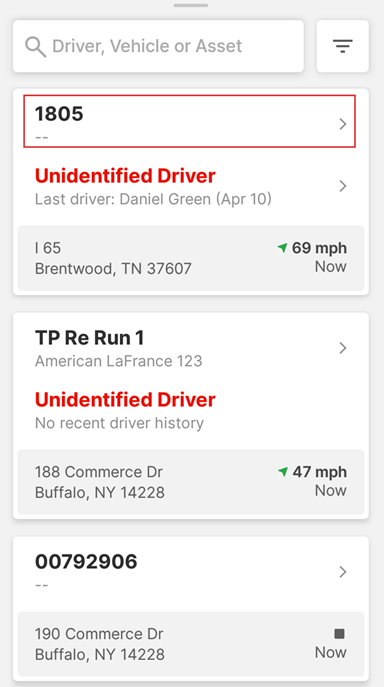 2. You will now be taken to the vehicle's details screen. Under the Unidentified Driver section you will see the name of the last driver.

Identifying unpaired drivers by contacting them
1. You can also identify the unpaired drivers by directly contacting them.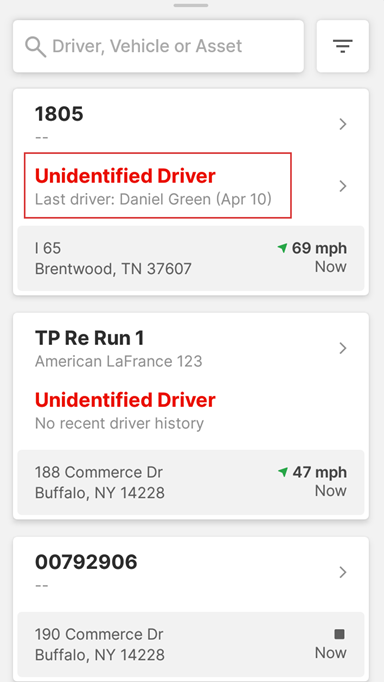 2. To see who has driven the vehicle, click on Unidentified.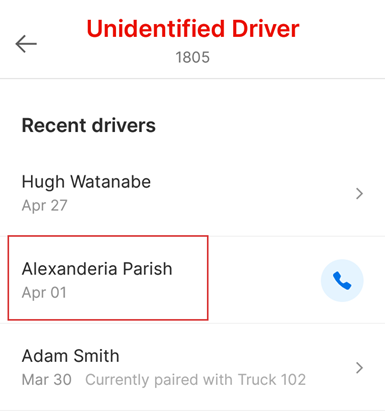 Now the name of recently paired drivers to the vehicle will display.
Note: If you have the Motive driver-facing dashcam on the vehicle, you will be able to view the live image of the driver on this screen which will help you recognize who is currently driving the vehicle.
3. Tap on the driver's name to see their status and the time since they were last paired. Press the Call icon next to the driver's name.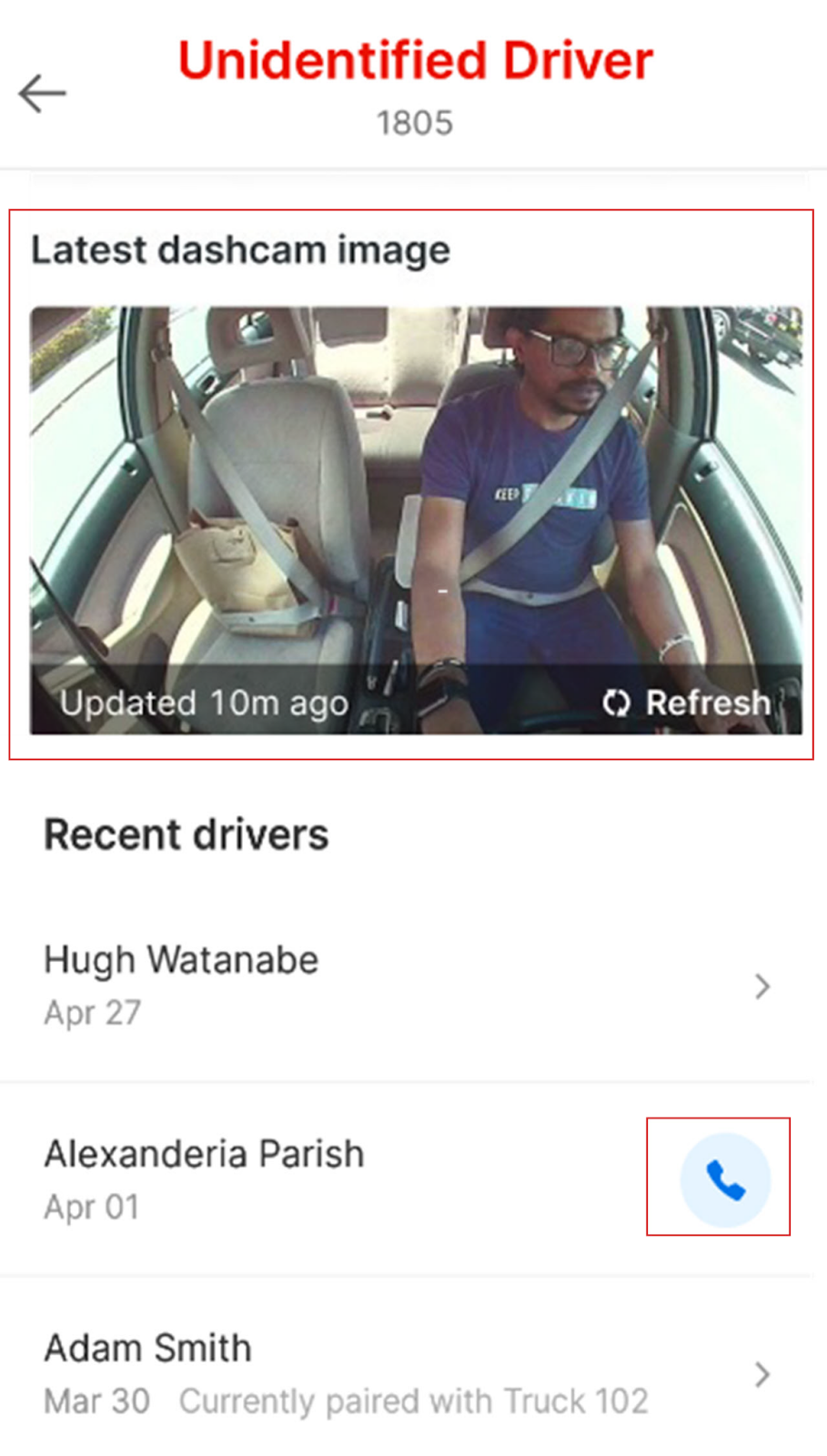 This will pop up a message prompt to either Text, Call, or Email the driver. You can then contact the driver and learn from them if they are currently operating the vehicle or not.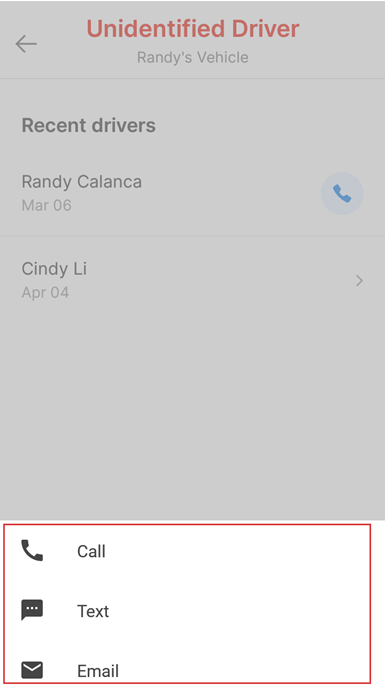 Related Content
Share this with others
This article also appears under: