| | |
| --- | --- |
| Audience | Drivers |
| Applies To | Driver App |
Introduction
When a dispatch is set to active for the first time, it will appear under the active dispatches section in the Motive Driver App. Follow these steps to complete an Active Dispatch with Manual Form Completion.
Steps: Completing active dispatch via manual form completion
1. Log into the Motive Driver App and tap the Menu icon in the top left corner.
Note: You can also access your Dispatches through the widget on your home screen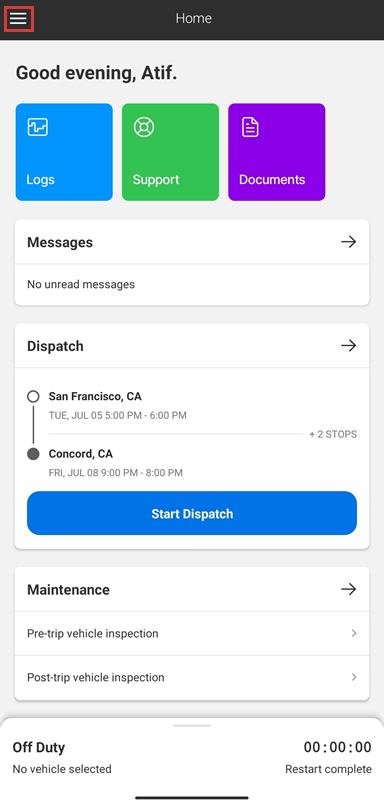 2. Select Dispatches from the menu on the left-hand side.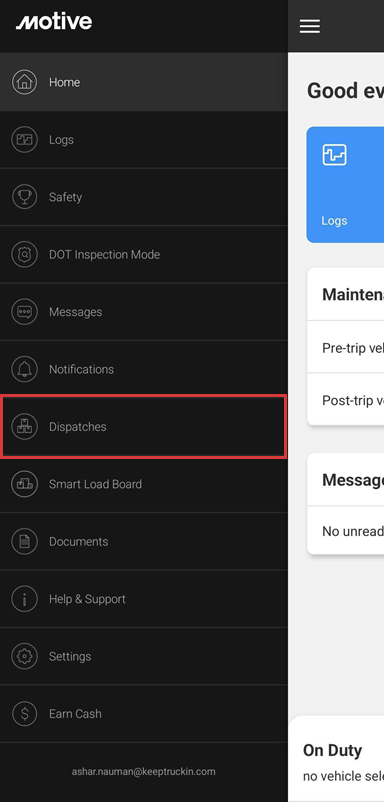 3. Tap on the Active Dispatch you want to complete.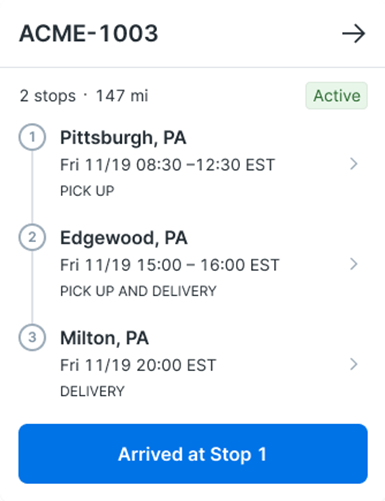 Note: If you haven't accepted the dispatch then you need to Accept and tap Start Dispatch first.
4. You can submit the first form from the Dispatches screen or go to Dispatch Details or stop details to submit the first form which will be unlocked for you.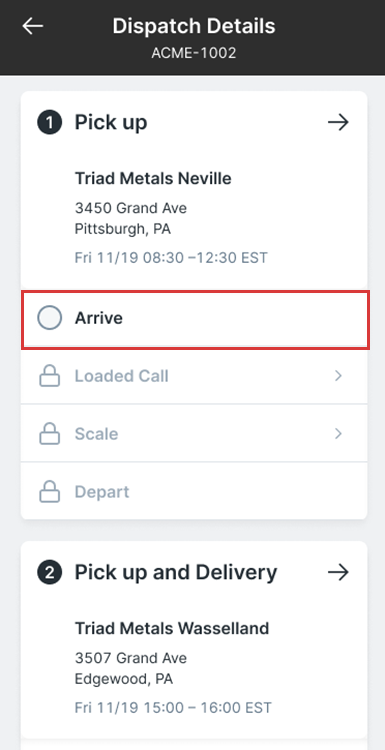 5. Fill out the form and tap Submit to complete the form.
Note: Drivers can automatically input their location by clicking the small GPS icon on the Location field.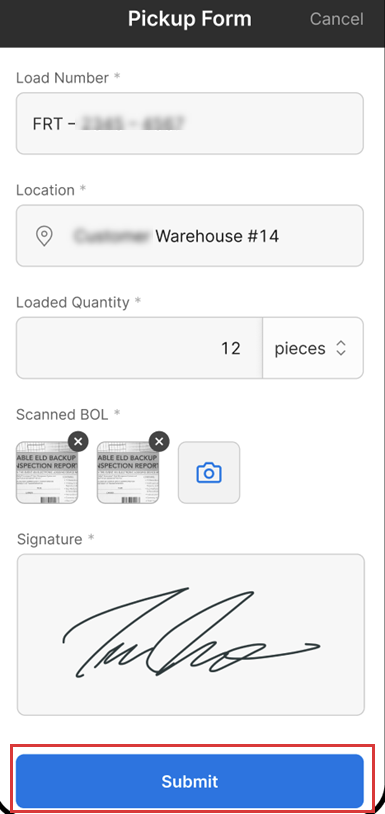 6. When you complete a form, a green checkmark will appear alongside the form to indicate completion, and the next form will become unlocked.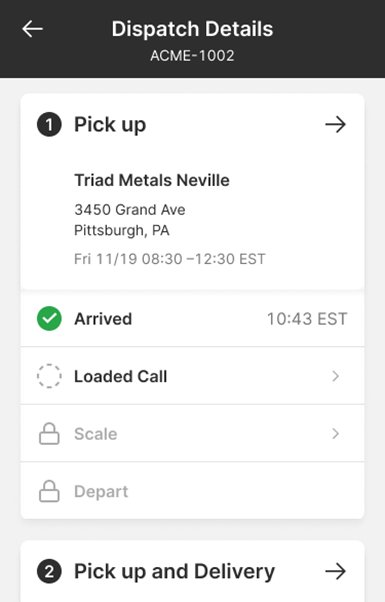 7. When you submit the last form on a dispatch, you will receive a notification of completion. Tap on Got it.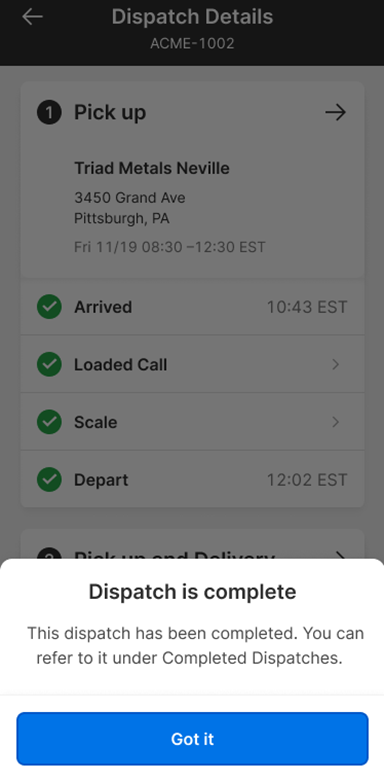 Related Content
Share this with others
This article also appears under: