| | |
| --- | --- |
| Audience | Fleet Managers |
| Applies To | Fleet Dashboard > Marketplace |
Introduction
Motive allows you to connect your Komatsu-powered equipment to the Motive dashboard, with just a click of a button. By connecting your Komatsu account, Motive can pull the location and engine hours for your powered equipment.
Note: This feature is only available on the Motive Enterprise Subscription. Please contact your Motive representative if you want access to this integration. This also requires a separate Komatsu subscription.
Steps: Connecting your Komatsu equipment to Motive Dashboard
1. Log into the Motive Fleet Dashboard and click on Marketplace from the left-hand side menu.
2. Select the OEM tab.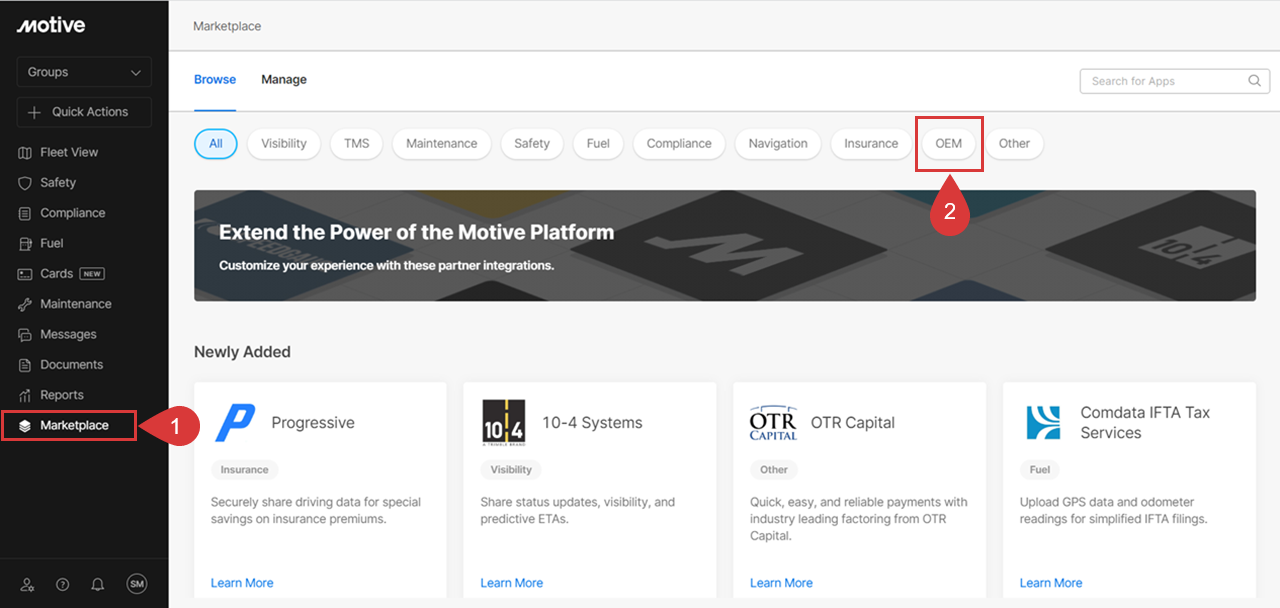 3. Click on Komtrax (Komatsu).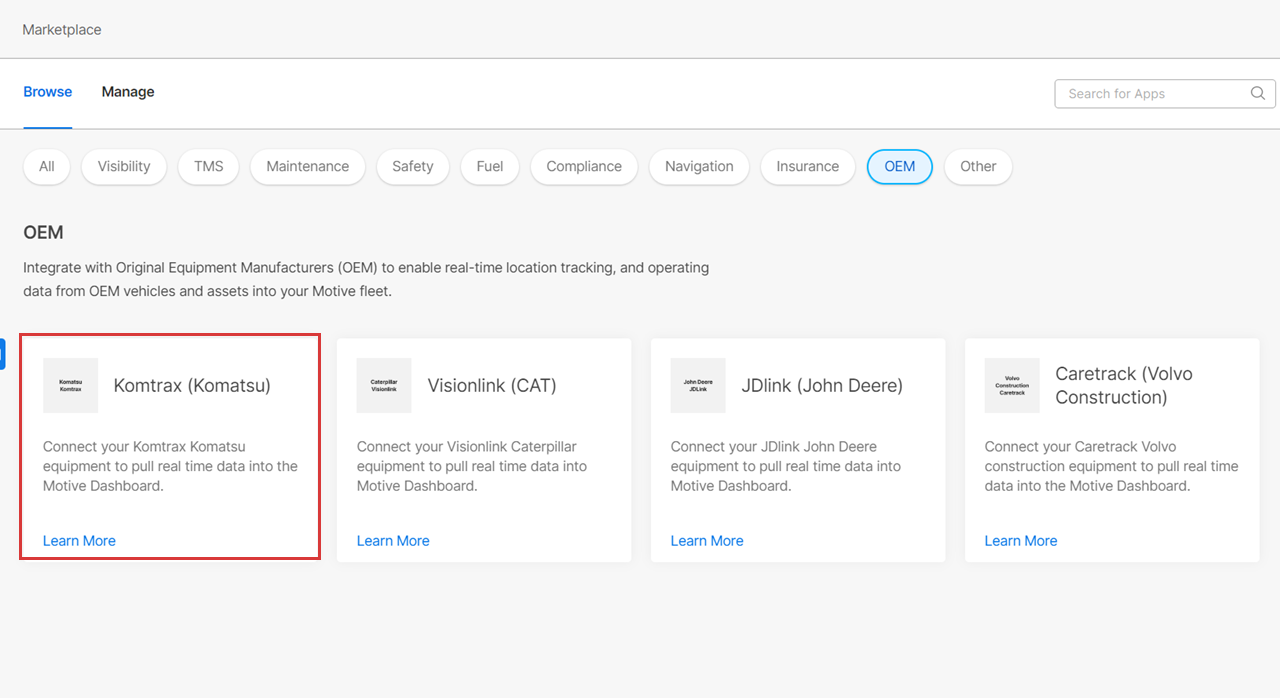 4. Install the integration and enter your Komatsu API credentials.

Note: If you do not have API credentials, please reach out to kac_komtrax@global.komatsu, cc'ing OEMpartners@gomotive.com. Request your API credentials with the subject line "MyKomatsu API Credentials for Motive Integration" and a body message with "Hello - I would like to get MyKomatsu AEMP 1.0 API credentials to import my Komatsu data into Motive."
5. Once the API credentials have been verified, you can manage and view the integration by clicking the "Manage" button. Synced assets start to appear here once data is received.
Note: This may take up to 30 minutes to sync between the two systems initially.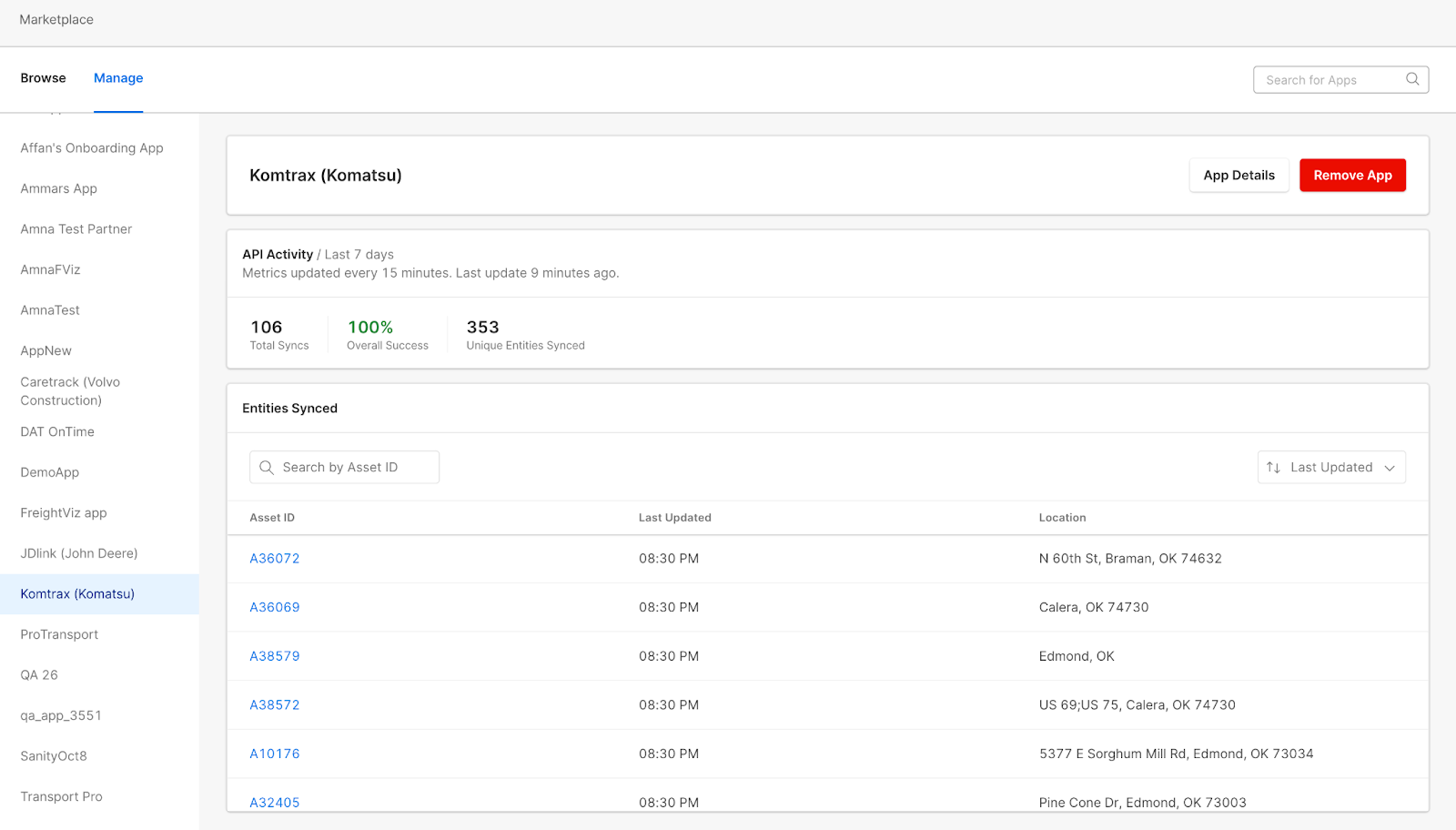 Motive pulls Komatsu information every 30 minutes.
6. Imported Komatsu Assets will show up in Fleet View as Assets.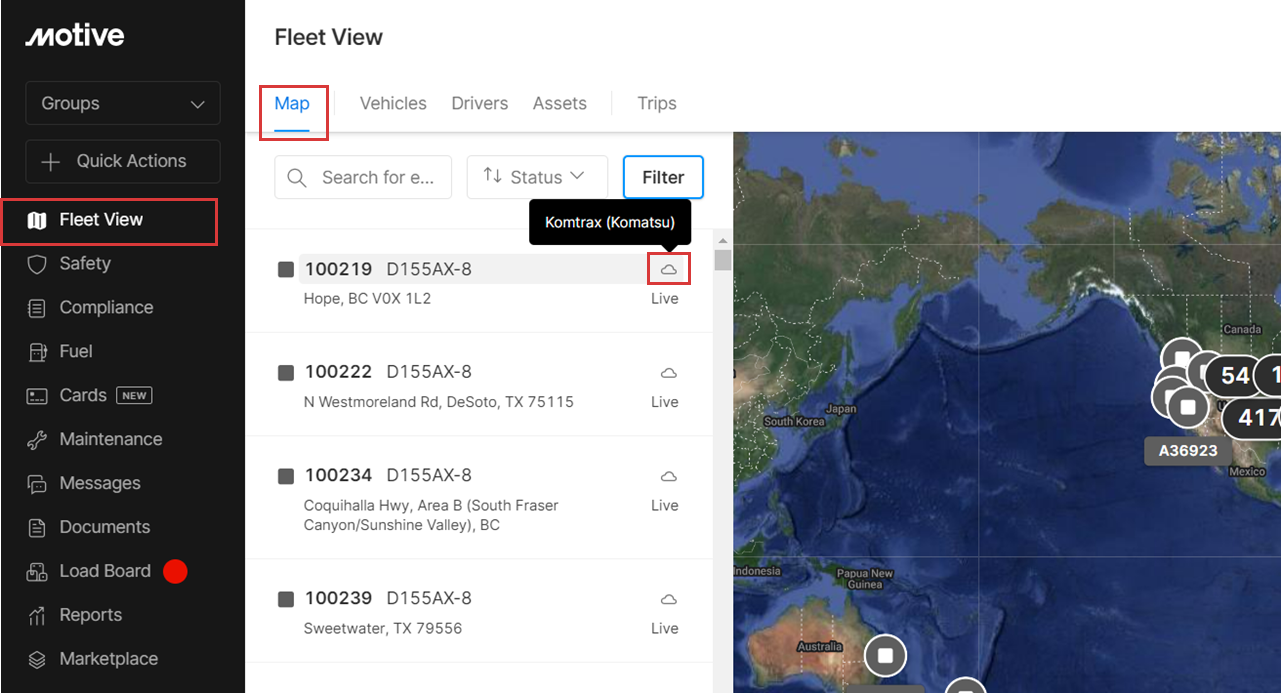 Related Content
How to connect your Volvo Construction powered equipment to the Motive dashboard