| | |
| --- | --- |
| Audience | Fleet Managers |
| Applies To | Fleet Dashboard > Fuel |
Introduction
Motive helps Fleet Admins and Fleet Managers to identify irregular fuel purchases. These irregularities are displayed on the Fleet Dashboard where Fleet Managers can review and settle them.
Steps: Settling the Fuel Purchase Irregularities
1. Login to Fleet Dashboard and click on Fuel in the left hand-side menu.
2. Click on Fuel Purchase Irregularities.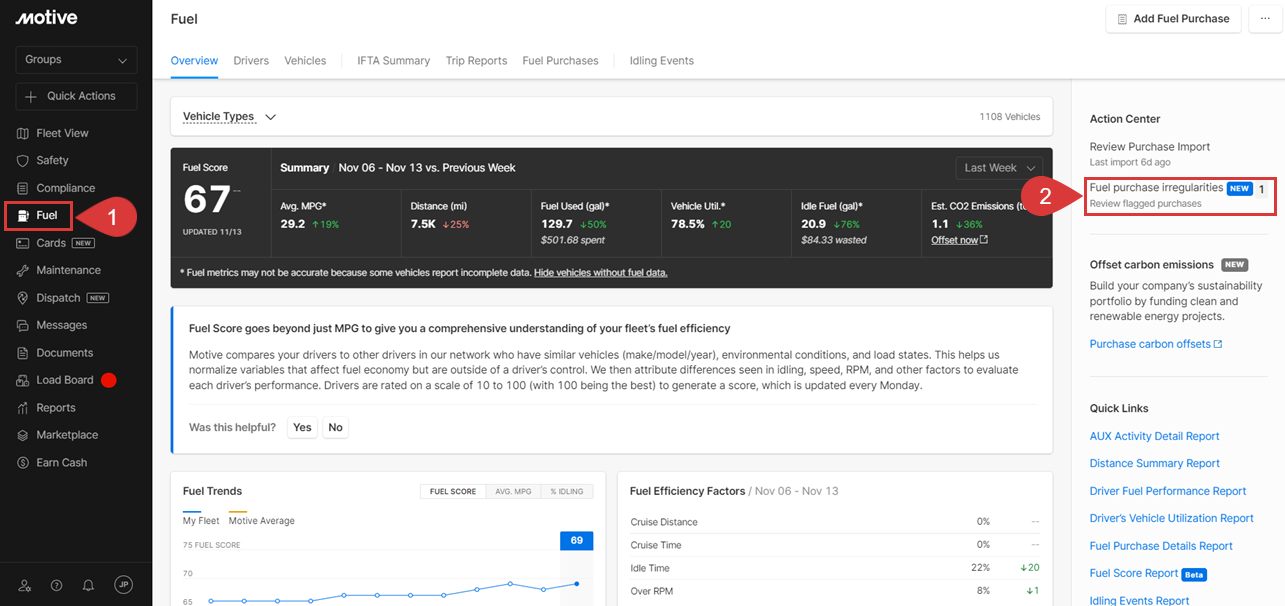 3. Select the filter for Flagged purchases only.
4. Click on the desired flagged purchase you want to review.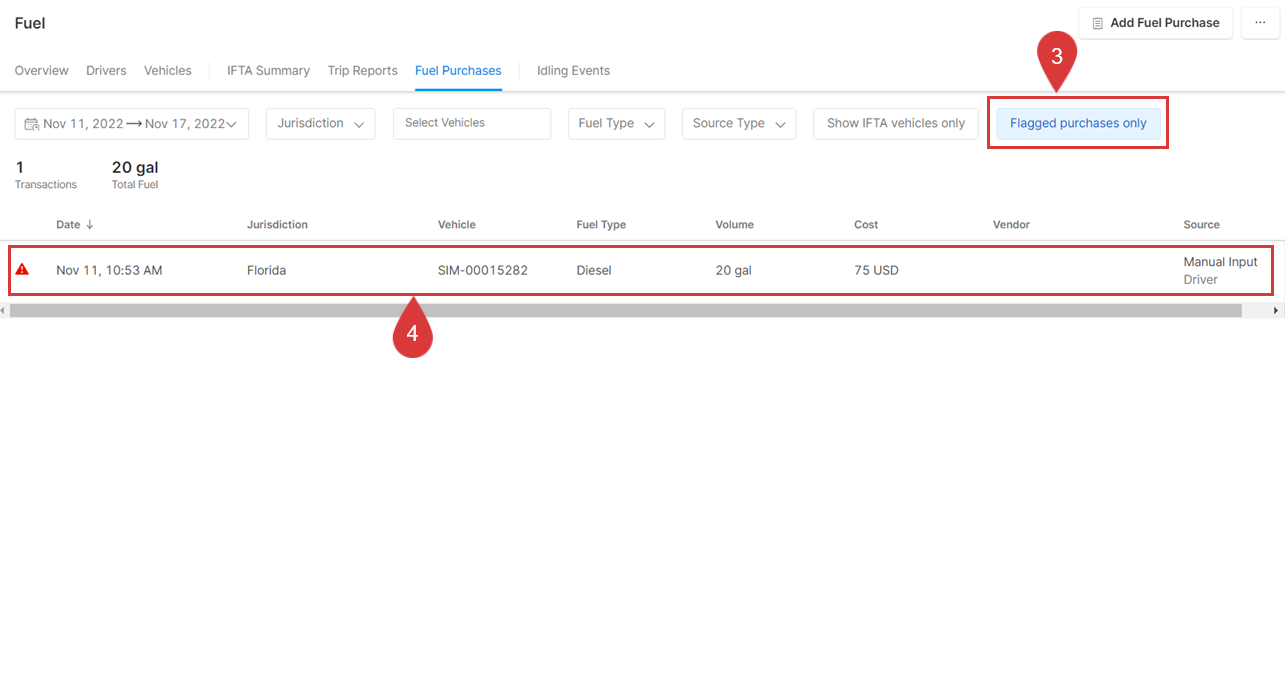 The page displays the details for the Fuel purchase.
5. The Fuel Purchase Irregularity section displays the reason for flagging the particular purchase as irregular.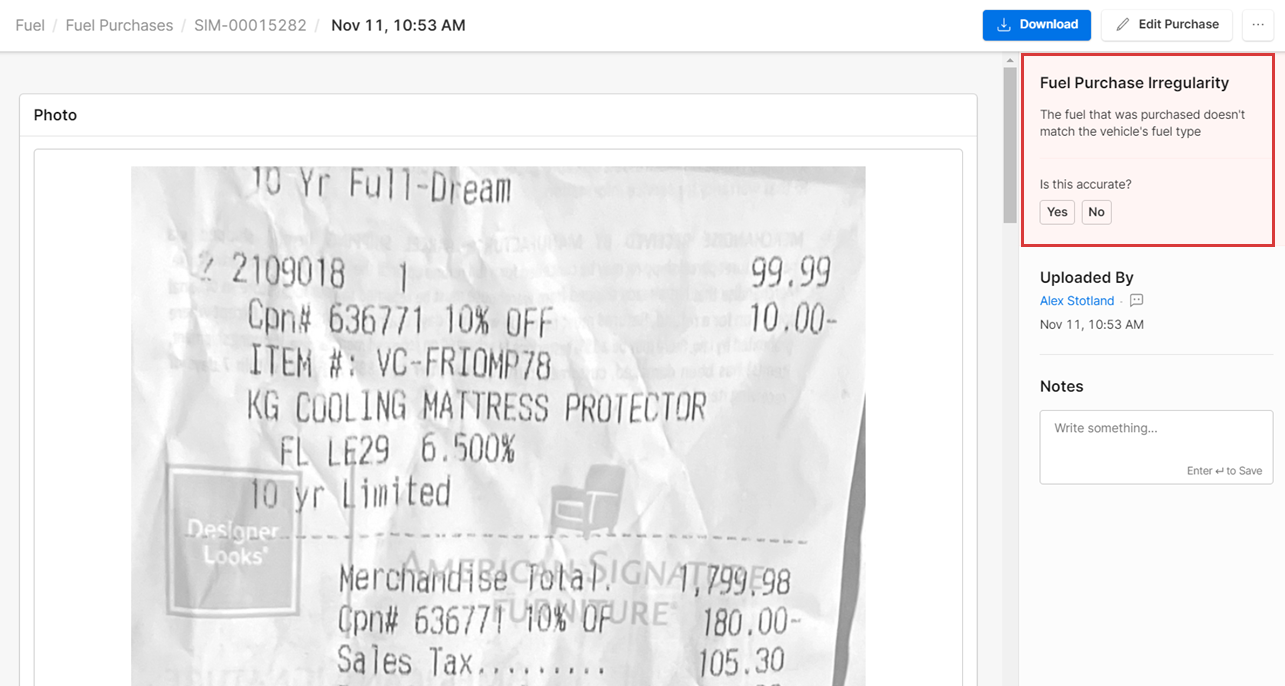 6. Click on Yes to confirm the theft/irregularity as accurate. Click on No if it's not accurate.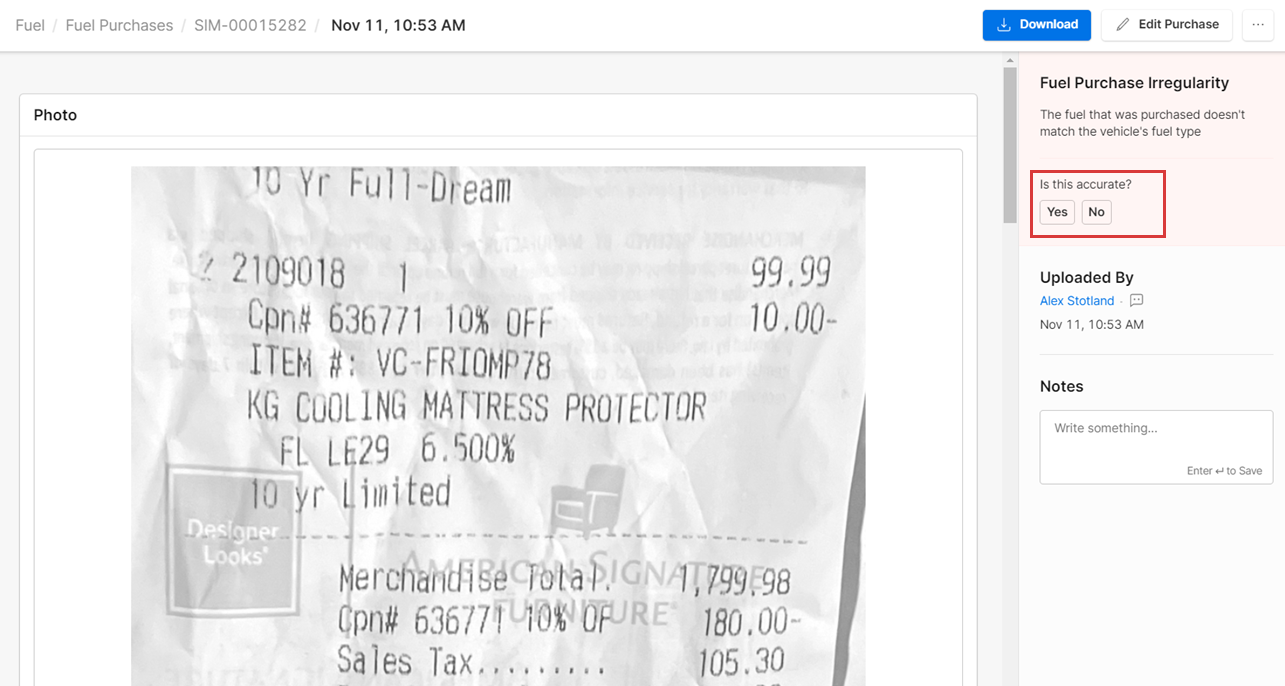 7. If you click on Yes, the irregularity will be shown as a persistent irregular fuel purchase under Flagged purchases only list.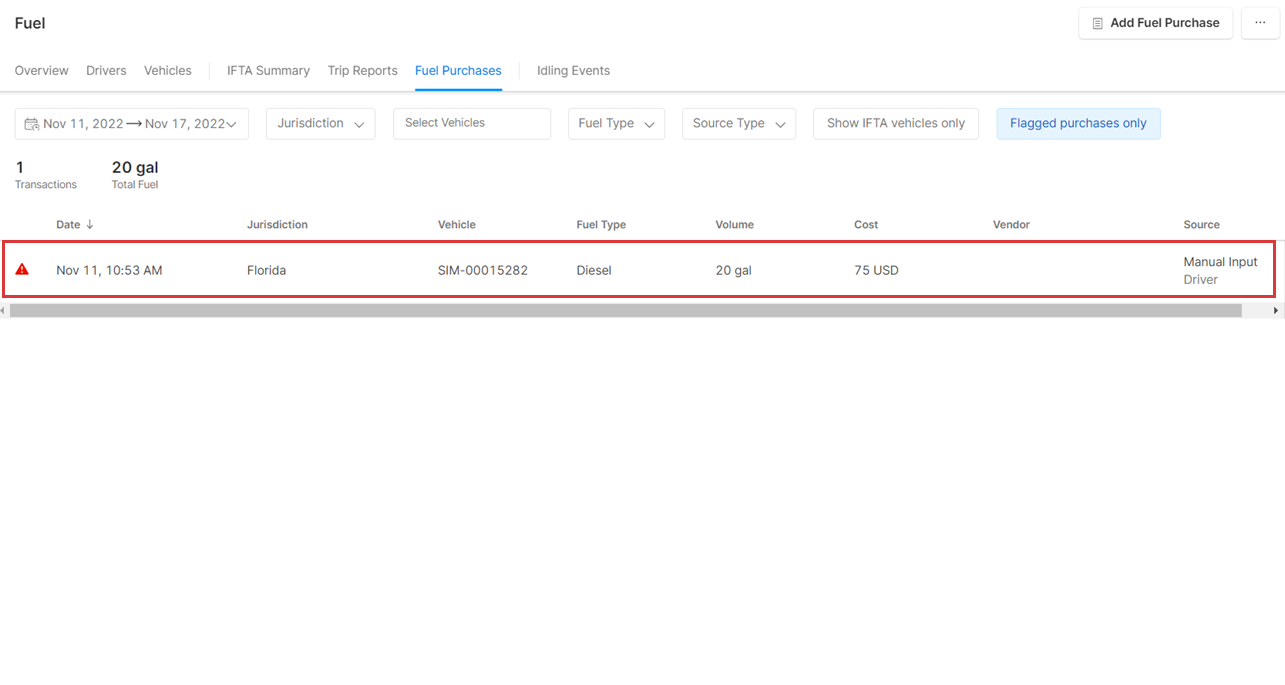 8. If you click No, choose the reason mentioned in the popup. You can also click Other and write the reason for why you don't believe it as a theft/irregularity.
9. Click Send once you choose the reason from the popup.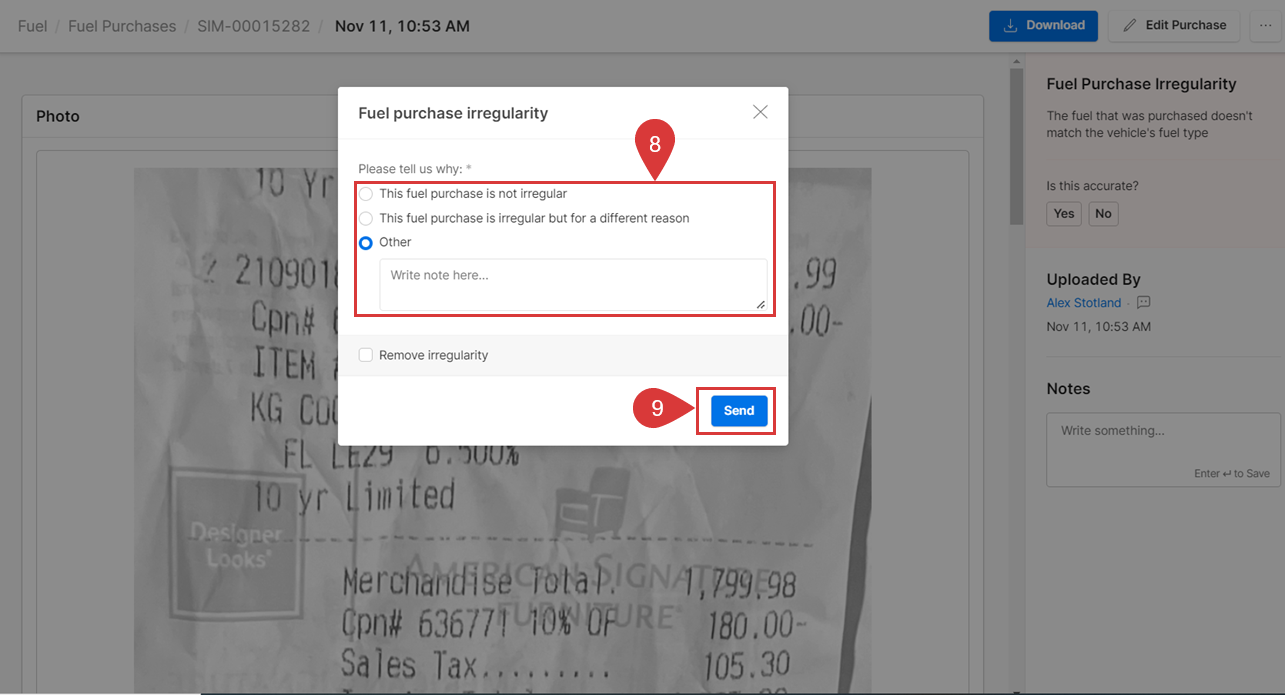 This removes the detected irregularity from the Flagged purchases list on the dashboard.
Related Content

Share this with others
This article also appears under: