| | |
| --- | --- |
| Audience | Fleet Managers, Fleet Admins |
| Applies To | Fleet Dashboard |
Introduction
Motive believes your journey from another tool or no tool to Motive should be easy and without any hurdles. Since you could have multiple Fleet Users at the time of shifting to Motive, we would like to help you upload all of your users in the Fleet Dashboard at once.
Steps: Bulk upload Fleet Users
1. Download the CSV file and add all the user details. Make sure not to edit the first row. Mandatory fields are marked with an asterisk(*).
Note: The password added against each fleet user must be at least 8 characters, including at least 1 letter and 1 number.
2. Login to the Motive Fleet Dashboard and click the Admin icon at the bottom left-hand side of the screen.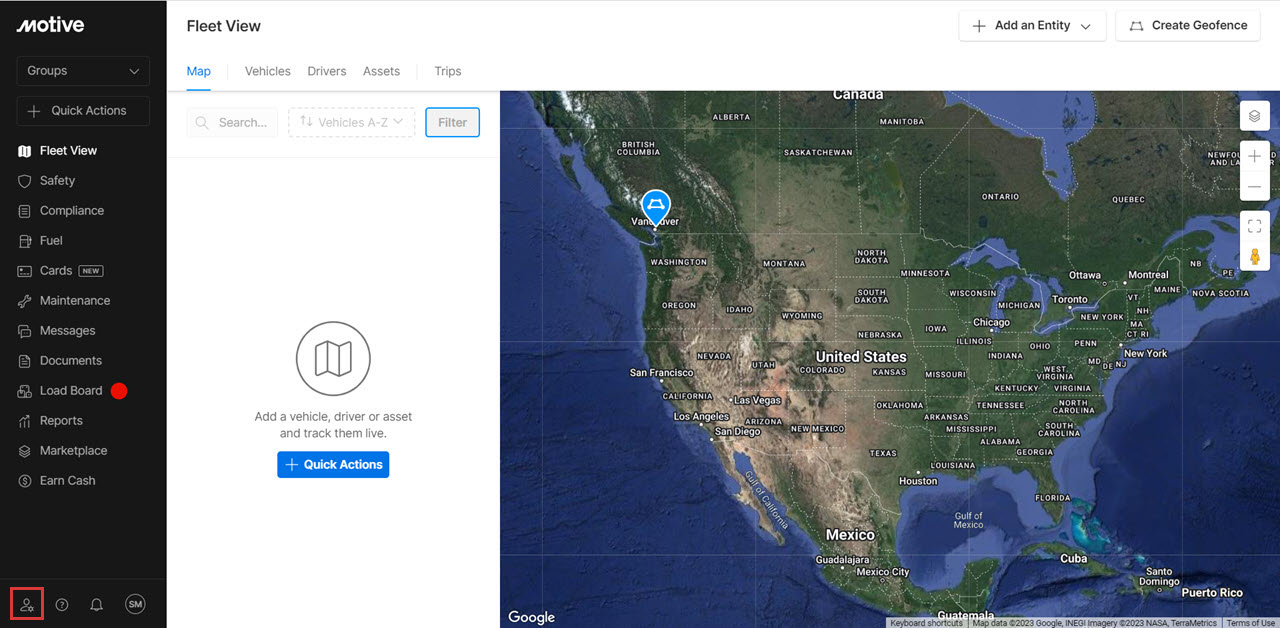 3. Select Fleet Users from the left-hand side menu.
4. Click on Import Users.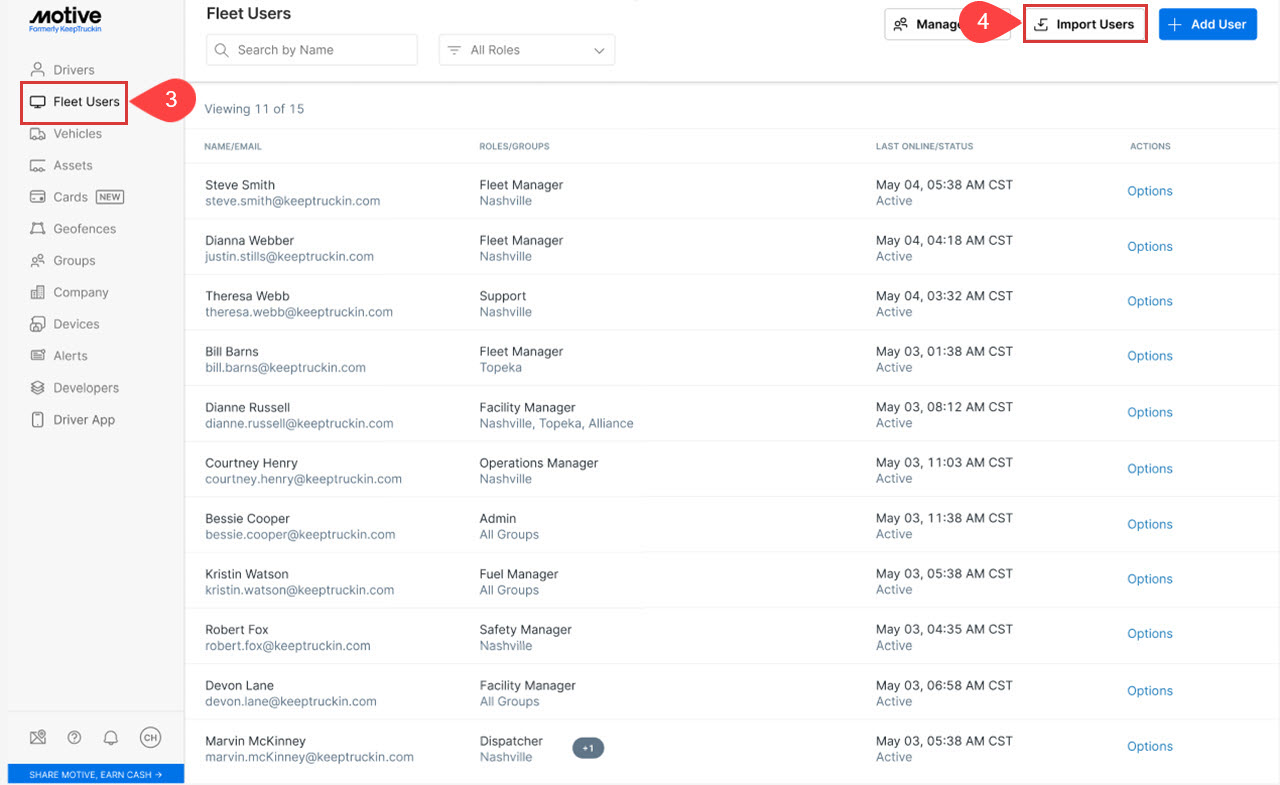 5. The Import Fleet Users screen appears.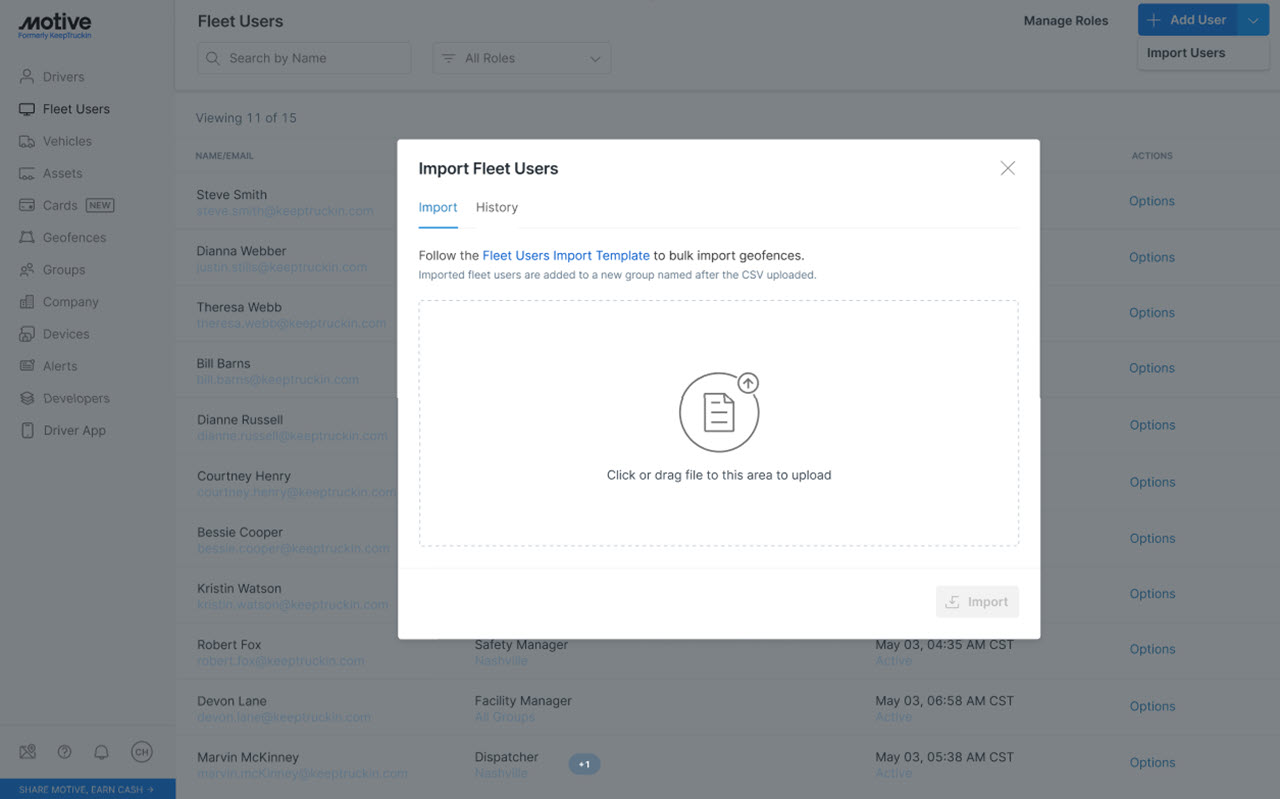 6. Upload the CSV file and click on Import.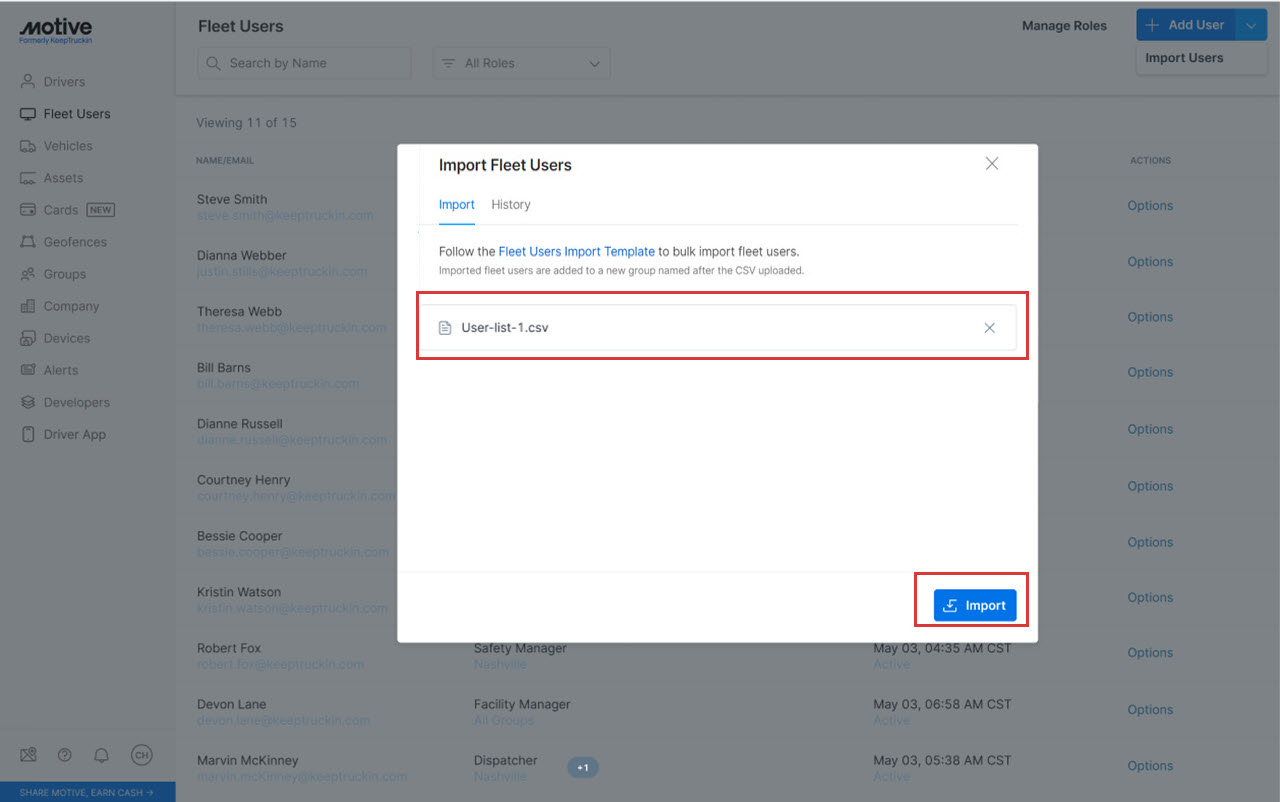 7. All the valid users are added to your Fleet after processing. You can identify any errors that come up due to invalid entries by downloading the CSV with Errors under the 'Actions' column.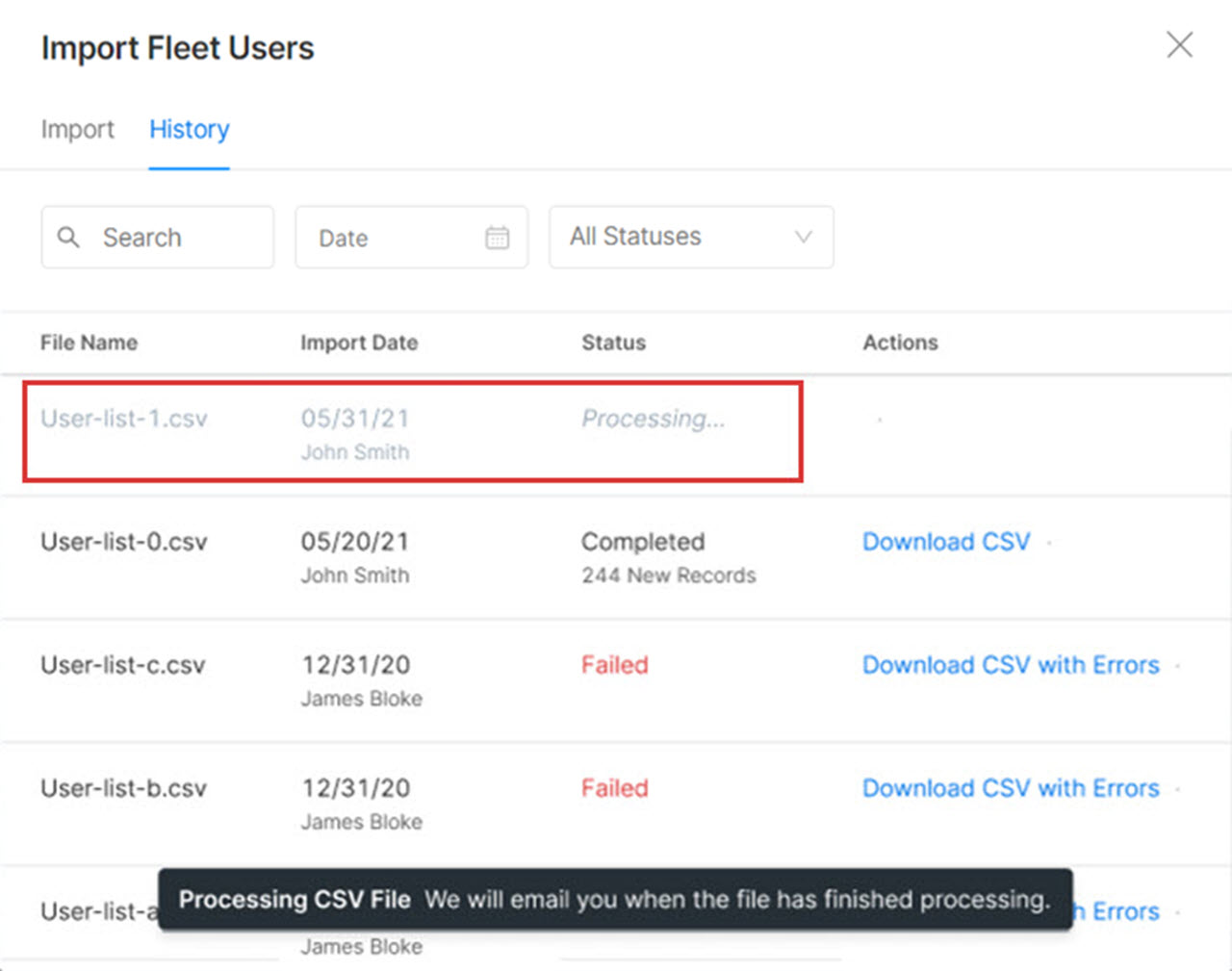 Related Content
Share this with others
This article also appears under: