| | |
| --- | --- |
| Audience | Penske and Motive Customers |
| Applies To | Fleet Dashboard > Marketplace |
Introduction
Penske Integration with Motive offers customized lease solutions for commercial vehicles including full-service leasing, contract maintenance, and rental services. It's a flexible solution for businesses that need commercial vehicles but don't want to bear the full cost and responsibility of ownership.
Integration Benefits
Allows to access the vehicle, vehicle's location, and fault code data for vehicle management.
Designed to help businesses maximize their Fleet efficiency, minimize downtime, and reduce operating costs.
System Requirements
Penske
Active customer of Penske
Motive
Subscription level: Pro and Enterprise
Steps: Enabling

Penske integration with Motive Fleet Dashboard
1. Log in to the Motive Fleet Dashboard and click Marketplace in the left-hand side menu.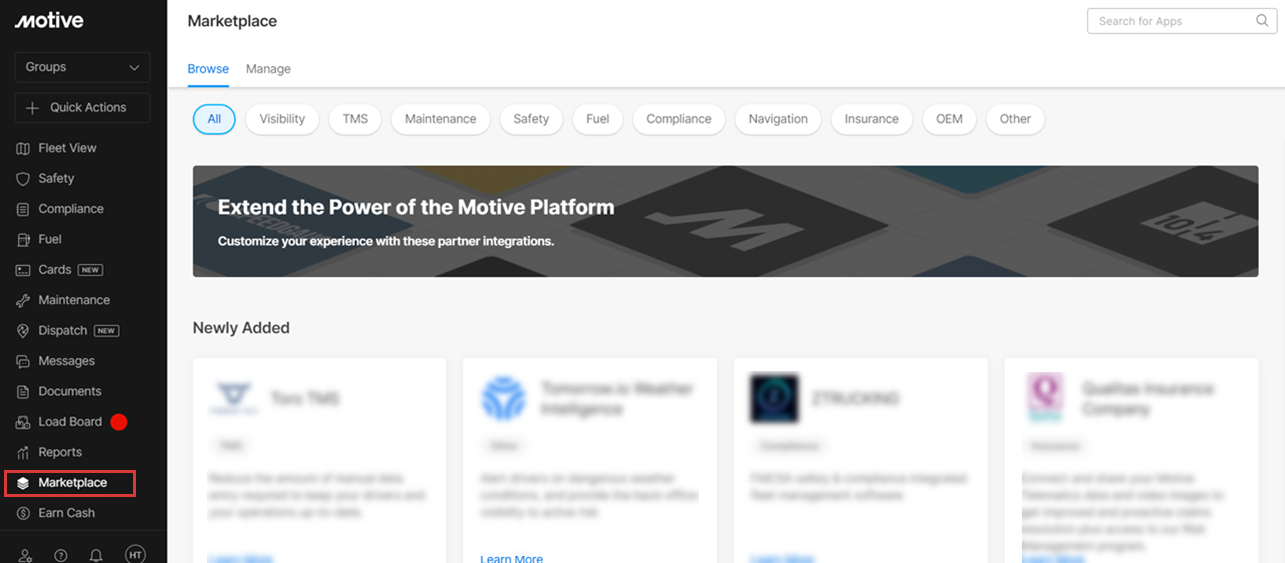 2. Search Penske using the search bar at the top right corner.
3. Click the integration tile.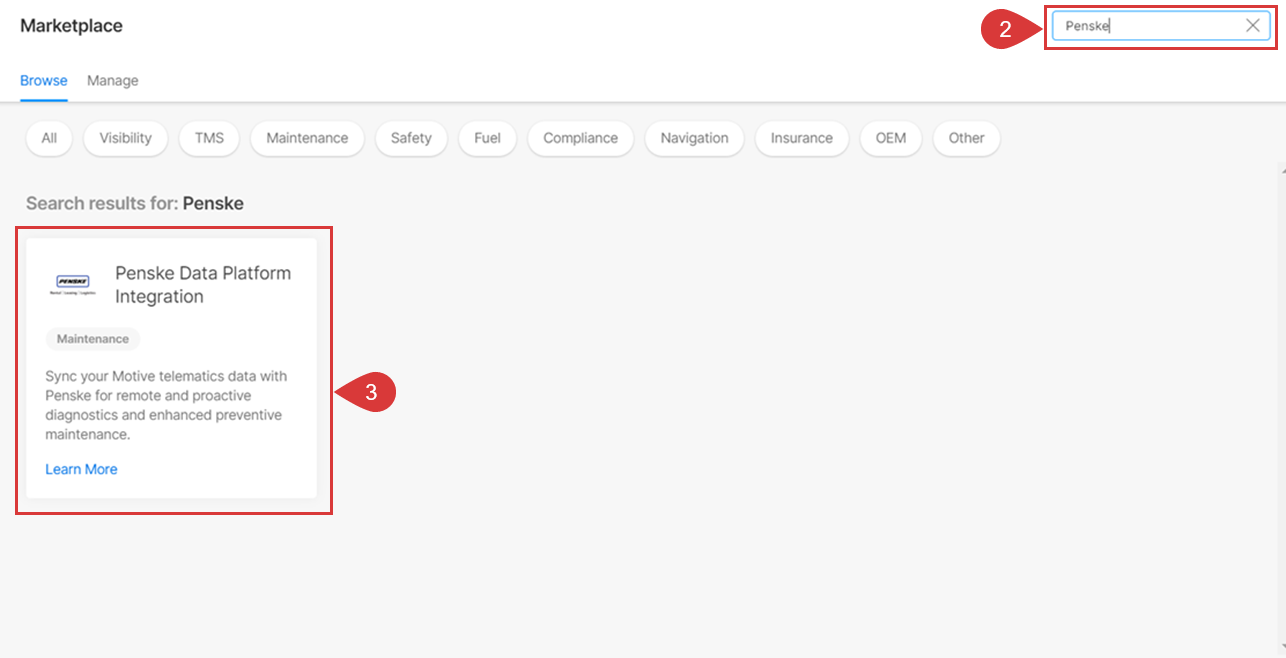 4. Click Install.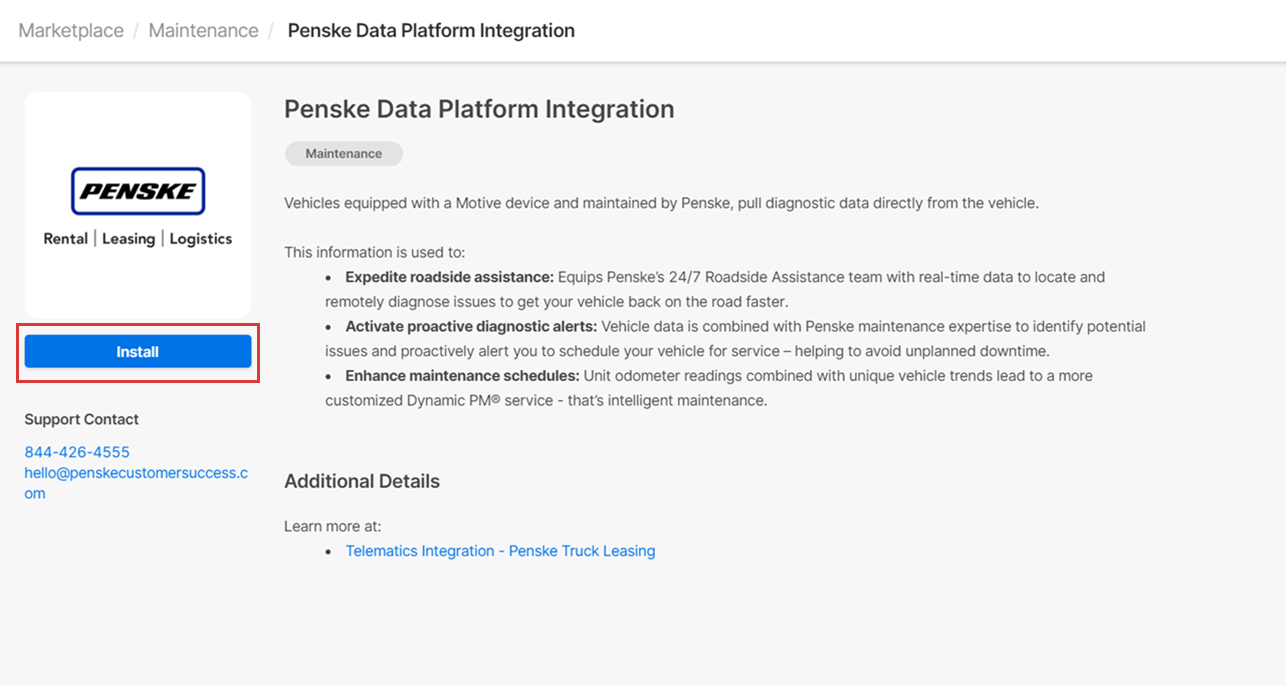 5. Install Penske Data Platform Integration pop-up appears. Click Install.

6. Once you click Install, the Access Requested prompt appears notifying the API support team at Motive is going to contact you.

7. Now, you receive an email from Motive API support to confirm your subscription with Penske and your consent to data interchange from Motive to Penske.
8. You can respond to this email with the confirmation that you as a subscriber of Penske consent to data interchange for this integration.
9. On your confirmation, the support engineer creates an API Key for your company that can be used for data interchange.
10. To locate the API key on your Dashboard, click the Admin icon at the bottom left corner.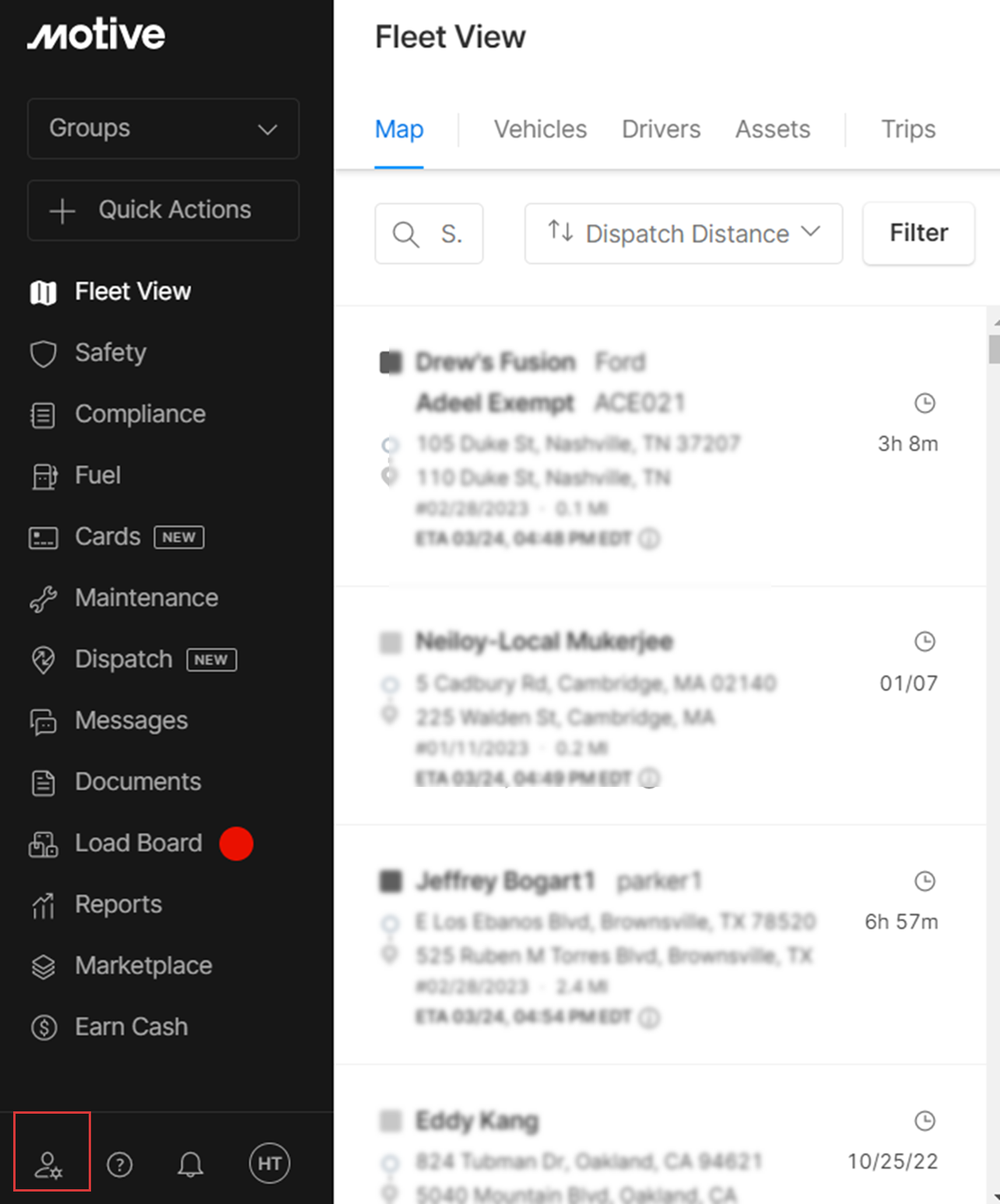 11. Click Developers in the left-hand side menu.
12. You can locate your API Key in the API Access tab with the label Penske.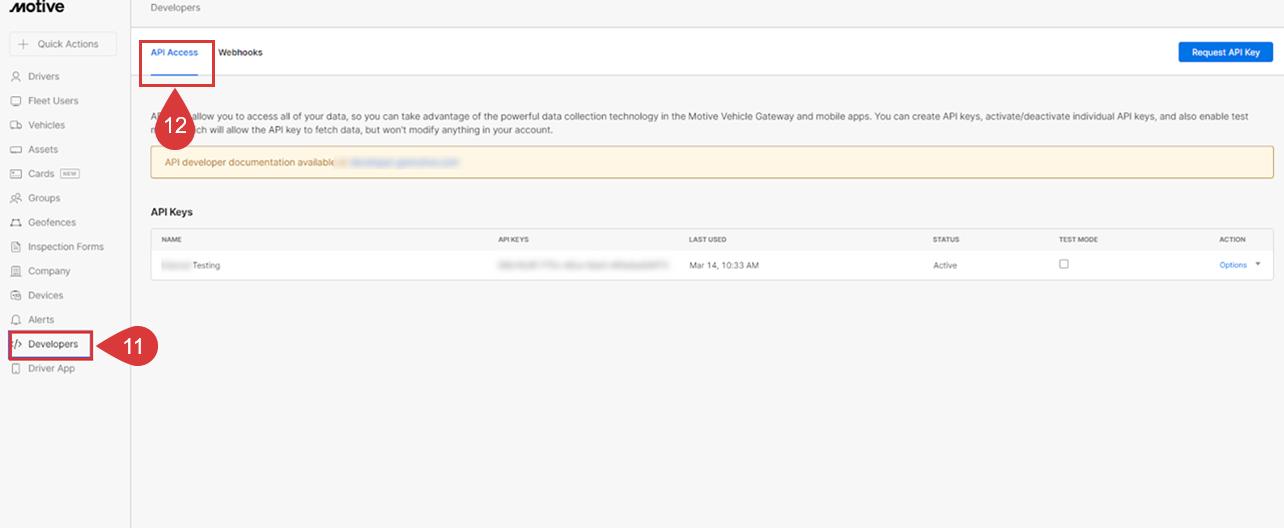 You can now share the API key with your point of contact at Penske.
13. Once the API key is shared with Penske, their team completes the connection process.
Support for Integration
Penske
Email: hello@penskecustomersuccess.com
Phone: 844-426-4555
Motive Support
Related Content
Share this with others
This article also appears under: