| | |
| --- | --- |
| Audience | CarriersEdge and Motive customers |
| Applies To | Fleet Dashboard > App Marketplace |
Introduction
CarriersEdge integration with Motive offers a complete training and development system (training, testing, tracking) for drivers based on the driver performance data captured through Motive.
Integration Benefits
Based on driver performance data, custom courses can be assigned to drivers.
Courses translate complex regulations into real-world contexts that drivers understand
Provides an interactive learning experience that's equally effective regardless of learning style, language skills, or educational background.
System Requirements
CarriersEdge
Motive
Available on Pro or Enterprise packages.
Steps: Enabling CarriersEdge integration with Motive App Marketplace
Note: This is a one-way integration and has to be enabled from the CarriersEdge team.
1. First, reach out to the CarriersEdge support team to initiate the onboarding process.
2. The CarriersEdge team provides you with Motive Customer ID.
3. Once you get your customer ID, Login to your Motive Fleet Admin Dashboard.
4. Navigate to the Marketplace.
5. Search for the CarriersEdge in the search box.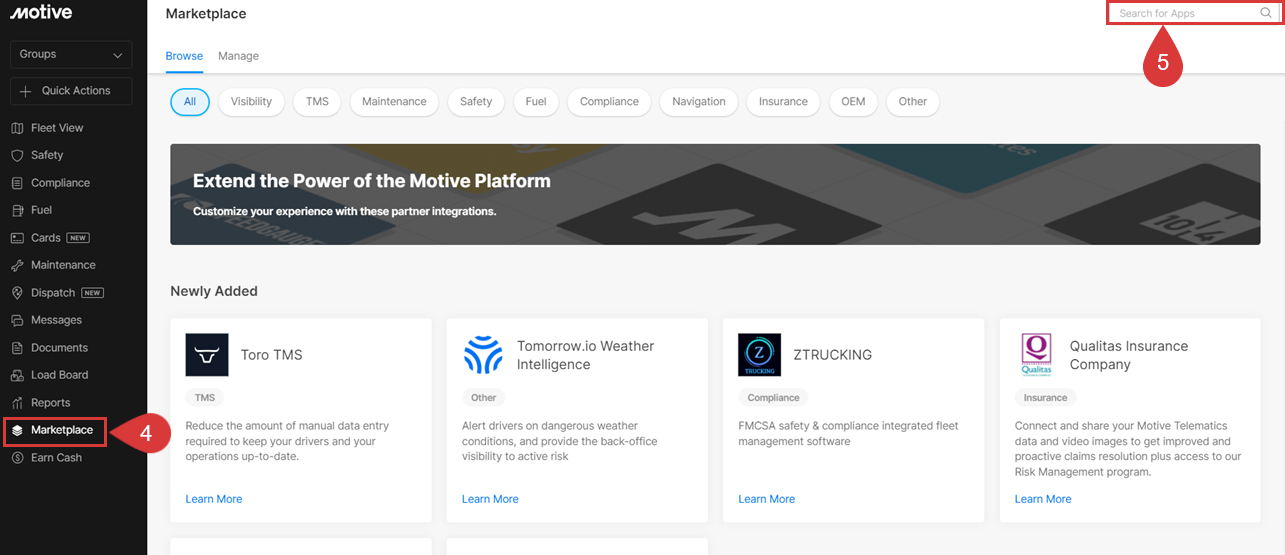 6. Open the CarriersEdge tile.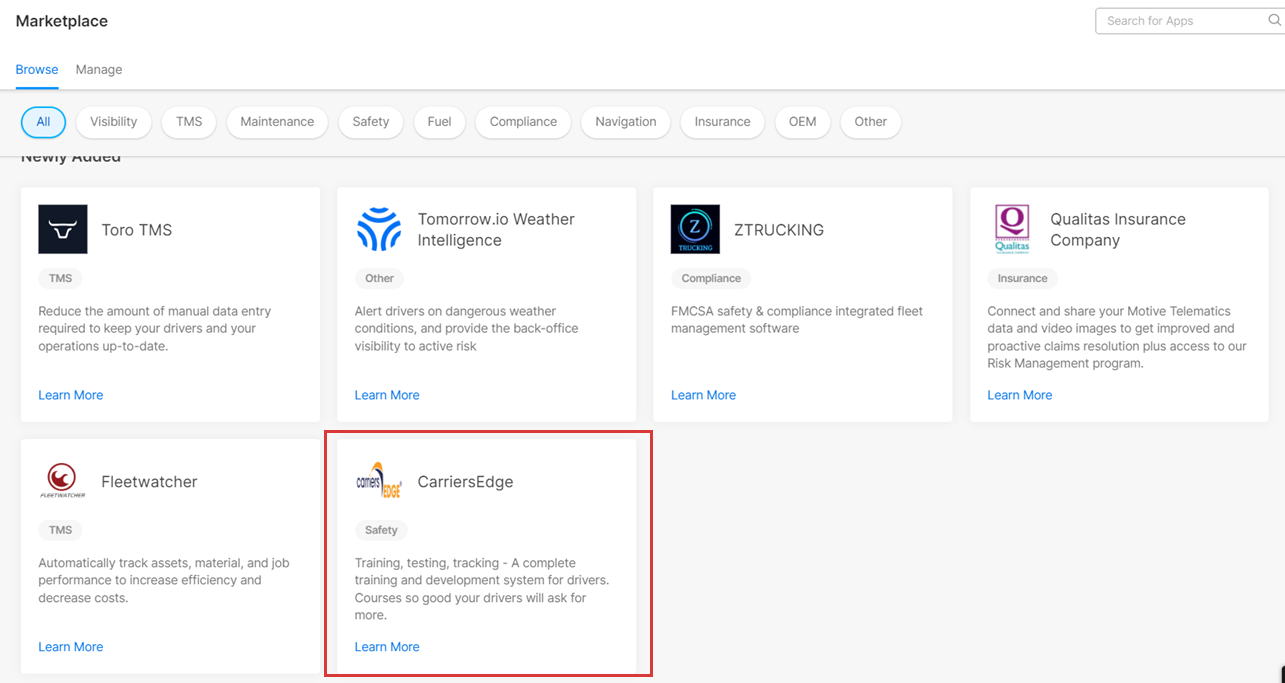 7. Click the Install button
8. Once you click install integration connection is established, and the CarriersEdge team will contact you to ensure everything is in place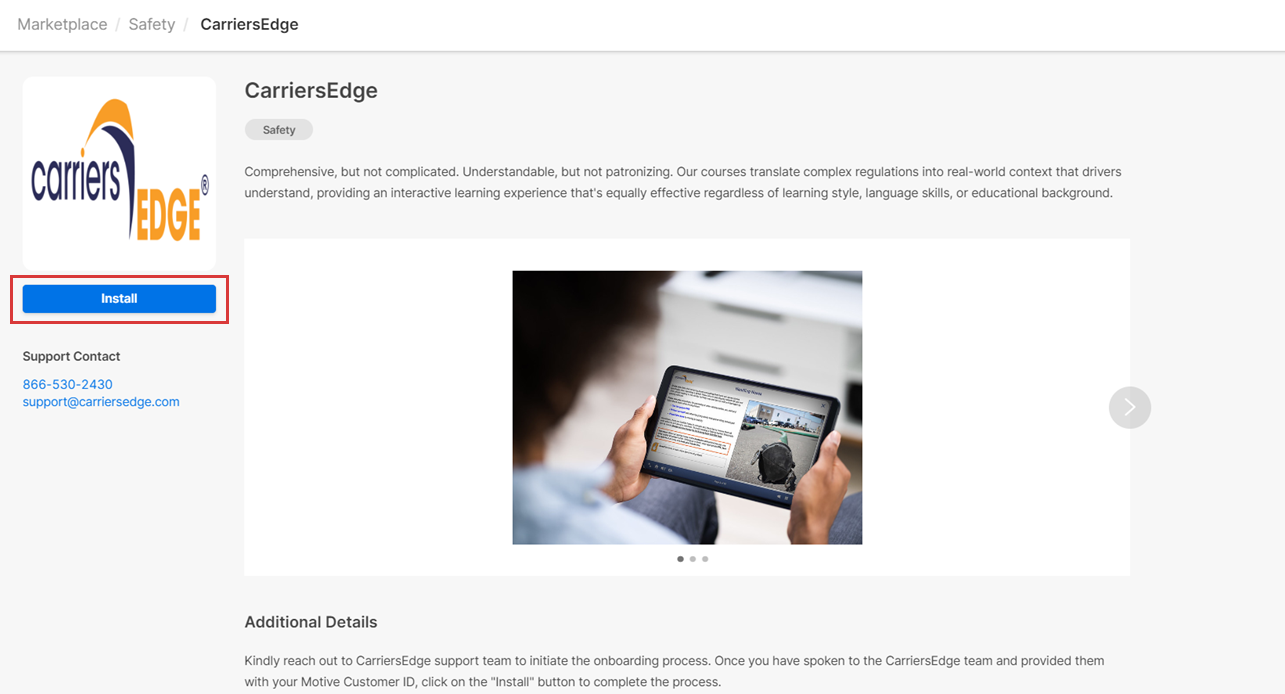 Support for Integration
CarriersEdge
Email: support@CarriersEdge.com
Phone: +1 866-530-2430
Motive Support
Related Content