| | |
| --- | --- |
| Audience | Drivers |
| Applies To  | Driver App  |
Introduction
Driver App enables the drivers to send their logs with an officer or any other person required. Drivers can either email selected logs or fax based on their preference.
Steps: Emailing fax or logs 
1. Click on the Logs from the main screen.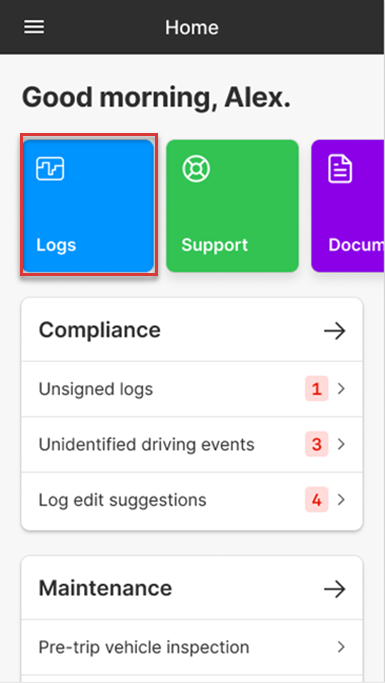 2. Tap the Select option next to each log you want to share.
3. Once logs are selected, tap the Send button.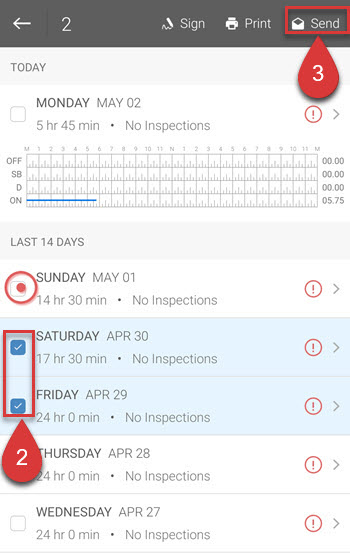 4. Enter the email address or fax number under the appropriate tab.
5. Tap the Send button when you're finished.

Related Content
Share this with others
This article also appears under: