| | |
| --- | --- |
| Audience | Dispatchpal and Motive Customers |
| Applies To | Fleet Dashboard > App Marketplace |
Introduction
DispatchPal and Motive integration allows automatic real-time updates of a vehicle's GPS location directly in DispatchPal TMS and provides dispatch information in the Motive Driver App. This way, drivers and dispatchers can use a single platform for their work.
Integration Benefits
This integration enables seamless communications between dispatchers and drivers to eliminate unnecessary calls.
Dispatchers can track vehicles live with vehicle location, HOS, and projected ETA data rather than calling or texting drivers to get ETAs and current locations.
Use fully-customizable forms for load information and geofencing for faster delivery. This feature is highly customizable in terms of how the loads look like about stopping information and additional instruction tailored to individual use cases of each company. This flexibility makes this feature suitable and effective for a wide range of industries
Drivers receive dispatches with each load's details in the Motive Driver App. Drivers can fill out each load stop info from within the app, which updates the dispatchers of the load's status and ETA.
Allows submission of documentation to DispatchPal TMS directly from the Motive application.

System Requirements
Dispatchpal
Motive
Steps: Enabling Dispatchpal integration with Motive App Marketplace
Note: This is a 2-way integration and requires configuration at DispatchPalend as well as Motive end.
The process for enablement is as follows:
1. Reach out to DispatchPal or Motive. The optimal way is to reach out to DispatchPal if you are a non-existing customer of McLeod.
2. Inform Motive that you have subscribed to DispatchPal for this integration. Motive makes sure that you are on the right subscription package with Motive.
3. Motive Professional Services team holds a kickoff call with you and enables the integration per your needs. This integration is customizable for each carrier's specific needs. In the kickoff call, Motive assigns you an implementer.
4. Motive implementer enables the forms required.
5. Log into the Motive Dashboard and navigate to the Marketplace.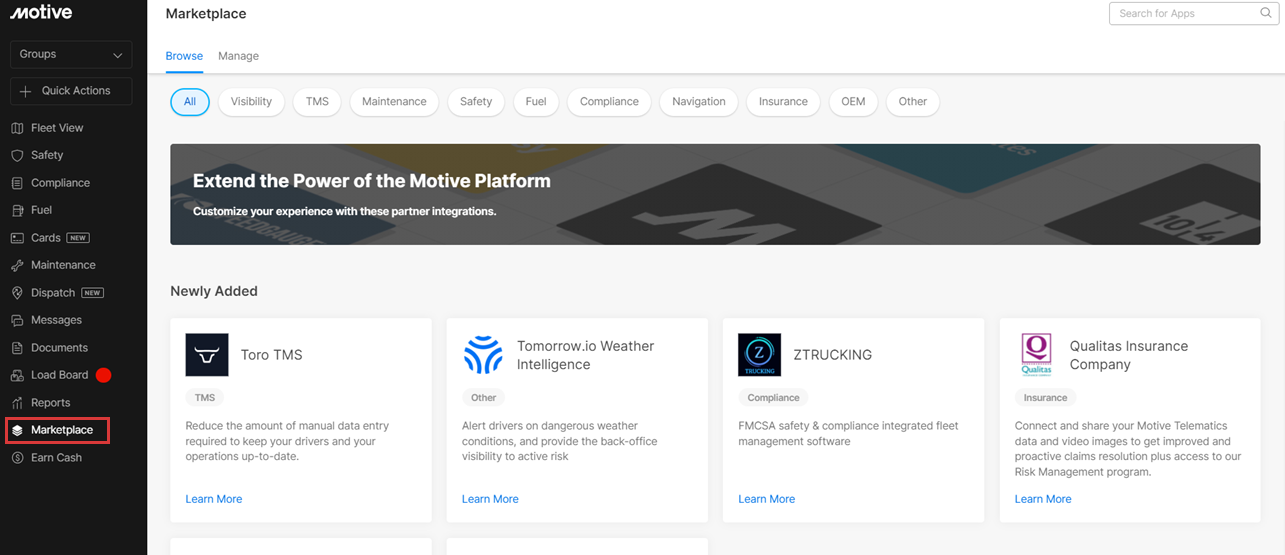 6. On App Marketplace, search for the DispatchPal tile.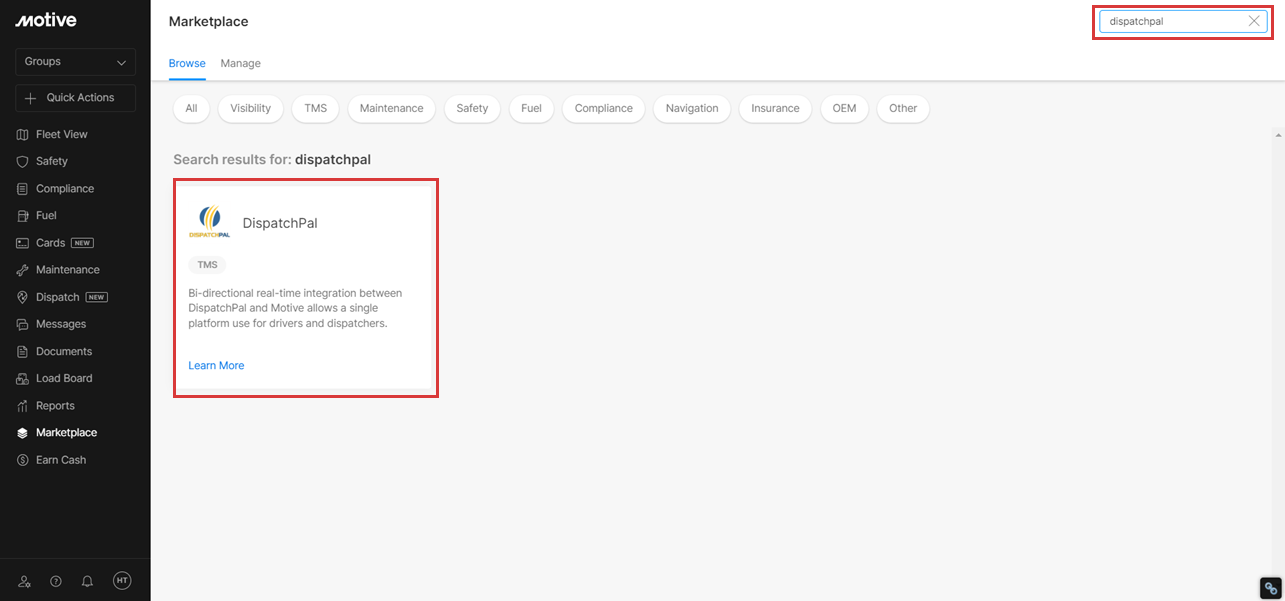 7. Click Install.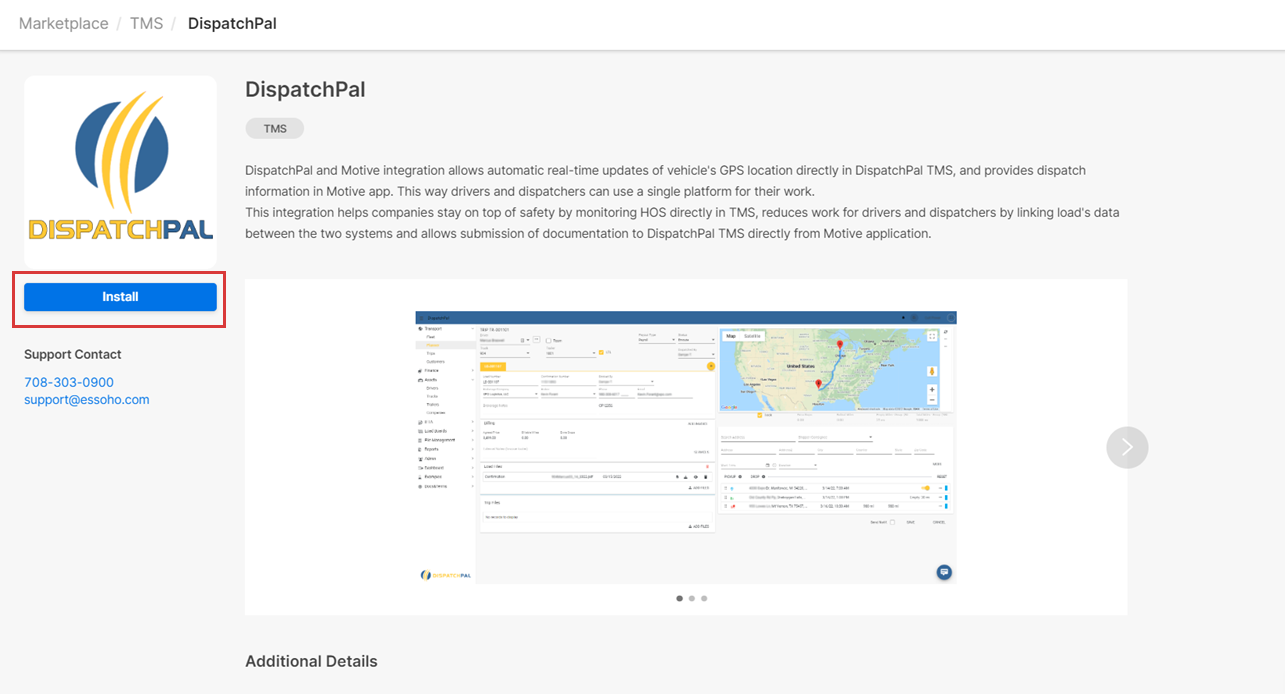 8. Inform the DispatchPal team that you have completed the flow on App Marketplace.
Support for Integration
Dispatchpal
Email: support@essoho.com
Phone: +1 708-303-0900
Motive Support
Related Content
Share this with others
This article also appears under: