| | |
| --- | --- |
| Audience | Tomorrow.io and Motive Customers |
| Applies To | Fleet Dashboard > App Marketplace |
Introduction
Tomorrow.io is the world's leading Weather and Climate Security Platform, equipping fleets with the tools to stay ahead of the weather with real-time lane monitoring, automated load risk mitigation, and proactive alerting.
Integration Benefits
Equip safety teams with a real-time, prioritized dashboard of at-risk trucks and automated alerts to inform them when their attention is needed.
Monitor lanes and forecast weather risks from one centralized dashboard.
Automatically alert drivers about incoming weather hazards.
For more information, watch an overview of their fleet-specific solution here.
System Requirements
Tomorrow.io
Motive
Available on subscription packages.
Steps: Tomorrow.io Weather Intelligence Integration with Motive App Marketplace
Note: This is a 1-way integration.

1. Log in to your Motive Fleet Admin Dashboard.
2. Navigate to the Marketplace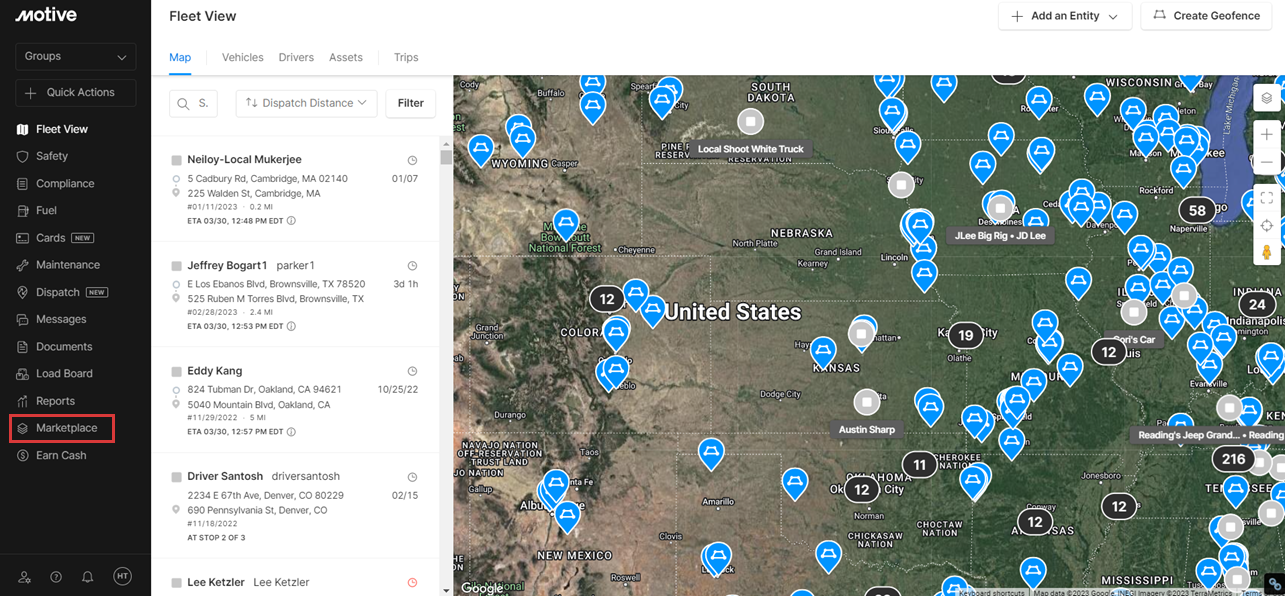 3. Search for the Tomorrow.io tile in the search box or navigate to the Other category.
4. Click on the tile and then click the Install button.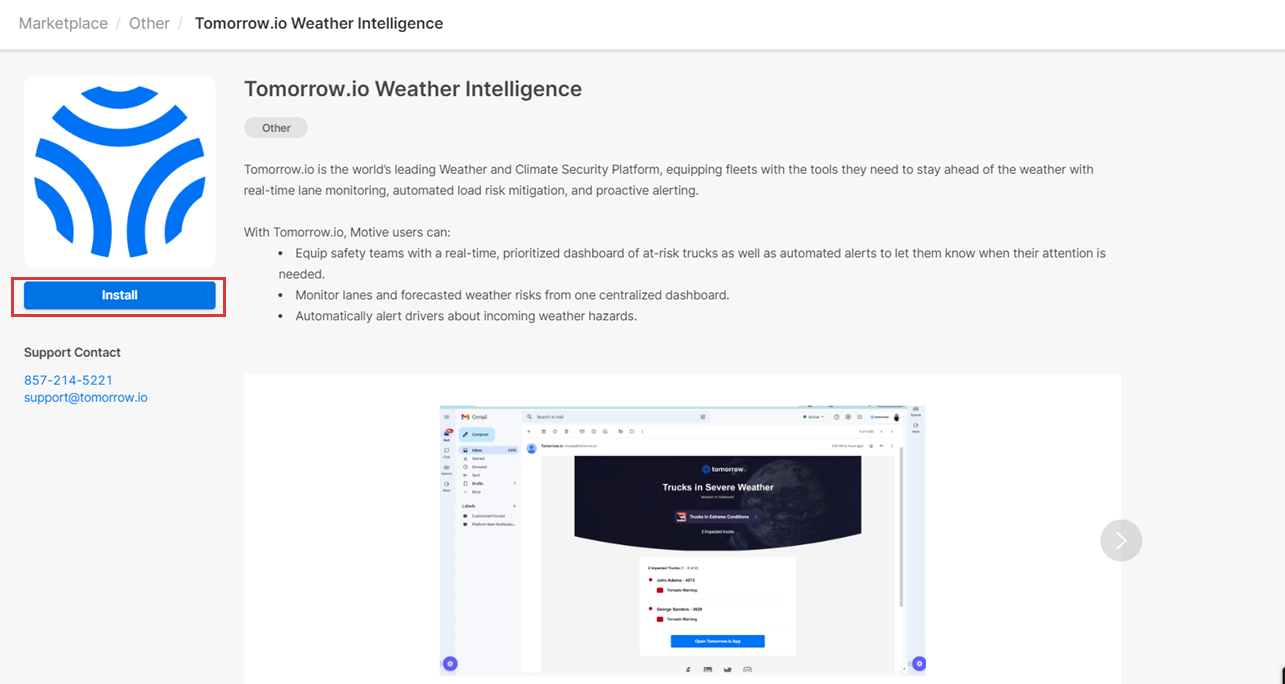 5. Once you click Install, the integration connection is established, and the Tomorrow.io team contacts you to ensure everything is in place.
Support for Integration
Tomorrow.io
Email: support@tomorrow.io
Phone: +1 857-214-5221
Motive Support
Related Content
Share this with others
This article also appears under: