Introduction
Once the Fleet Admin has set up the Spend profiles, they can also apply them on individual or cardholder level from their dashboard. It helps with easier spend control management and allows Fleet Admins to create one or multiple Spend Profiles depending on their needs due to different spending patterns.

Steps: Editing Spend Profiles
Editing spend profile for individual cardholder
1. Log into the Motive Fleet Dashboard and click the Admin icon on the left-hand menu.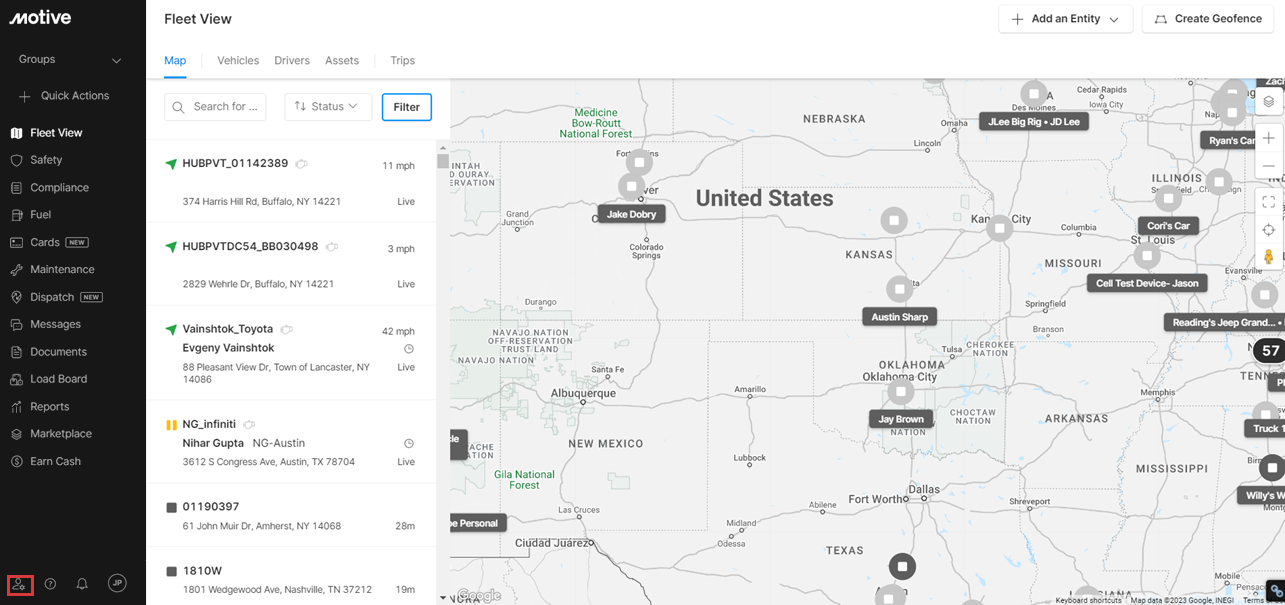 2. Click the Cards option and click Card Management.
3. Card Management screen displays. Click the three dots for the driver profile you want to edit the spend profile for.
4. Click Change spend profile from the dropdown menu.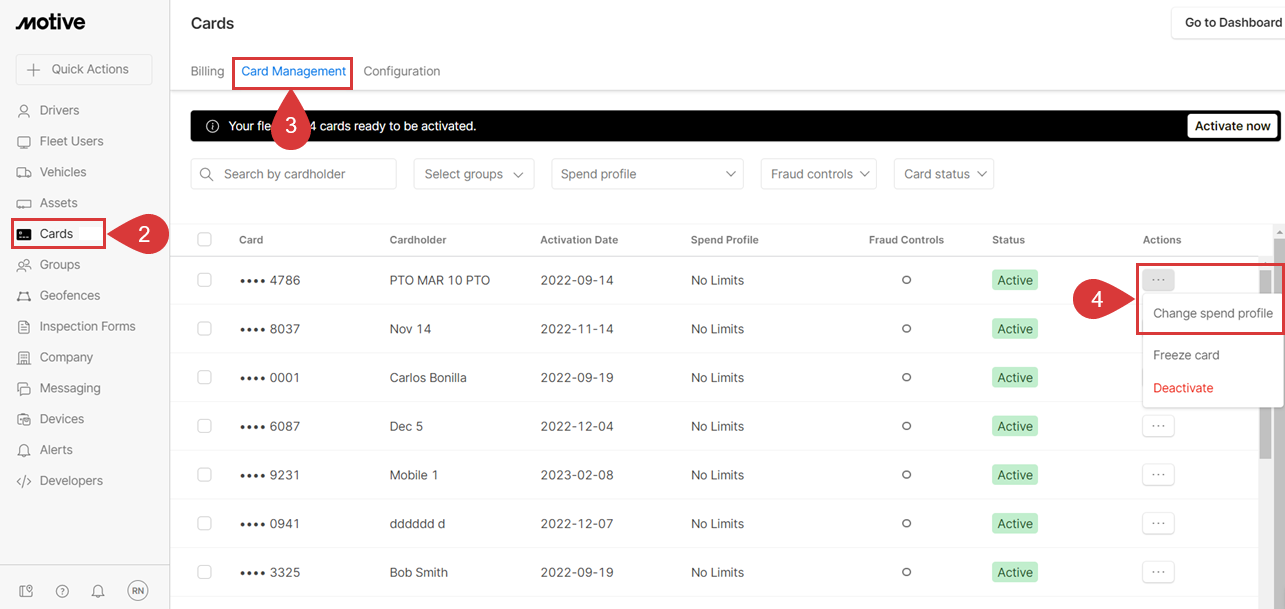 5. Select the new Spend profile, click Confirm, or click Edit Spend profile to make changes.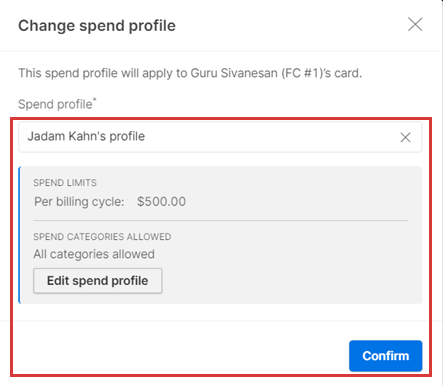 A prompt, "Spend profile has been updated," appears on the screen.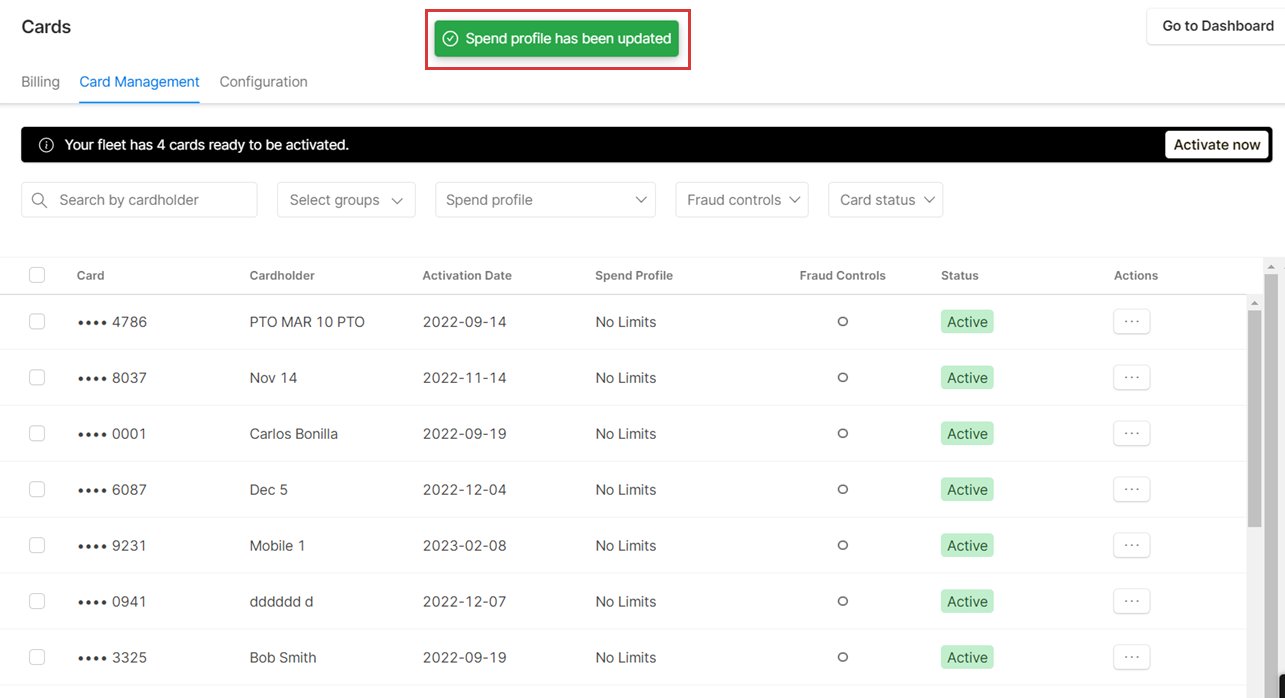 Editing Spend profile for a group of cardholders
1. To edit the Spend profile for a group of cardholders, follow steps 1 and 2 from the Editing Spend profile for the individual cardholder.
2. Choose the driver profiles/group of cardholders you want to change Spend profiles for.
3. Click the Change spend profile option appearing on the screen.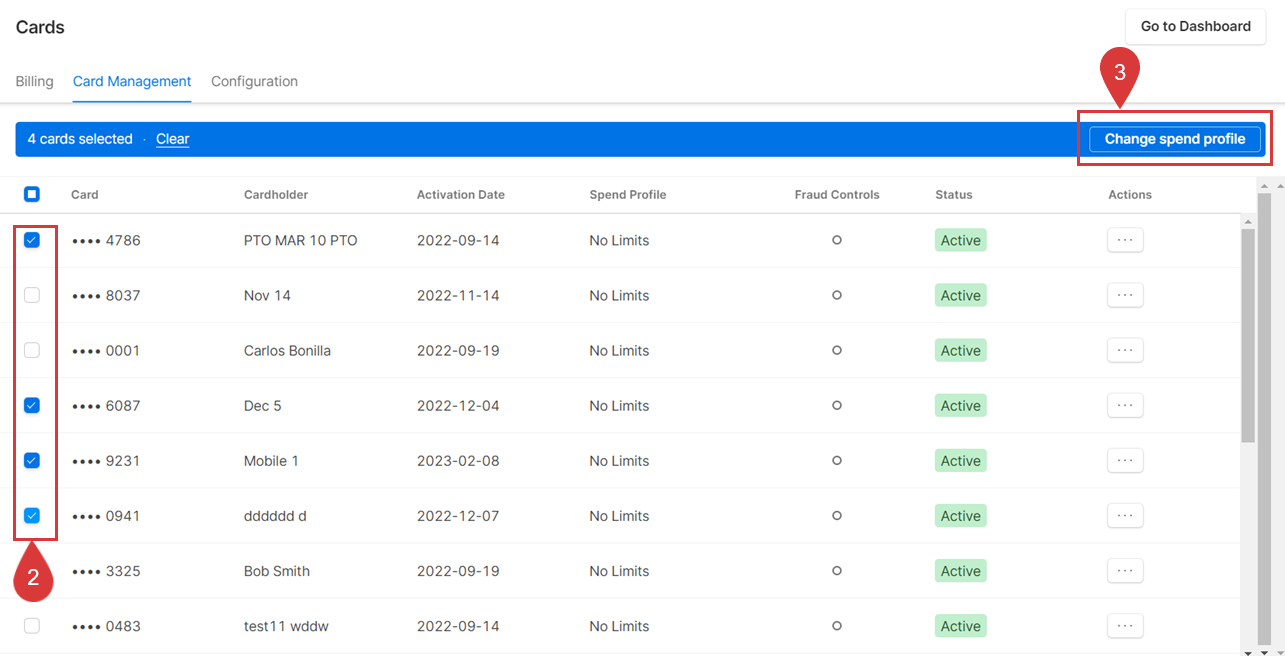 10. Select the new profile for all cardholders and click Confirm.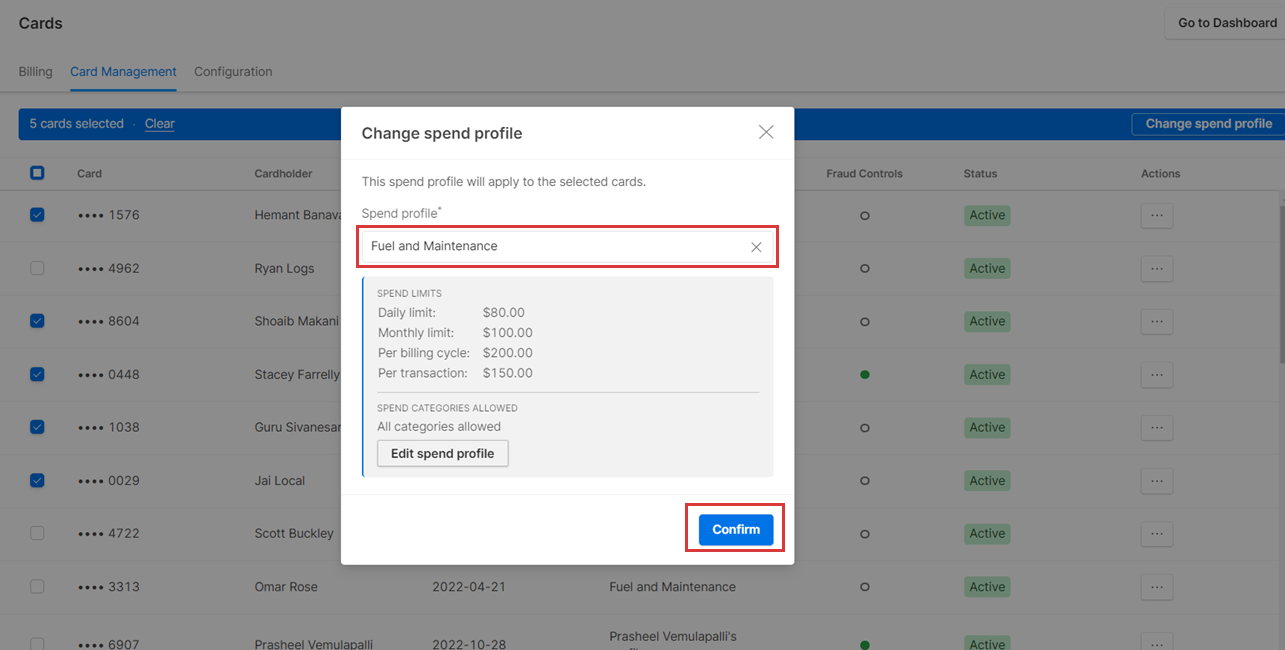 Related Content
Share this with others
This article also appears under: