| | |
| --- | --- |
| Audience | Drivers |
| Applies To | Smart Dashcam, Driver App |
Introduction
The Motive Smart Dashcam works alongside the Motive Vehicle Gateway to instantly record video footage when critical events occur such as hard braking, hard cornering or rapid acceleration.
If you want to know how to install a dash camera or if there is any confusion regarding your dashcam model, read this article.
Steps : Installing Motive Smart Dashcam
1. Clean the mounting location with the provided alcohol swab.
Note: The ideal mounting location is the top center of the windshield or to the side of the rearview mirror (where it won't obscure the driver's view).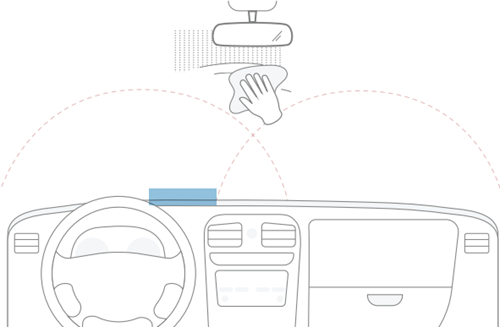 2. Peel the backing off the adhesive strip on the back of the dash cam and orient the dash cam so that the road-facing camera is on the bottom.
3. Press and hold the dash camera against the windshield for 15 seconds to ensure a strong connection.
DC-33: Road-facing dashcam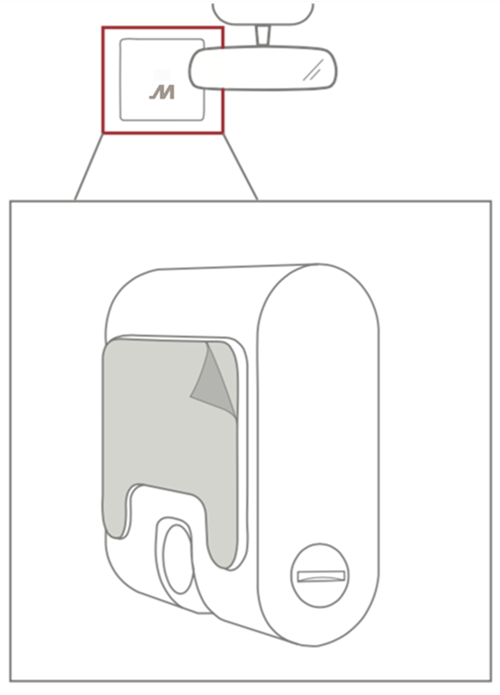 DC-34: Road and driver-facing dashcam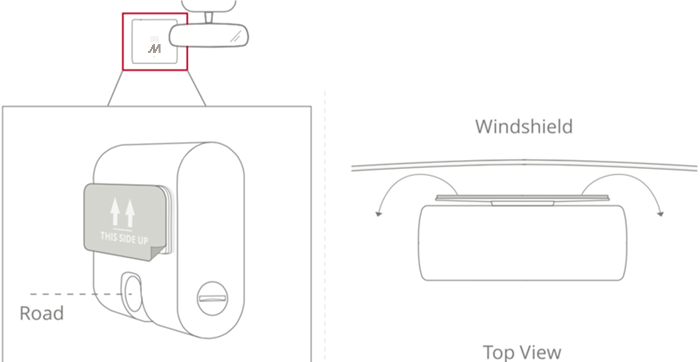 4. Wrap the USB cable around the edge of your windshield using the provided wire clips.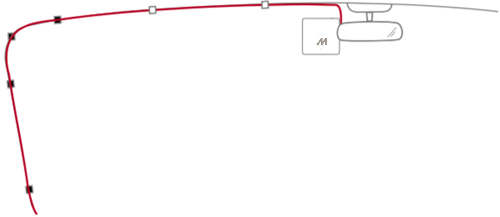 5. Clean the side of the Vehicle Gateway with the alcohol swab to ensure proper adhesion to the USB Holder.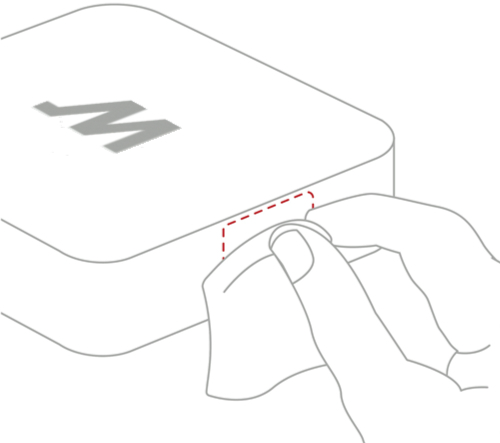 6. Peel the backing off the adhesive strip from the USB connector on the Smart Dashcam.
7. Connect the USB cable to the Vehicle Gateway and hold it for 10 seconds to ensure proper adhesion.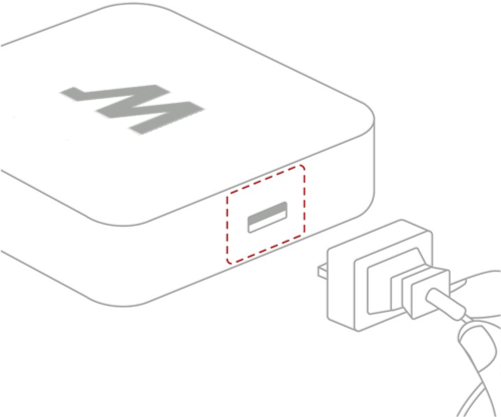 8. Make sure that the Vehicle Gateway is properly installed.
Note: Use the adhesive strips on the bottom of the Vehicle Gateway to mount it and ensure it doesn't move. Zip ties can also be used.
9. A driver profile and vehicle profile will need to be created in order to use the Smart Dashcam. You can add these from the Admin panel on the Motive Fleet Dashboard.
10. Adjust the dashcam so the camera has an unobstructed view of the road (and if you have a dual-facing model, an unobstructed view of the driver as well). If needed, you can use a coin to adjust the camera lenses accordingly by rotating the side screws. For the best view, Motive recommends horizontally aligned screws.
Note: The camera has an LED indicator on it, which shows the current status of the dashcam:
Dashcam light solid red: the camera is powered up and recording.
Dashcam light flashing red: the camera is updating its firmware.
Dashcam light solid white: the camera is malfunctioning.
Dashcam light flashing white: the camera is overheating.
Related Content
Share this with others
This article also appears under: