| | |
| --- | --- |
| Audience  | Drivers  |
| Applies To  | Driver App  |
Introduction
The Motive Driver App allows you to change transaction metadata for a transaction that has been done. This metadata includes Vehicle ID, Odometer Reading, and a custom field. This can be done in a few simple steps given below.
Steps: Editing Vehicle ID, odometer reading, and/or custom field after transaction
1. Log in to the Motive Driver App and tap on the left navigation menu. Select Motive Card.
2. Scroll down to Recent Transactions.
3. Tap on the transaction you want to edit the metadata for.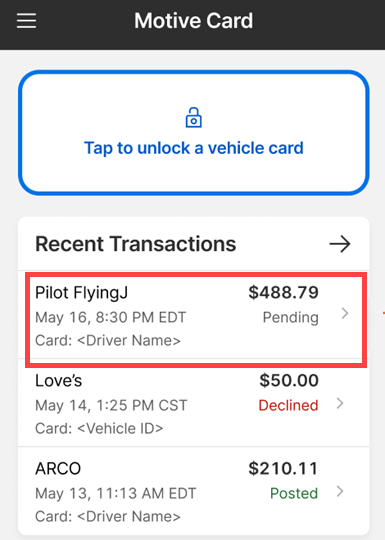 4. Tap the Edit icon.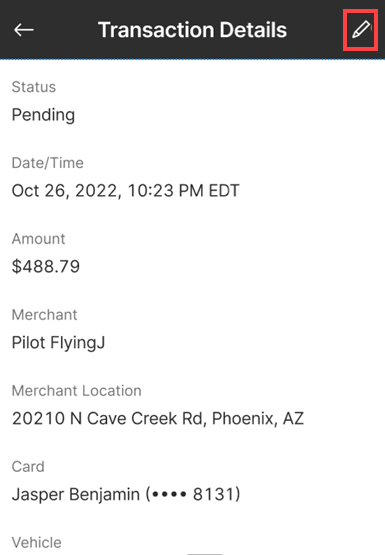 5. Edit the metadata fields you desire.
6. Tap Save.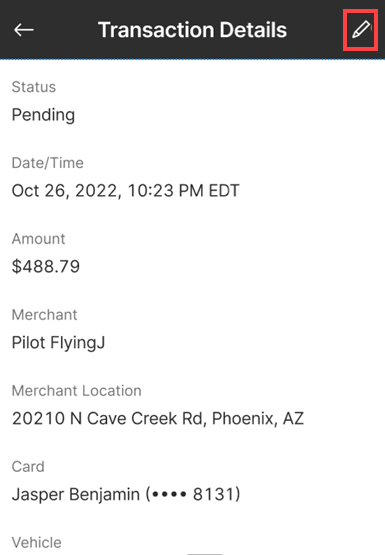 A prompt appears once the changes have been saved.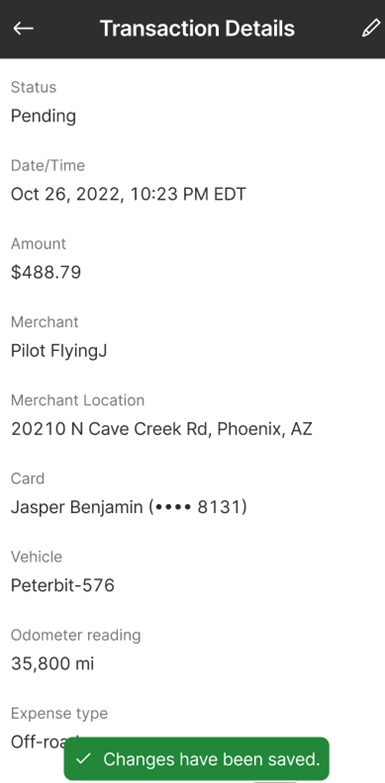 Note: Cardholders can edit these details for up to 14 days after the transaction from the Driver App, after which the details can no longer be modified. Fleet Managers can still update the details from the fleet dashboard if required.
Related Content
Share this with others
This article also appears under: