| | |
| --- | --- |
| Audience | Drivers, Installers |
| Applies To | AI Dashcam |
Introduction
The Motive AI Dashcam works alongside the Motive Vehicle Gateway to instantly record video footage when critical events occur such as hard braking, hard cornering, rapid acceleration, and unsafe driving behavior. Learn more about which dashcam you have.
What comes in the box?
AI Dashcam 

Allen Key Wrench

Alcohol Swabs

Zip Ties

Cable Clips

Extra Adhesive Sticker
Tools 
AI Dashcam 

Motive Driver App

Motive Fleet Dashboard

Vehicle Gateway - Model LBB 3.55 or newer
Steps: Installing the AI Dashcam
Connecting your AI Dashcam

Selecting a mounting location

Adjusting the AI Dashcam Mount

Mount the AI Dashcam

Route the cable
Connecting your AI Dashcam
Note:
Turn your vehicle's Engine ON

before installing and mounting the AI Dashcam.
1. Clean the USB side of the Vehicle Gateway with the provided alcohol swab.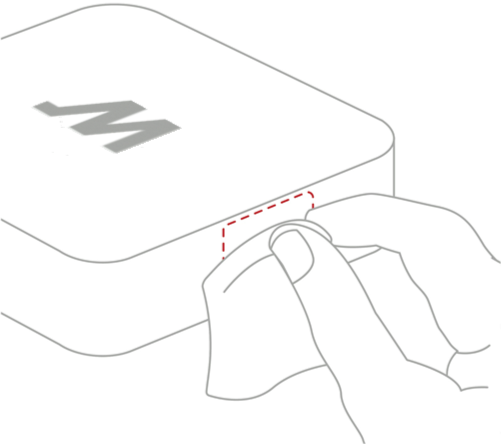 2. Pull the sticker covering the adhesive on the end of the USB cable.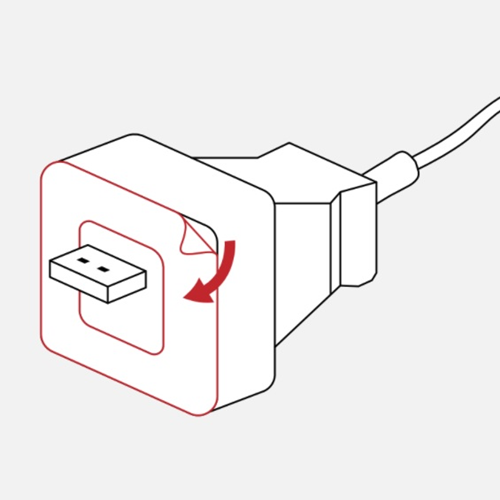 3. Connect the USB cable to the Vehicle Gateway and press firmly for 10 seconds. 
Note: If you see a pulsating Blue LED, your AI Dashcam is getting updated. Keep the truck's engine on for connecting with the Driver App.
Note: You will not see Manage Dascham on the Driver App unless the dashcam light is stable blue. 

Selecting a mounting location  
4. We recommend mounting on the top center of the windshield so it doesn't obscure the driver's view of the road.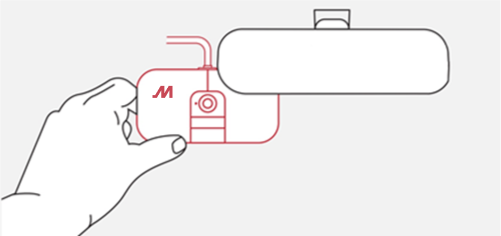 5. Before installing, peel off the protective stickers from the dashcam.




Adjusting the AI Dashcam Mount
6. Loosen the main screw of the mount with your finger or use the included Allen key. 
Note:
Don't remove the adhesive sticker on the mount at this stage.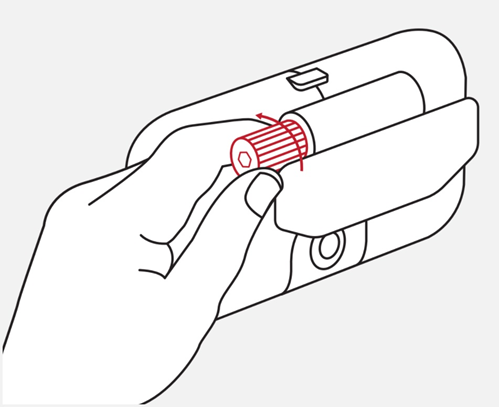 7. Hold the dashcam against the selected location with the cable running from the top.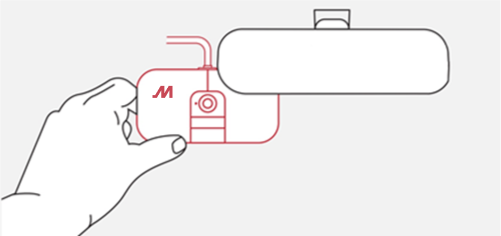 Mount the AI Dashcam
8. Peel the adhesive sticker off the mount on the road-facing side of the dashcam. 
Note
: The road-facing side does not contain the Quick Capture button.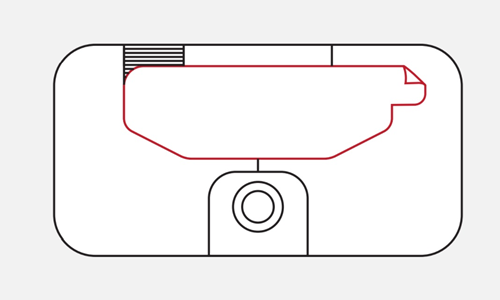 9. Apply pressure for 15 seconds so that the dashcam is firmly attached to the windshield.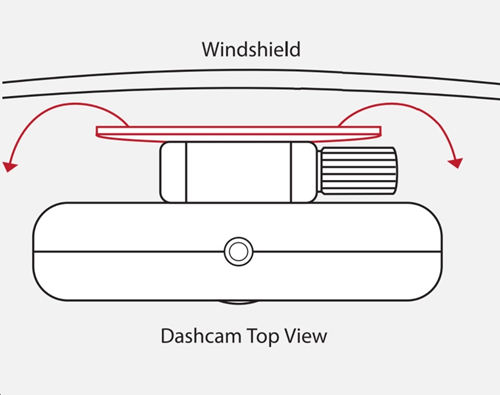 Route the cable
10. Secure the USB cable around the edge of your windshield using the provided cable clips.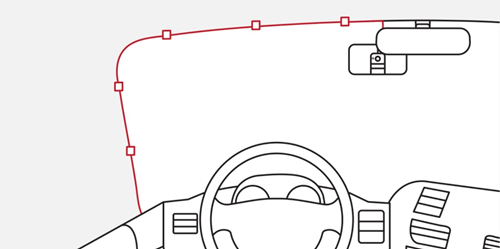 You'll see a white LED progress bar indicating that the camera is starting up for the first time. The camera will update its software.
11. When the LED status bar turns solid blue, the camera has completed updating and is ready to start recording. You will receive the following audio alert: "AI Dashcam is activated!"
Note:
Follow the
Set up AI Dashcam
article to test if you have accurately installed and mounted your AI Dashcam.
Related Content
Share this with others
This article also appears under: