| | |
| --- | --- |
| Audience | Drivers |
| Applies To | Vehicle Gateway |
Introduction
Once you have connected your mobile device to the Motive Vehicle Gateway, you can begin automatically recording your driving time.
Steps: Recording Hours of Service (HOS) with Motive Vehicle Gateway
1. When your vehicle moves at 5 MPH or greater, Motive considers the vehicle to be In Motion and your duty status automatically changes to Driving. The clock appears at the center of your screen displaying the remaining drive time.
Note: When your vehicle is In Motion you will not be able to access your logs or any other part of the Driver App.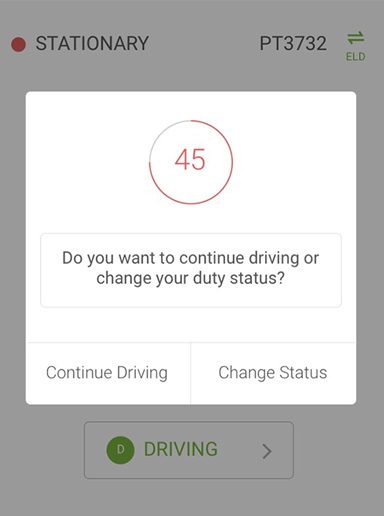 2. When Stationary, a Driver can change his or her duty status by tapping Driving and selecting one of the alternate duty statuses listed. Tap on Save to finish.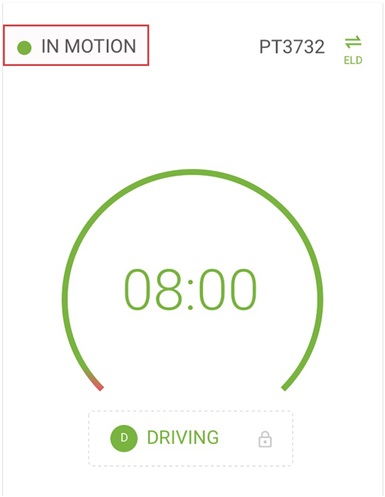 Note: At 0 MPH for 3 seconds or more, the vehicle is considered Stationary.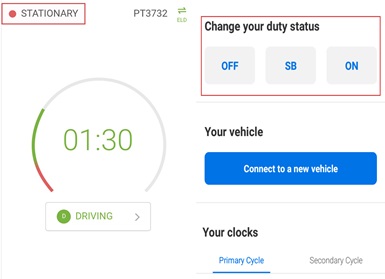 Note: If a vehicle is Stationary for five minutes, a pop-up window will appear that asks if you would like to change your duty status. If nothing is selected, your duty status will automatically be set to On Duty.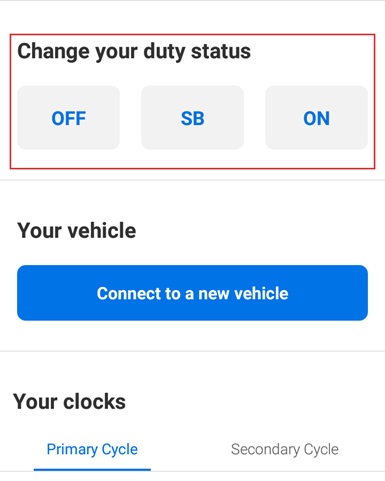 Related Content
Share this with others
This article also appears under: