| | |
| --- | --- |
| Audience | Drivers |
| Applies To | Motive Driver App |
Introduction
The Driver Hub experience on the Motive Driver App allows Drivers to easily view important tasks, start workflows quickly, and access compliance tools – all in one place. Fleets can tailor the experience to different types of Drivers or a subset of Drivers.
How Driver Hub Helps You
Simplify daily tasks: Easily view all items in one place.
Focus on what's important: Understand key actions to complete.
Save time: Access and start workflows more quickly.
Track compliance: An HoS timer automatically pulls clocks into one view.
Driver Hub Overview
Driver Hub makes it easy for the Drivers to view their logs, important tasks, maintain workflows, and stay aware of the HoS time.
Driver Hub Features
Types of Driver App Homepage Views

Logs Required
Logs Not Required
Electronic Logbook
Driver Hub Features
1. Quick Links
Quickly access different features including:
Logs
Support
Documents
Calling a contact
Messages
Inspection mode
Team driving
Connect to vehicle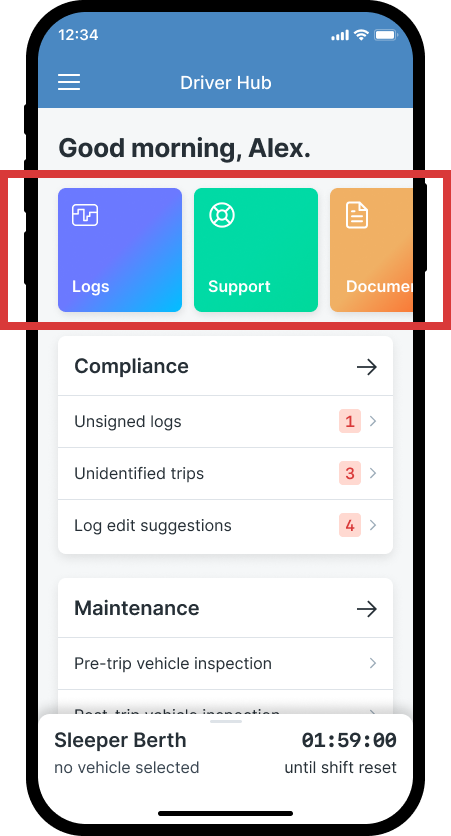 2. Tasks
View feature highlights and kick off different workflows:
Compliance
Maintenance
Messages and broadcasts
Safety
Dispatch
App links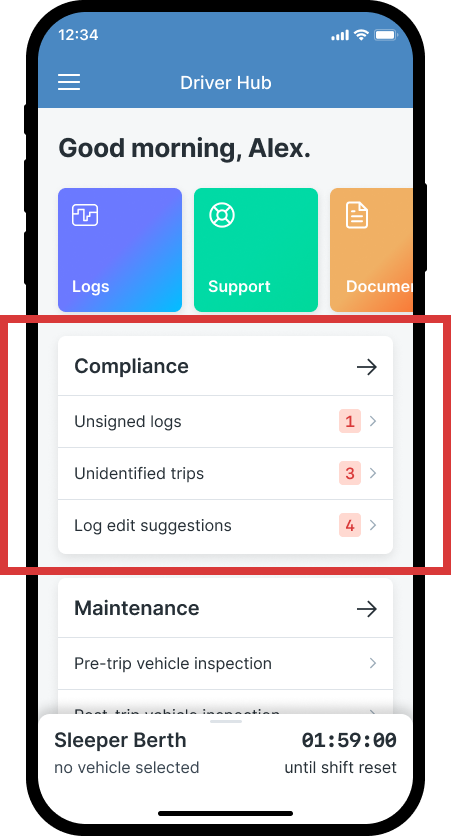 3. Compliance Toolbox
Get access to HOS and vehicle connection information:
Current duty status
Selected vehicle
HOS timer
HOS clocks
Vehicle selection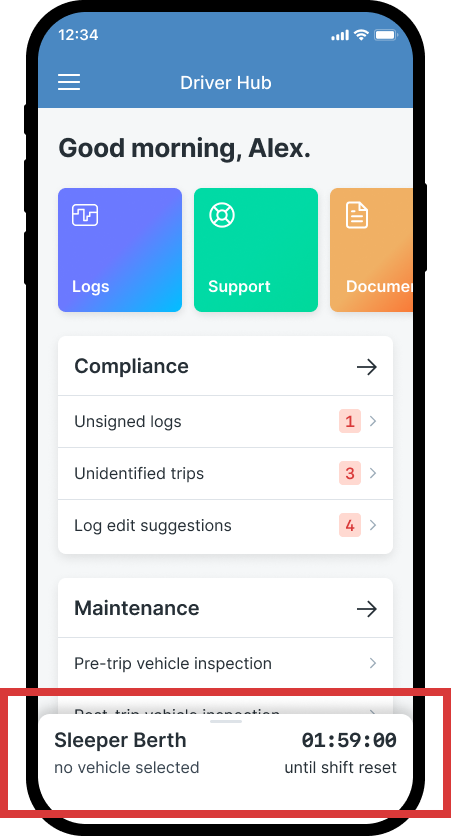 Types of Driver App Homepage Views
To cater to the needs of the Drivers, Driver Hub offers three Driver App homepage views based on log requirements.
Logs Required
The logs Required category facilitates ELD Drivers by putting the Logs widget on the home screen with Support and Documents. This is for Drivers who are required to complete logs and must abide by the ELD regulations.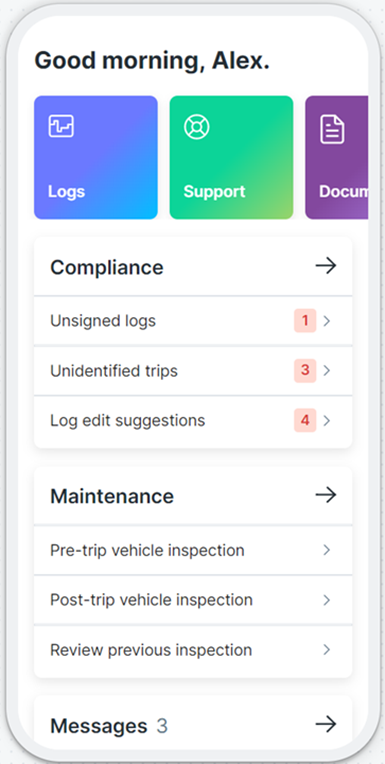 Logs Not Required
Logs Not Required category offers the Drivers access to Connect to Vehicle, Support, and Documents from the home screen. This is for Drivers who are not required to log.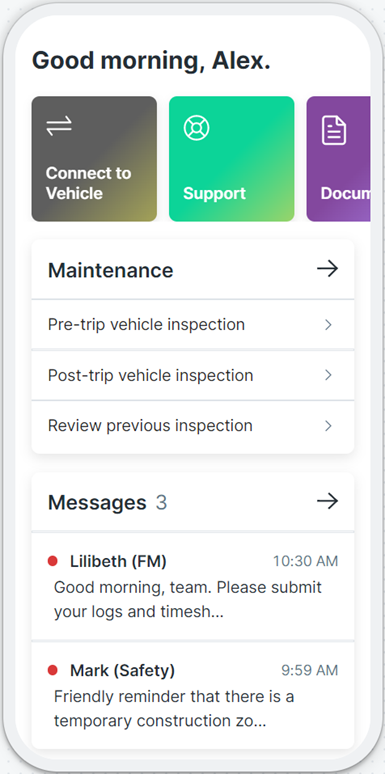 Electronic Logbook
The electronic Logbook category enables the Drivers to view Logs, Support, and Documents on the home screen. This is for Drivers who must log, but don't have to abide by ELD regulations.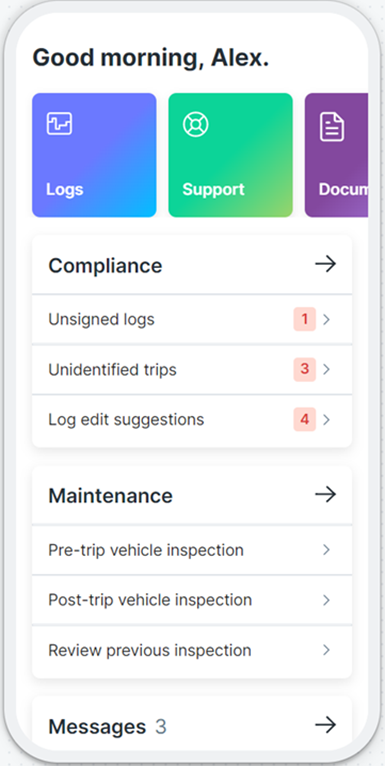 Related Content
Share this with others
This article also appears under: