| | |
| --- | --- |
| Audience | Fleet Admins |
| Applies To | Fleet Dashboard > Admin > Alerts |
Introduction
Fleet Admins can create alerts for Driver capture in Fleet Dashboard. Setting up these alerts allows Fleet Managers to get notified every time a driver captures the event/footage.
Steps: Creating alerts for dashcam driver capture
1. Log into Fleet Dashboard and click the Admin icon in the left-hand side menu.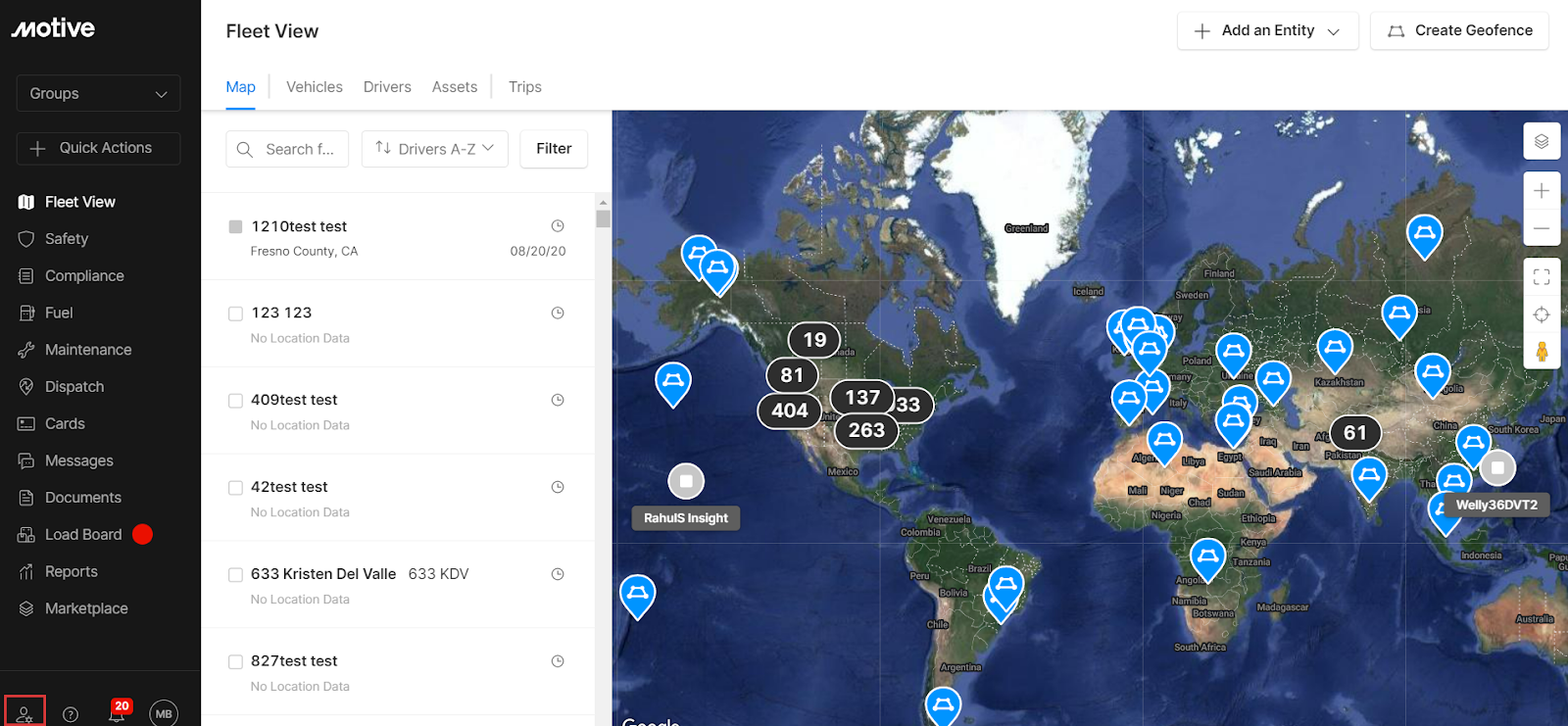 2. Click on Alerts in the left-hand side menu.
3. Click on + Create Alert.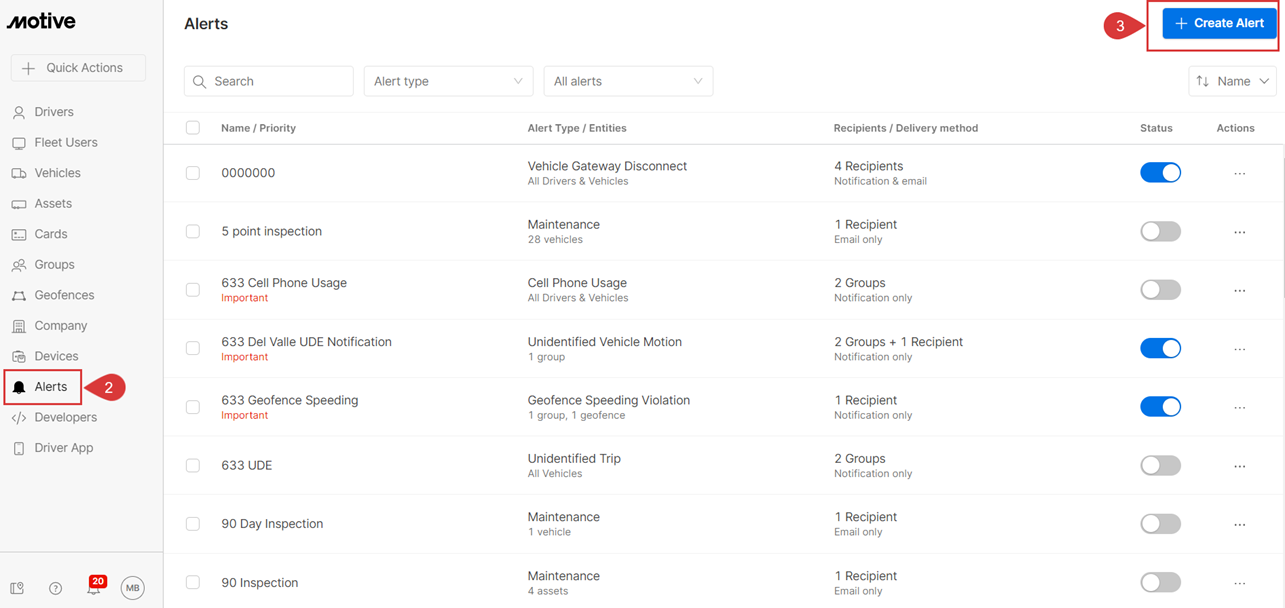 4. Enter a custom Name for the alert in the Alert Details section.
5. From the Alert Type dropdown menu, select Driver Capture.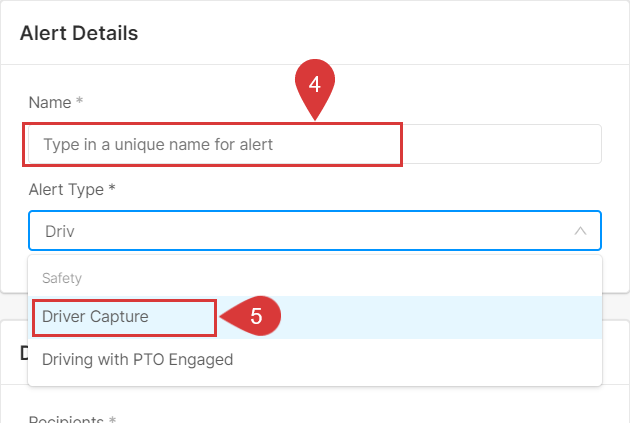 6. Once that is done, an additional section for Entities. Click Select to choose the entities you want to apply the alert to.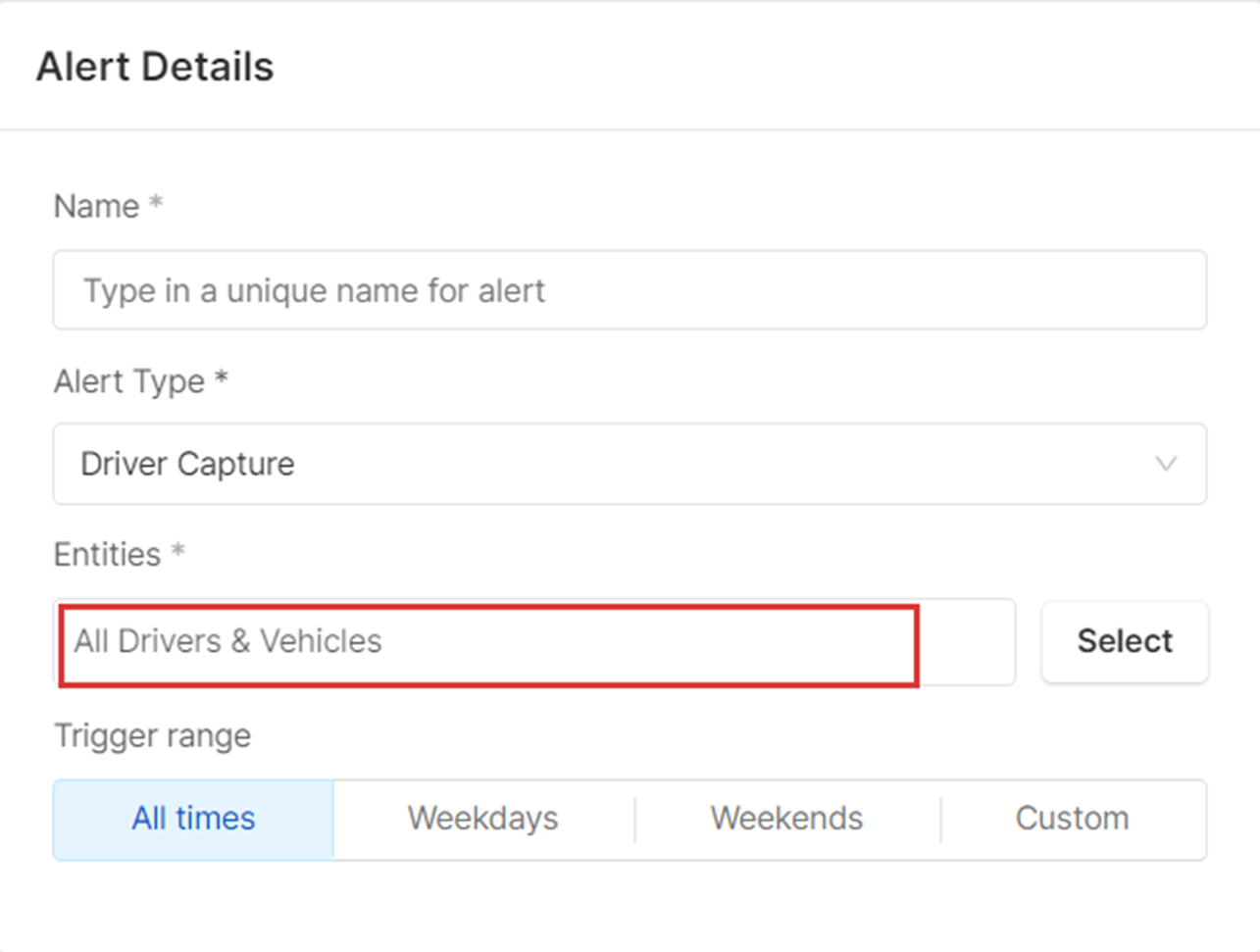 7. Choose the Groups/Entities you want the alert to create for.
8. Check the boxes to select the assets.
9. Click on Save selection.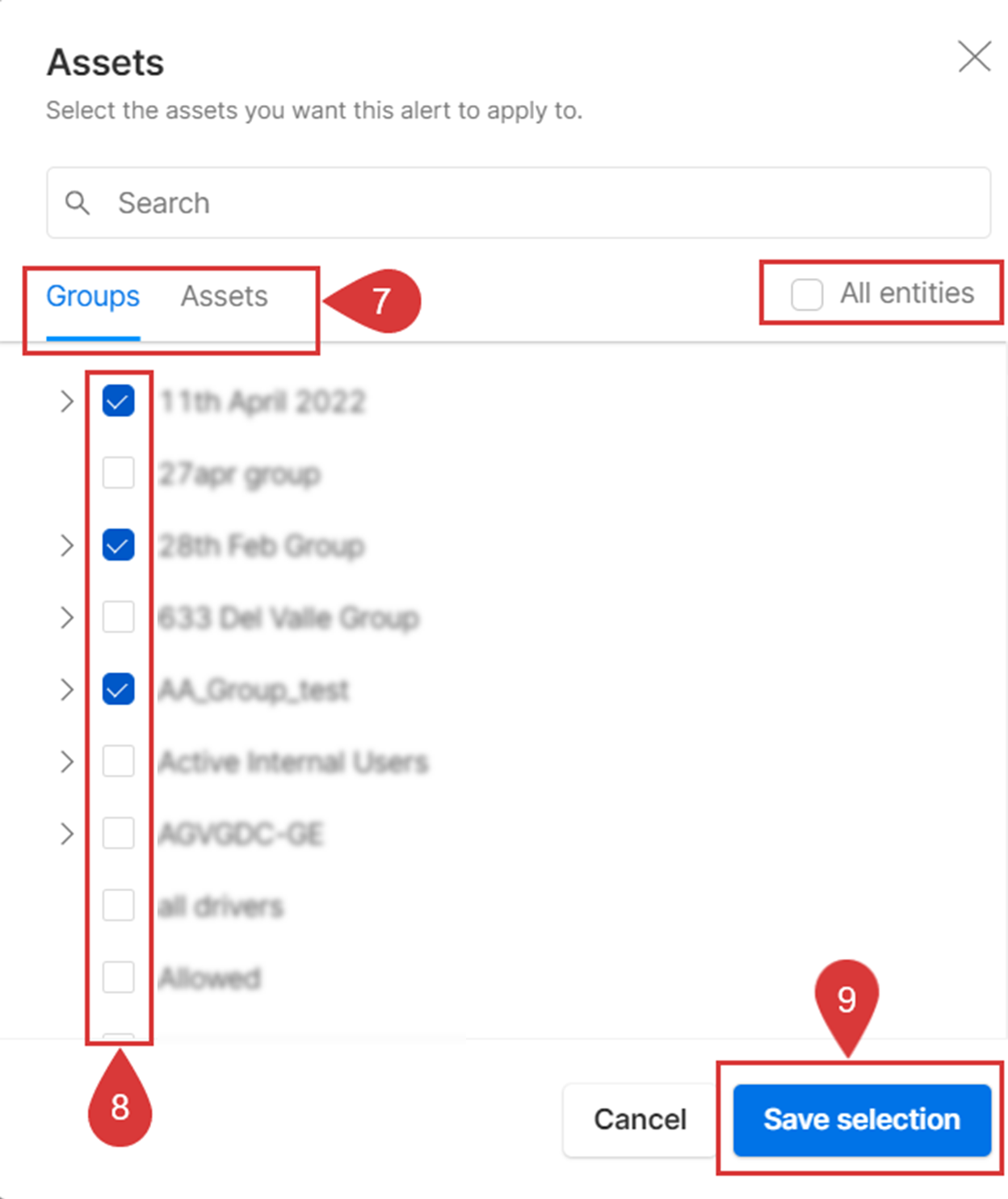 10. Under the Delivery section, click on Select to select Fleet users as Recipients of the alerts.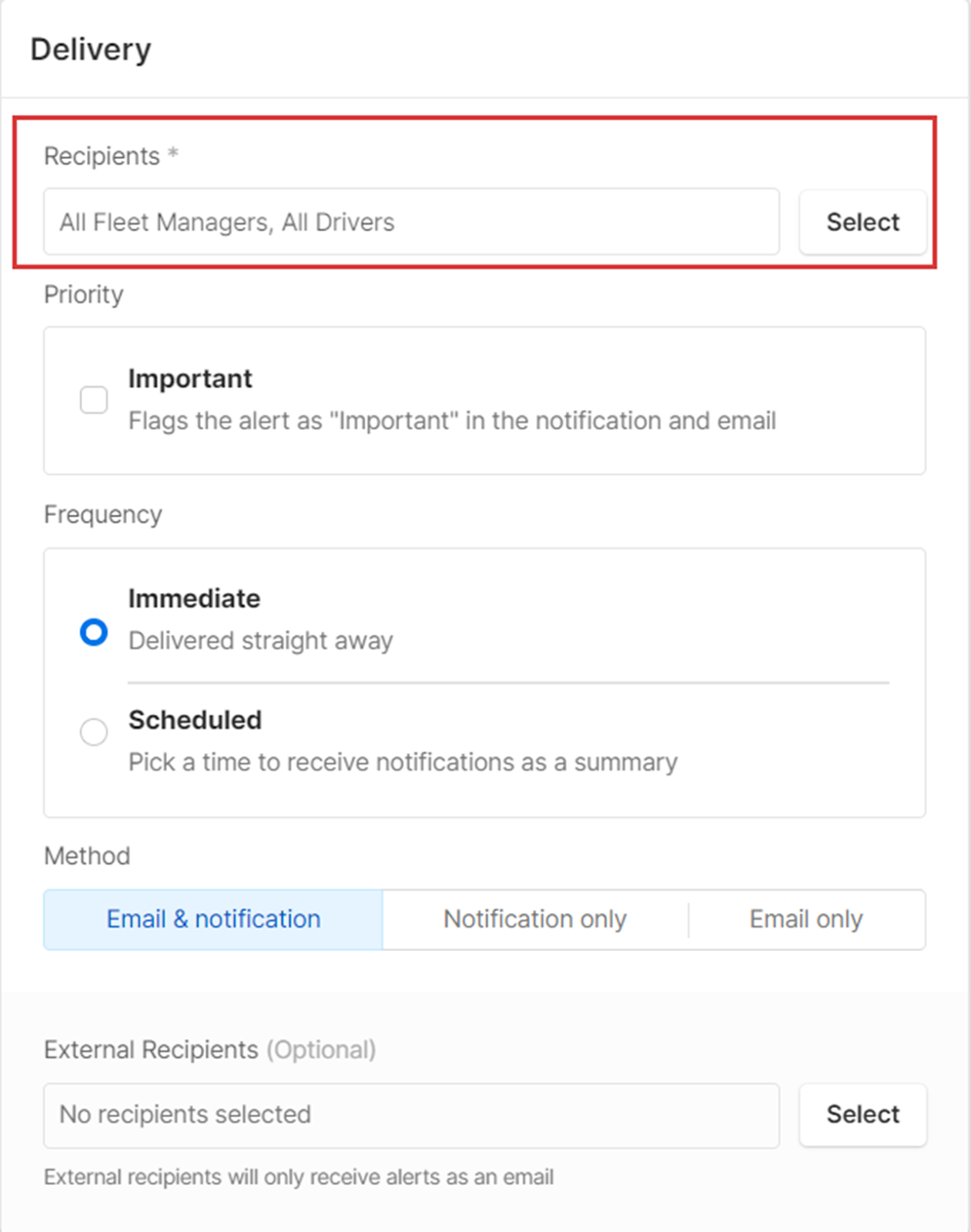 11. All entities will be selected by default. You can choose desired Groups, Drivers, or Fleet users by checking the boxes.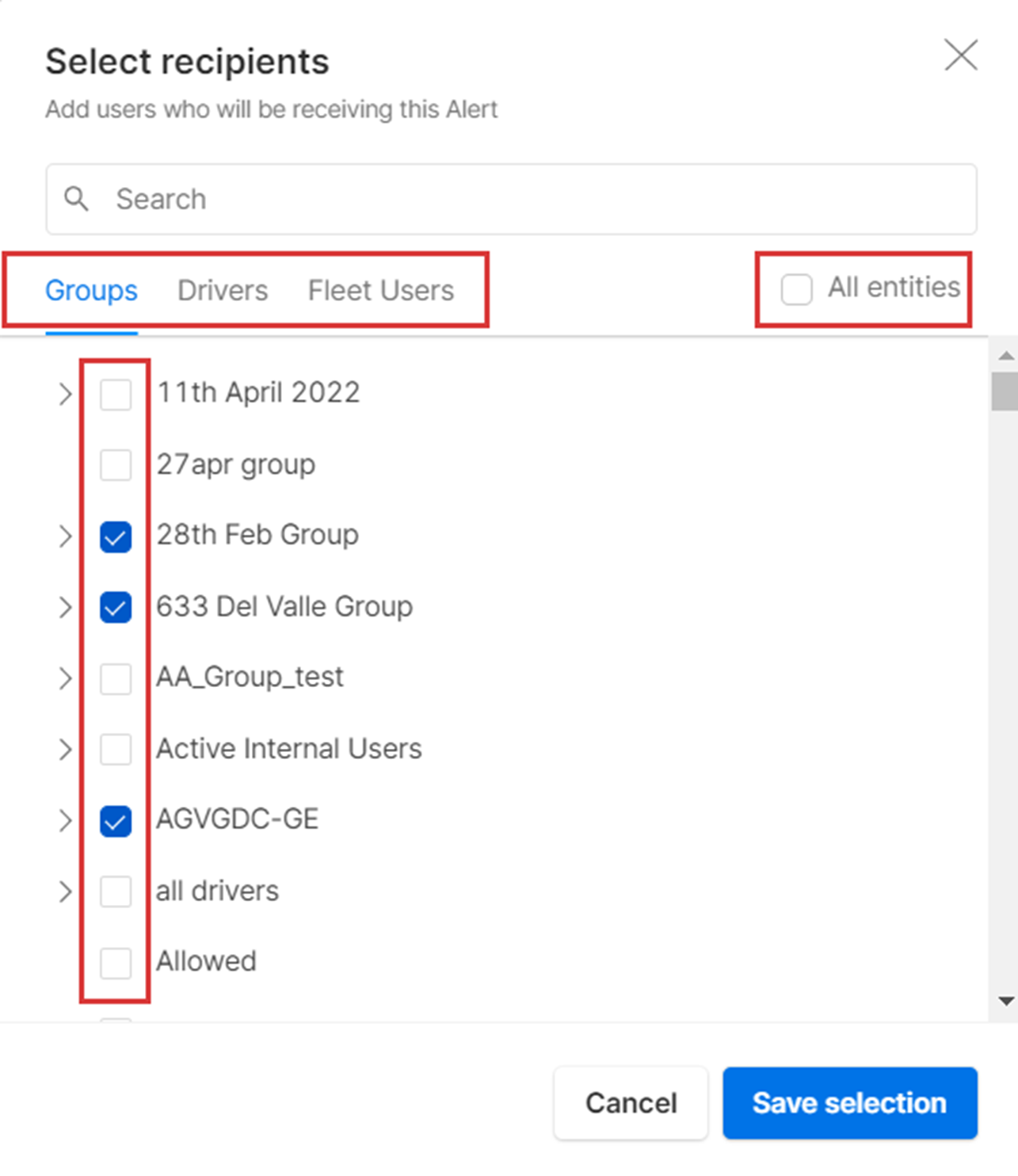 12. Once done, click on Save selection.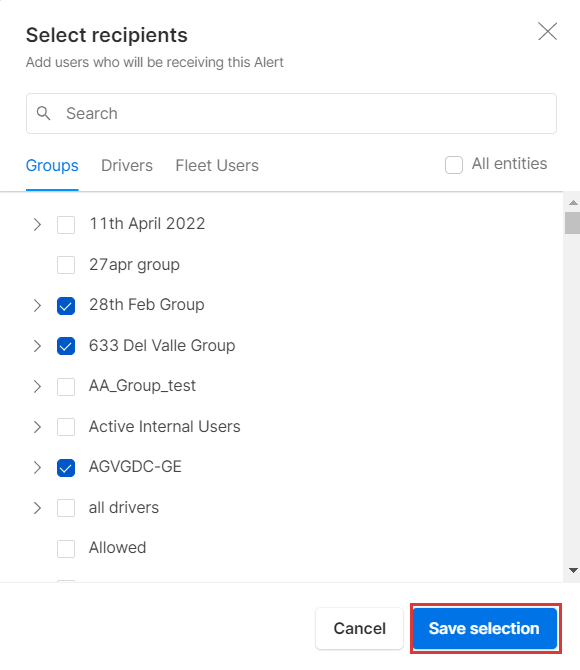 Note: The alert can only be emailed to the recipients by default so you cannot select the delivery method for the alerts.
13. You can set the Priority of the alert as Important by checking the box.
14. Choose the Delivery Frequency as Immediate or Scheduled.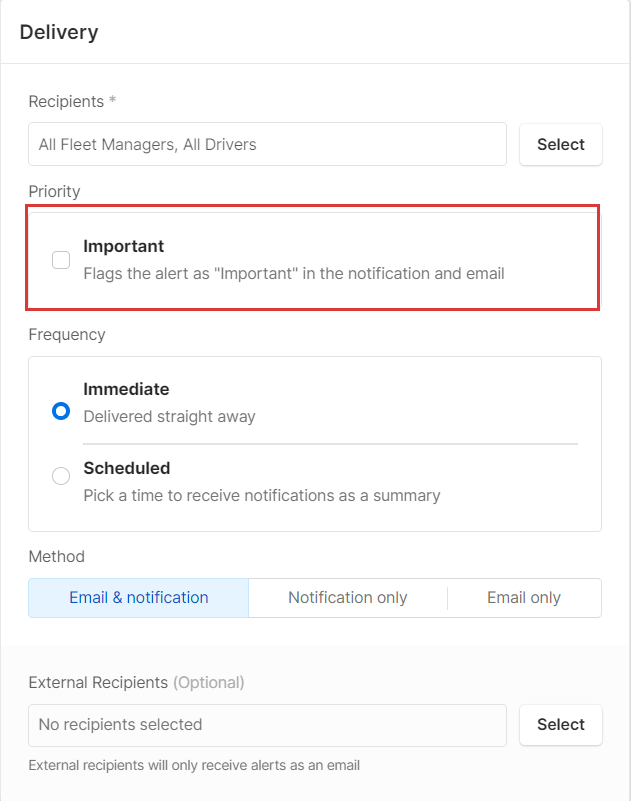 Note: You can schedule the frequency for Daily, Weekly, and Monthly. You can also set the time for when you want to receive the alert.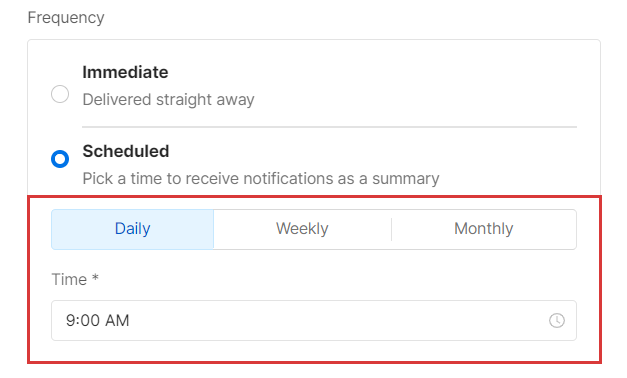 15. Choose the Method you want to receive these alerts among Email & notifications, Notifications, and Emails only.
16. You can also select External Recipients for the alerts. Click on Select.
Note: The delivery method you set for receiving the alerts does not apply to External Recipients; they receive the alerts via Email only.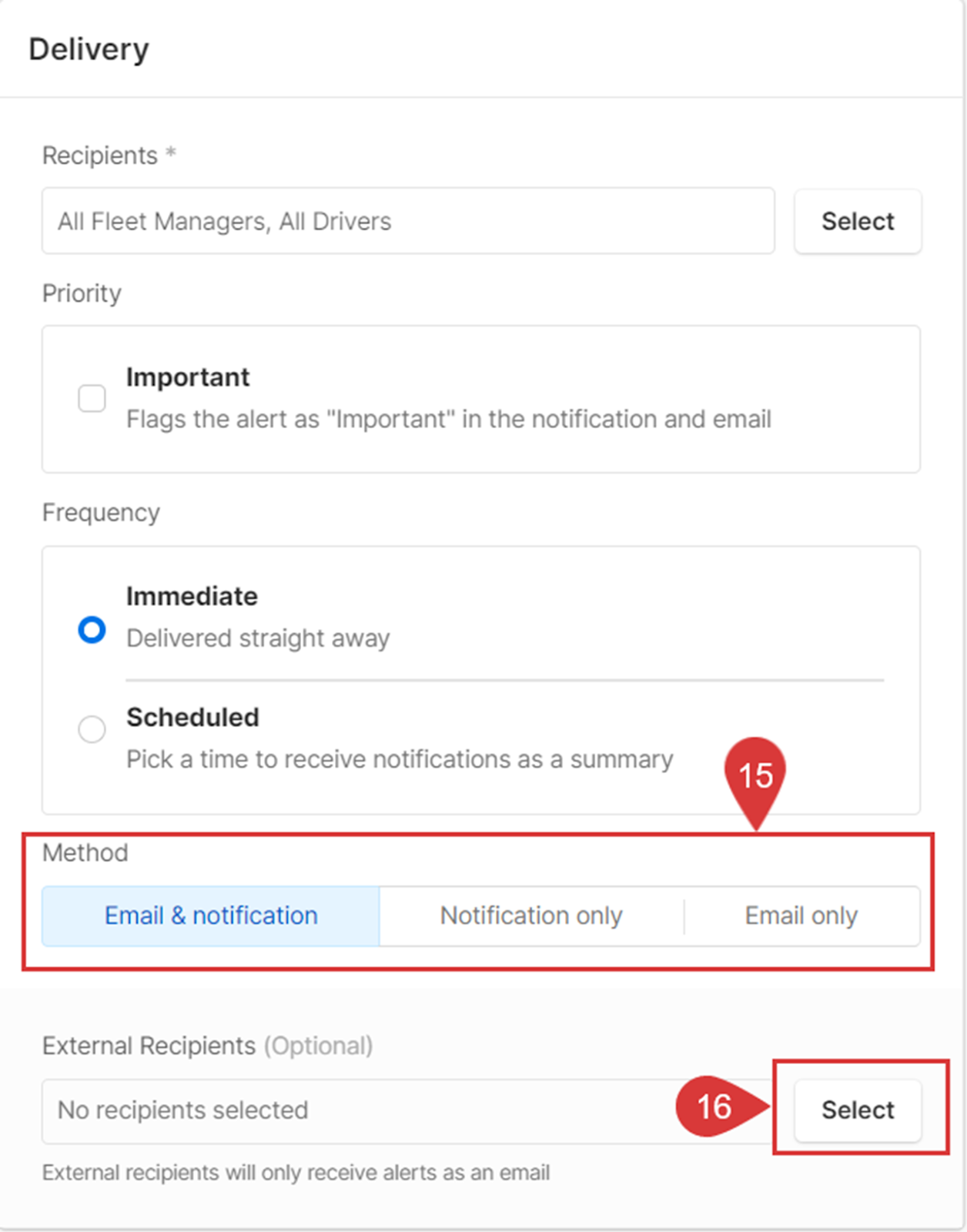 17. Add the Email Address of the external recipient you want to add.
18. You can choose multiple external recipients. Click on + to add more recipients to the list.
19. Once done, click on Update.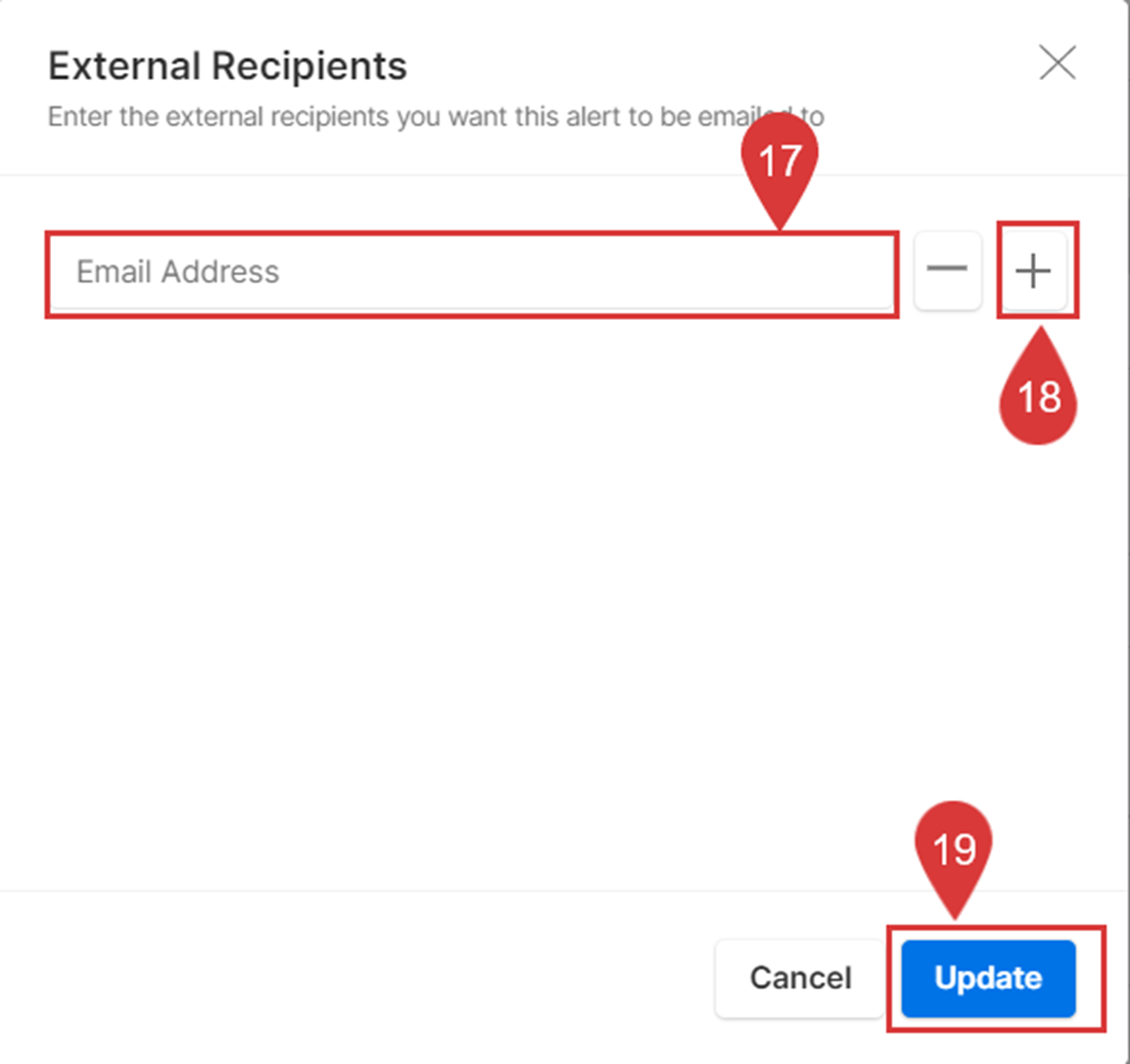 Related Content
Share this with others
This article also appears under: