| | |
| --- | --- |
| Audience | Fleet Managers |
| Applies To | Fleet Dashboard |
Introduction
Close Following is one of the most dangerous behaviors on the road. Motive's dashcams including the AI Dashcam and Smart Dashcams, are able to proactively identify this high-risk behavior to help safety departments prevent accidents.
The simple industry definition for Close Following is the 3-second rule where the 2nd vehicle should be at least 3 seconds behind the first vehicle regardless of the speed. Alongside the industry definition, Motive also factors in the specific values for distance, speed, and duration to ensure that the most accurate results are obtained.
Close-Following via Expert Review (all dashcams): Our in-house team of Safety Experts are also reviewing every video uploaded due to harsh events to look for Close Following behavior. No setup is required for this.
AI-based detection of Close Following (DC53/54 only): AI setup must be complete in order to use real-time, AI-based detection for Close Following. To learn how to set up your AI Dashcam and enable this feature, read here
Note: AI-based detection only detects close-following behavior at speeds greater than 35mph, as this is where the majority of unsafe close-following behaviors occur.
Steps: Viewing Close Following Events on the Motive Fleet Dashboard
Viewing a Close Following Event on the Fleet Dashboard
1. Log into the Motive Fleet Dashboard. The Fleet View displays.
2. Navigate to the Safety Hub by clicking on Safety on the left-side menu.
3. Select the Events tab on the Safety hub.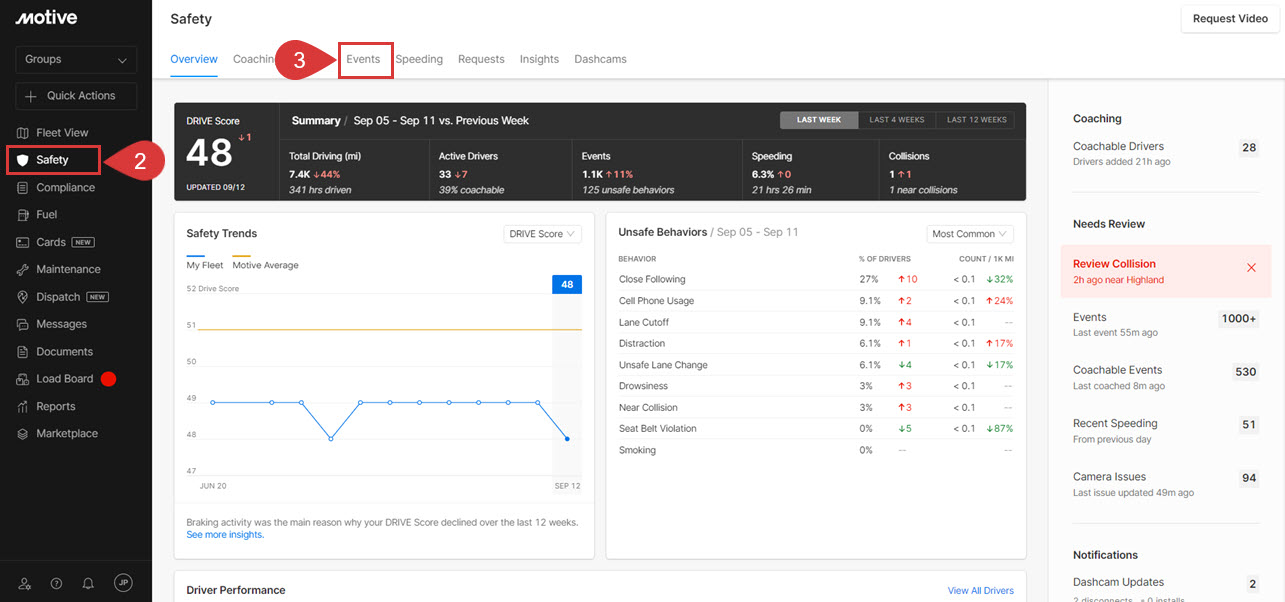 Here, you can filter the list of events by Date, Severity, Drivers & Vehicles, Events type, Coaching Statuses, and Video only.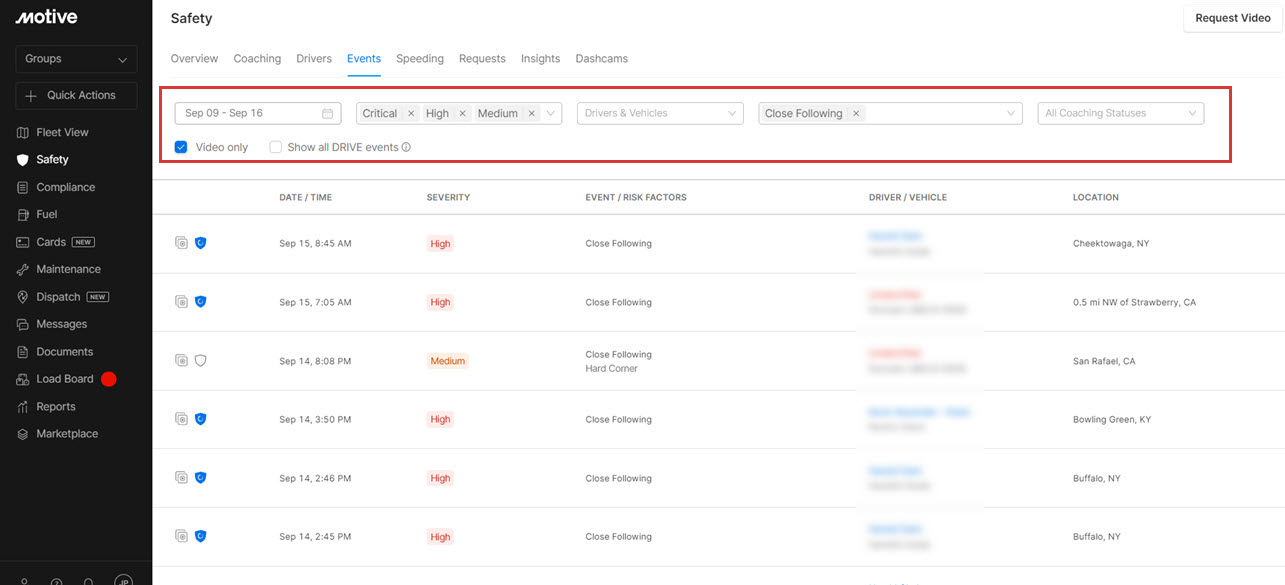 4. Click on the Events filter and select Close Following from the dropdown menu.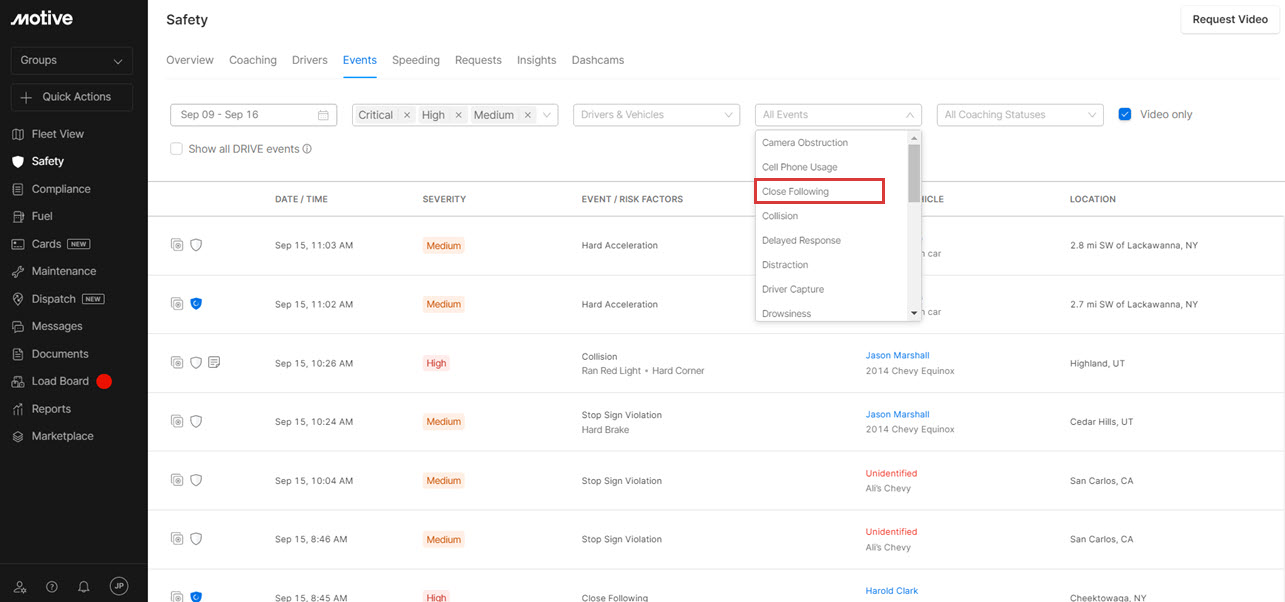 This displays all the events tagged with Close Following.
5. Click on the event you want to view.
This opens the event's detail page.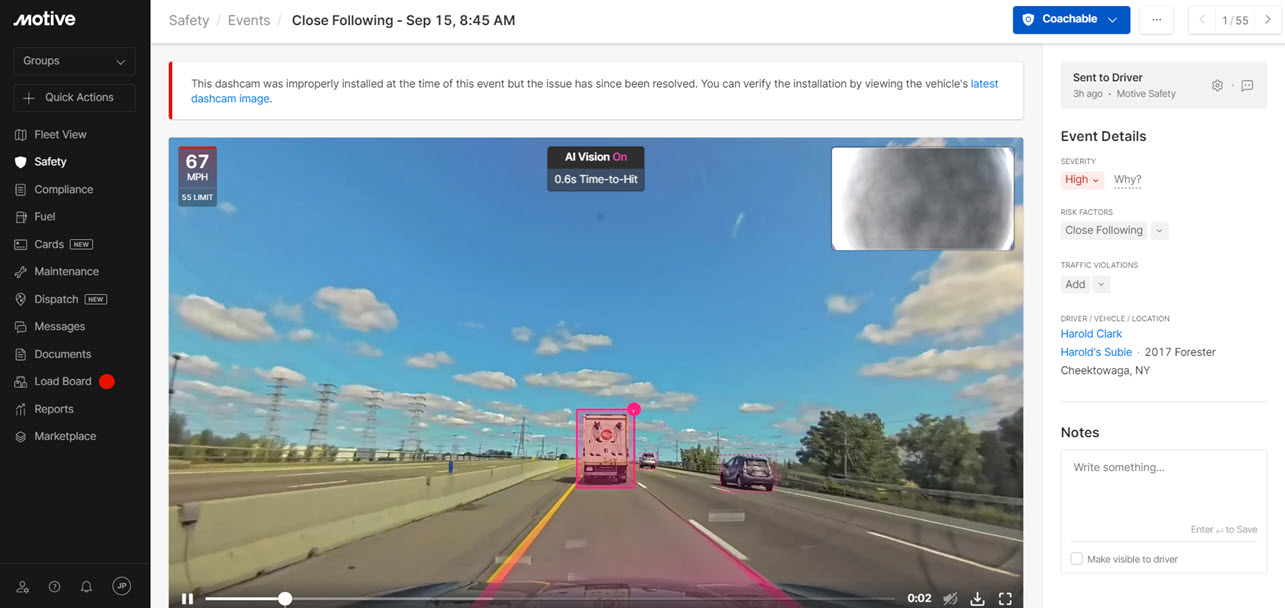 The Event Details panel on the right displays Severity levels, Risk Factors, and Additional Context of the video. It also displays information on the Driver, Vehicle, and Location of the event.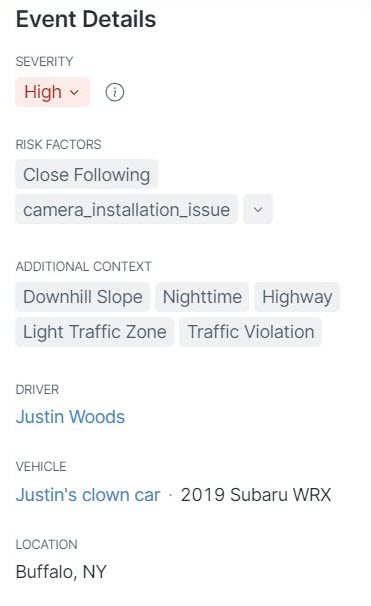 Note: Clicking on the Driver name or Vehicle ID displaying on the Event Details panel takes you to their respective pages.
The data at the bottom of the page displays exact details of the event with a map showing vehicle history to the right.

Note: For shorter close following events, this shows a full video of the event along with information on the average and riskiest time to hit, duration, speed range, etc. For longer close following events, the metadata card also shows the total distance and starting address of the close following event.
Enabling AI Visualizations for Close Following
You can turn visualizations on or off using the AI Vision button on top of the video.
DC53/54 Dashcams have the following visualizations for the Close Following Events:
The colored lines (pink in this case) display the path of the vehicle in the lane and annotate the vehicle being followed with an estimated time-to-hit at the top.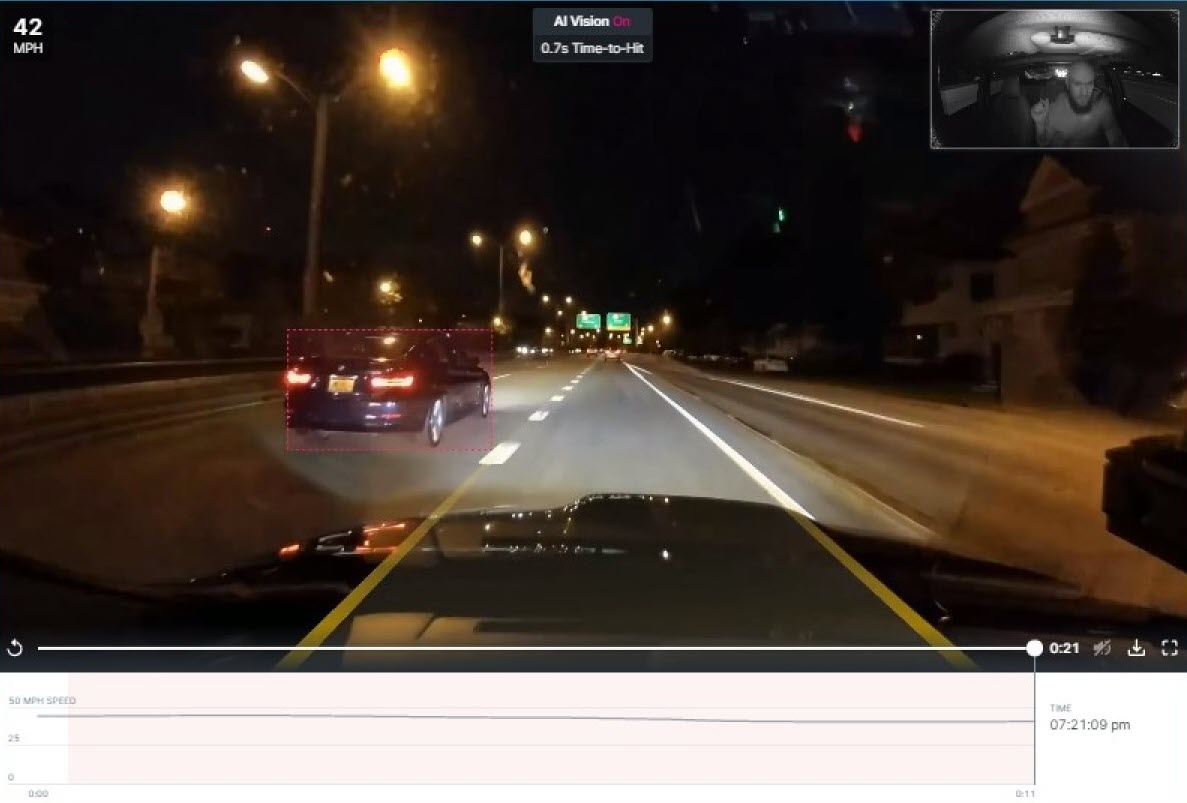 DC33/34 Dashcams have the following visualizations for the Close Following Events:
The bounding box in the vehicle will indicate time-to-hit (how many seconds until your vehicle would hit the vehicle in front, should that vehicle stop.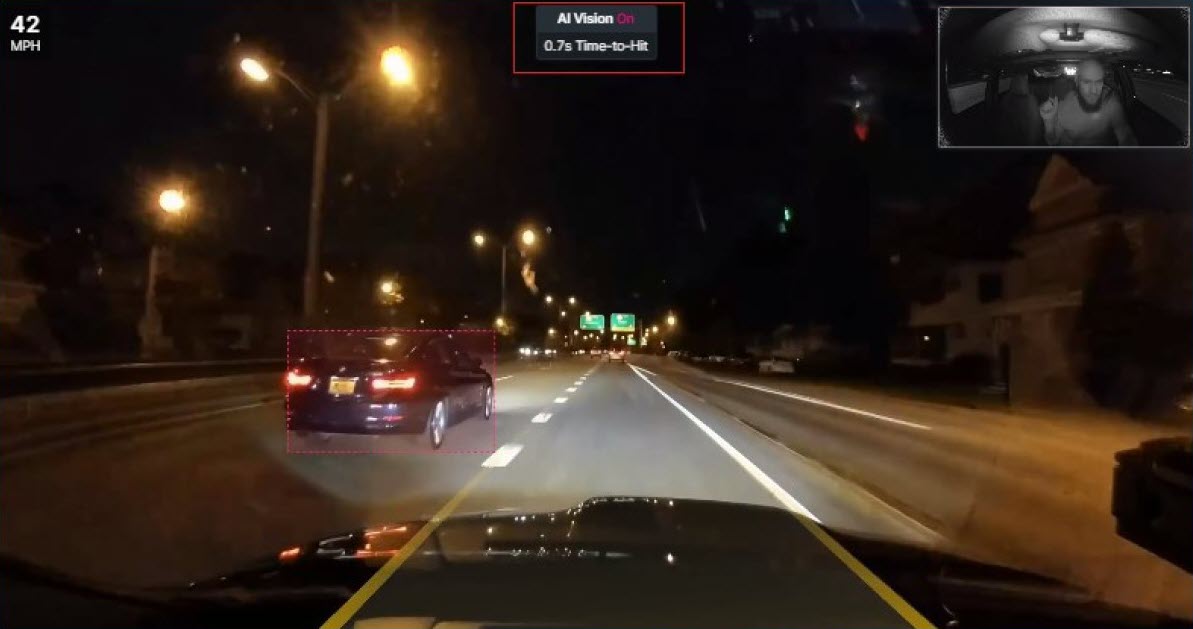 Related Content
Share this with others
This article also appears under: