| | |
| --- | --- |
| Audience | Fleet Managers, Fleet Admin |
| Applies To | Fleet Dashboard > Marketplace > Manage |
Introduction
The latest App Marketplace 2.0 web experience allows customers to better manage the data they want to share with third-parties. They can sign up for various apps of their choice and then gain insights into what data your installed apps are using.
Steps: Utilization Insights in Marketplace
1. Log into Fleet Dashboard and click Marketplace from the panel on the left-hand side.
2. Click on the Manage tab to see how your installed apps are using your data.
3. Click on the app you want to view insights for.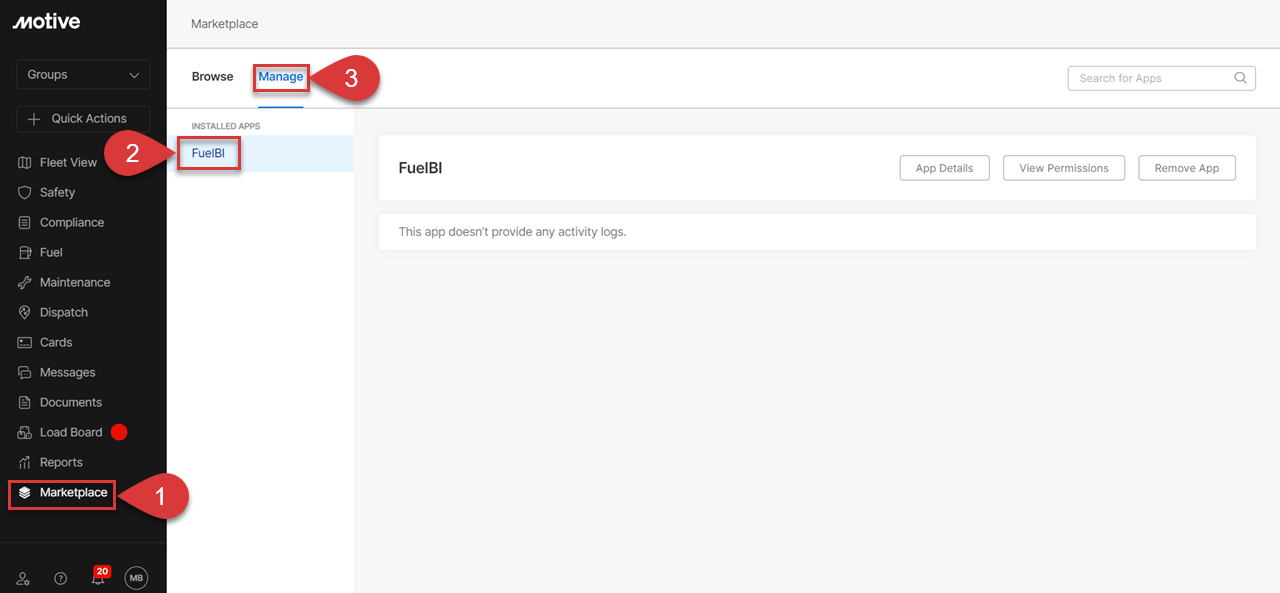 4. Clicking on any bar applies a partial date filter showing data for only the selected date. Hovering the mouse on another bar highlights all the bars in between (indicating a range). Clicking on the bar allows the user to select that range of dates and applies the date range filter.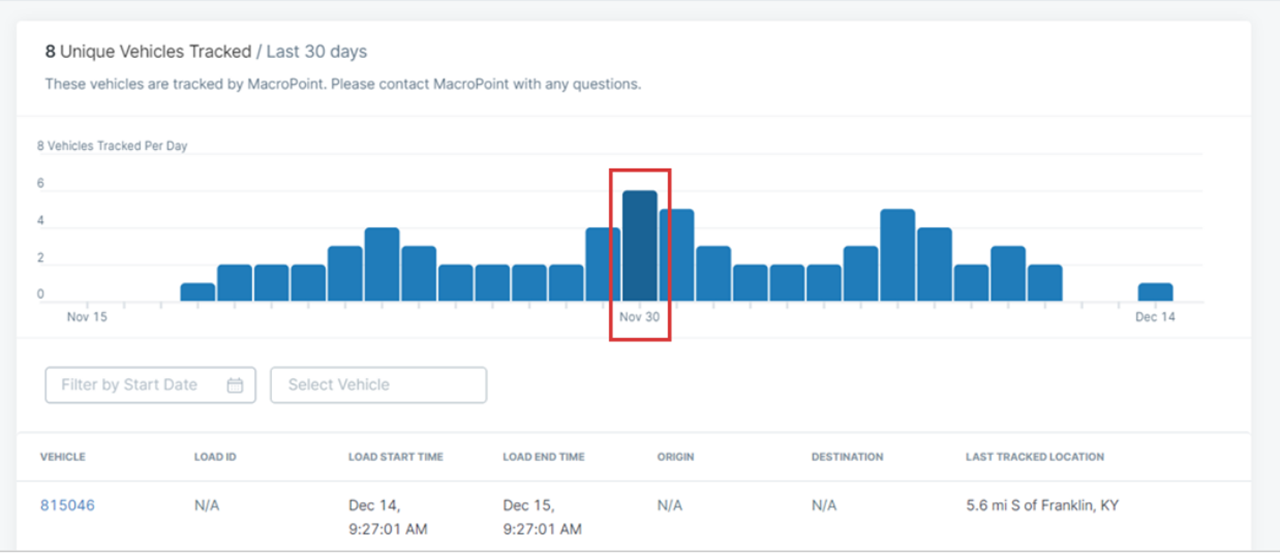 5. The date filter only allows selecting dates from the last 30 days. Applying the date filter also selects the range in the bar chart.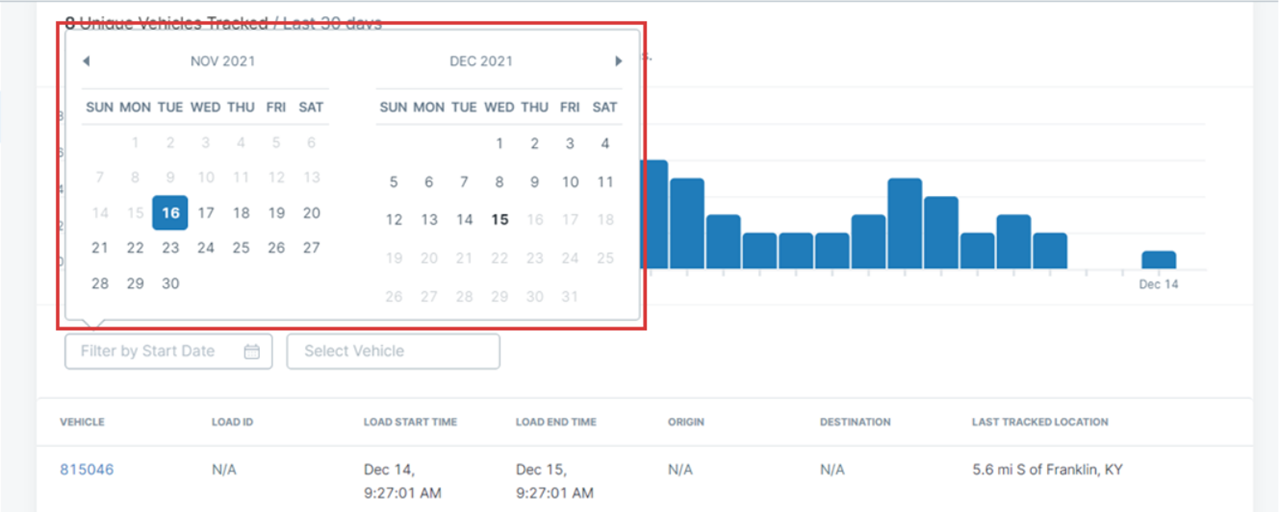 6. Visibility apps using the new API (Uber Freight, Convoy etc.) show a list of vehicles against each load tracked along with the load start time, load end time, origin, destination, and last tracked location in the table below.
7. Visibility apps that are using the legacy API (FourKites, C.H. Robinson etc.) show a list of vehicles along with the start time, end time, start location, and end location.
8. If your data utilization does not look correct, please contact the partner as the first line of defense. You can find the support contacts for each partner on the specific app's profile page.
Related Content
Share this with others
This article also appears under: