| | |
| --- | --- |
| Audience | Drivers |
| Applies To | Driver App |
Introduction
When stationary, drivers can remove Yard Move (On-Duty Driving) from their status using the Driver App.

Steps: Disabling Yard Move on Driver App
1. When STATIONARY, the driver can disable Yard Move from the Logs screen.
2. Change duty status by tapping ON DUTY (YM)and selecting one of the alternate duty statuses listed.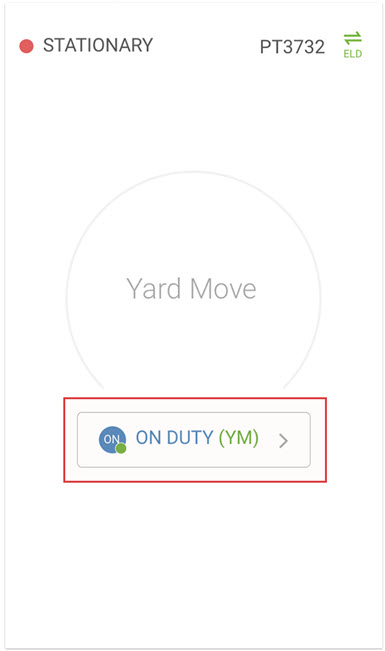 3. Disable yourself from Yard Move by clicking on the checkbox given for it.
4. Add Notes to save reason for turning off yard move.
5. Tap Save from the top right corner to finish.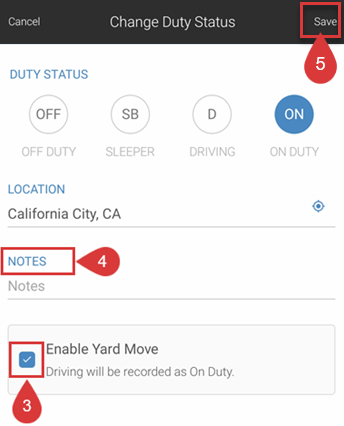 Note: Your Fleet Admin must enable the Yard Move feature for you to use it.
Related Content
Share this with others
This article also appears under: