| | |
| --- | --- |
| Audience | Fleet Managers, Installers |
| Applies To | Environmental Sensors |
Introduction
The Environmental Sensors allow you to manage and monitor the temperature of your reefers in an efficient manner. It also provides tracking solutions for your vehicles with reefers. In this article you will learn about the installation process of Asset Gateway and Environmental Sensor.
Note: The Asset Gateway for Environmental Sensor uses, MUST be cable powered with the Motive cable 4020.
Installation Requirements: Environmental Sensors
What comes in the box?
ES-2 Sensor
Mounting Plate
Reset Pin
Alcohol Wipe
Small Mounting Plate Screws
Large Mounting Plate Screws
Device Screws
Spare Adhesive
Tools 
T6 Torx Screwdriver
Ladder
Steps: Installing Environmental Sensor
Before you begin installing an Environmental Sensor, make sure you have an Asset Gateway installed for Environmental Sensors and Environmental Sensor assigned to Asset Profile on the Motive Dashboard.
1. Use the alcohol wipes included in the box to wipe the area where you want to mount the Environmental Sensor.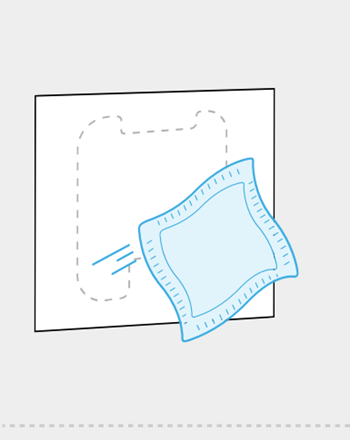 2. Remove the adhesive backing from the mounting plate and attach it to the area once it has been thoroughly wiped.
3. If you are attaching the mounting plate to a metal surface, use the small mounting plate screws. In the case of wooden surfaces, use large mounting plate screws.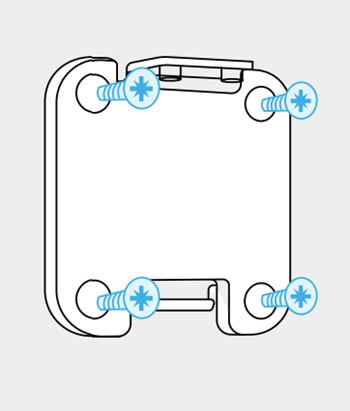 4. Attach the Environmental Sensor to the plate and secure it in place using the T6 device screws.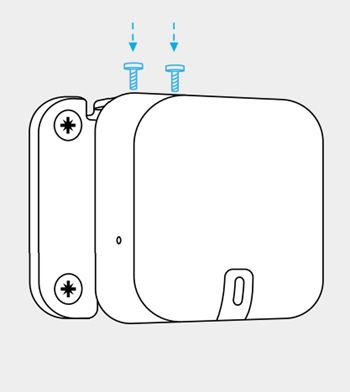 If you haven't assigned your Environmental Sensor to your Asset Gateway either on the Motive Fleet Dashboard or  Motive Fleet App, please do so by following these instructions. 
5. Using the Reset Pin, press the pinhole reset button on the side of the Environmental Sensor to start the pairing process.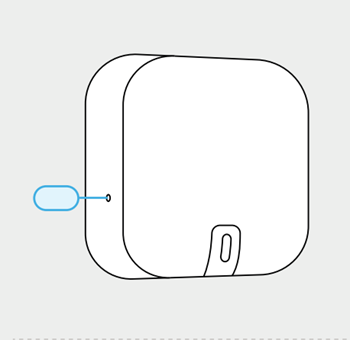 6. Once the LED starts blinking blue, it means the sensor is starting to connect to the Asset Gateway. Wait for 10 minutes for the pairing process to be successful.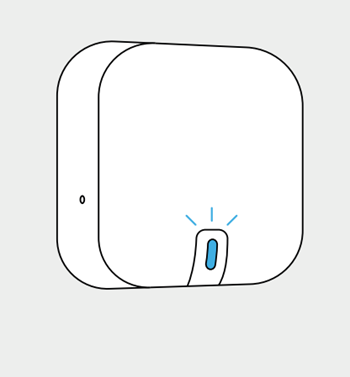 Once the environmental sensor has successfully paired to the Asset Gateway, the telematics data will begin to display on the Fleet Dashboard.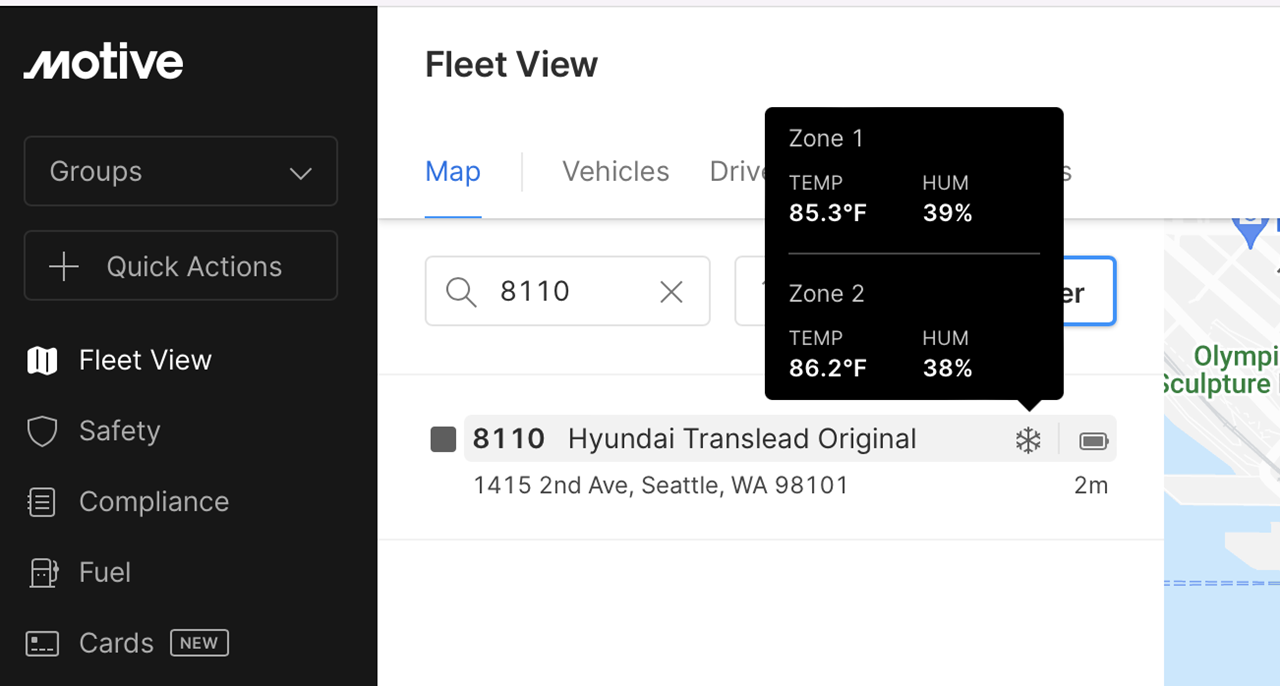 Note
: If the LED is not solid blue and the telematics data isn't showing on the Fleet Dashboard, please try again from step 5 to step 7 and ensure that your Environmental sensor has been assigned to the correct Asset Gateway.
Related Content
Share this with others
This article also appears under: