| | |
| --- | --- |
| Audience | Fleet Managers |
| Applies To | Fleet Dashboard, Fleet View |
Introduction
The Motive integrated platform provides best-in-class tracking and monitoring solutions for reefers, vehicles, trailers, and equipment - all in one place. In this article, you will learn how to remotely control your reefer's temperature.
Steps: Remotely control your AG Max Thermoking reefer 
1. Log into the Fleet Dashboard and click on Fleet View.
2. In the Map Tab, select any vehicle with an asset gateway connected to a Thermo King reefer.
Note: To get a quick view of the reefer temperature, hover over the snowflake icon.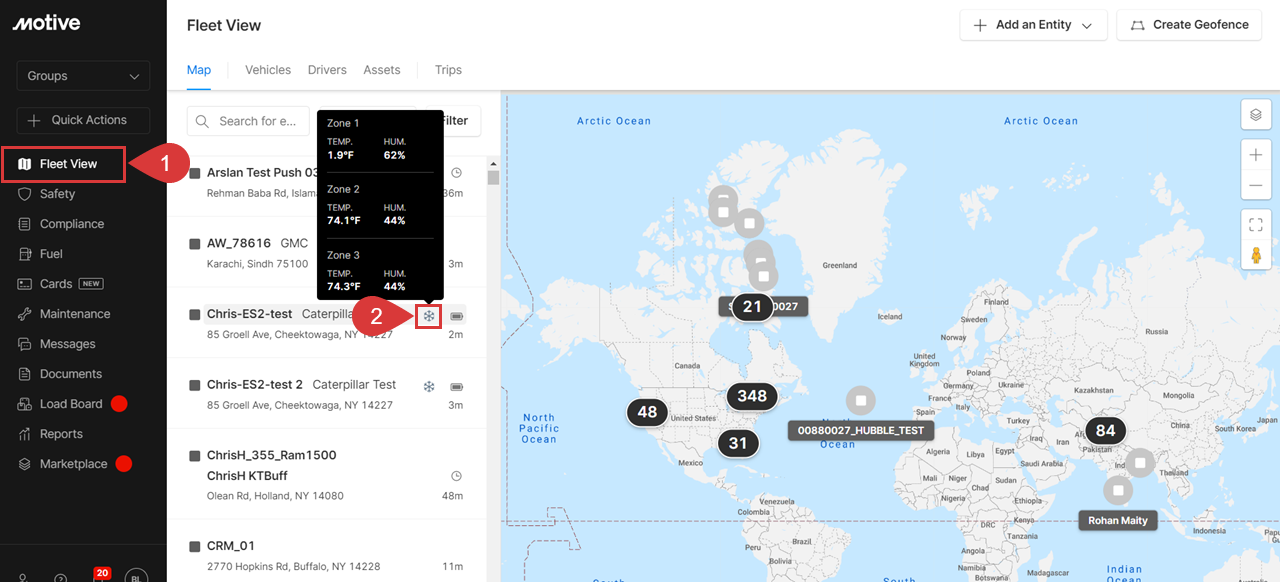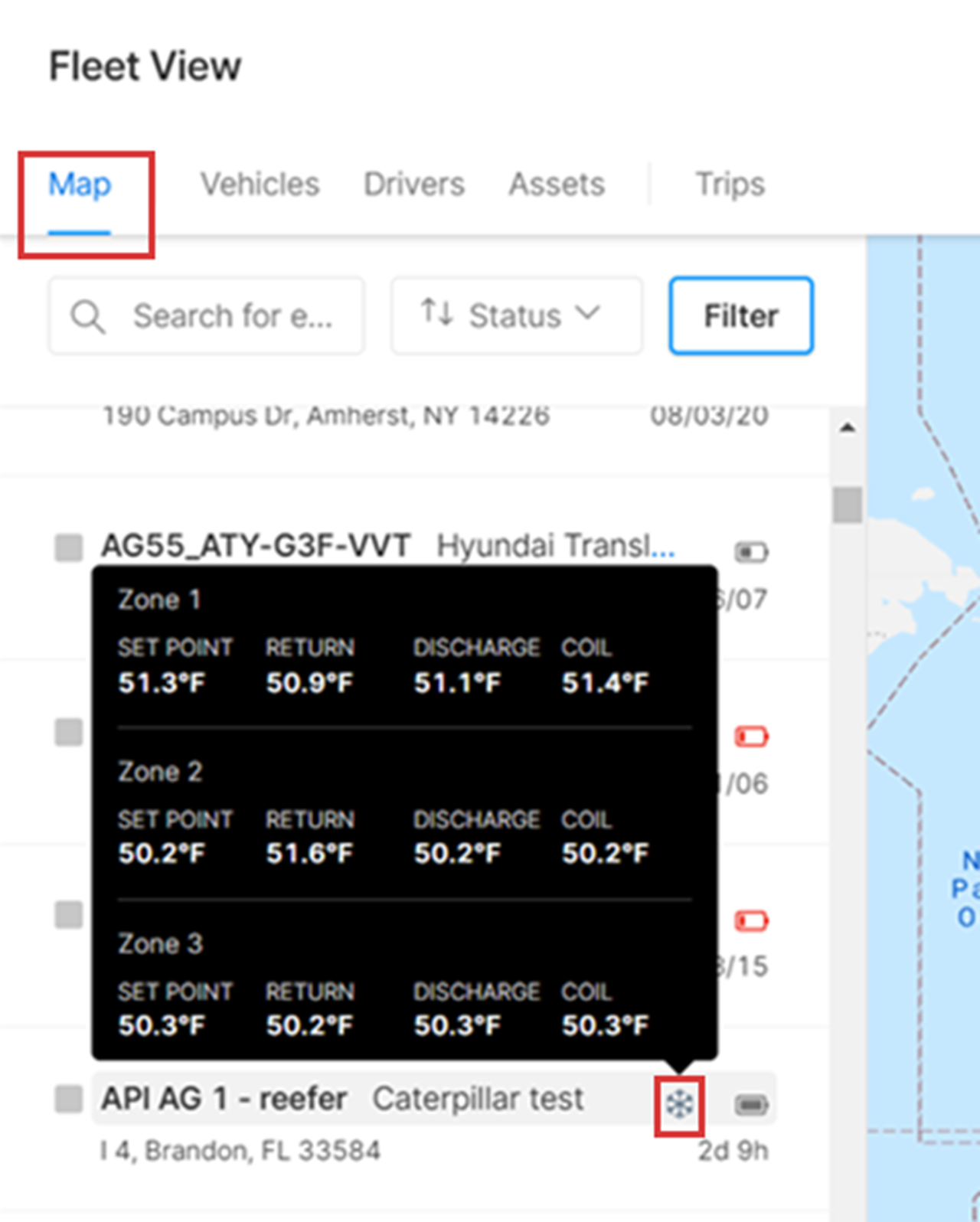 3. In the detailed view, click on Configure in the Telematics section.
4. Set your desired commands and click on Send Command.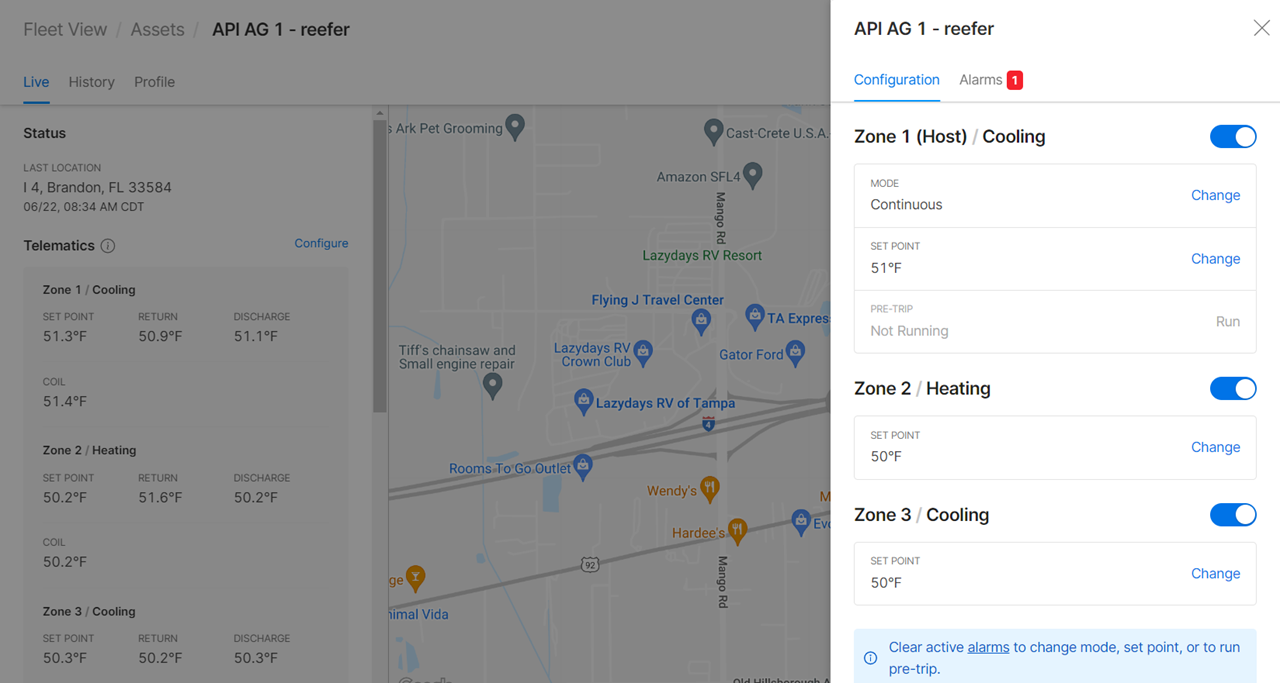 Zone: refers to the number of temperature zones in your reefer trailer. Each zone can be individually controlled using the slider.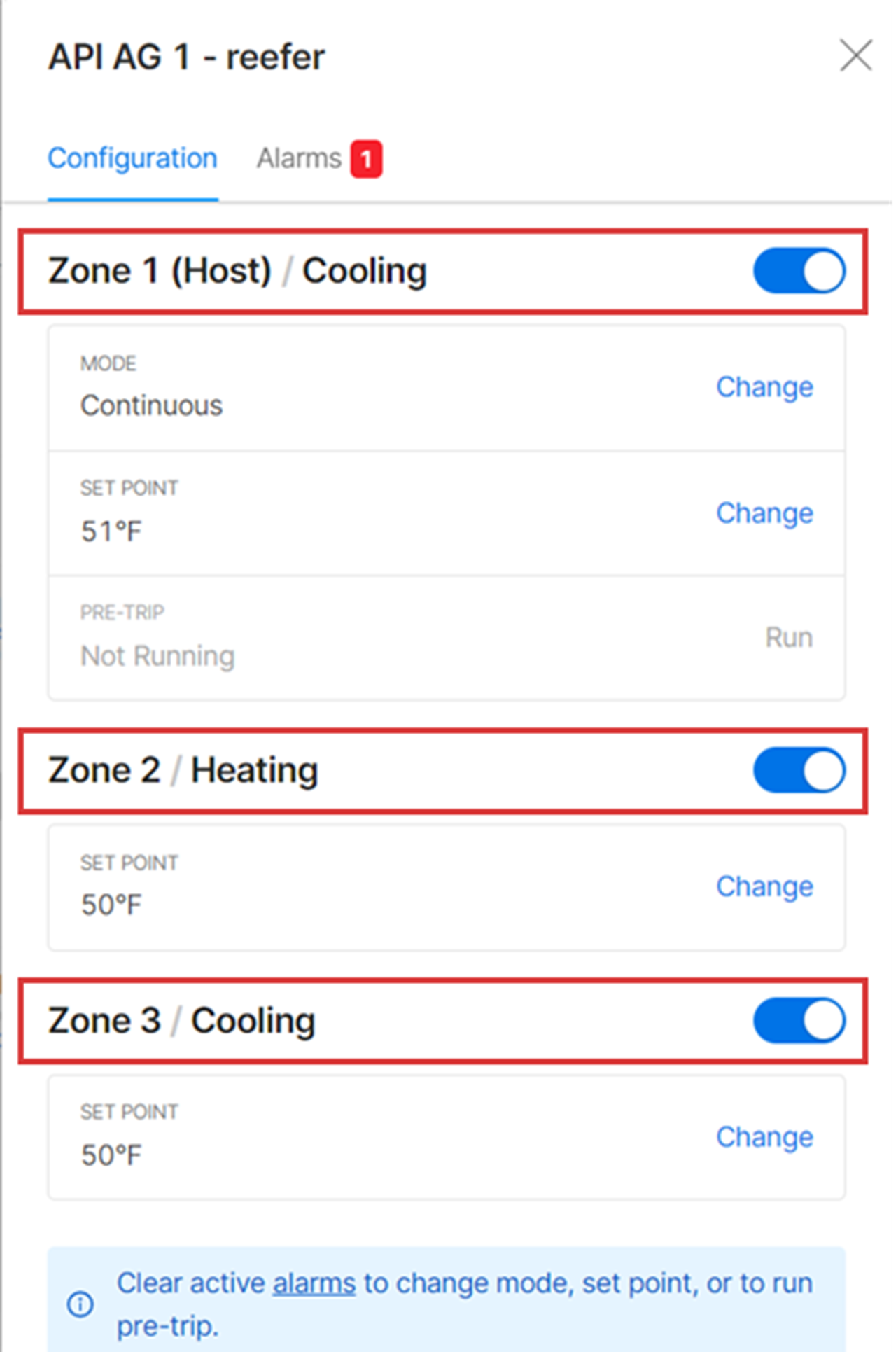 Mode:

Continuous: The reefer unit will start automatically and run continuously to maintain the set point and provide constant airflow
Cycle: The reefer unit will start and stop automatically to maintain the set point, keep the engine warm, and the battery charged. 
Sleep: This mode is intended to allow the operator to shut down the unit, but have it monitor the ambient outdoor temps, as well as the battery voltage, and start the reefer engine if either of those parameters falls outside of the preset values.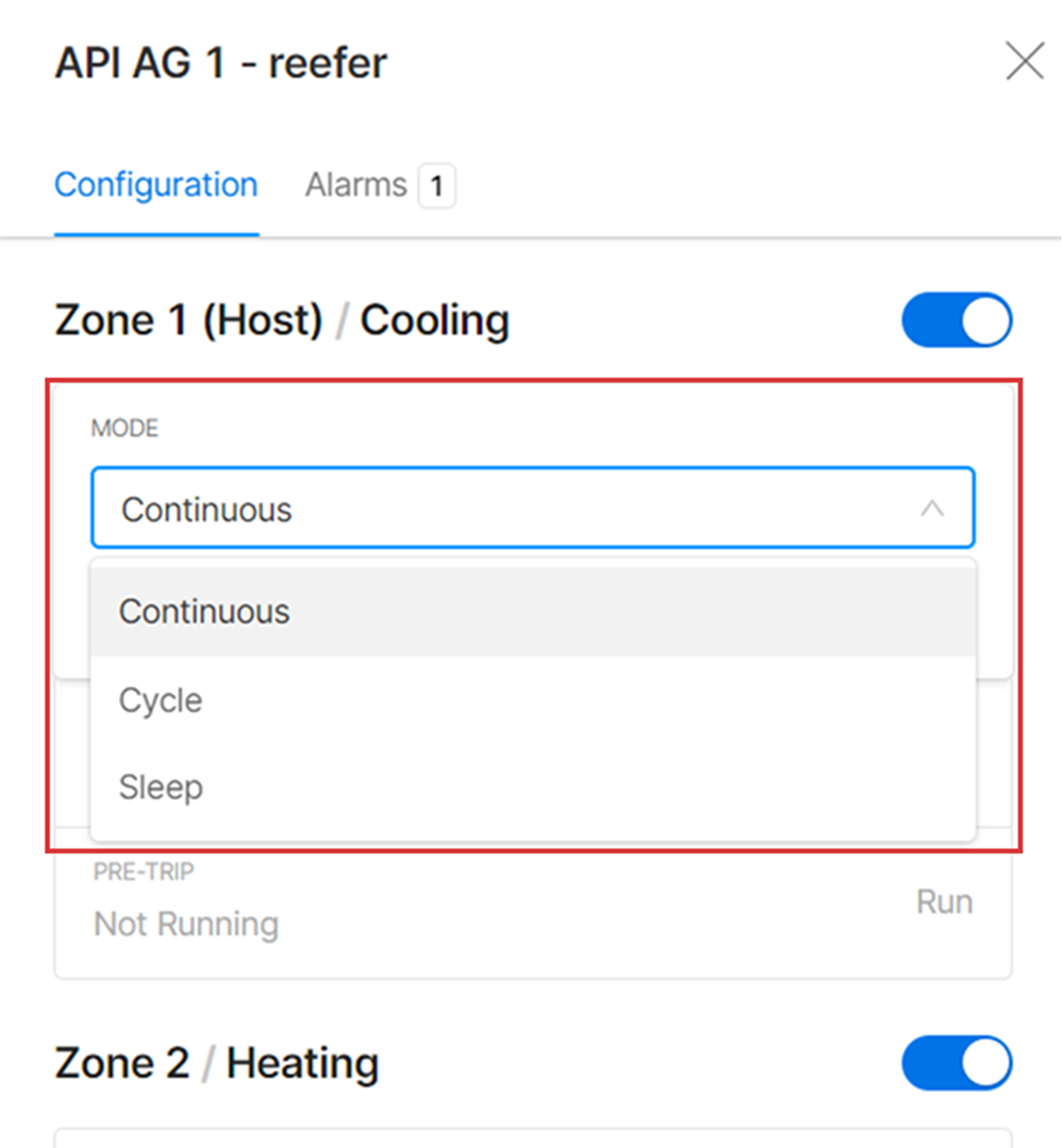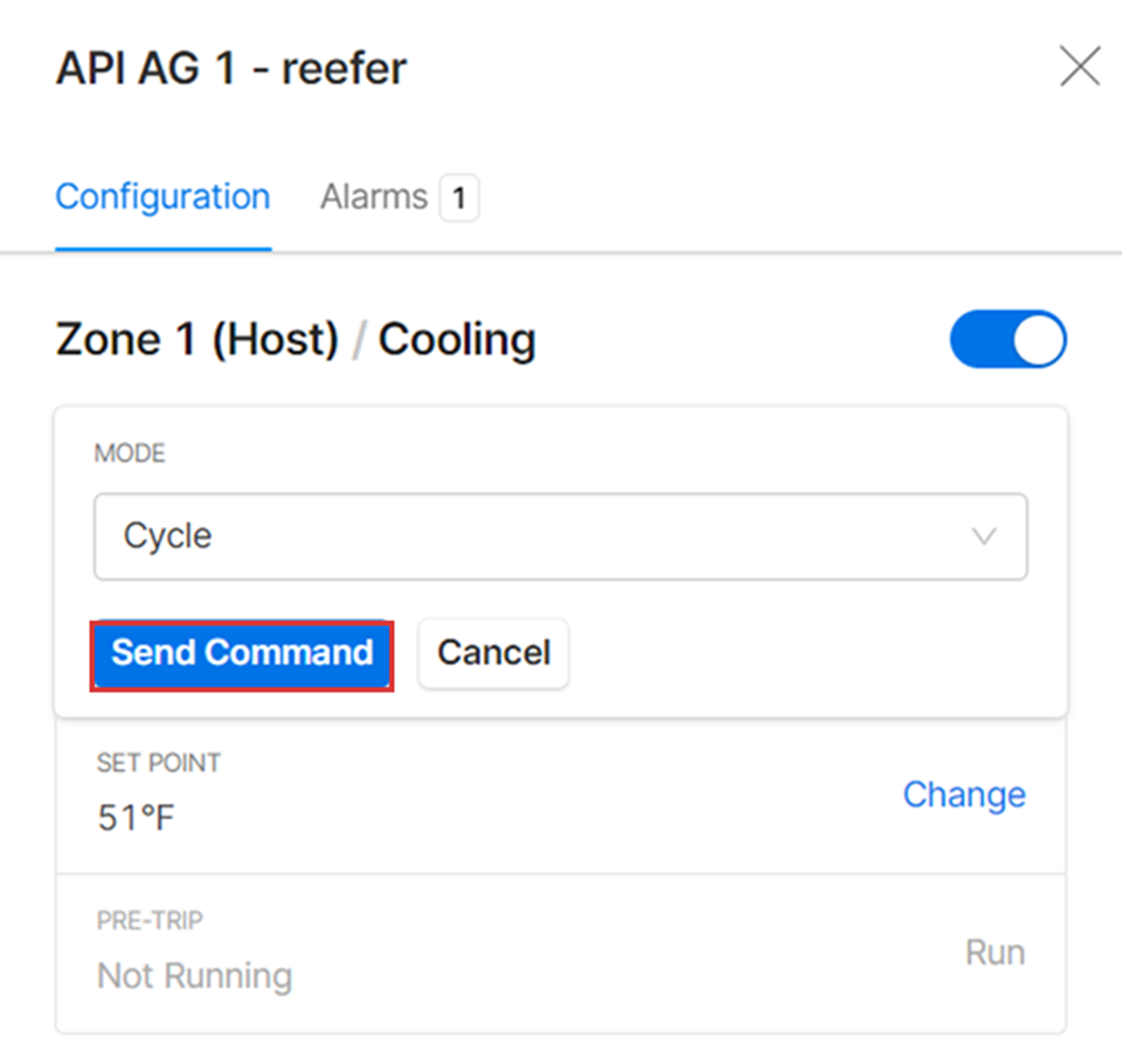 Set point

A Set point is the desired temperature for your reefer trailer/zone.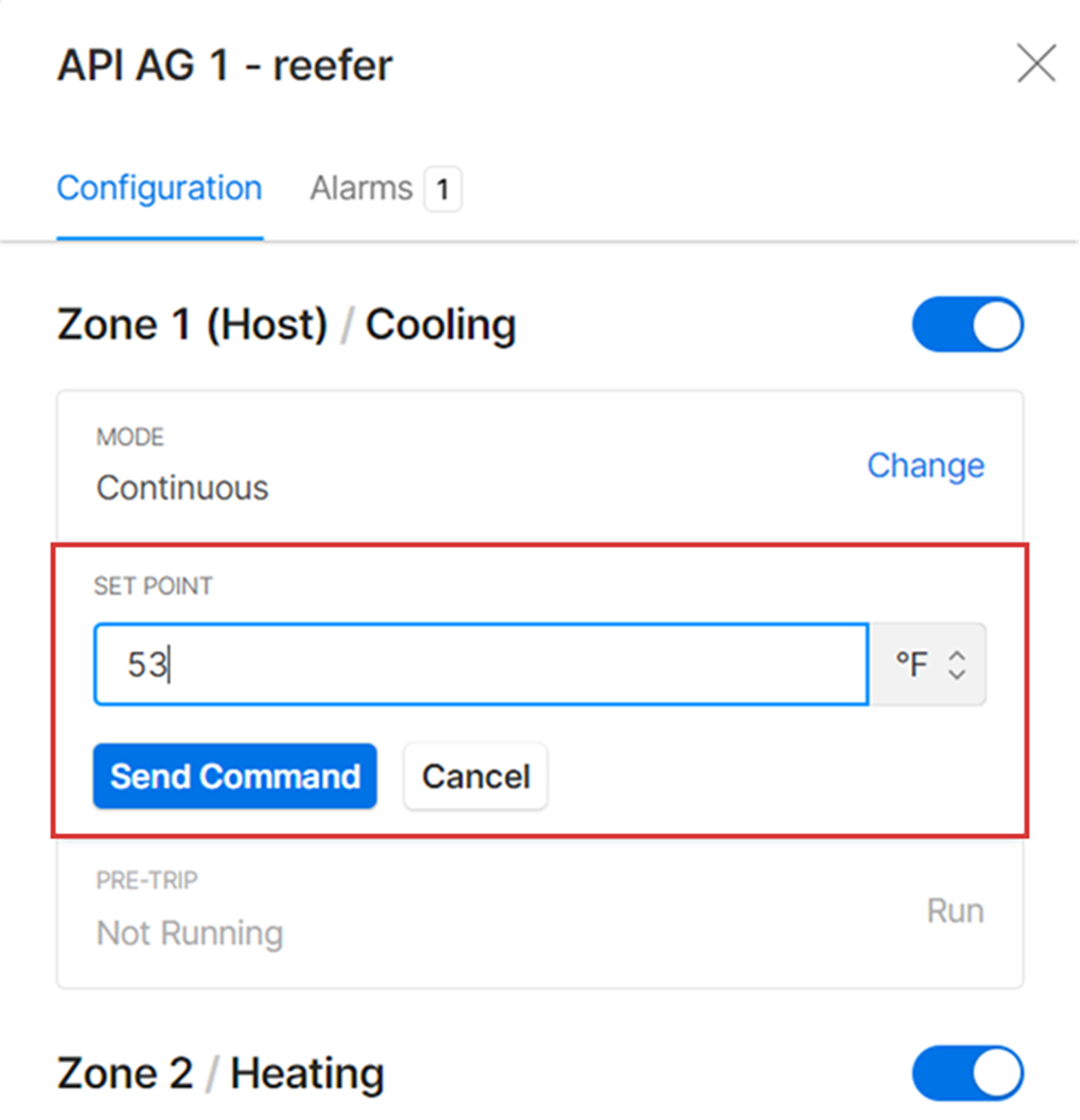 Pre-trip

Pre-trip verifies Reefer operation. If a Pre-trip Test is initiated with the engine or electric motor not running, a Full Pre-trip Test will be performed. If a Pre-trip Test is initiated with the engine or electric motor running, a Running Pre-trip Test is performed. Pre-trips cannot be run if the reefer is in sleep mode, or if there are active alarms.
Related Content
Share this with others
This article also appears under: