| | |
| --- | --- |
| Audience | Fleet Managers |
| Applies To | Fleet Dashboard>Safety |
Introduction
Motive allows fleet managers to use the speed limit editor feature and set custom speed limits for different road segments across North America. Once the speed limits are set, speeding events moving forward are generated on the basis of the limits you've set.
Steps: Setting a Speed Limit
1. Log in to the Motive Fleet Dashboard and click Safety in the left-hand side menu.
2. In the Speeding tab you can see your speeding events.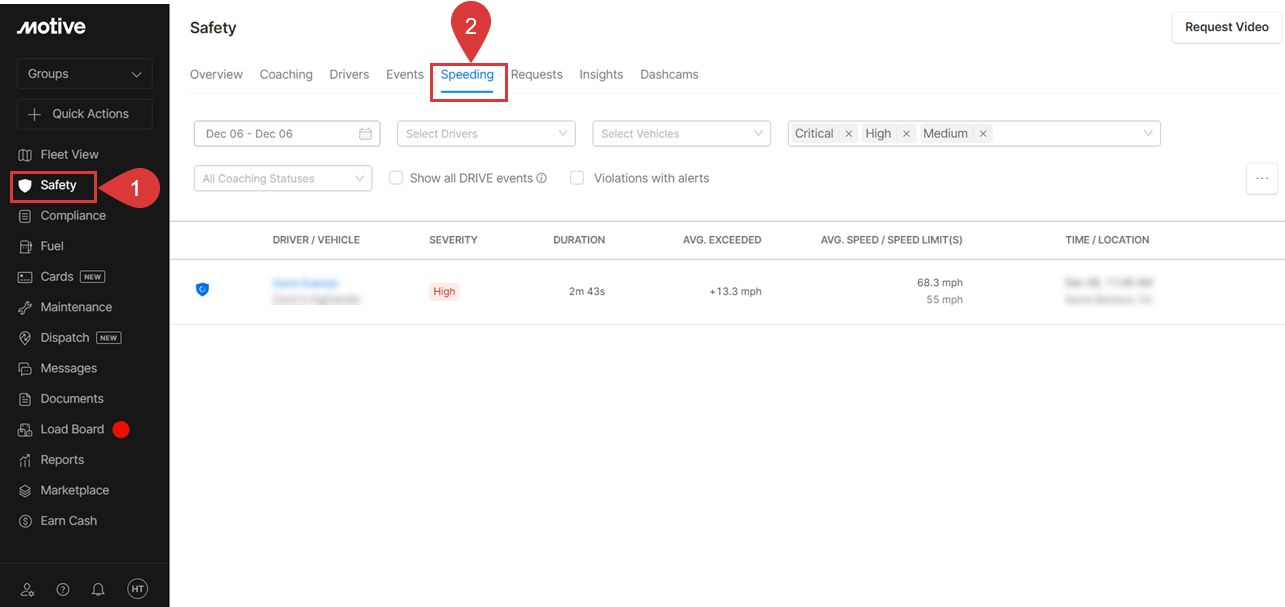 3. At the speeding event detail page you can now see the Edit button.
4. In case a change in the posted speed limit is required, click Edit to automatically create a dispute for the current event and open the map based editor to edit the speed limit.

5. On the right-hand side, you have the option to set custom speed limits for trucks or vehicles.

6. You can see pre-selected road segments covering the entire speeding event on the right hand side. You can click and choose which road segments to add or remove from the new override.
7. You can set the expiration time for your Speed Limit overrides to None, Custom date or Automatic (when Motive receives a more accurate speed limit than your already set limit) and can also set the speed limits of your trucks/vehicles.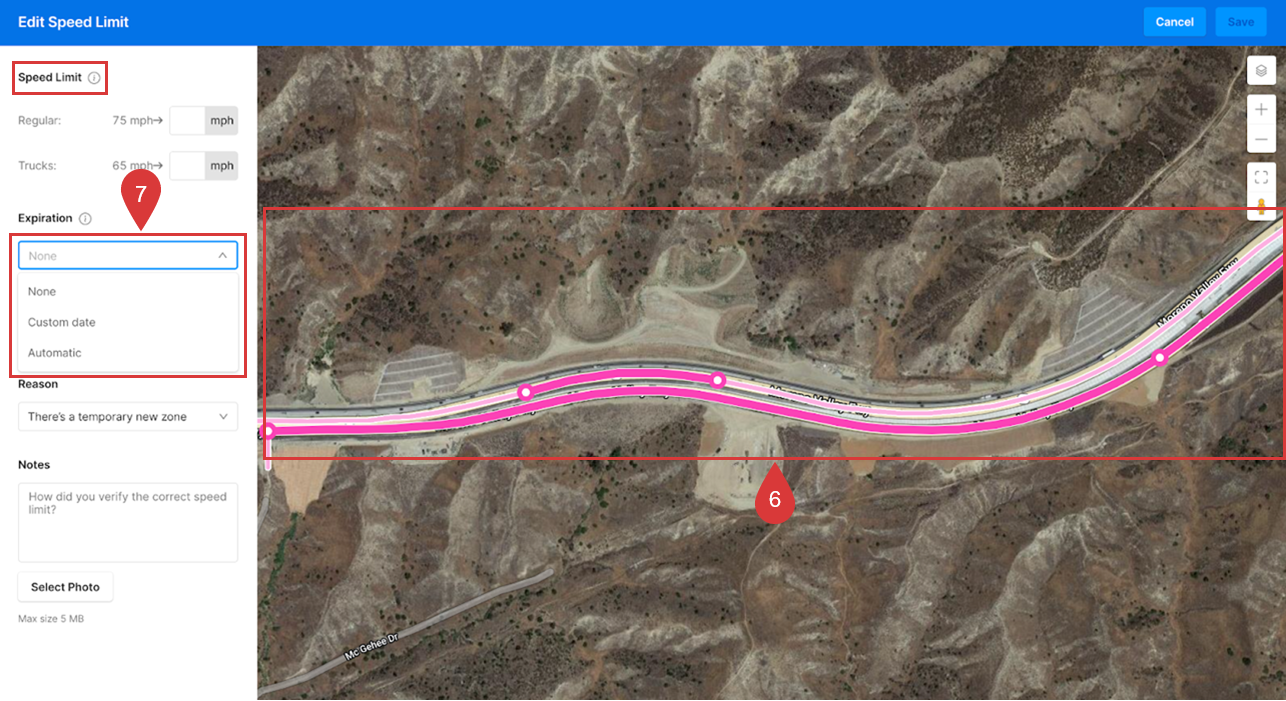 8. Name your speed limit override and choose the Reason for better trackability.
9. Add Notes and upload evidence such as an image of the speed limit on the road to provide transparency across your fleet operations.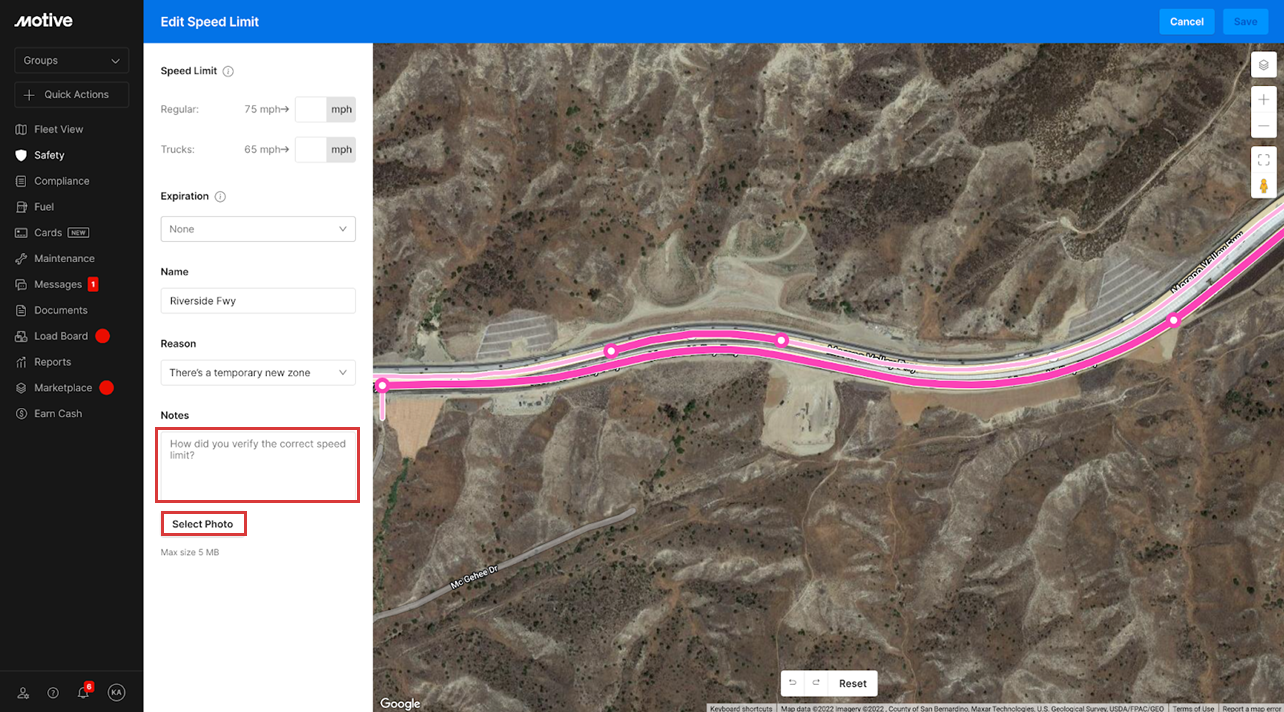 10. Click Save.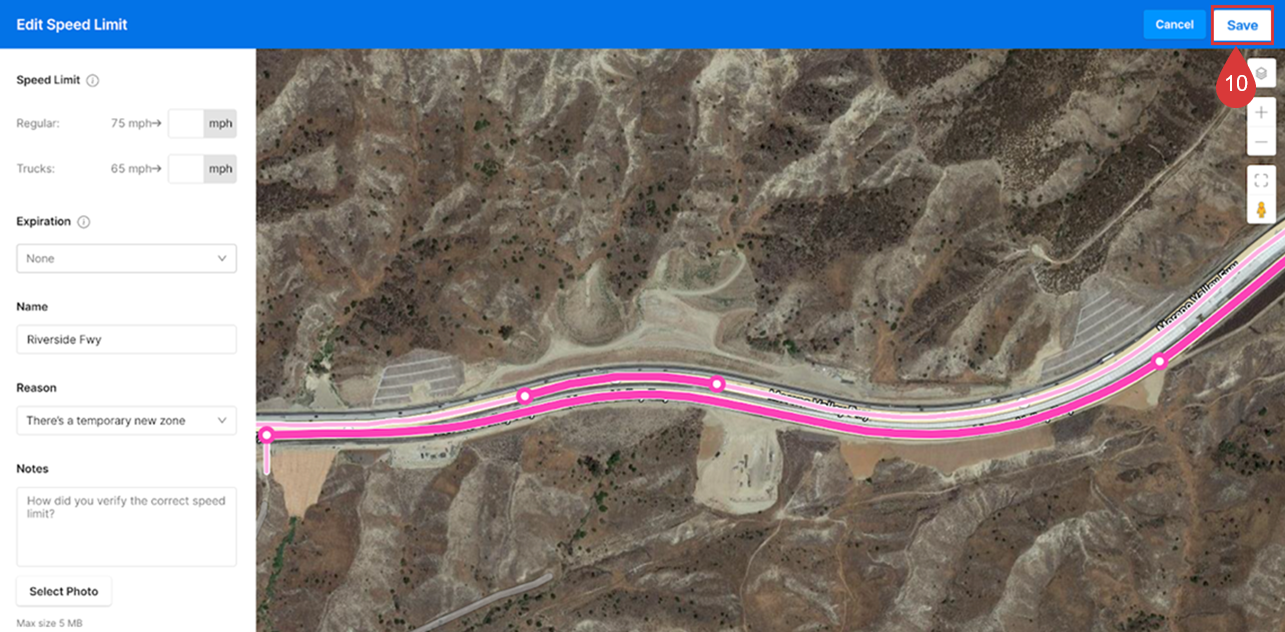 11. You are now redirected to the event and a prompt appears at the top confirming that the custom speed limits are applied.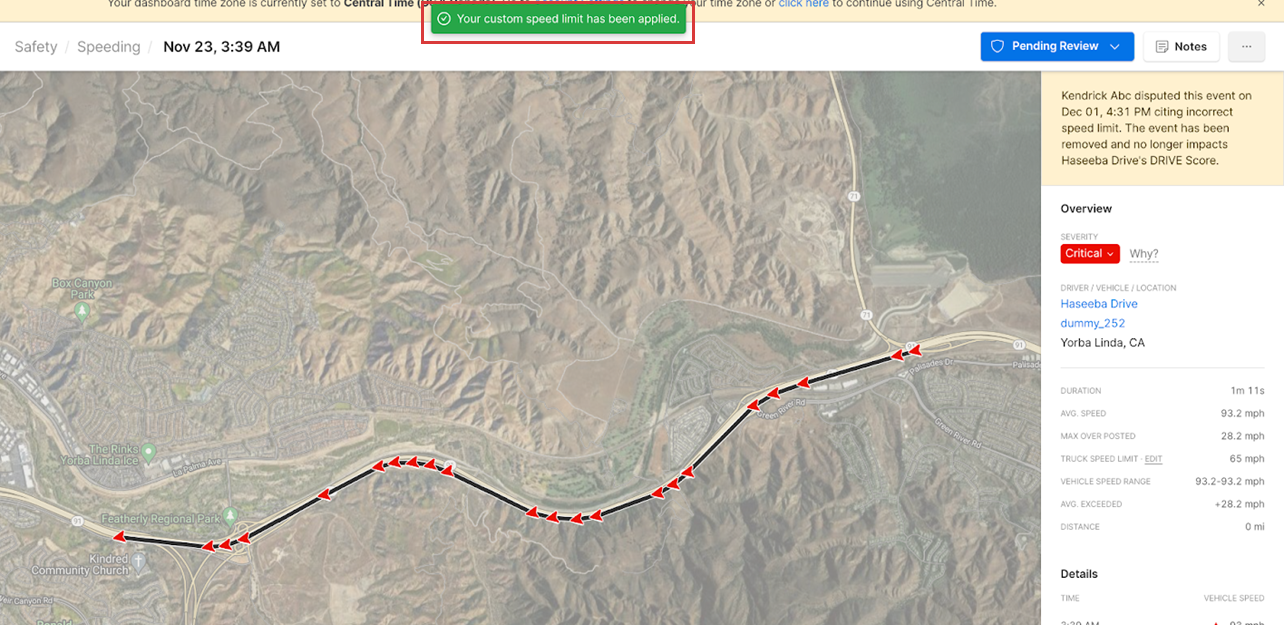 Speeding events for all vehicles moving forward follow these speed limits for the set road segments.
Note: Motive does not apply updated speed limits to historical events. The updated limits only apply to events moving forward.
Related Content
Share this with others
This article also appears under: