| | |
| --- | --- |
| Audience | Drivers, Fleet Admins, Fleet Managers |
| Applies To | Motive Cards |
Introduction
The Motive Card Hub is available for cardholders in the Motive Driver App providing an overview of card status/alerts, spend controls, transactions, and information to contact support in order to resolve any issues related to their card.
How Motive Card Hub Helps You
Cardholders can get information about the available spending limits, time limits, and spend categories directly in the Driver App.
Cardholders can also view their transaction history and details of each transaction, along with the reason if any transaction was declined. They can understand the usage of the Motive card with time and place for which it was used along with the amount.
Motive Card Hub Overview
Motive Card Hub is a new addition to the Motive Driver App and all cardholders will be able to see the option 'Motive Card' in the left navigation/hamburger menu. It is available for all cardholders with active or suspended cards, and also available for cardholders who are part of a fleet that has cards assigned to vehicles.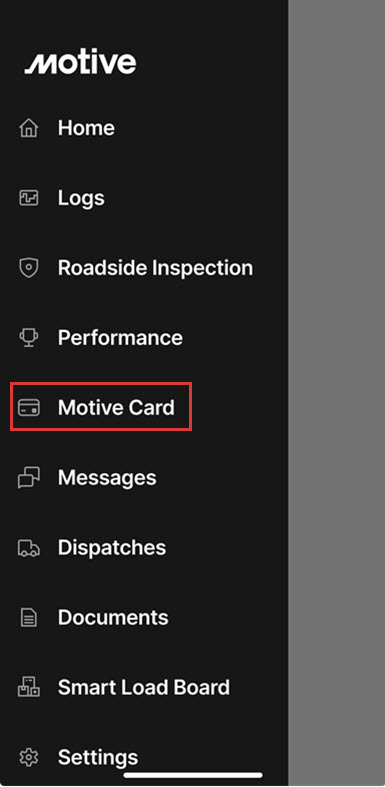 A new tile for 'Motive Card' has been added to all default Driver Hub templates. In order to activate this tile for the custom Driver Hub templates, the Fleet Admins/Managers need to go to Fleet Dashboard > Admin > Driver App > Edit Template > Quick Links > Enable Motive Card. Once activated it will be available with the other tiles.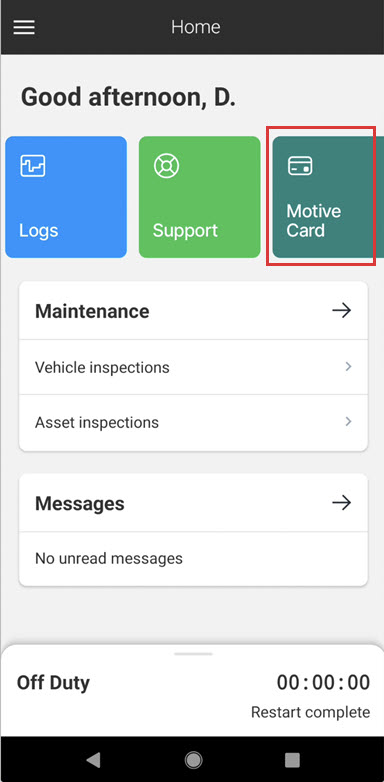 After tapping the Motive Card menu option or tile, the users will be able to view the Spend Limits section, Recent Transactions section, and Help & Support section.

Spend Limits
If you tap the Spend Limits section, the users can get details of different types of spend limits:-
Per transaction limit
Daily limit
Weekly limit
Monthly limit
Billing cycle limit
Time limits (when the card can be used)
Spend category limits (where the card can be used)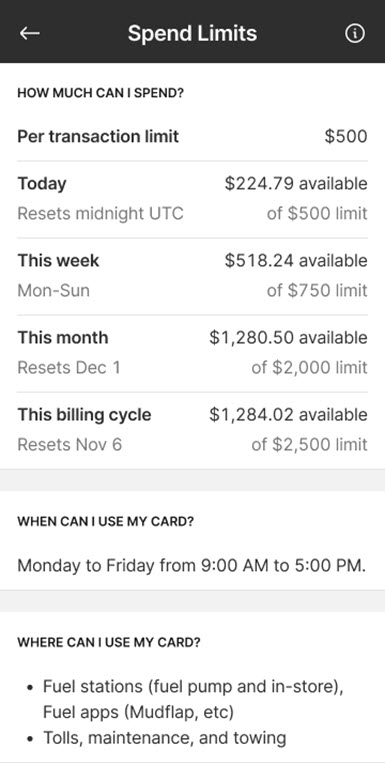 If there is a time limit set by a Fleet Admin/ Manager, the card cannot be used outside of the time limit and users will be notified by a message at the top of the Card Hub screen.

If a card is frozen by the Fleet Admin, the card cannot be used and users will be notified by a message at the top of the Card Hub screen.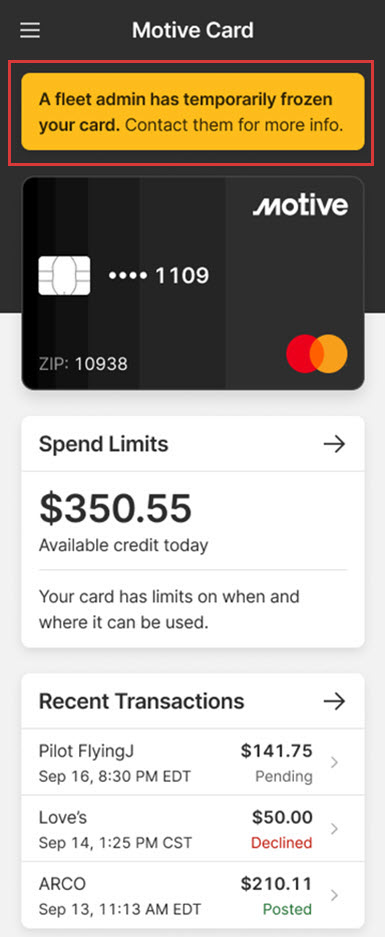 Recent Transactions
If the user taps the Recent Transactions section on the Card Hub screen, another screen appears with a summary list of the transaction history of the cardholder.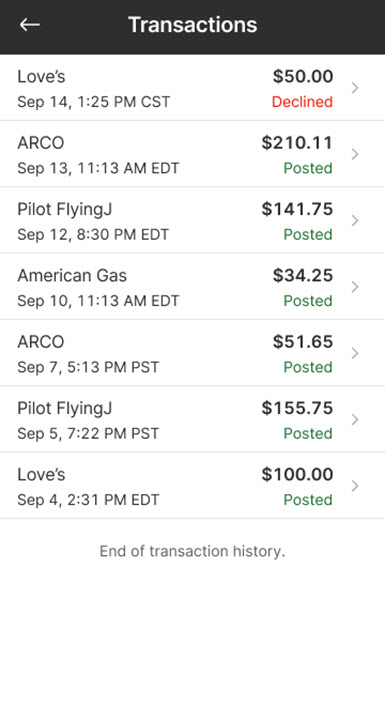 Selecting a particular transaction provides details of that transaction along with the transaction status (posted, declined, etc.)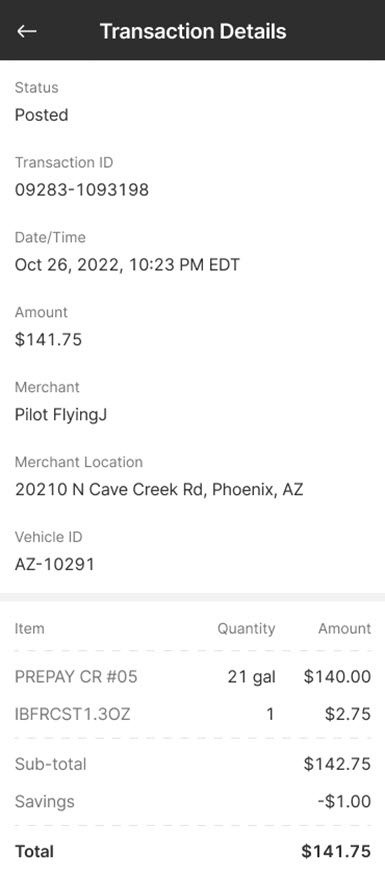 If a transaction is declined the reason is displayed at the top of the transaction details screen.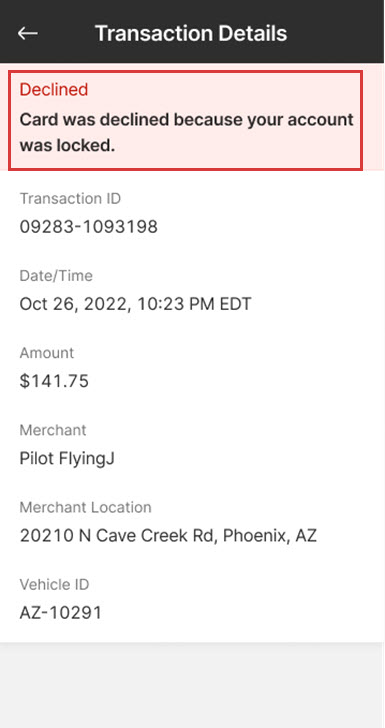 Related Content
Share this with others
This article also appears under: