Audience: Fleet Admin, Fleet Manager

Applies To: Smart Dashcam, AI Dashcam 

Introduction: For customers on the Pro or Enterprise subscription plan, Fleet Admins have the option to give drivers visibility into their safety performance directly within the Motive Driver App through Safety Hub. This will guide you on how you can turn off safety videos from the driver app.
Steps : How to turn off safety videos in the Driver app?

Log into the Fleet dashboard and go to the Admin icon in the left-hand-side menu.
Go to on Company.
Select Edit Company Information

.

Scroll down to Coaching Settings.
Change the option of show safety events in the driver app to No.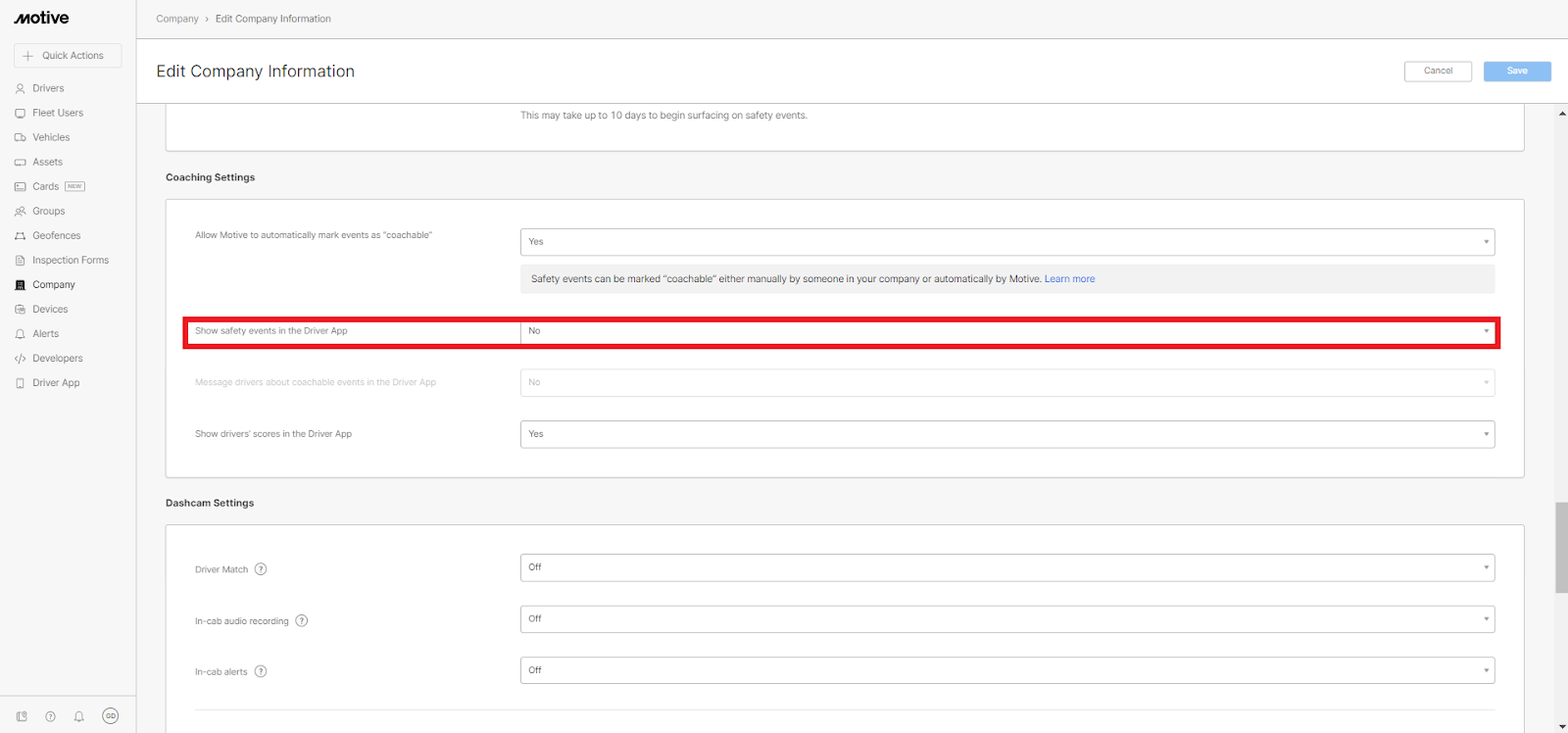 Related Content
Share this with others
This article also appears under: