| | |
| --- | --- |
| Audience | Drivers |
| Applies To  | Driver App |
Introduction
An officer can ask a driver to present his/her logs at any time. In this article, you will learn how to let an officer inspect your logs safely through the Motive Driver App.
Steps: Sharing driver logs with DOT officer for inspection
1. Log in to the Driver App and tap the Menu icon from the top left corner.
2. Select the DOT Inspection Mode from the menu.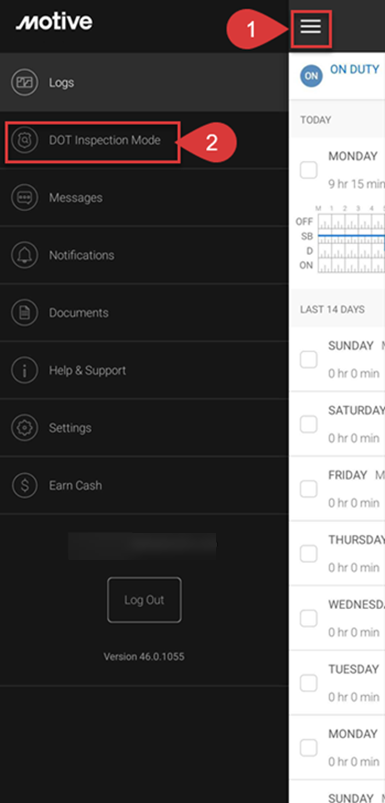 3. To let an officer inspect your logs directly from your device, tap Begin Inspection.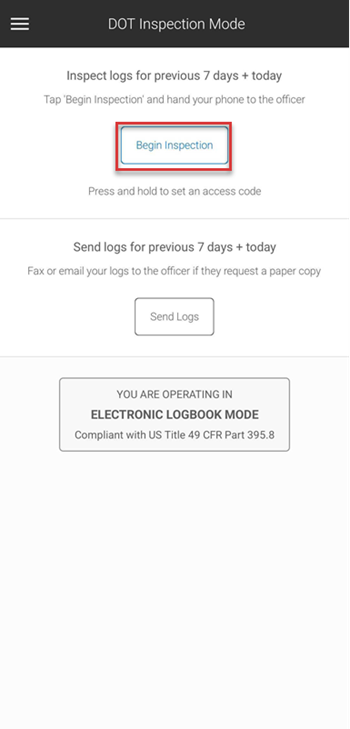 4. Logs are displayed on the screen in standard paper format. Use the < and > arrows to view the last 7 days' logs.
5. Click on the three-dots in the top right corner to access other options.
6. Click Send to send the logs or click on Print to print it out.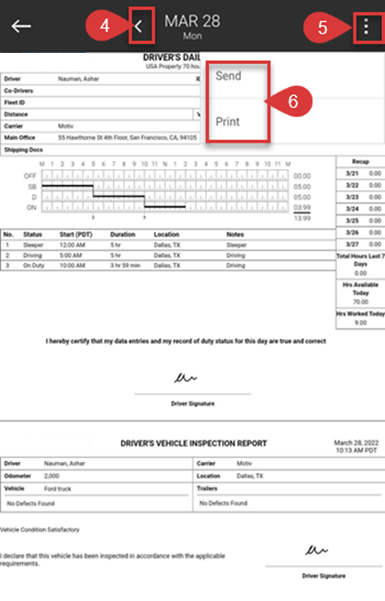 Related Content
Share this with others
This article also appears under: