| | |
| --- | --- |
| Audience | Drivers |
| Applies To  | Driver App > Compliance  |
Introduction
The Motive Driver App allows drivers to record their logs. If a driver forgets to log their status or makes a mistake, they can edit that duty status.
Steps: Editing a past duty status on Driver App
1. Log into the Driver App and tap on Logs.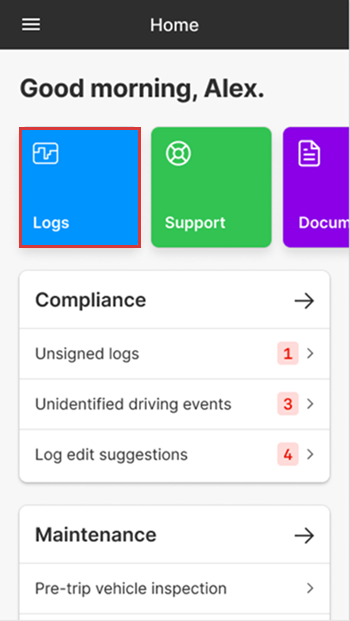 2. Select the log that you want to edit.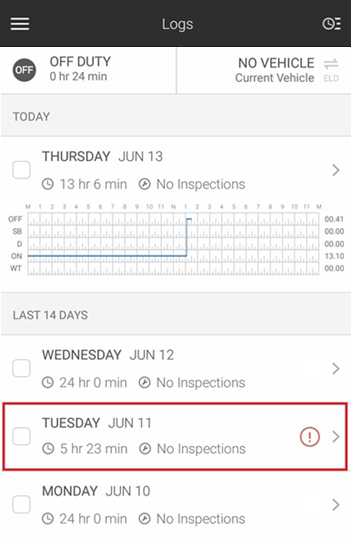 3. Tap on the duty status you wish to edit and select the Edit option.
Note: You may also select the area on the log graph that you would like to edit.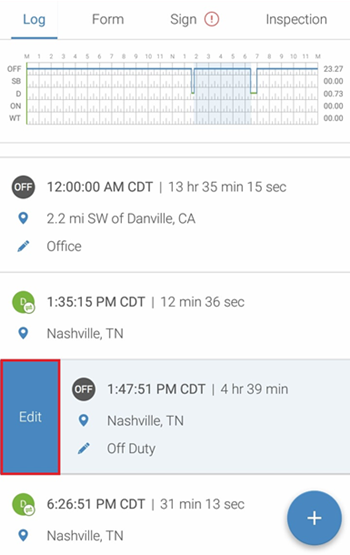 4. Select your Duty Status.
5. Tap Save to finish.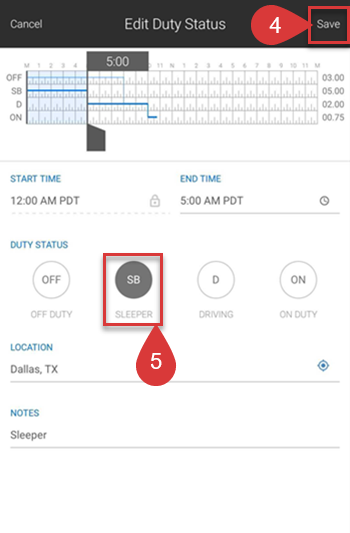 6. Your log graph will update to reflect the edit and you will need to update your log.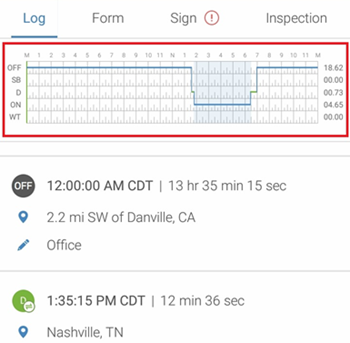 Related Content
Share this with others
This article also appears under: