| | |
| --- | --- |
| Audience | Fleet Managers, Fleet Admins |
| Applies To | Fleet Dashboard > Compliance > Logs |
Introduction
With the help of the Fleet Dashboard, the Fleet Managers and Fleet Admin can monitor their drivers' daily logs with ease.
Steps: Viewing your drivers' daily logs on the Fleet Dashboard
1. Log into the Fleet Dashboard and click on Compliance on the left-hand side menu.
2. To view a driver's logs, click on the Logs tab. The Logs tab gives an overview of all drivers' logs with Driver name, Hours worked, Hours of Service, etc.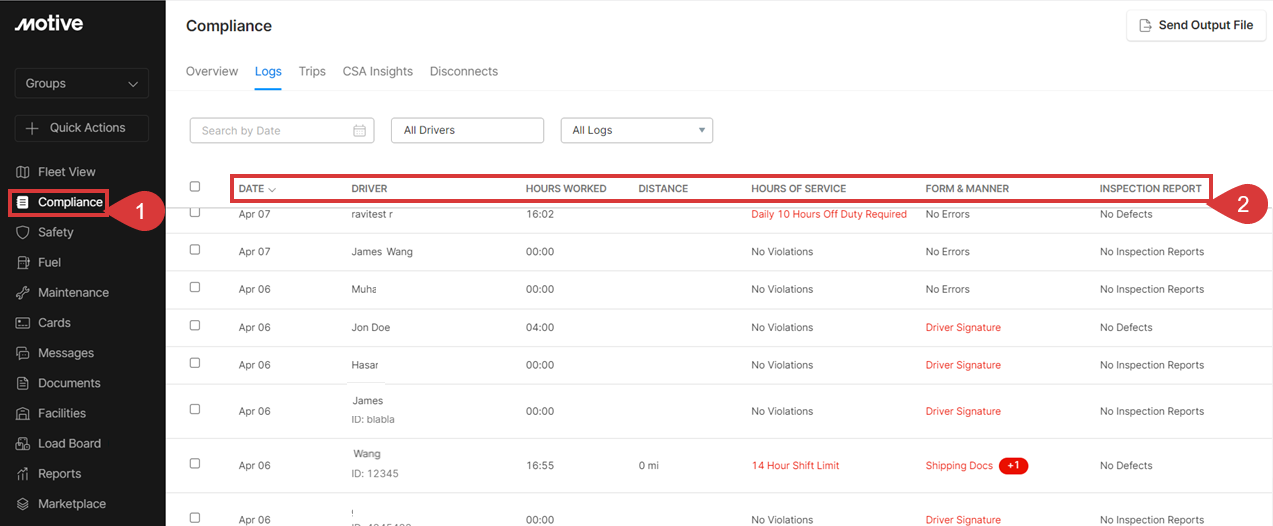 3. Use the filters on the top of the page to customize the view of logs in the Logs tab. The filters include Search by Date, All Drivers, and All Logs filters.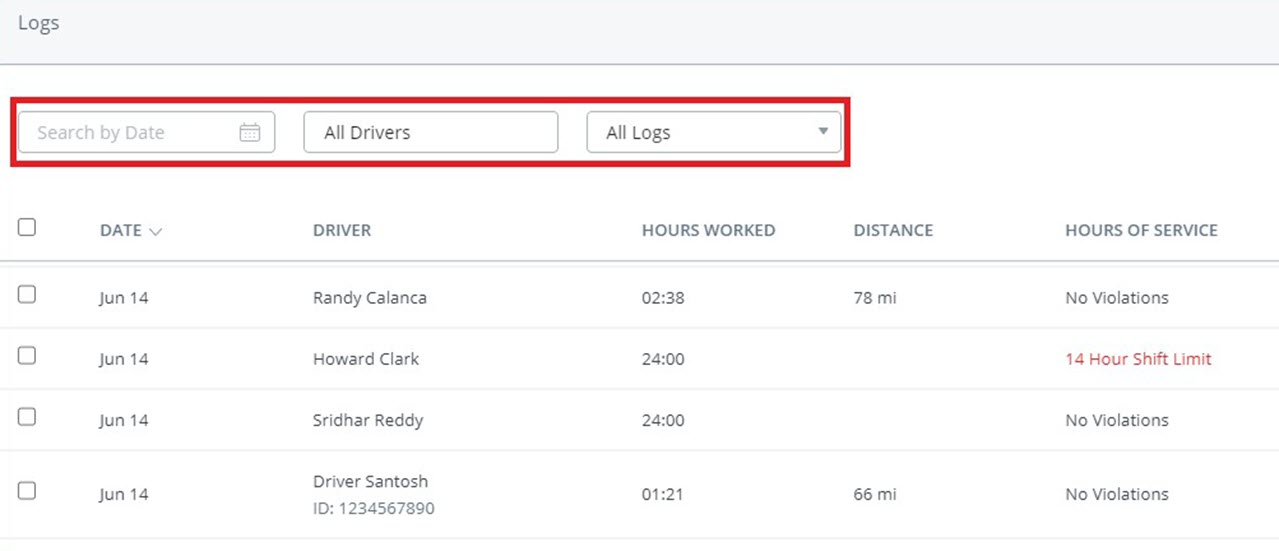 4. Click on a row to view that day's logs for the associated driver. The Logs page displays details of the selected log.

5. Scroll down to the Log Form section, Form and Manner violations are shown in red.
6. Violations are listed below the log graph.

7. Scroll to the bottom of the screen to find your Driver's signature and Inspection Report(s) for the day. You can learn more about inspection reports here.

Note: If you are having trouble viewing your driver's logs, please try signing into the Fleet Dashboard from a different web browser. We recommend the latest version of Google Chrome browser.
Related Content
Share this with others
This article also appears under: