| | |
| --- | --- |
| Audience  | Drivers |
| Applies To  | Driver App  |
Introduction
One of the requirements of the ELD Mandate is to send an output file to a DOT officer. The output file contains raw data that an officer can view to analyze the hours of service and the use of the Vehicle Gateway. The Motive Driver App allows drivers the option for ELD data transfer (to send the ELD output file) whenever they are pulled over for an inspection. You can have a look at the Inspection Reference Card details here.
Steps : Transferring ELD output files from Driver App 
1. Log into the Driver App and tap on the Menu icon. 
2. Tap on DOT Inspection Mode (US) / Inspection Mode (Canada).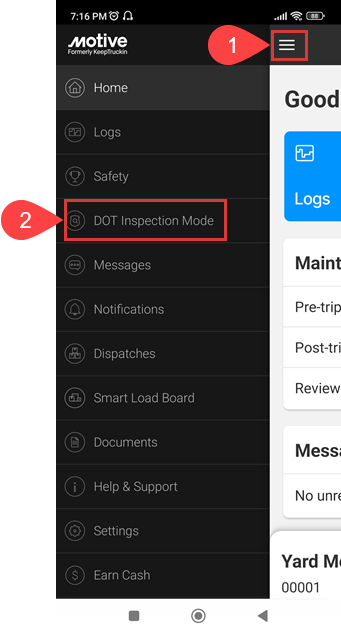 3. Tap Begin Inspection to let an officer view your logs directly from your device.
4. To Send your ELD output file to the DOT (web service) or law enforcement official (email), tap Send Output File.
5. To email or fax a copy of your logs to an officer, tap Send Logs.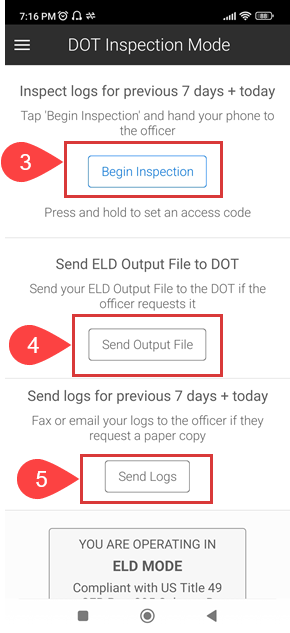 Note: The emailed recipient will then receive a confirmation if the logs were submitted successfully.
Share this with others
This article also appears under: