| | |
| --- | --- |
| Audience | Drivers |
| Applies To | Driver App > Inspection Mode |
Introduction
Drivers can lock the Motive Driver App in DOT Inspection Mode during inspection to maintain the privacy of their content in the app.
Enabling this feature restricts the officers to only view the past 8 days of logs in the DOT Inspection Mode.
This feature ensures DOT officers do not view any other information in the app during the roadside inspection of the driver's logs.
Even if officers try to close the Driver App and reopen it, it will still remain on the lock screen.
Steps: Setting up DOT Inspection mode
1. Log into the Motive Driver App and tap on the hamburger icon in the top-left corner.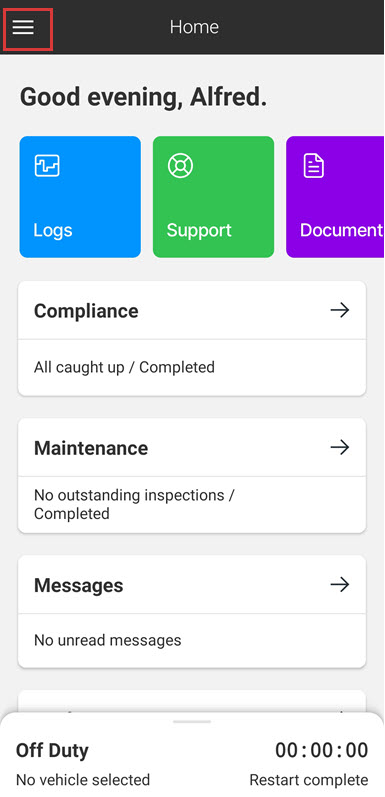 2. Tap on DOT Inspection Mode in the menu.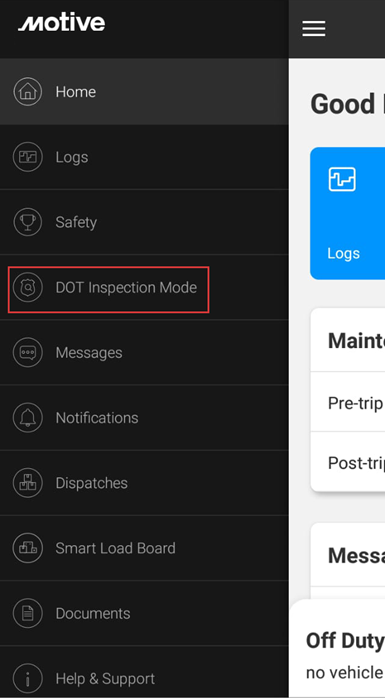 3. Before handing over your device, tap and hold the Begin Inspection button to bring up the access code option. It will display the Access Code screen.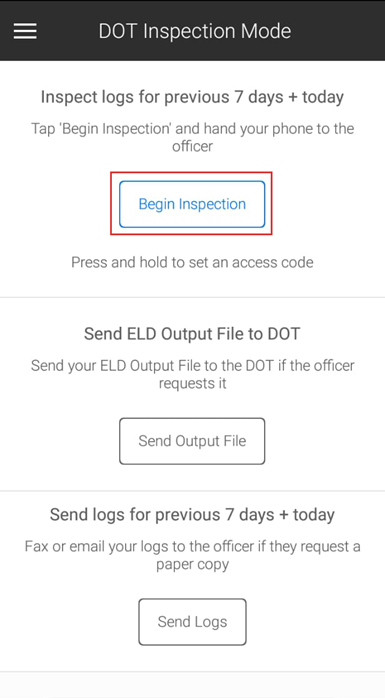 4. Here, set up a 4-digit access code to lock the Driver App in DOT Inspection Mode. Reconfirm the code on the next screen.
5. After confirming the code, hand over your device to the DOT officer.
Note: Once the Motive Driver App is locked in DOT Inspection Mode, it is not possible to go back to the Motive Driver App without entering the access code.

6. To exit the locked DOT Inspection Mode, enter the access code again.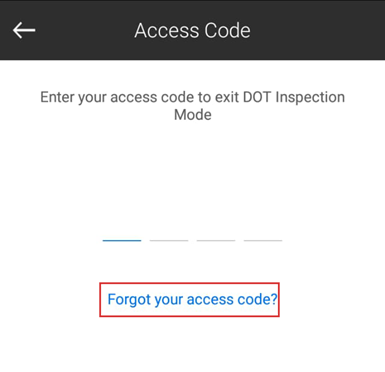 7. If you forget your access code, simply hit Forgot your access code? to log out of the app and log back in.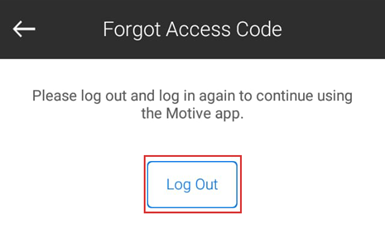 For more information read FMCSA DOT vehicle Inspection requirements.
Related Content
Share this with others
This article also appears under: