| | |
| --- | --- |
| Audience | Fleet Managers  |
| Applies To  | Fleet Dashboard > Safety  |
Introduction
When a safety event is detected by the Vehicle Gateway, the connected Smart Dashcam automatically records a clip 10 seconds before and after the event.
The Dashcam video clip is then immediately uploaded to Fleet Dashboard.
You can find Event Details such as the Driver, vehicle, location, severity of the event, and the risk factors associated with the event being recorded.
This helps fleets proactively identify and track risky Driver behavior, as well as coach high-risk Drivers.
Steps: Viewing Dashcam videos 
1. Log into the Motive Fleet Dashboard and click on Safety in the left-hand side menu.
2. Click on the Events tab.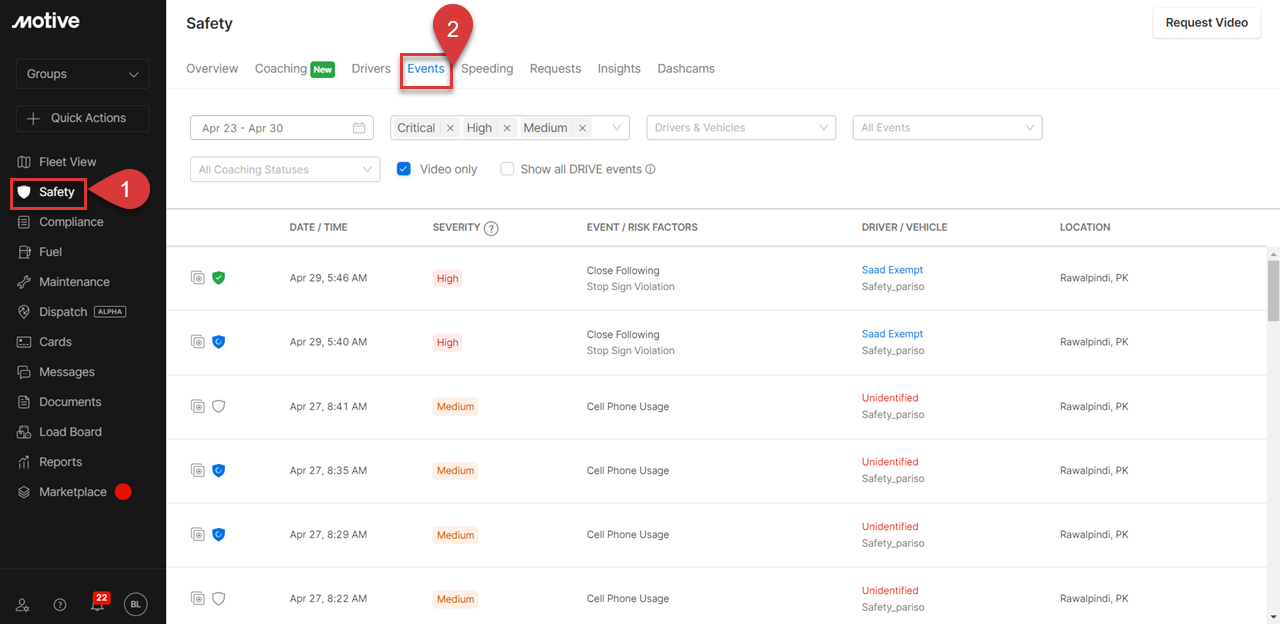 3. Use the filters like Time, Severity, Drivers & Vehicles, All Events, Coaching Statuses to get a customized view of the trips.
4. Use the filter of Video only to ensure the events shown are the ones with videos.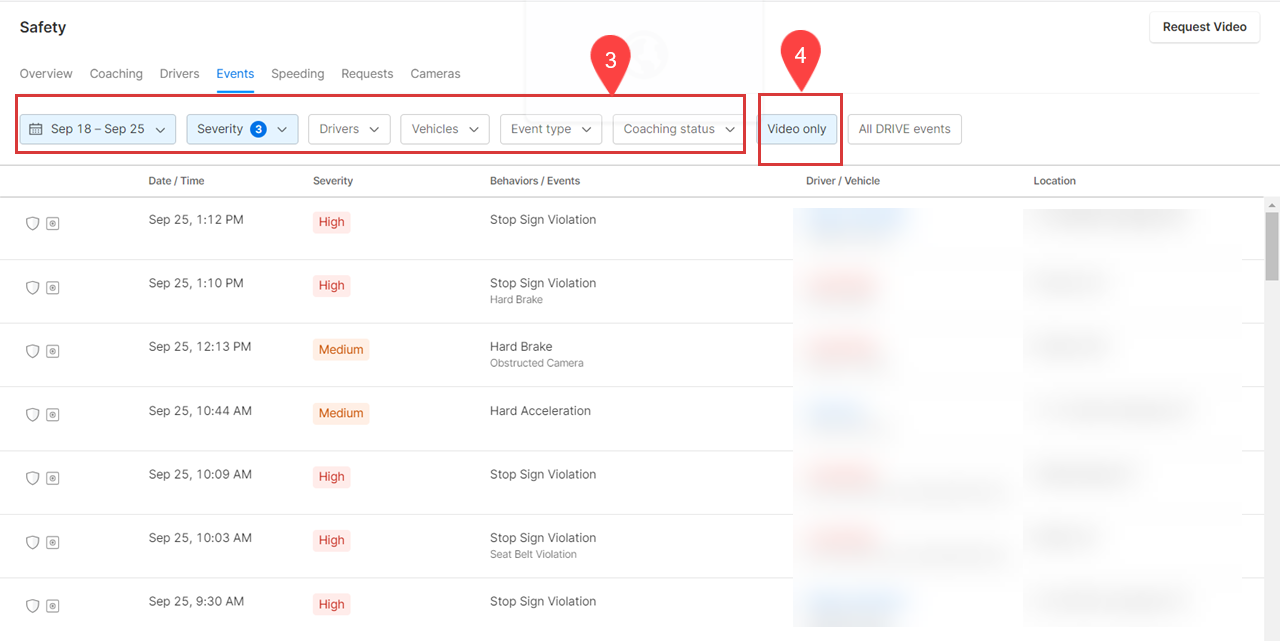 5. If a video is available for a specific event, you will see Dashcam Video icons with the listed event. Hovering your mouse over the icon shows if the video capture is from a Pending Review or a Media available.
6. Click on an event to see more details about it.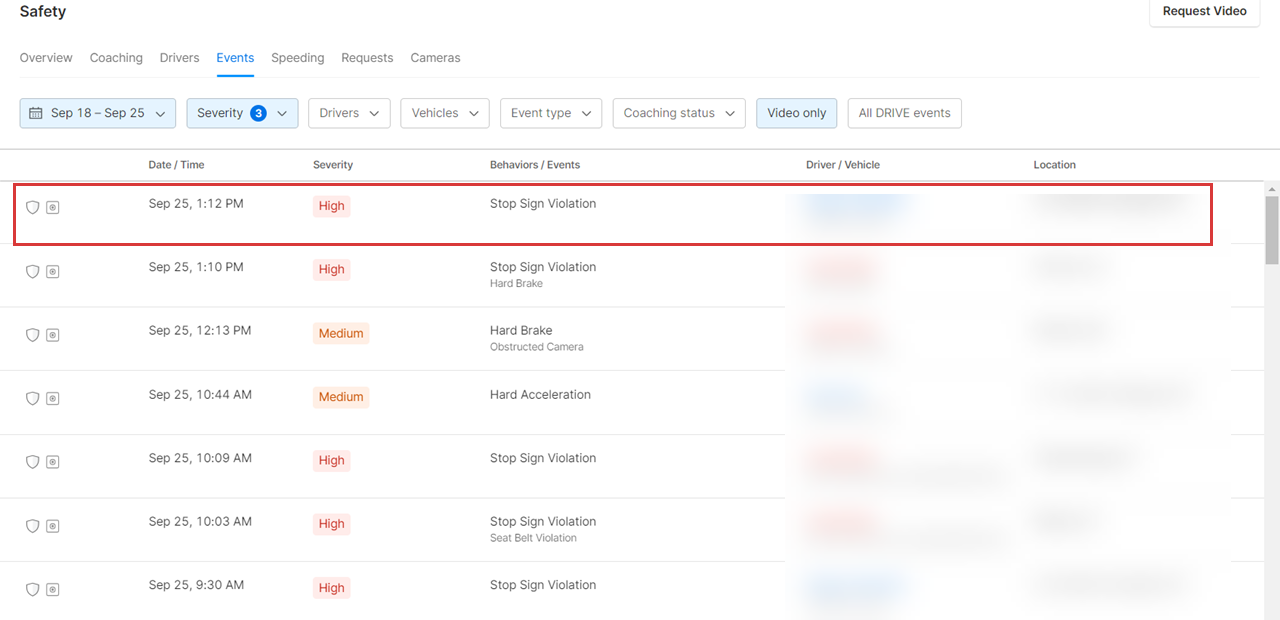 7. The event's page opens up and the video starts playing automatically for the available view.
8. The Event Details panel on the right displays details like Severity level, Risk Factors, and Additional Context of the video.
9. To get the video from Dashcam, click on the Download button on the video.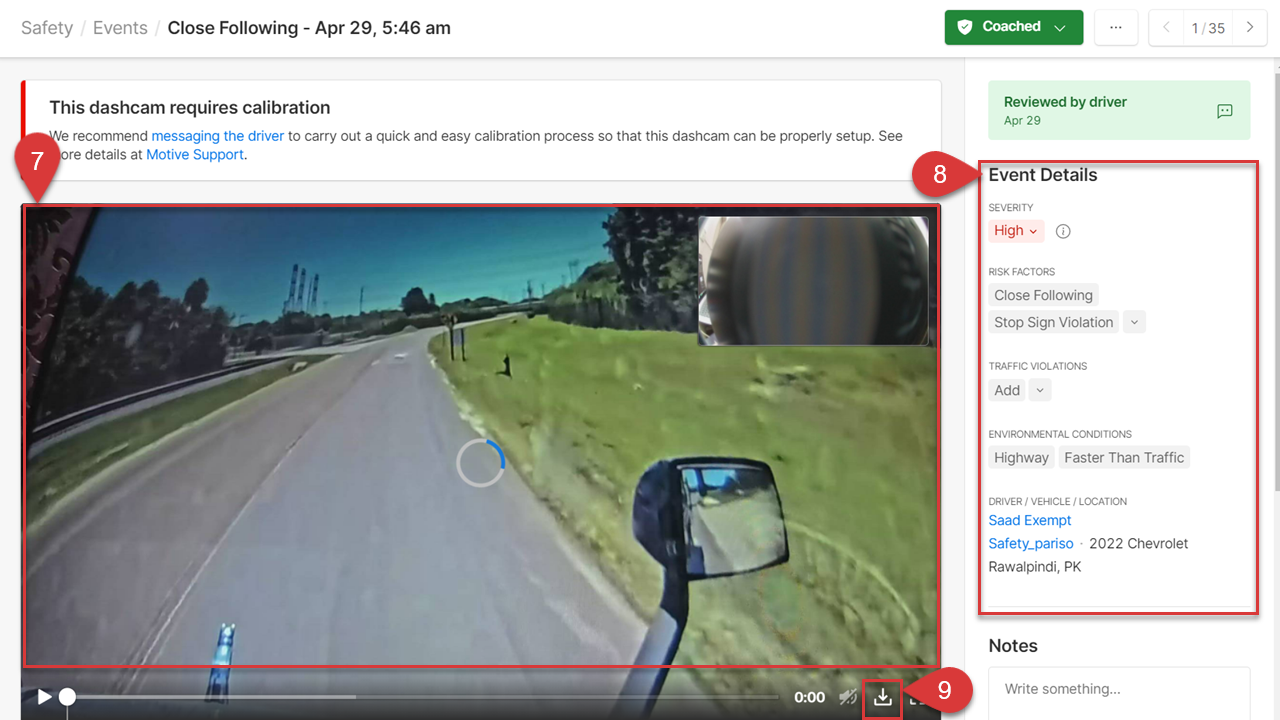 Related Content
Share this with others
This article also appears under: