| | |
| --- | --- |
| Audience | Drivers |
| Applies To | Driver App |
Introduction
Motive's team feature allows multiple Drivers (up to 9 Co-Drivers) to be logged into the Motive Driver App simultaneously using a shared handheld device. With this functionality, Drivers can seamlessly take turns driving without having to log out/ login over again. Co-Drivers can view their available Hours of Service, logs, vehicle inspections, and documents.
Note: This feature is available on the Driver application Version 44 (and above) on Android and iOS. Drivers will need to update their app accordingly in order to use this new functionality. This feature is available to US companies with appropriate cycles
Steps: Switching Co-Drivers in Driver App
1. The primary Driver needs to log into the Motive Driver App and tap on the menu icon in the top-left corner.
2. Now, tap on Settings.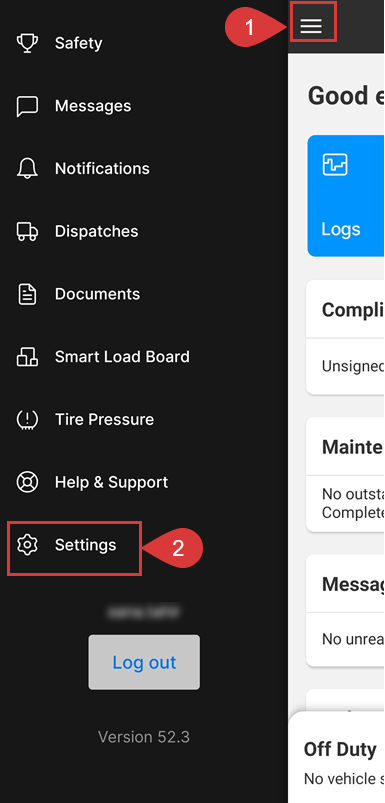 3. Tap on Co-Drivers.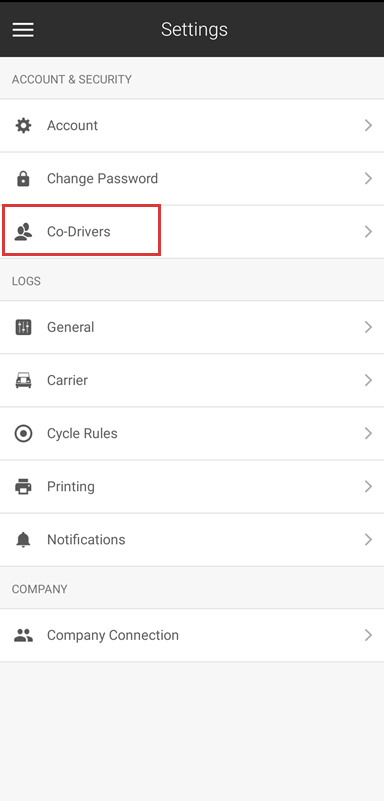 4. Tap on the 3 dots options icon next to the Co-Driver.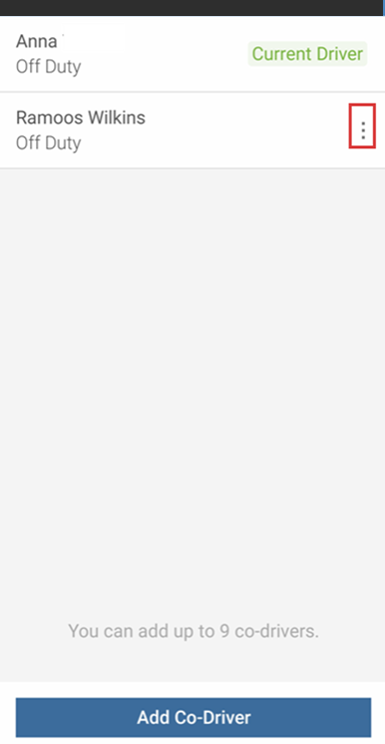 4. Tap on Make current driver.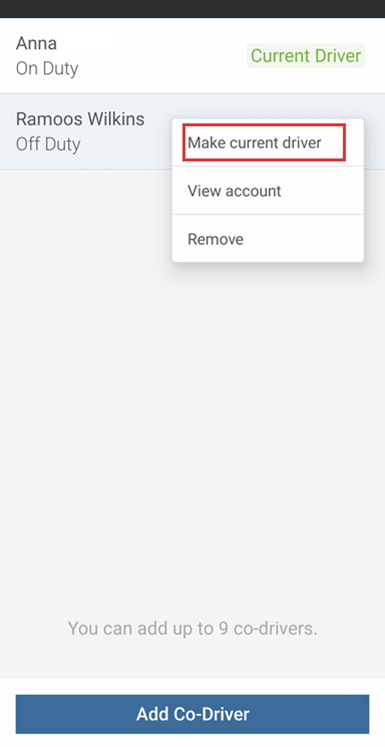 5. Tap on Yes to proceed.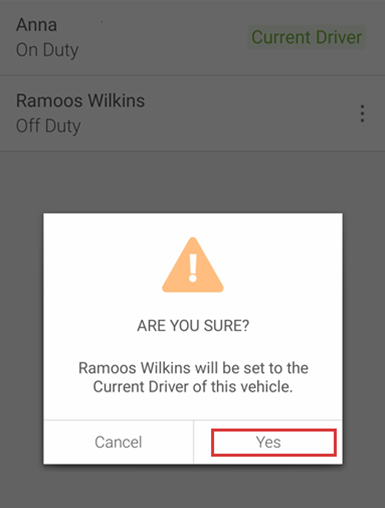 6. Upon confirmation, the Co-Driver will now be switched to becoming the primary Driver.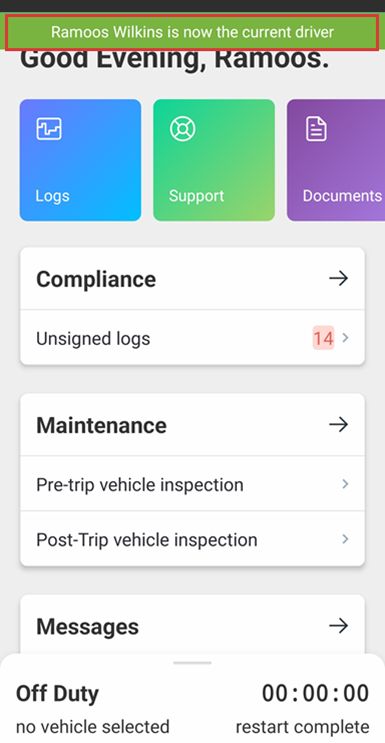 Related Content
Share this with others
This article also appears under: