| | |
| --- | --- |
| Audience | Fleet Admins |
| Applies To | Fleet Dashboard > Admin |
Introduction
Motive's messaging feature enables Fleet Admins and Managers to stay in touch with their fleet and keep them up-to-date.
Steps: Send messages from the Fleet Dashboard
1. Log into Fleet Dashboard and click on Messages in the left-hand side menu.
2. Click on Create Message icon and select either Chat or Broadcast to start a new conversation. Both of these options can be used to send messages to Drivers or Fleet Managers.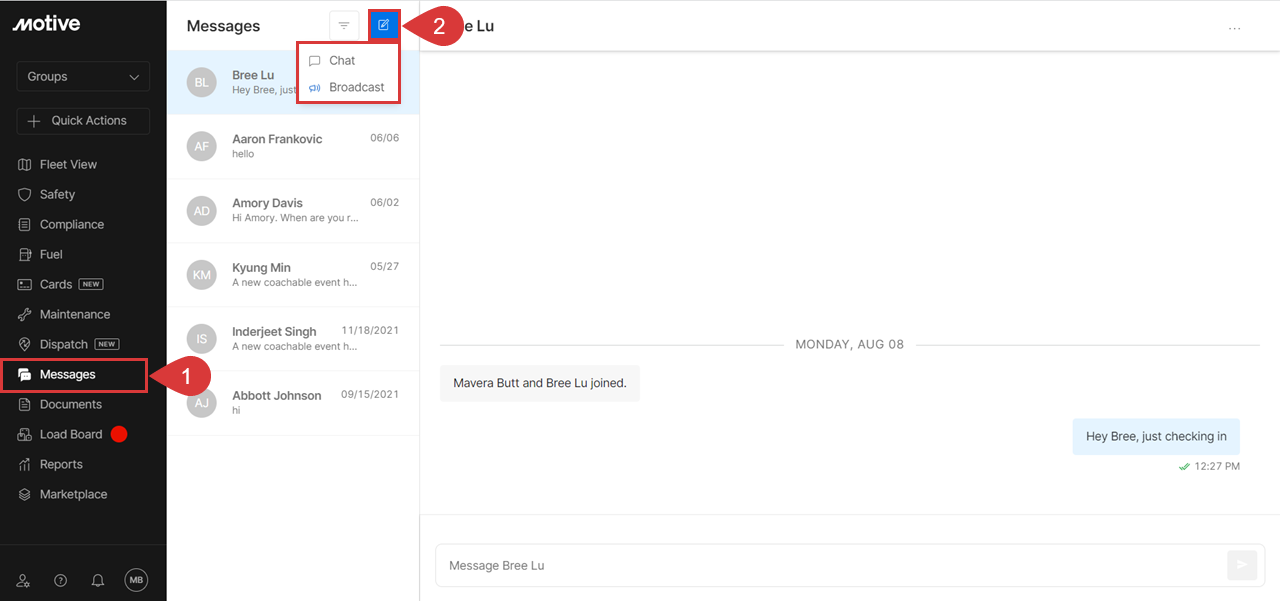 3. When starting a Chat, you can start a chat as yourself, or from a Messaging Team that you are part of. To choose, click beside Start chat as, and select your user name, or a Messaging Team.
Note:
A Messaging Team allows you and other Fleet Users to communicate from a shared inbox so that Drivers are continuously and quickly supported even through events like shift transitions, sick days, and personnel changes. To learn how to set up Messaging Teams, read this article.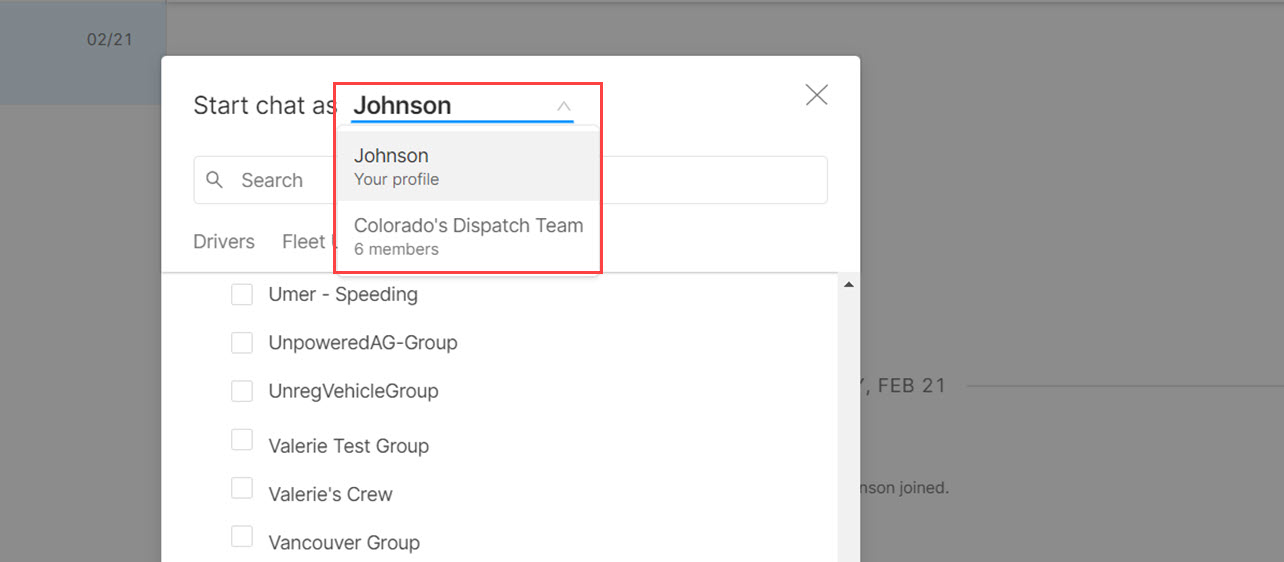 4. Next, select the Drivers, Fleet Users, and/or Groups you want to send a message to, and click on Start.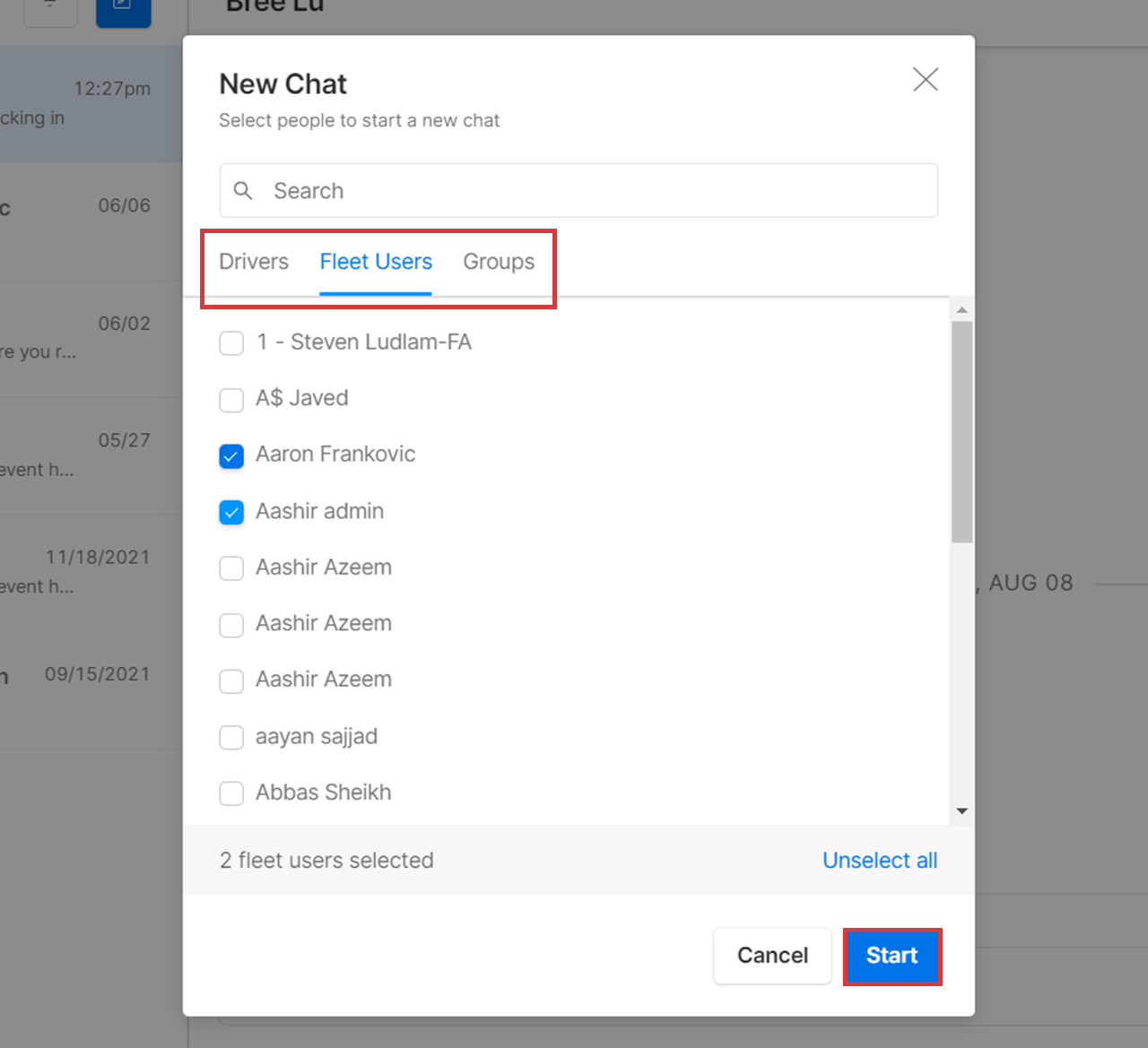 Note: Replies to a New Chat Message will be seen by everyone from the first message sent. Replies to a Broadcast Message will be included in a private conversation between the user that sent the broadcast message and the user that replies.
4. Write your message into the text box and press the Send button on the right side of the text box.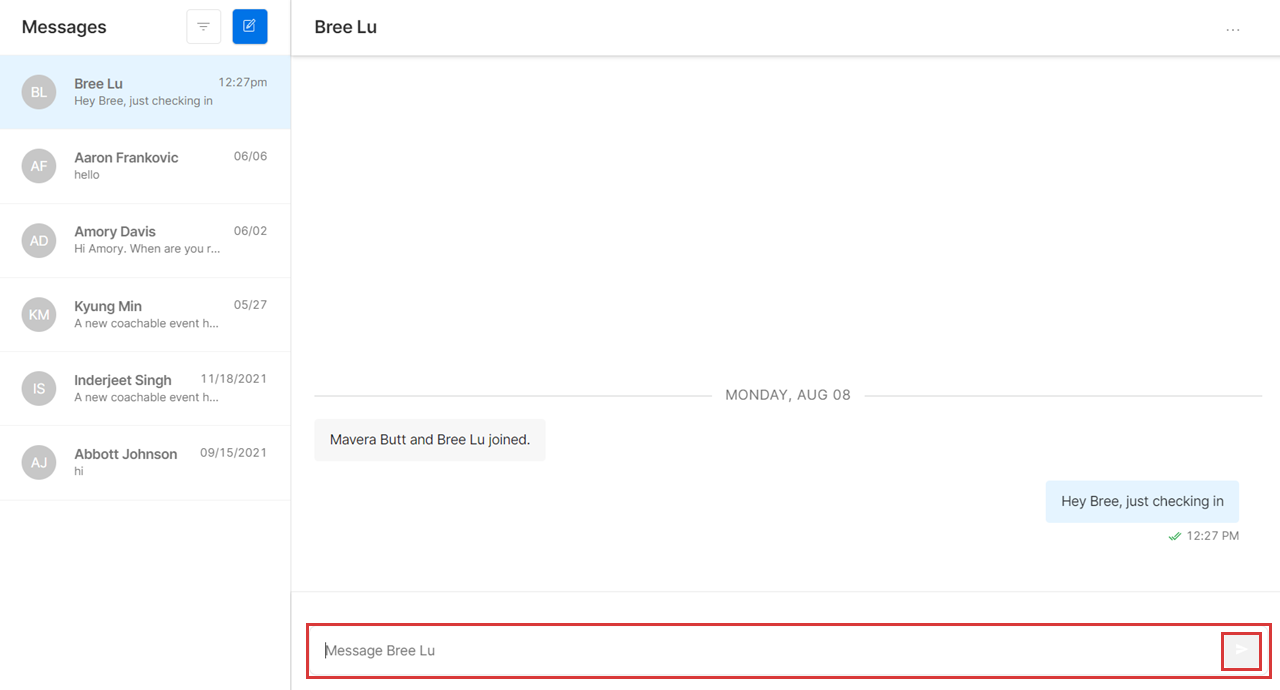 5. When the recipient has read the message, a double green check mark will appear next to your message.

6. When someone sends a message, a red notification icon will appear on the Messages tab in the left-hand side menu. Additionally, Drivers have the option to send pictures and locations as well.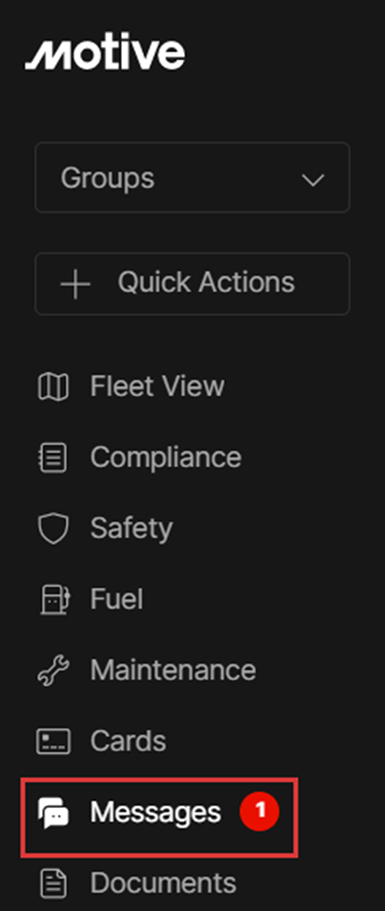 7. If your Driver sends you a picture that you would like to save, click on the photo to access the Download option.
8. Filters can be applied to narrow down the message inbox to only Unread, Broadcast Messages, or Team Messages.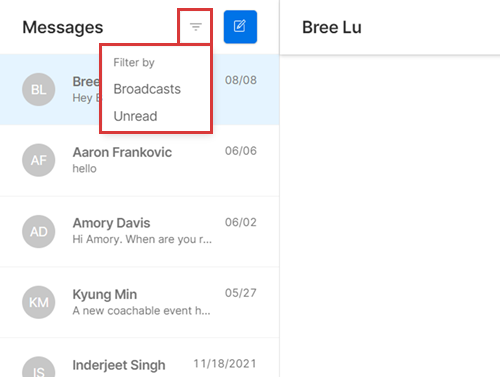 Related Content
Share this with others
This article also appears under: