| | |
| --- | --- |
| Audience | Fleet Managers |
| Applies To | Fleet Dahsboard > Fleet View |
Introduction
Live streaming allows Fleet Managers to view live AI Dashcam video in their Fleet Dashboard remotely, in real-time.
For more information, read Live Streaming Overview.
Steps: Initiating a Live Stream
Prerequisites for Live Streaming
The vehicle must have an AI Dashcam installed.
The vehicle must be turned on.
The vehicle must be in the range of a working cellular signal. The streaming video quality is dependent on the cell signal.
The Vehicle Gateway has not exceeded the monthly data limit.
The vehicle has the live stream feature enabled.
The requester has explicit live streaming permissions.
Initiate a Live Stream
1. On the Fleet Dashboard Fleet View, select a vehicle with a dashcam to live stream the video.
2. The Live tab displays. Under the Dashcam section on the live image card, click on Start live stream.
Note: The driver will be notified when the live stream starts and ends.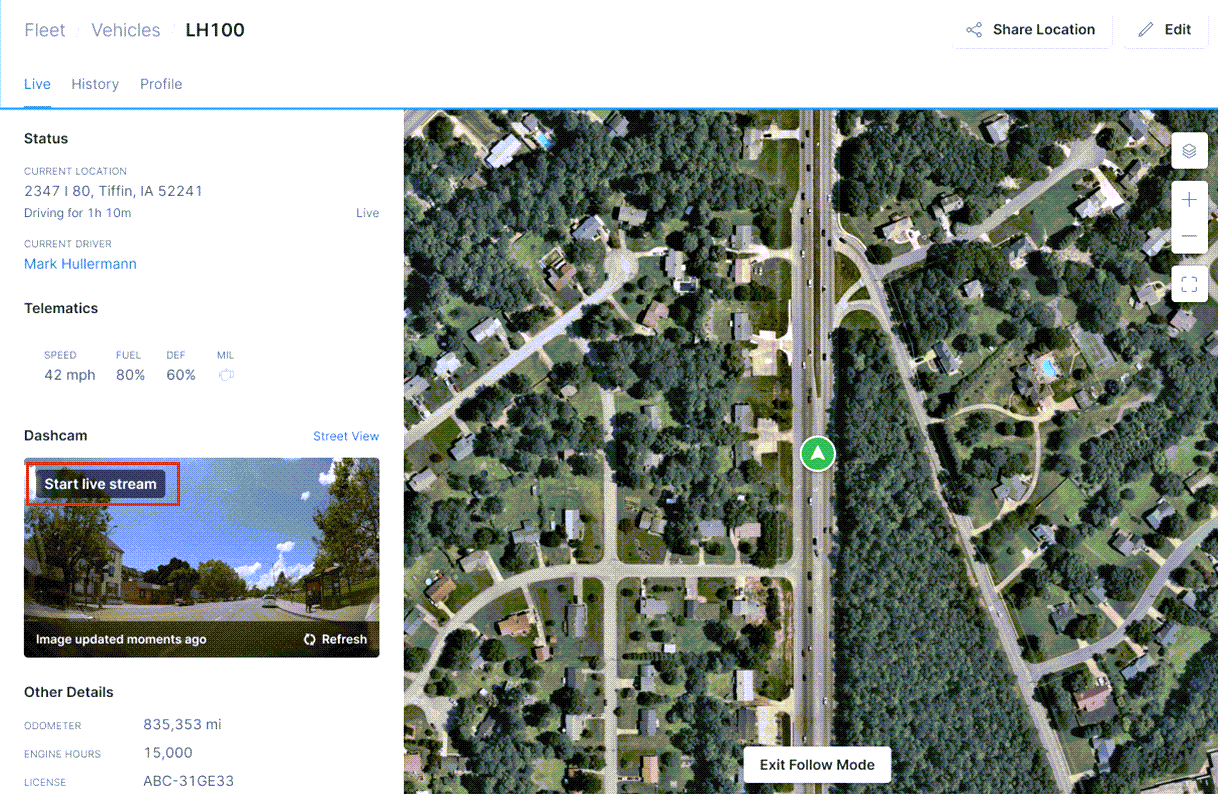 3. The 'Starting live stream' screen displays. Once connected, you can view the dashcam footage.
4. To switch the dashcam view, click on 'Switch to Driver-facing camera'.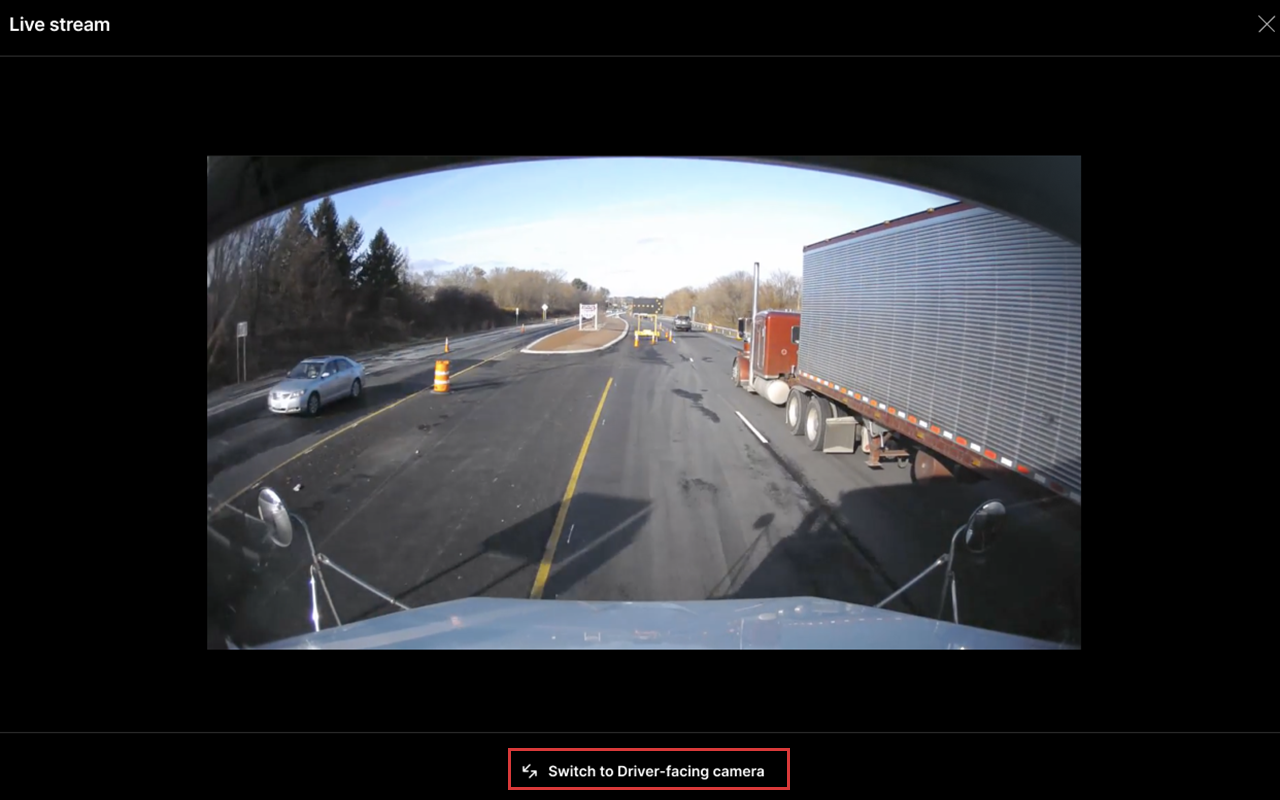 Related Content