| | |
| --- | --- |
| Audience | Fleet Managers |
| Applies To | Fleet Dashboard > Marketplace |
Introduction
Motive allows you to connect your Caterpillar-powered equipment to the Motive dashboard, with just a click of a button. By connecting your VisionLink account, Motive can pull location, engine hours, fuel level, odometer, and fault code information about your equipment.
Note: This feature is only available on the Motive Enterprise Subscription. Please contact your Motive representative if you want access to this integration. This also requires a separate Visionlink subscription.
Steps: Connecting your Caterpillar equipment to Motive Dashboard
1. Log into the Motive Fleet Dashboard and click on Marketplace from the left-hand side menu.
2. Select the OEM tab.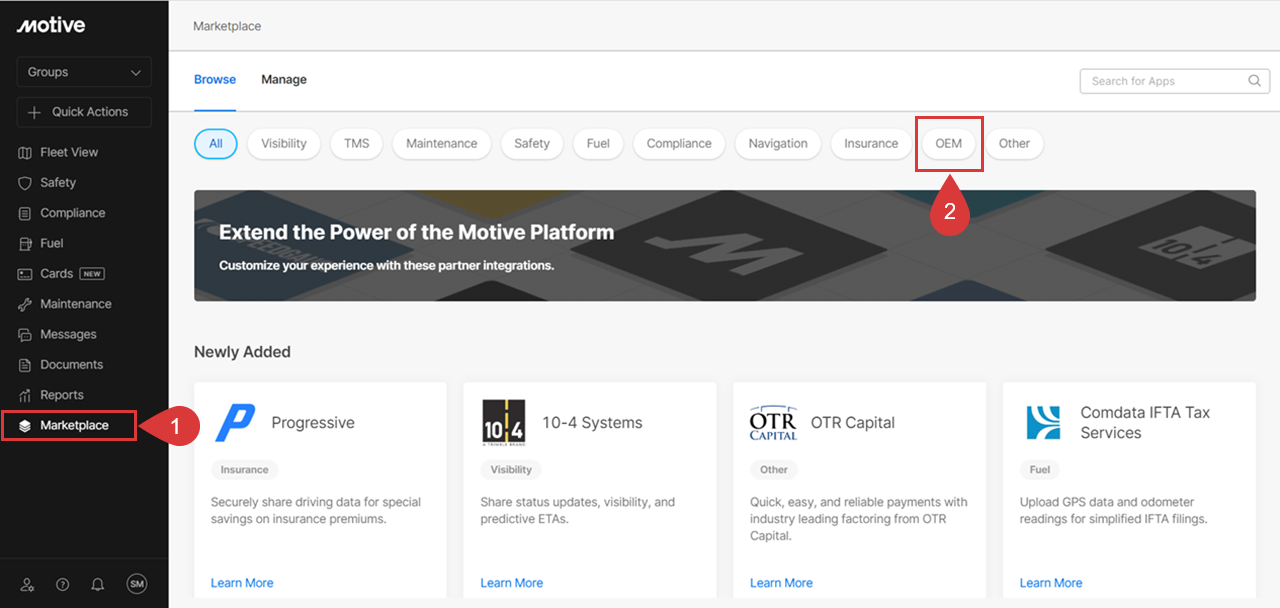 3. Click on Visionlink (CAT)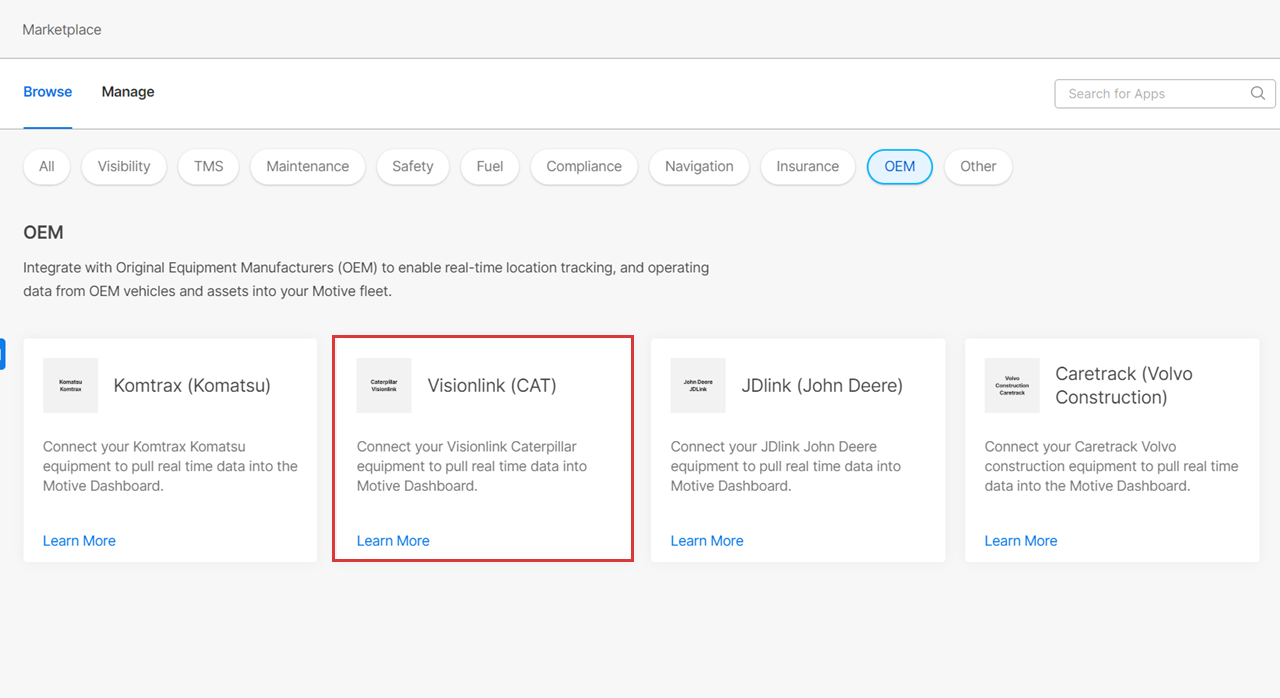 4. Install the integration and enter your VisionLink API credentials.
Note: These are distinct from your VisionLink login credentials. If you do not have API credentials, please contact your VisionLink administrator (or your CAT dealer) to create one.

5. Once the API credentials have been verified, you can manage and view the integration by clicking the "Manage" button. Synced assets start appearing here once data is received.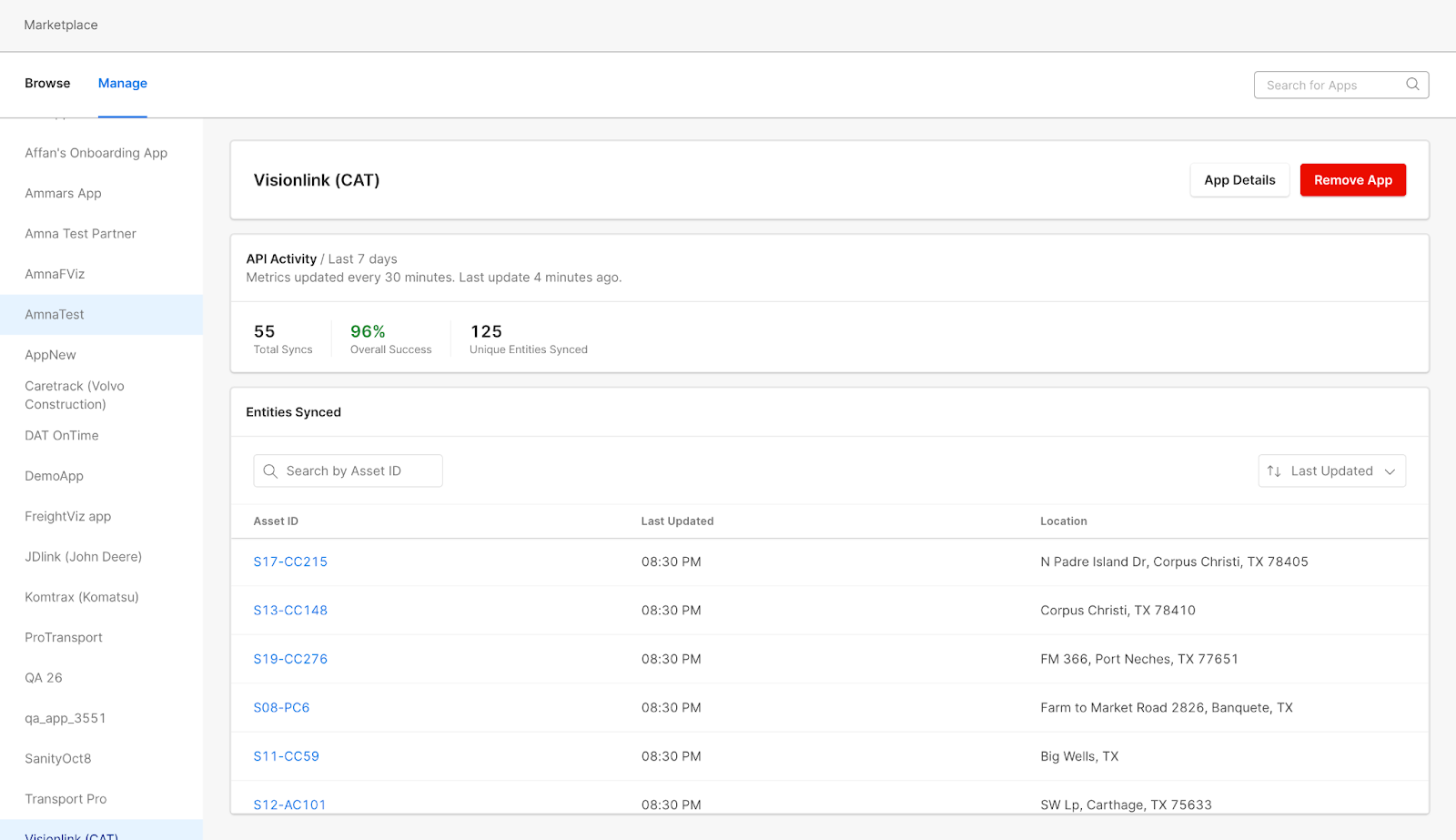 Motive will be pulling CAT Visionlink information every 30 minutes.
6. Imported Caterpillar Assets will show up in Fleet View as Assets.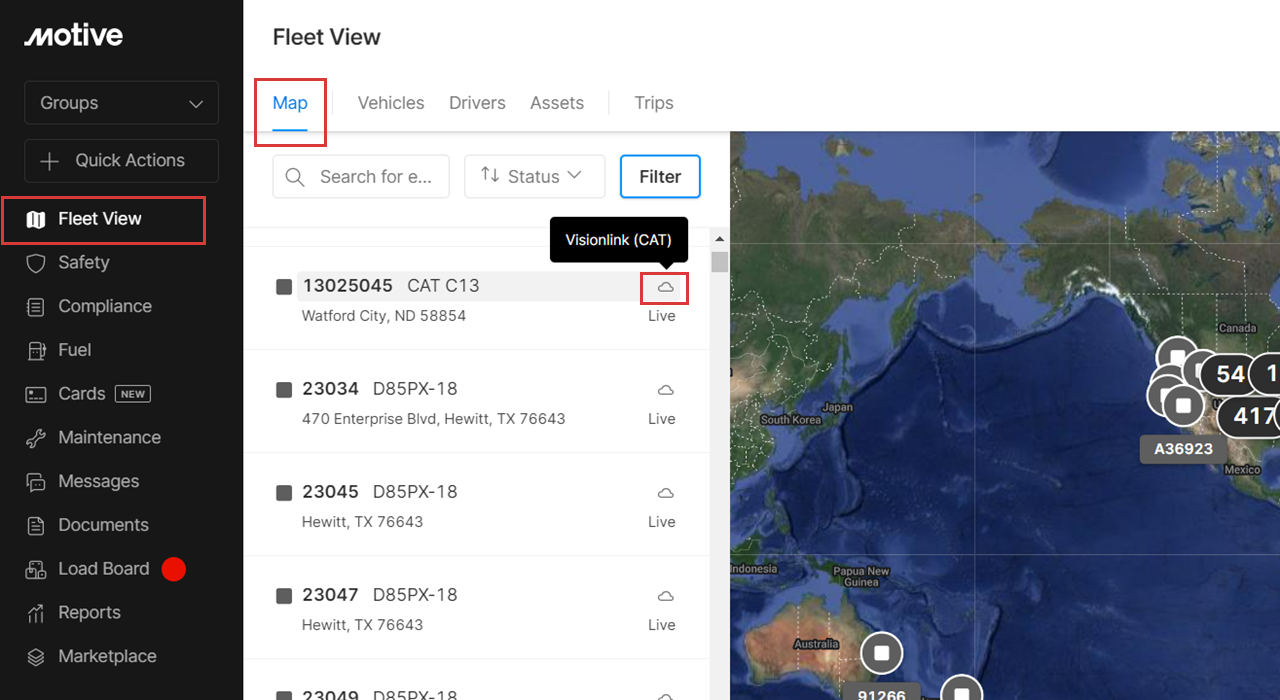 Note: Motive's partnership with CAT allows Motive to pull data from CAT's VisionLink platform. This feature is only available on Caterpillar equipment with VisionLink hardware pre-installed and an active VisionLink account. If you are unsure if your equipment can access this feature, please contact your Caterpillar dealer to see if VisionLink is included in your current package.
Related Content
Share this with others
This article also appears under: