| | |
| --- | --- |
| Audience | Fleet Managers |
| Applies To | Fleet Dashboard > Marketplace |
Introduction
Motive allows you to connect your John Deere-powered equipment to the Motive Fleet Dashboard, with just a click of a button. By connecting your JDLink account, Motive can pull location, engine hours, fuel information, and fault codes from your John Deere equipment.
Note: This feature is only available on the Motive Enterprise Subscription. Please contact your Motive representative if you want access to this integration. This also requires a separate JDLink subscription.
Steps: Connecting your John Deere equipment to Motive Dashboard
1. Log into the Motive Fleet Dashboard and click on Marketplace from the left-hand side menu.
2. Select the OEM tab.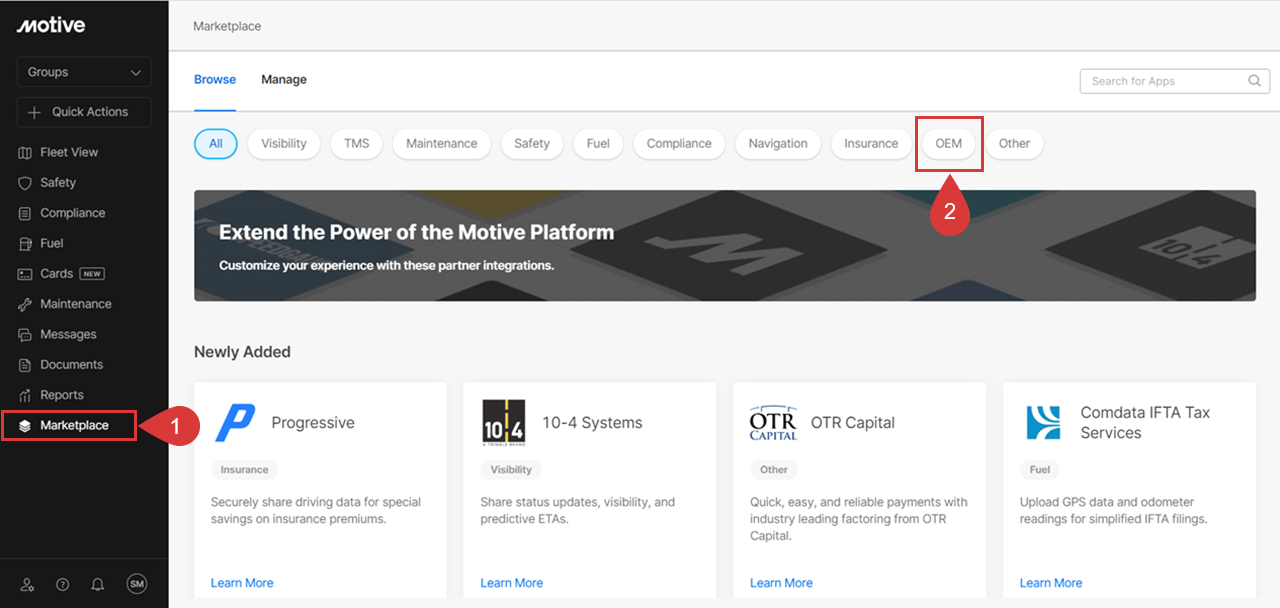 3. Click on JDLink (John Deere).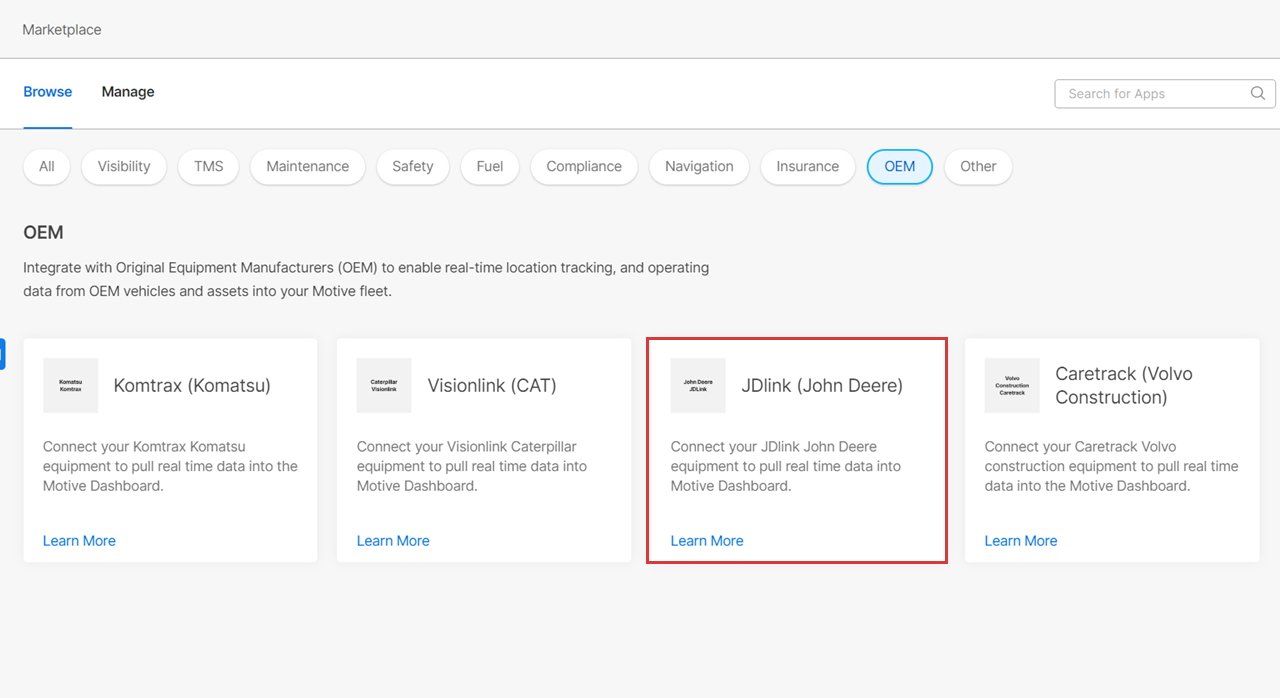 4. Install the integration and enter your MyJohnDeere credentials.

5. This navigates you to the John Deere portal, where you must connect and authorize John Deere to share data with Motive.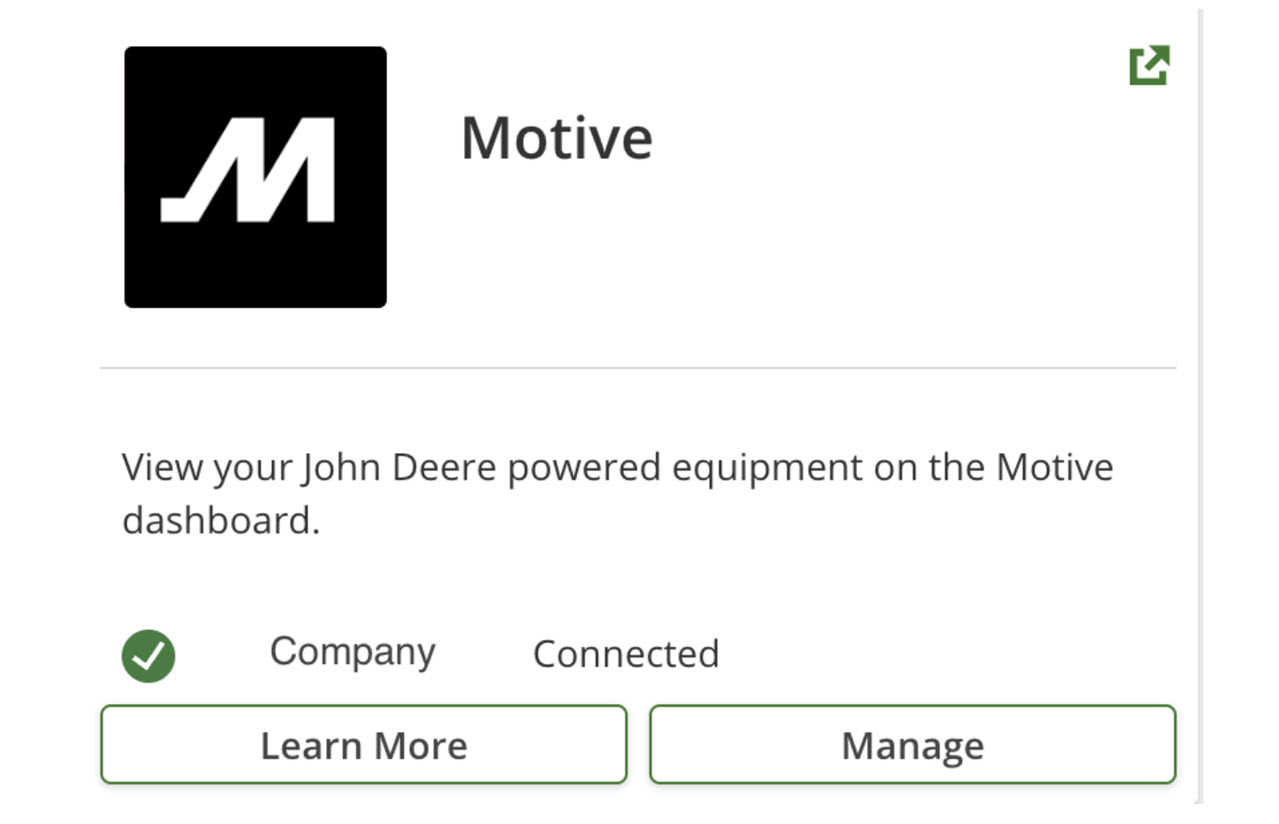 Note: To check connection permission, navigate to the following page https://teammanager.deere.com and check your own user within each org you can access, additionally, you should ensure the "Share Organization Date With Connected Software Companies" permission box is checked. This is found in the "Organization Management" section of the "Access" permissions section.
6. Once the API credentials have been verified, you can manage and view the integration by clicking the "Manage" button. Synced assets will start to appear here once data is received.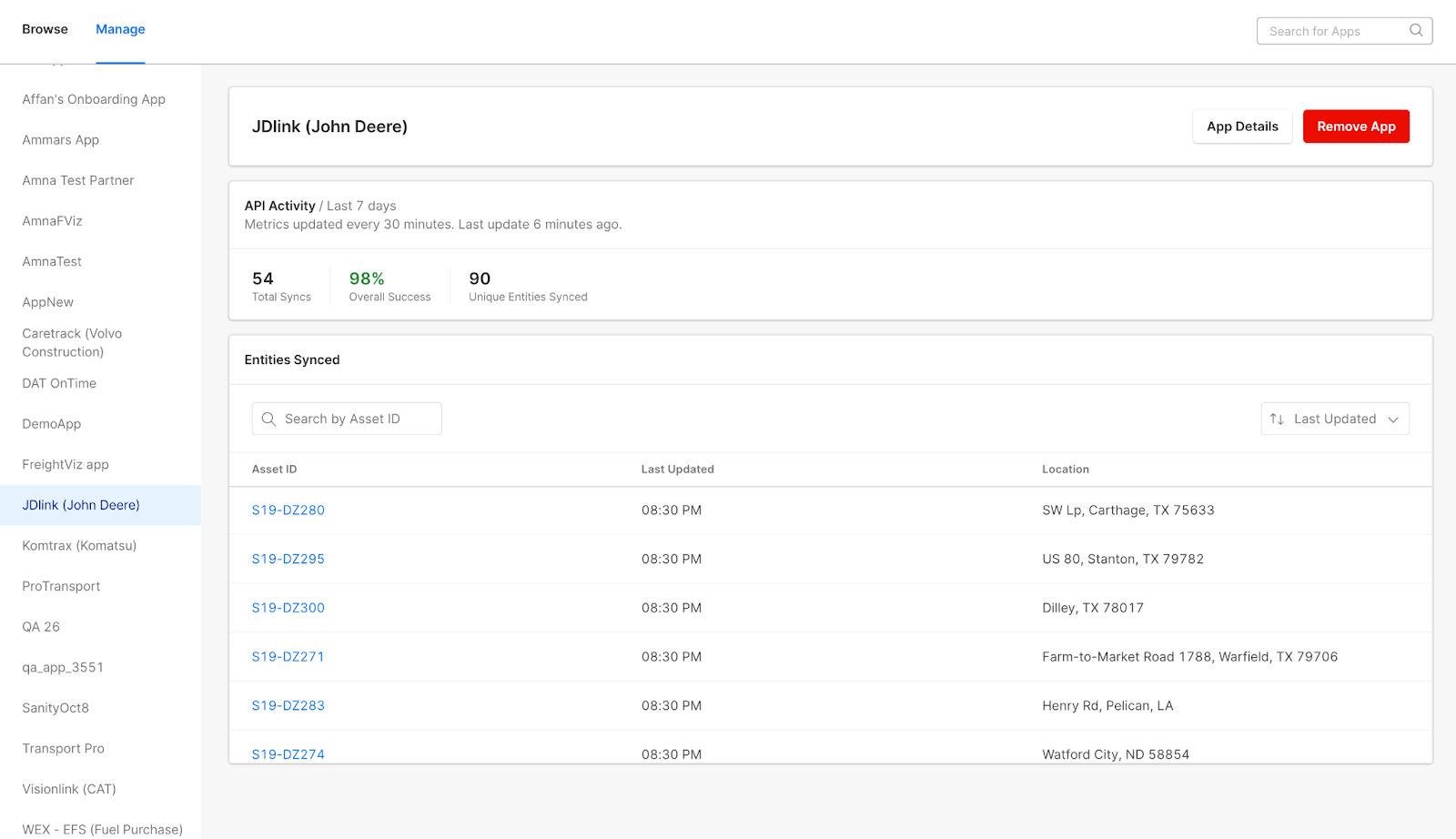 Motive pulls John Deere JDLink information every 30 minutes.
7. Imported John Deere Assets will show up in Fleet View as Assets.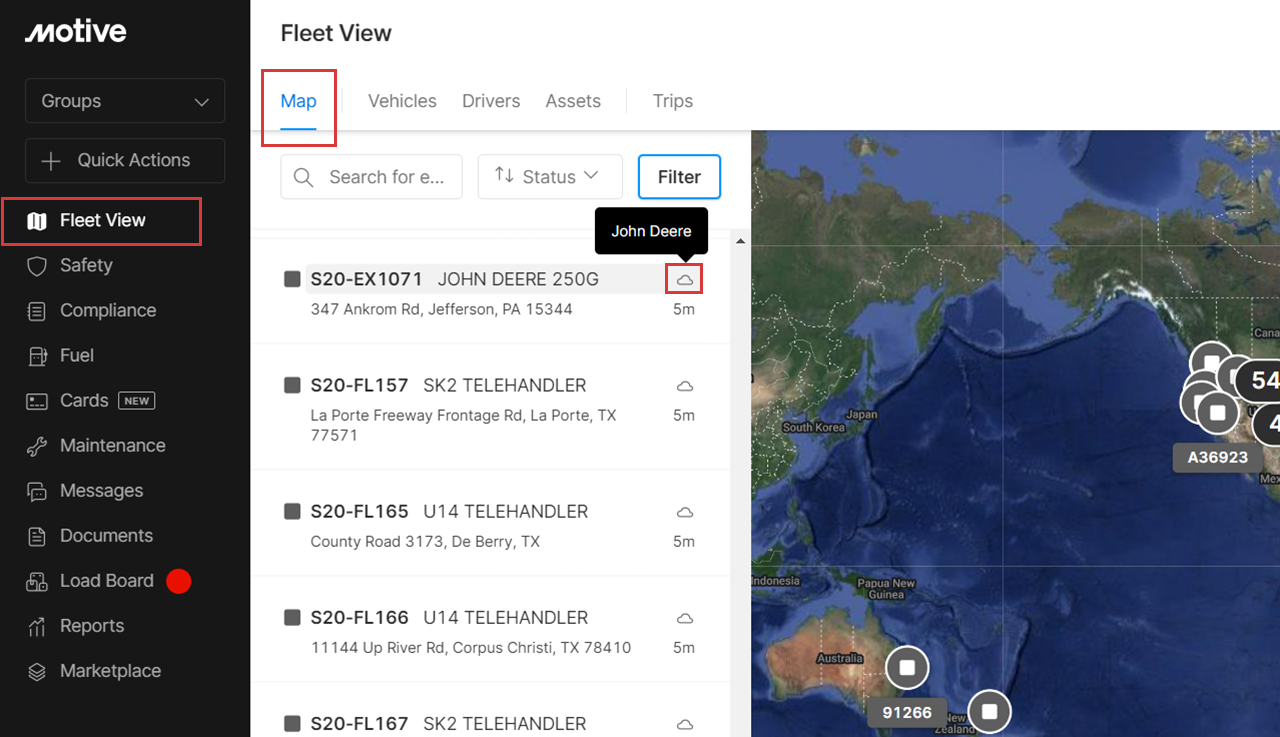 Note: Motive's partnership with John Deere allows for Motive to pull data from John Deere's JDLink platform. This feature is only available on John Deere equipment with JDLink hardware pre-installed and an active JDLink account. If you are unsure if your equipment can access this feature, please contact your John Deere dealer to see if JDLink is included in your current package.
Related Content
Share this with others
This article also appears under: