| | |
| --- | --- |
| Audience | Drivers, Fleet Admins, Fleet Managers |
| Applies To | Fleet Dashboard |
Introduction
The Ignore Drive Time feature enables Fleet Admins to ignore an incorrectly-recorded driving event and help drivers to recalculate their accurate remaining HOS in the Driver App.
This feature gives fleet users the ability to ignore ELD recorded drive time to get rid of violations internally. No changes are made to the driver's ELD outputs (log PDF/output file), to help fleets stay in compliance.
Steps: Ignoring Incorrectly Recorded Drive Time using Fleet Dashboard
Follow these steps to ignore an incorrectly-recorded drive time using the Motive Dashboard:
1. Once you have access to Ignore Drive Time, Log in to the Fleet Dashboard.
2. Click Compliance in the left-hand side menu.
3. Click Logs.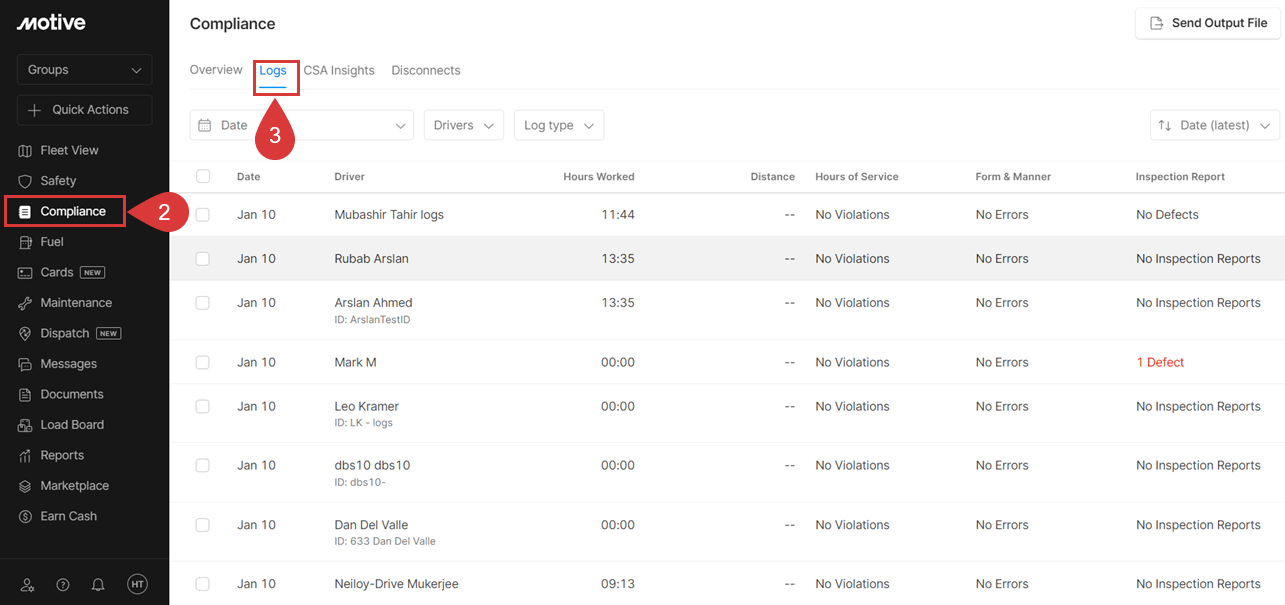 4. Select the incorrectly-recorded driving event.
5. Click Edit Log.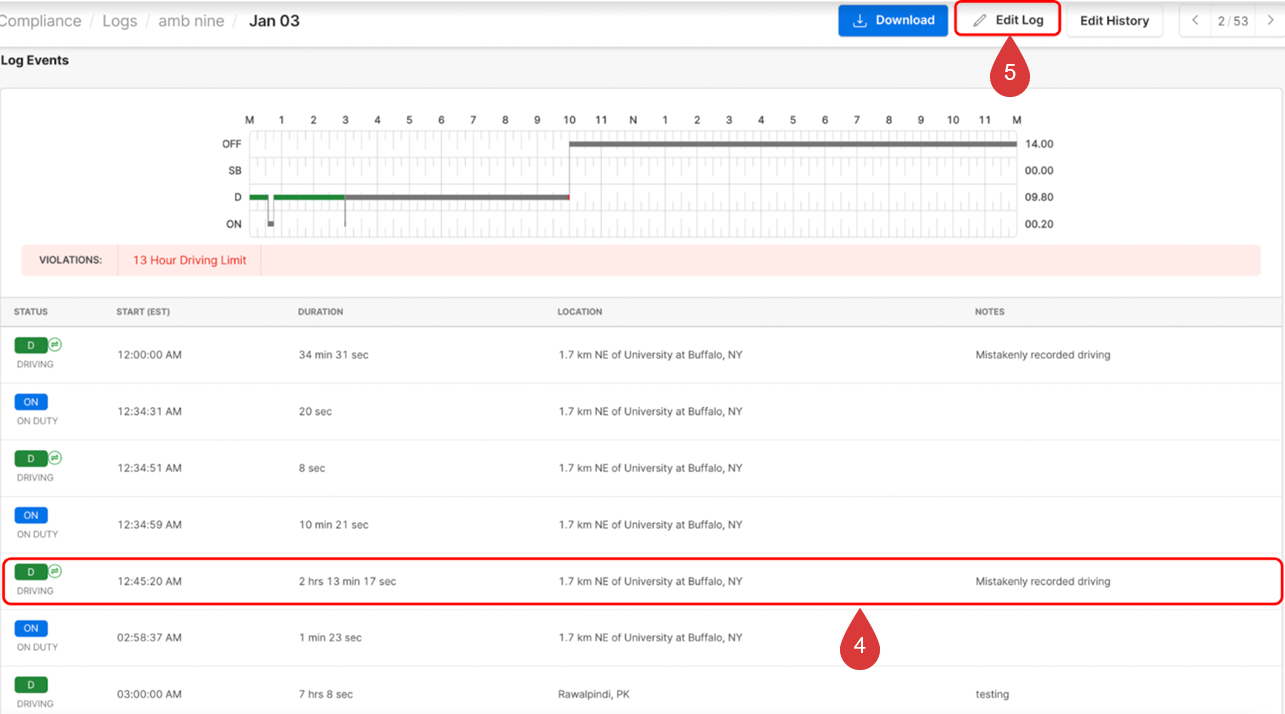 6. You will get a screen where you can see the Edit option against each recorded drive time. Click on Edit for the drive time to you want to ignore.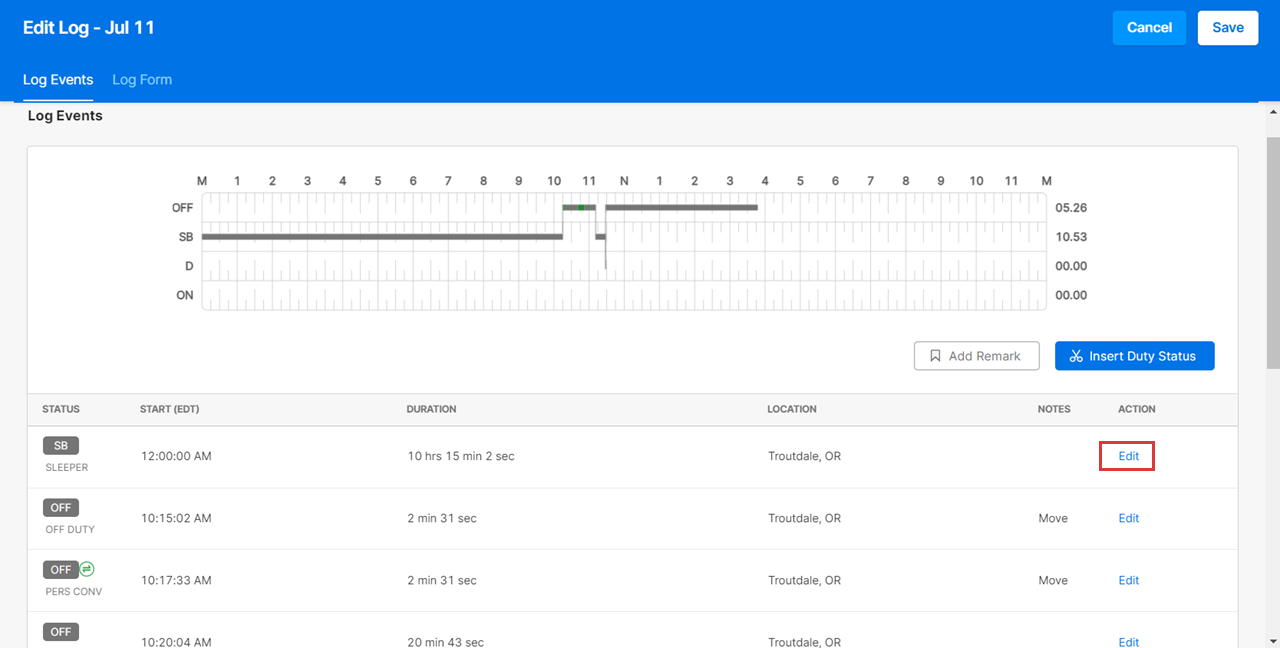 7. Check the box to select Ignore incorrectly recorded drive time.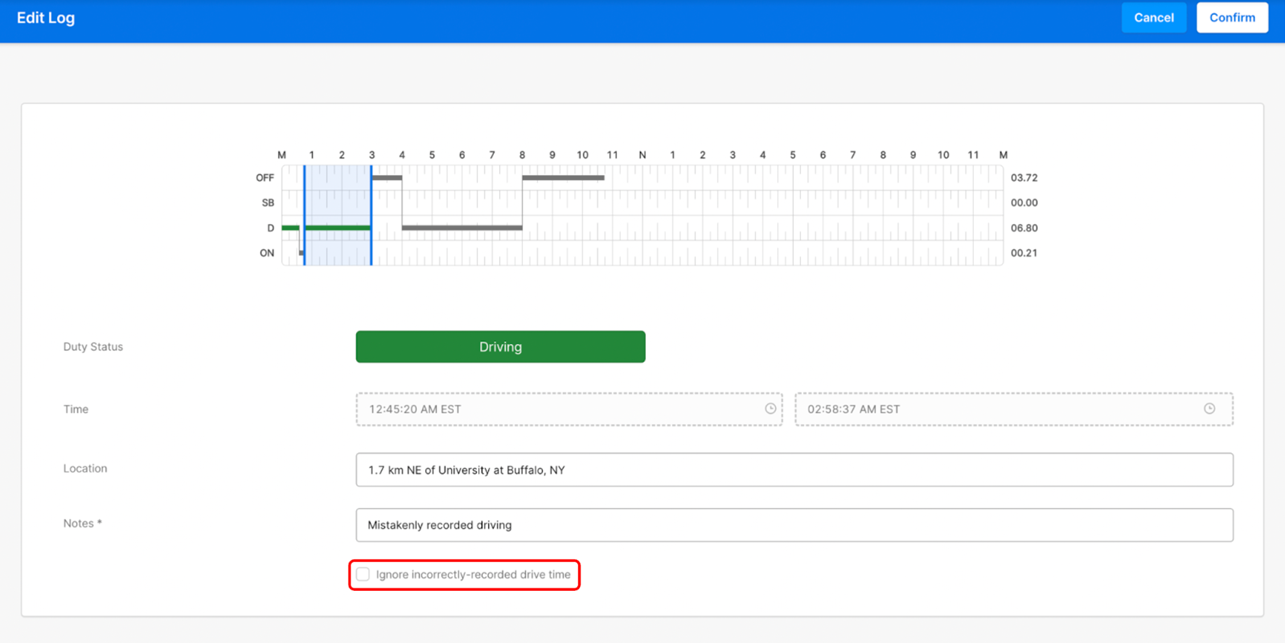 8. Select an appropriate duty status Off-Duty (PC), On-Duty (YM) or Waiting Time (WT) to recalculate driver's HOS Clocks.
9. Click Confirm.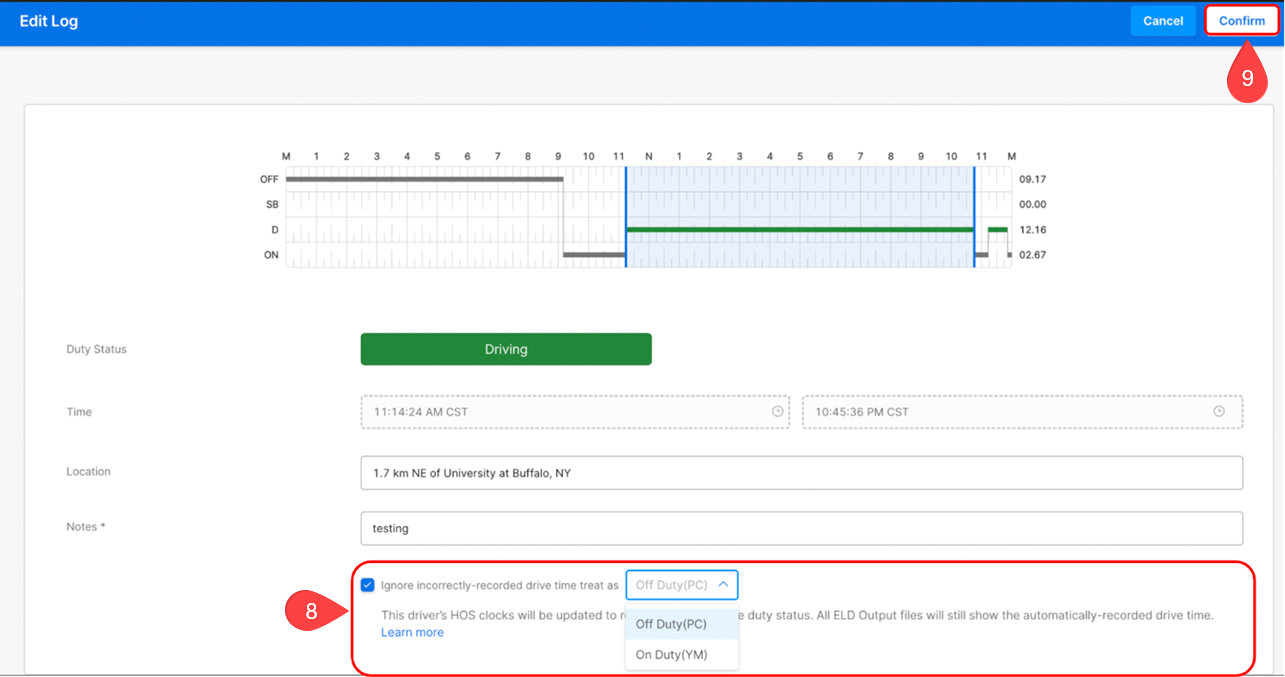 10. An automatic internal note now displays on the logs detail page under the ignored driving duty status and the driver receives a notification in the Driver App to view the log with ignored drive time.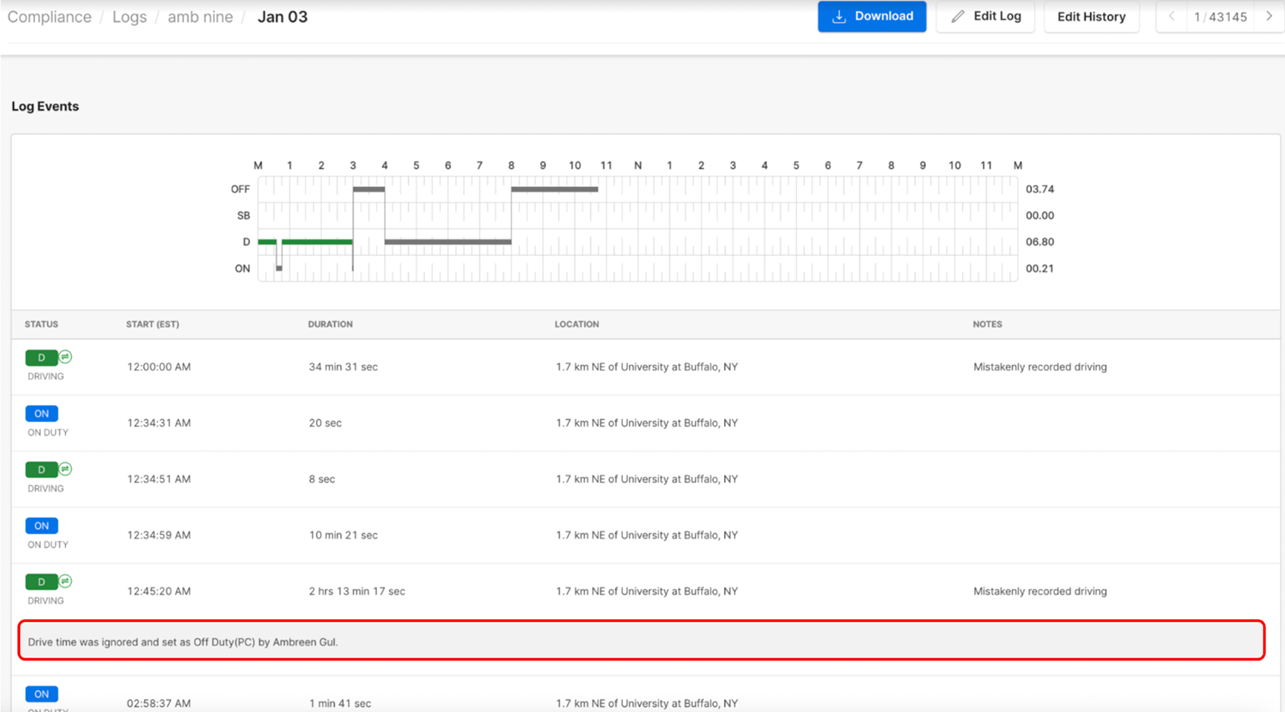 Note: The internal note is only visible within Motive Platforms (Fleet Dashboard, Driver Application) for tracking purpose and is not visible on the driver's ELD Outputs.
Related Content
Share this with others
This article also appears under: