| | |
| --- | --- |
| Audience | Drivers, Installers |
| Applies To | Vehicle Gateway |
Introduction
Vehicle Gateway is designed to make drivers' journeys more regulated and safer. It also helps the Fleet Admins and Managers to stay updated and take the necessary steps needed to ensure the smooth operation of their fleets.

Note: Ensure you have the right cable designed for your Volvo Truck. It is a special cable harness designed to connect inside the access panel on top of the dash.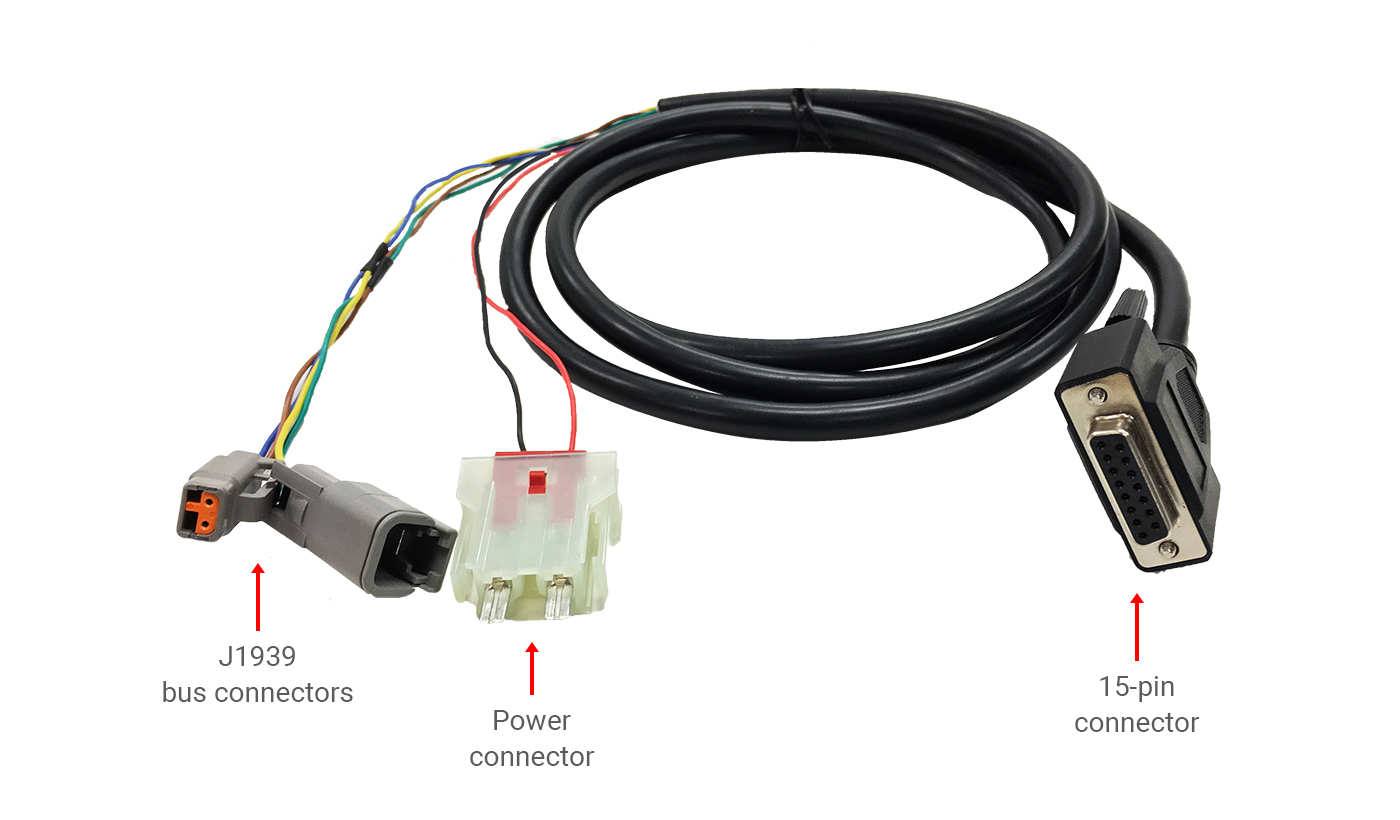 Steps: Installing Vehicle Gateway for Volvo Trucks - Models 2013-2018
1. Locate the access panel on the top center of the dash while the engine is off. This is located on the right side of the steering wheel.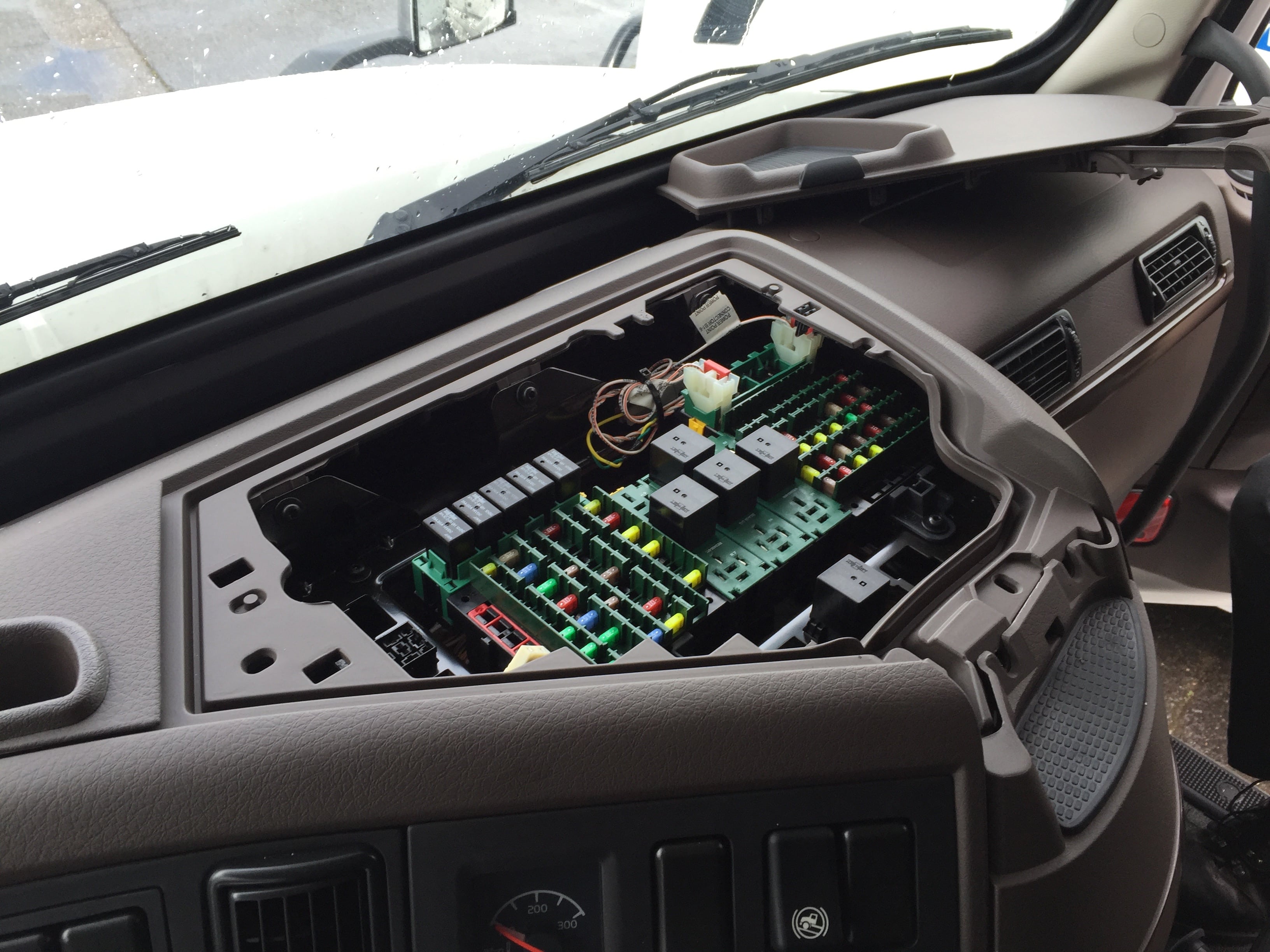 2. Remove the access panel cover. If needed, use a screwdriver.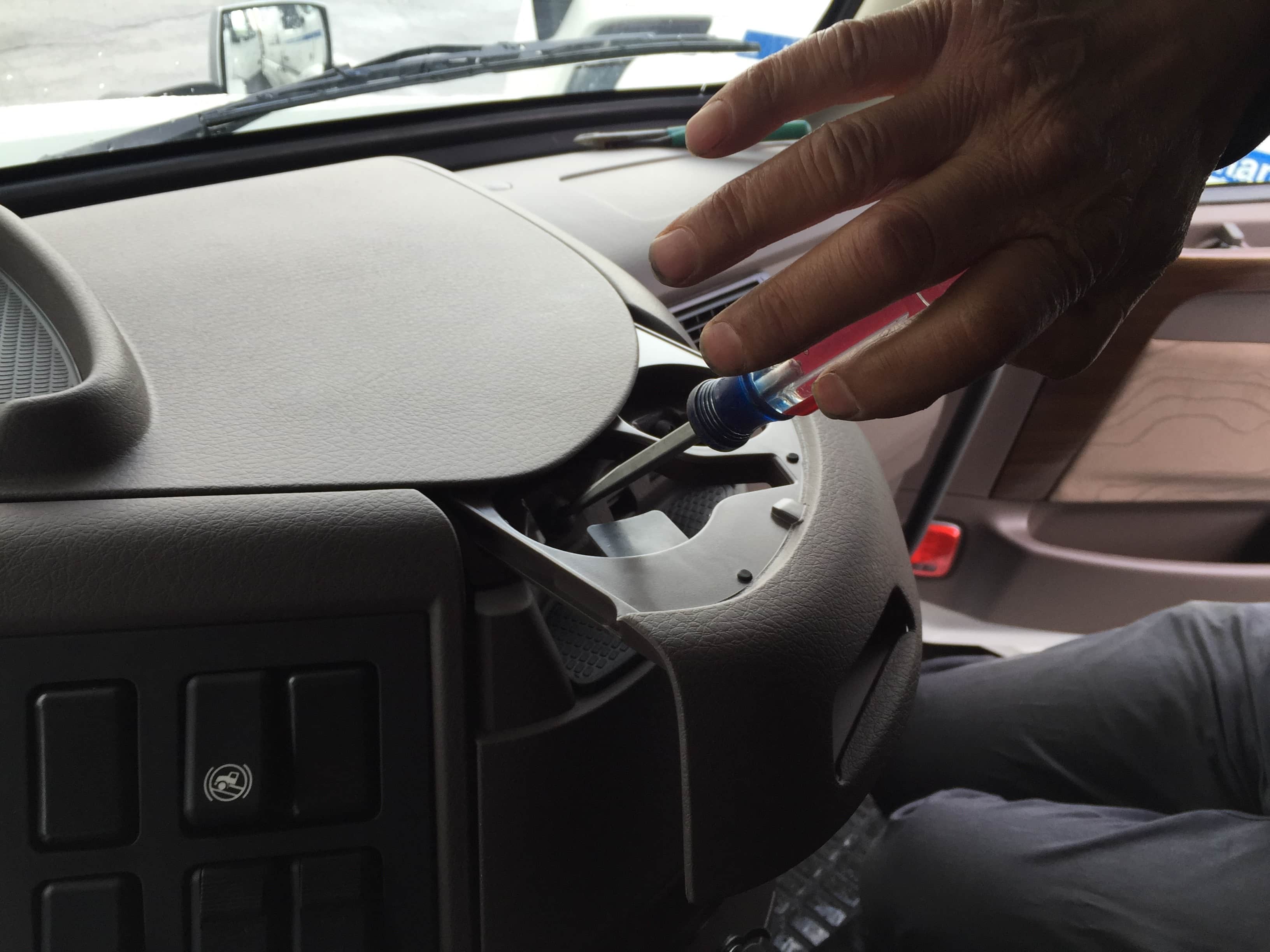 ​3. The J1939 bus connectors can generally be found by following the green and yellow wires.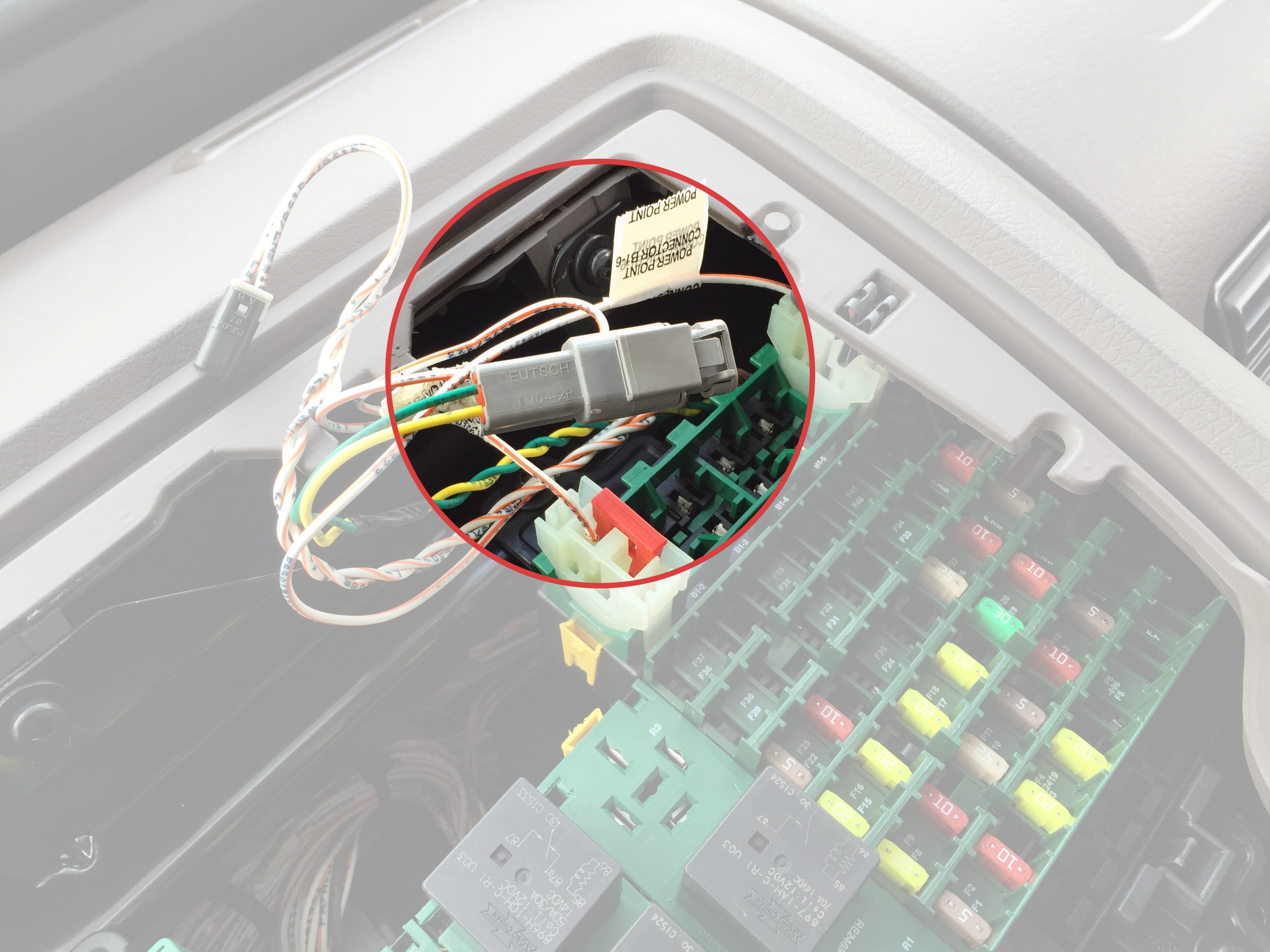 4. Detach the terminating resistor from the J1939 bus connector. Do not discard this resistor.
5. Attach the male end of the cable to the female end of the vehicle's J1939 bus connector.
Note: The point of attachment is where the terminating resistor was previously attached.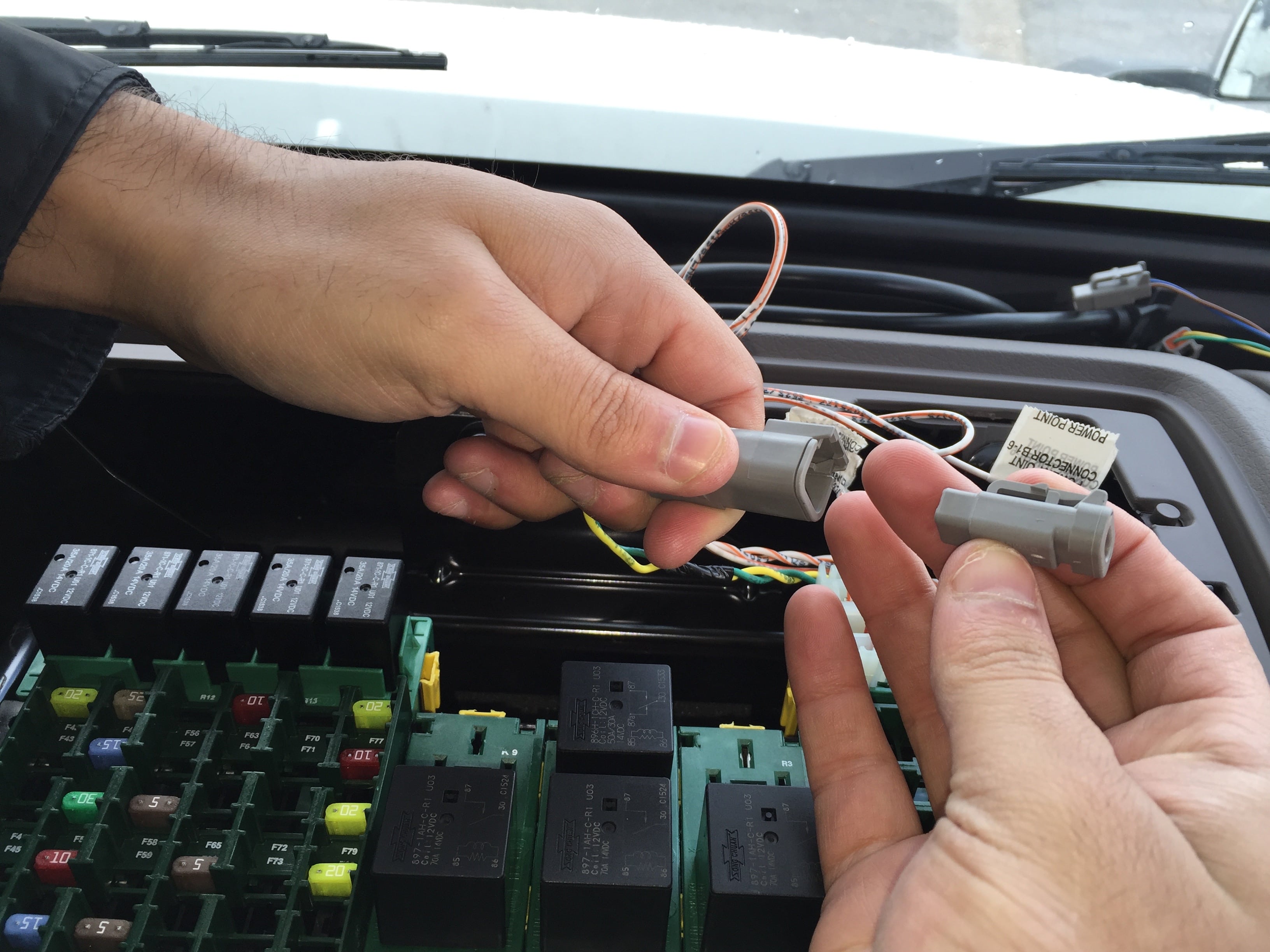 6. Attach the terminating resistor to the female end of the cable.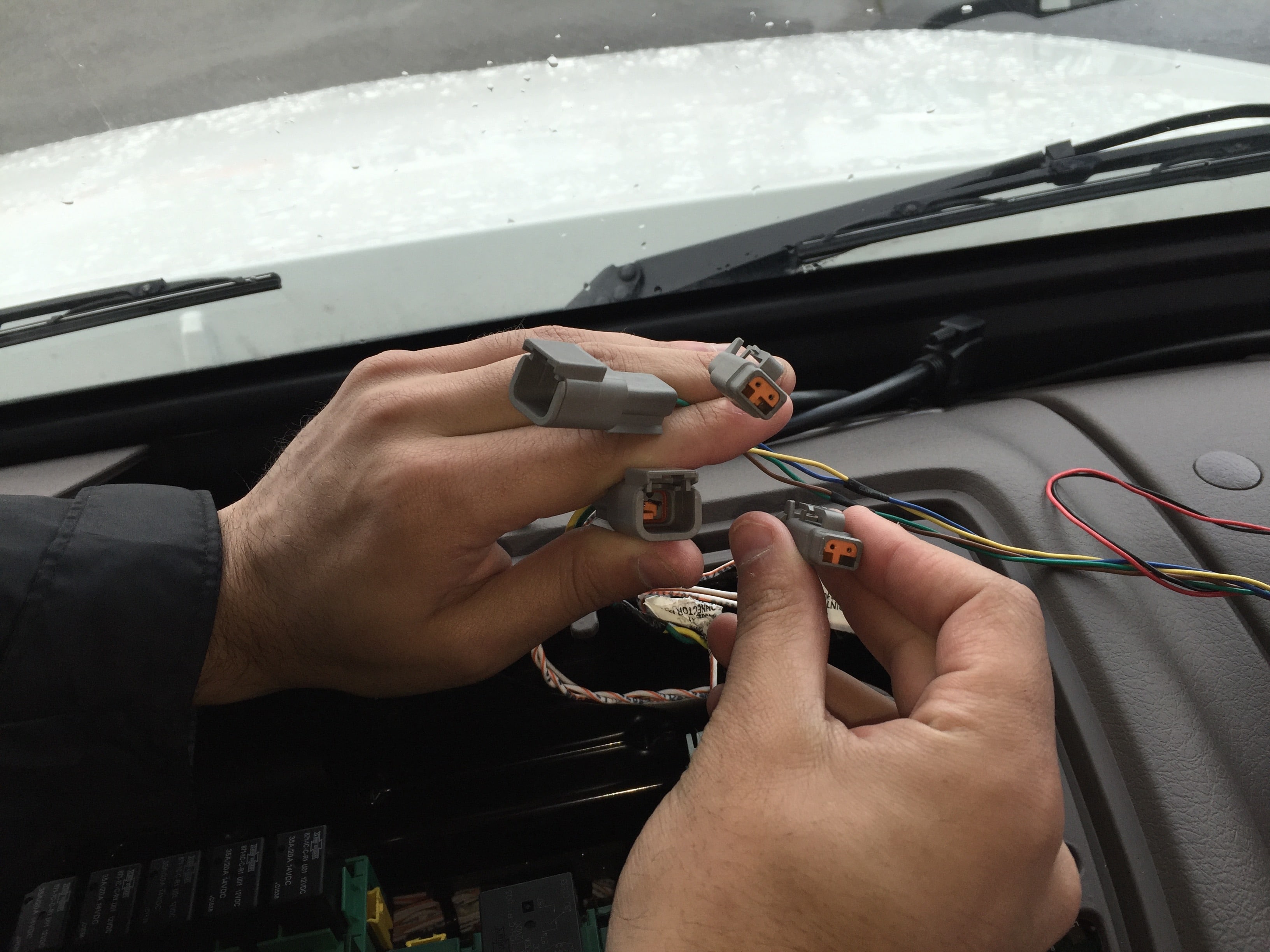 7. Find an available power outlet in the fuse area of the access panel. Plug the power connector from the cable into an outlet in the access panel. Make sure the red wire goes to power and the black wire goes to the ground.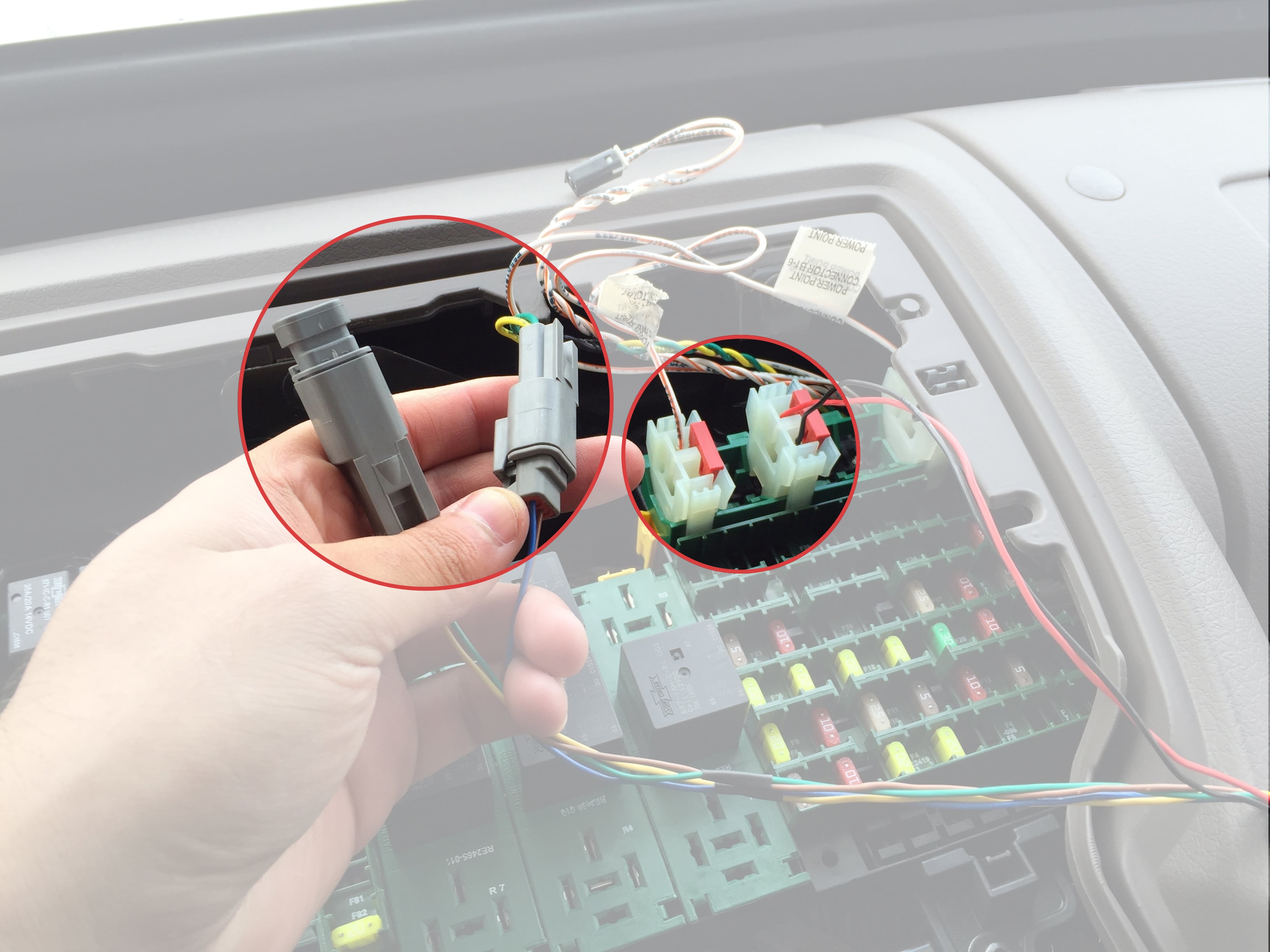 8. Place the cable where you will attach the Vehicle Gateway.
9. Replace the cover of the access panel. Depending on your vehicle, you may have to modify the cover of the access panel in order to run the cable to the mounting area. Ensure that you do not pinch the cable, as this will damage the cable.
10. Attach the other side of the cable to the Vehicle Gateway. Screw down the thumbscrews on the 15-pin connector to secure the cable to the Vehicle Gateway.
Once plugged in, the indicator lights flashes momentarily before turning solid red. After approximately one minute, the left-side indicator light turns green, indicating a successful GPS connection. If this does not occur, try moving the Vehicle Gateway to increase exposure to the sky.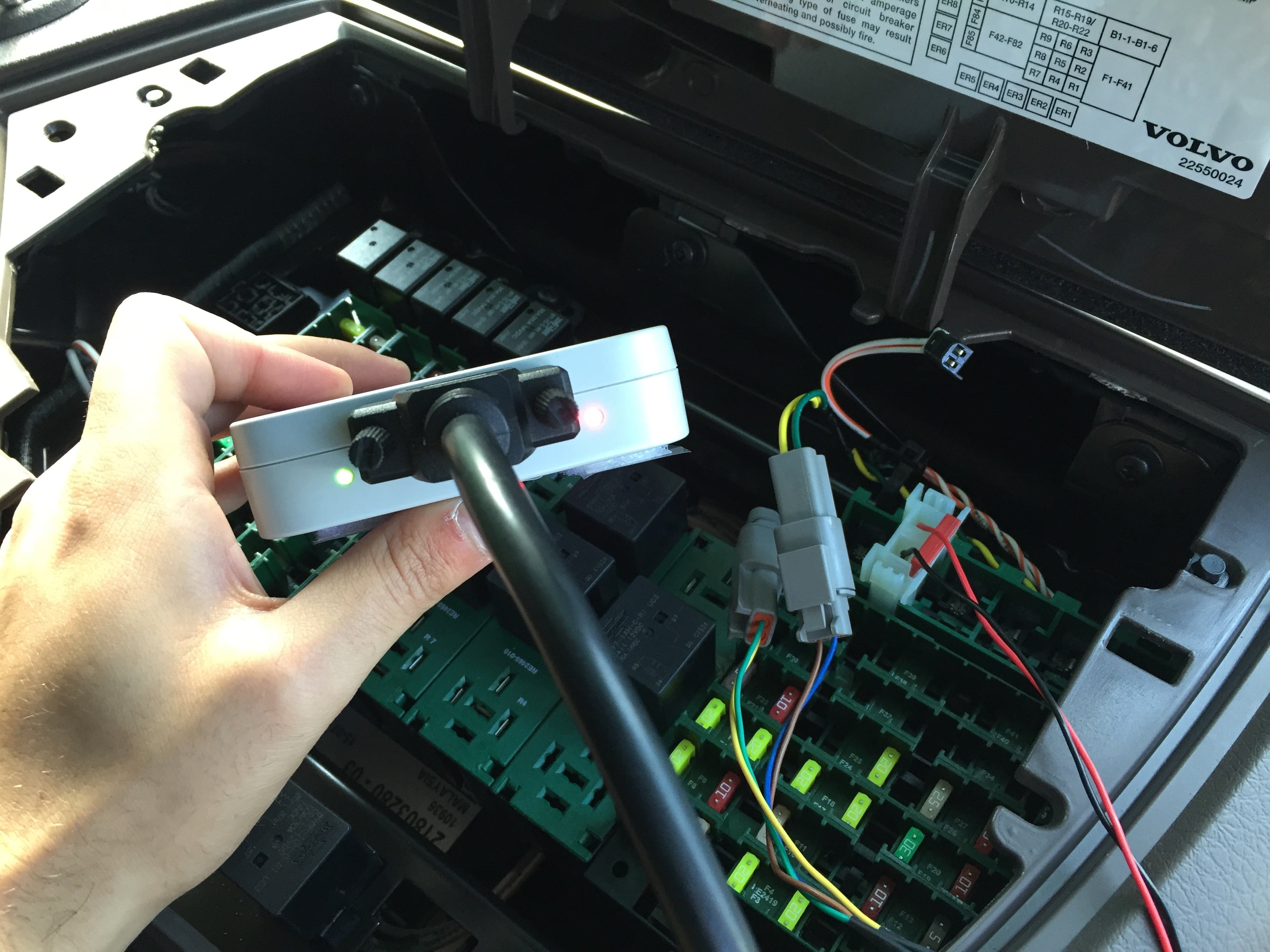 11. Place it away from any vents or electrical components that may cause interference.
12. Use the provided alcohol swab to clean the mounting area.
13. Remove the backing from the adhesive strip and attach the Vehicle Gateway to the cleaned area.
14. Once the process is completed, start your engine. If the engine does not start, it is possible that the circuits were left open inside the access panel. Ensure that the terminating resistors and power cables are connected properly.
If needed, refer to the Vehicle Gateway Installation Guide for Drivers PDF attached.
Related Content
Share this with others
This article also appears under: